Italy Tourism
Come to Italy for peerless cultural heritage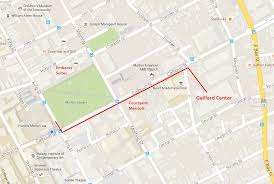 Quick Information
Best time to visit
Nov - Feb
Shopping
Nature
Sightseeing
About Italy Destinations
Say hello to La Bella Italia! The ruins of Rome, the art galleries of Florence, the canals of Venice, the markets of Milan characterize Italy tourism. The fatal charm of Italy is proverbial. During the Renaissance period, Italy was a fertile creative workshop that produced Botticelli and Da Vinci; their works are still boosting the tourism in Italy. Be it the hidden ruins of Pompeii, wine hills of Piedmont, crumbling buildings of Venice, and Greek temples of Sicily, Italy is a recurring dream that travelers can't shake off, especially after a trip to Italy. 
If any Italy travel guide asserts that visiting Italy is impressive, it would be a trivializing thing to do. The list of the best cities to visit in Italy is endless, starting from the more obvious to the most obscure. Going to Florence is like having a surprise party every day; not a street in the city that isn't pregnant with poetry in form of art or architecture. Walking through the shopping streets of Milan is like walking into a fashion magazine. Roaming among ancient ruins in Rome is an experience like no other. Drifting past gothic cathedrals on a gondola ride in Venice is romantic and rewarding. On an Italy travel, one must make sure to explore all that one can cram into the trip.
Italy holidays are incomplete without exploring the beautiful countryside. Summer, from May through August, is the best time to embark on Italy wine tours, especially the world-famous Tuscany region. Tours of Southern Italy also include exploring the Mediterranean coast and glamorous beaches of Italy. Start your Italy vacations with our best-priced holiday packages including visits to Rome and Florence.
Flights to Italy are available from major Indian cities including Delhi, Mumbai, and Bangalore. It may take anywhere between 8 to 12 hours to reach Rome from Delhi. Visit Italy during the shoulder seasons of Spring and Fall. April-May and September-October are ideal months to travel to Italy. Tourist crowds are higher in the peak summer season in Italy, from late June to August. Winter in Italy is another good time to explore Christmas markets and lively town centers.
Places to Stay in Italy
1) Gran Meliá Rome: Situated in the historic center of Rome, this urban resort features lush grounds and fine-dining options. Guests can enjoy indulgent spa sessions and hang out in its glamorous lounge area.
2) Locanda Rossa: Rated among the top retreats in Italy, this countryside-villa is an ideal getaway for those looking to enjoy luxurious accommodation near Tuscany's picturesque beaches.
3) The Gritti Palace: This lavish 15th-century palace offers views of Venice's churches and museums. Its highlights for guests include an in-house exquisite spa and collection of priceless antiques.
In Florence, Couples can explore the best of Tuscan countryside on wine tours and cultural tours. The city of Florence is an ideal base to launch excursion to famed vineyards of Tuscany. Another option is to explore the art galleries and street markets in Florence. Venice offers a surreal experience for the newlyweds. The nearby islands such as Morano can be explored on romantic boat rides by couples who are looking to for something different than a gondola ride in the Grand Canal of Venice. Lake Como in northern Italy is a wonderful retreat for couples. Between the stunning shores of the lake and majestic mountain backdrop, there are several adventures await for honeymooners in Italy.
There is no dearth of monuments in Italy dating back to the glory days of Roman Empire. From Colosseum in Rome to the ruins of Pompeii, history buffs can learn about the rich past of Italy. Roman Forum and Pantheon are other popular places to explore.
Milan is the top shopping destination in Europe to hunt for high-end goods such as clothing and fashion accessories. Ponte Vecchio on the River Arno in Florence is an ideal place to bargain for souvenirs, jewelry, and leather goods. Weekend markets in Venice and Rome are also popular for shopping lovers.
Top Highlights of Italy
From St Peter's Basilica in Rome to the Leaning Tower of Pisa and from the Amalfi Coast to the Dolomites, Italy is home to the top-ranked travel destinations in Europe. A shrine to the Renaissance, Florence or the 'City of Lilies' is timeless like Verdi's La Traviata. Read Tuscan novels on the banks of the Arno River, soak in the postcard-worthy panoramic view from Piazzale Michelangelo, shop at jewelry shops on Ponte Vecchio or pick up souvenirs from Mercato Vecchio, and go on full-day walking tours which begin from Piazza della Signoria. Keep in mind, as the shadows grow smaller in Florence, so does the queue to see Michelangelo's David. Go Italy, for a mind-blowing experience.
Hidden Destinations in Italy
From a vast empire to being a city-state and now a country, Italy has preserved the finest examples of its heydays intact. Take time out from urban cities to visit soul-stirring countryside where the scent of vineyards permeates the fresh air. Tuscany is a graceful antidote to tourist hubbub of Florence while Lake Como is an ideal refuge from the neon and noise of Milan. Among other top attractions in Italy include Genoa, Naples, Lake Garda, Turin, and Siena, as part of the best Italy tours. One can also opt to focus on northern Italy tourism.
The vine-covered hills of the Chianti and emerald-green expanses of the Val d'Orcia conjure up iconic images of Tuscany. Italians are big-hearted people. Guests are always welcome to join the locals around festivities, particularly at the food table. Sample seafood along the Sicilian coast, grab a pizza in Naples, prepare a pasta in Bologna, your taste-buds are in for a treat during a trip to Italy. Travel to Italy for an unbelievable experience.
Main Festivals in Italy
Different regions in Italy celebrate different cultural festivities. Carnevale in Venice (and in towns of Northern Italy) is an extravaganza of vibrant street performances, parade of boats, and musical concerts. Opera Festival in Verona features a series of classical music performances from July to September. Marriage of the Sea in Venice, Scoppio del Carro in Florence, Game of the Bridge in Pisa, and Umbria Jazz Festival in Perugia are popular festivals in Italy worth attending.
Cities in Italy
Popular Packages

Unlimited Choices. Trusted Agents. Best Prices. Happy Memories.

View All

Starting from:

₹ 40,000/-₹ 45,004/-

Upto 3 Stars

Flights

Meals

Sightseeing

Stay Included

Transfers

Starting from:

₹ 61,999/-₹ 68,131/-

Upto 3 Stars

Flights

Meals

Sightseeing

Stay Included

Transfers

Starting from:

₹ 58,000/-₹ 63,736/-

Upto 3 Stars

Flights

Meals

Sightseeing

Stay Included

Transfers

Starting from:

₹ 62,000/-₹ 67,391/-

Upto 3 Stars

Flights

Meals

Sightseeing

Stay Included

Transfers

Starting from:

₹ 62,999/-₹ 69,230/-

Upto 4 Stars

Flights

Meals

Sightseeing

Stay Included

Transfers

Starting from:

₹ 62,999/-₹ 69,230/-

Upto 4 Stars

Flights

Meals

Sightseeing

Stay Included

Transfers

Starting from:

₹ 60,500/-₹ 66,550/-

Upto 3 Stars

Flights

Meals

Sightseeing

Transfers

Starting from:

₹ 61,999/-₹ 68,131/-

Upto 3 Stars

Flights

Meals

Sightseeing

Stay Included

Transfers

Starting from:

₹ 70,000/-₹ 76,923/-

Upto 3 Stars

Flights

Meals

Sightseeing

Stay Included

Transfers

Starting from:

₹ 60,000/-₹ 65,934/-

Upto 3 Stars

Flights

Meals

Sightseeing

Stay Included

Transfers

Starting from:

₹ 80,000/-₹ 87,912/-

Upto 3 Stars

Flights

Meals

Sightseeing

Stay Included

Transfers

Starting from:

₹ 73,978/-₹ 81,295/-

Upto 3 Stars

Flights

Meals

Sightseeing

Stay Included

Transfers

Starting from:

₹ 74,999/-₹ 82,417/-

Upto 3 Stars

Flights

Meals

Sightseeing

Stay Included

Transfers

Starting from:

₹ 80,000/-₹ 87,912/-

Upto 3 Stars

Flights

Meals

Sightseeing

Stay Included

Transfers

Starting from:

₹ 90,000/-₹ 97,826/-

Upto 3 Stars

Flights

Meals

Sightseeing

Stay Included

Transfers

Starting from:

₹ 90,000/-₹ 98,901/-

Upto 3 Stars

Flights

Meals

Sightseeing

Stay Included

Transfers

Starting from:

₹ 129,999/-₹ 139,784/-

Upto 3 Stars

Flights

Meals

Sightseeing

Stay Included

Transfers

Starting from:

₹ 92,000/-₹ 101,099/-

Upto 3 Stars

Flights

Meals

Sightseeing

Stay Included

Transfers

Starting from:

₹ 129,999/-₹ 139,784/-

Upto 3 Stars

Flights

Meals

Sightseeing

Stay Included

Transfers

Starting from:

₹ 130,000/-₹ 132,761/-

Geneva
Paris
Rome
Venice
Innsbruck
Zurich
Florence

Upto 4 Stars

Flights

Meals

Sightseeing

Stay Included

Transfers

Places To Visit In Italy

Let the experts guide you to the best of this mesmerizing destination

View All

Things To Do In Italy

Your list of the best things to do, compiled on the basis of actual traveler experiences

View All

How to Reach Italy

Read about the best & quickest routes to save time & money, as suggested by our travelers

By Air

 

The Leonardo da Vinci-Fiumicino International Airport in Rome, Pisa Galileo Galilei International Airport in Pisa, Florence Amerigo Vespucci Airport in Florence, Malpensa International Airport in Milan, and Palermo International Airport in Sicily are major international airports in Italy. These airports handle flights from European cities as well as international destinations. Travelers looking to explore Tuscany region can take flights to Pisa or Florence, while those planning to visit Amalfi Coast can land at the airport in Naples. Air France, Lufthansa, British Airways, Swiss International Airlines, and Virgin Atlantic are major international airlines serving Italy. Domestic flights in Italy are handled by Meridiana and Blue-Express airlines.

By Train

Travelers can board a train from most European destinations to reach Italy. While train station in Milan serves as a primary hub for destinations like lakes and the Italian Alps. Rome is a major train station for central and southern Italy. The train network in Italy is well-maintained and reliable. Trenitalia – Italy's primary train operator – runs both long-distance and regional trains in Italy. Tickets can be booked online and there are three fare classes. Roma Termini, Torino Porta Nuova, Napoli Centrale, Milano Centrale, Venezia Santa Lucia, Firenze Santa Maria Novella, and Bologna Centrale are the busiest train stations in Italy.

 

Italy also has rail links to adjacent countries of Austria, France, Slovenia, Switzerland, and Vatican City. Eurocity and Euronight are international trains to reach cities like Vienna, Paris, and Barcelona.

By Road

Reaching Italy by road is not the most convenient way to travel for non-Europeans. Italy borders France, Austria, Switzerland, and Slovenia. All borders, except for border with Switzerland, are open (without customs checks). Roads in northern and central Italy are well-developed and form a dense network whereas roads in southern Italy have less extent to remote destinations.

 

Eurolines operates regular buses between Slovenian coastal towns and Trieste in Italy. Buses from Trieste to the rest of Italy are plentiful and reliable. Public transport is also available from Italy to Denmark, Germany, and Switzerland.  Travelers can book bus tickets online before boarding and validate it on an onboard machine. To help ease city tours, major cities in Italy have some kind of a City Card. Cardholders can take local public transportation and enter a number of museums after paying a onetime fixed-fee.
Our experts would love to create a package just for you!
Fill in your requirements here >
Fastest Growing Holiday Marketplace
Traveler Reviews
Read on to find out why our customers love us!
View All
Trip to Italy

I and my wife came to know of Duniya Safari through travel triangle. We trusted them with our anniversary trip to Europe based on the largely positive reviews, they got in the platform. They delivered on whatever they promised to our utmost satisfaction, especially Ishita the go-to person for our trip was really proactive and prompt to reply to whatever queries we had. Good job guys, had a good smooth trip, thanks to you guys and especially Ishita.

Trip to Italy

We contacted Duniya Safari for a customized Italy trip covering 3 cities - Rome, Florence and Venice and they really exceeded our expectations! Everything about the trip was so well-organized and coordinated. Right from the airport to hotel transfers, hotel bookings, inter-city transfers and sight-seeing vouchers- everything went very smoothly. The high-light of the trip was a day trip to the Tuscany region and Piza with a wine-tasting lunch at a family-run vineyard. A special thanks to Mayuri Ganguly from Duniya Safari for making this trip so memorable for my family and me!

Trip to Italy

Very well planned itinerary and excellent support from Daman, the service agent. She supported us right through the trip and helped manage exceptions.

Trip to Europe

Really appreciate the management and service of the agents to make our trip to Italy truly memorable. I customized whole tour according to my choices of hotels, activities etc. I got complete co operation from Nisar with good suggestions at good price. It was the best quotation I had received from all the agencies. I would definitely prefer memorable trips for my next trips.

Trip to Europe

I went on a honeymoon to Switzerland and Italy for 11 days. I posted my requirement on travel traingle and I got the good quote from holiday Aces. The team is very helpful, they will help you with everything like what to do, how to go somewhere. They will be connected to you via WhatsApp and phone. The hotels were amazing, the only problem I had was one of the hotel was little inside from the main road and we had to walk with our luggage. Overall I had a great time. I liked the team the way they helped me. I will certainly go ahead with holiday Aces for my future trips. Titlis and Jungfrau was amazing in Switzerland and the gandola ride in Venice was exciting. Also going inside the leaning tower of Pisa was amazing, the stairs were slanted, I felt like someone is pushing me towards the other side.

Trip to Italy

Trip was nothing short of dream come true. Really had great fun and was able to manage everything on the trip because of the Itenary shared. One suggestion was please give help to solo traveller going abroad first time to keep cash in currency of the place they are travelling because its must required. Another important thing would be to help people who are pure vegetarians to find indian restaurants which will really help them to have proper food because in italy its pure non vegetarian food. I would suggest to take food packets from india and also research the place of travel before going so that you already have a brief knowledge of the locations of travel. In locals in italy during night hours request to travel via taxi would be a suggestion by me to avoid any problems.

Trip to Italy

Ishita was very professional and prompt with her work. I had a good experience with the agency and will definitely recommend to others. Just a few hitches which I will definitely like to share with the agent. Rome was the best part

Trip to Europe

Hotels in Italy were not the most convenient ones however Switzerland hotels were good. Some information shared by agent were not accurate regd excursions. Switzerland was amazing.

Trip to Italy

Simran was extremely helpful and have planned my travel as per my needs. Each and every thing she planned from hotel to train and land tour was in such a way that I have covered most of the location in lesser time. She has always resolved my queries related to visa and travel in quick time. Overall I had very good experience with traveltrangle & PRGD travels. Looking forward to book my next vacation with you guys.

Trip to Italy

Firstly thanks to Mr PRASHANT and SHUBHAM from hubholiday . It was our honeymoon Trip ,and we had an unforgettable trip to Italy. Everything was taken care of by Shubham And Prashant from HubHoliday. Shubham was extremely helpful and managed the entire bookings/Itinerary pretty well. Hotel Property Were really Great and at good Location . It was an unforgettable memory of my life . We have booked the jet airways flights , but before our travel jet airways flights cancelled , Mr Prashant called the airlines and booked ethihad flights with no extra charge . A special note to Hub Holiday team - Prashant and Shubham who were 24*7 available on phone and never left a stone unturned to address my query or provide guidance as and when I required. Shubham worked really hard on understanding our requirements and went through several iterations to give us the best possible plan. Truly speaking, we couldn't have created one like this ourselves. We were booked at centrally located 3/4 star hotels and had all the transfers included. We wanted to keep our schedule relatively relaxed, so were given bookings on cruises, day passes which included free public transportation & entry to some of the spots, hop on-hop off city tours which gave us a lot of flexibility and still let us see the best that the city had to offer. We we're quite confused in the beginning as to how the itinerary will be and what are the best places to visit in Europe .Shubham has guided us to go to italy as italy was within our budget . Audi cars were provided for pick up and drops!!A big Thanks to Shubham , Prashant and your team for providing the excellent arrangement and support throughout the trip.I would love to have another trip with HubHoliday in future.
Want best packages handpicked just for you?
Fill the form and get a callback from our holiday experts
FAQ's of Italy
Read on to find out why our customers love us!
The Eurail and bus services are the best bet for traveling to different cities within the country.
Since Italy is a part of the European Union, the Schengen Visa will cover your visit to Italy.
Spend at least 10 days in Italy if you want to explore it properly and fully.
Apart from the usual Italian cuisine of pizzas and pastas, Gelato, a form of frozen dessert, is a must have when here.
Italy is relatively safer, although caution should be exercised in the old city areas of Rome and Florence against pickpockets and purse snatchers.
1
Personalise This Package
Make changes as per your travel plan & submit the request.
2
Get Multiple Quotes
Connect with top 3 agents, compare quotes & customize further.
3
Book The Best Deal
Pay in easy installments & get ready to enjoy your holiday.
Corporate Office:
Holiday Triangle Travel Private Limited
Address: Plot No - 29 , 3rd & 4th Floor,
Dynamic House, Maruti Industrial Complex, Sector 18,
Gurugram -122015,Haryana
Landline: 1800 123 5555
All rights reserved © 2019