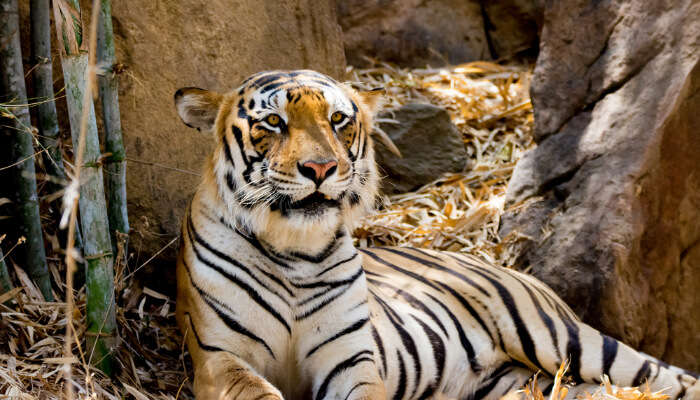 For nature aficionados, any distance is less when it comes to exploring natural habitat of innumerable flora and fauna. Bannerghatta National Park is a great opportunity for nature lovers to experience nature and wildlife in their natural habitat. It does not ask one to travel too far from the city of Bengaluru and does not require detailed planning either. Designated as a National Park in the year 1974, Bannerghatta National Park has since gained fame due to the range of activities it offers. It is a smorgasbord of attractions such as snakes, butterfly habitats, a dedicated zoo inside the park, a grand elephant safari, ancient architecture, hiking, and trekking for adventure junkies.
Table Of Content
Why Take A Bannerghatta National Park Safari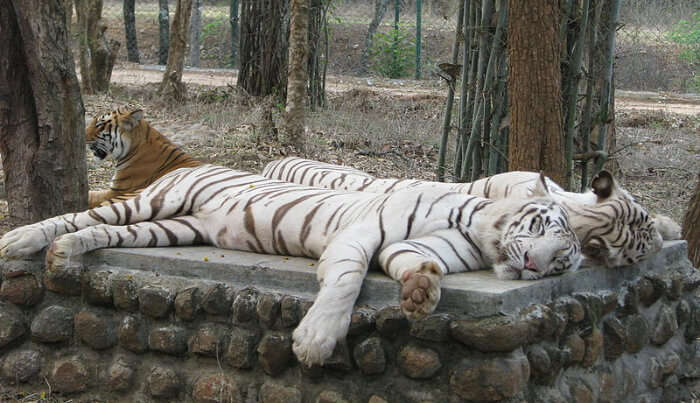 You can go for an exciting wildlife experience along with boating, and this park offers one of its kinds of safari experiences for true nature lovers. If we compare Bannerghatta National Park to other safari parks of India, it may not be as famous as Jim Corbett, Gir National Park, or Kaziranga National Park. However, it is a one-of-its-kind and very affordable experience that offers a rejuvenating safari experience in the untouched wilderness without the accompanying fatigue.
Best Time To Visit Bannerghatta National Park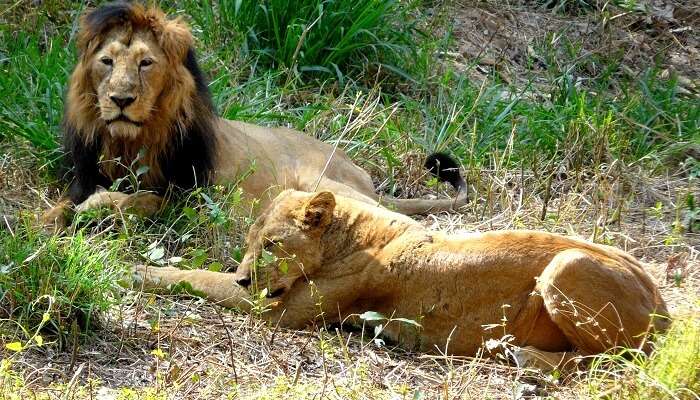 Image Credit: Ashwin Kumar for Wikimedia Commons
Karnataka is one of the most visited states in India and it experiences all four seasons. The best time to visit Karnataka is in the winter season or summer season. It is advised to skip visiting this state in monsoons if you aren't a fan of rain. If you are planning to visit Bannerghatta Biological Park then you should plan your vacation in the early summer months or winters. The best months to visit Bannerghatta Biological Park are from September to March. You can take a stroll around the park and witness the best of flora and fauna as these months are perfect for a day out.
Timings Of Bannerghatta National Park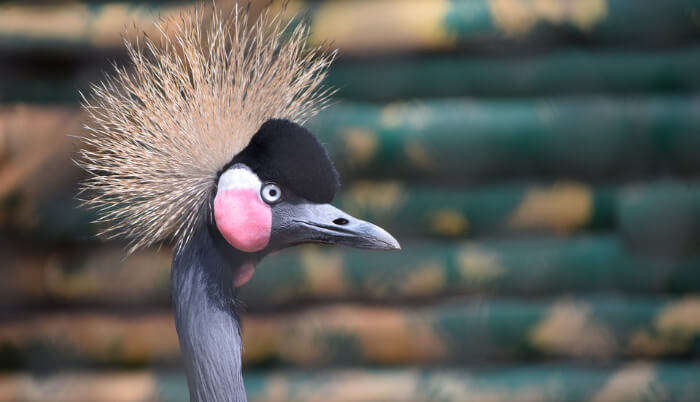 While the Bannerghatta National Park is open all days of the week except Tuesday, the timings for various attractions differ to suit the convenience of visitors and preservation of the habitat.
Zoo Opening Hours: 9:30 AM – 5 PM
Safari Timings: 10 AM – 4:30 PM
10 Haunted Places In Bangalore To Visit For A Thrilling Vacation!
Flora And Fauna Of Bannerghatta National Park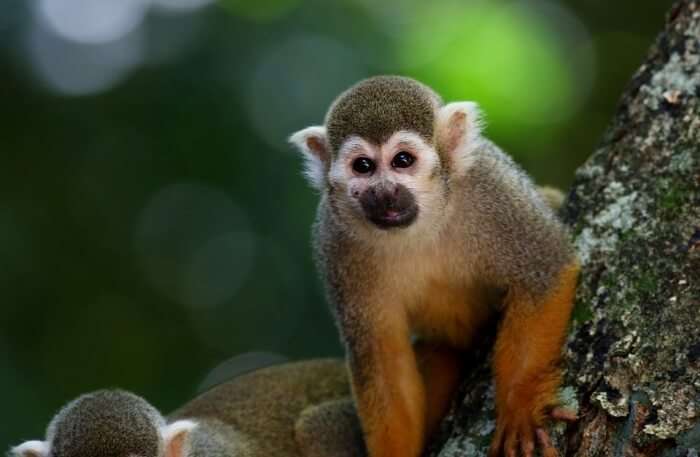 You can find a variety of plant and animal species in this park. Some of the most prominent ones include Tigers, Lions, Bears, Elephants, Barking Deer, Nilgai, Sambar, Black Bucks, Cheetal, Pangolins, Porcupines, Slender Loris, Russell's Vipers, Ostriches, Zebras, Hippopotami, Jackals, Foxes, Spotted Deer, and Snakes.
You should also explore Butterfly Park when you're here. There are over 48 different species of butterflies living in this area. This is one of the biggest butterfly parks in India with around 1 km long trail of butterfly shades.
Nature lovers will be overwhelmed with the range of flora in this wild habitat. There is tamarind, eucalyptus, bamboo, neem, and sandalwood that is prominently present in the whole park.
8 Luxury Resorts Near Bangalore For A Lavish Weekend Escapade!
Price Of Bannerghatta National Park Safari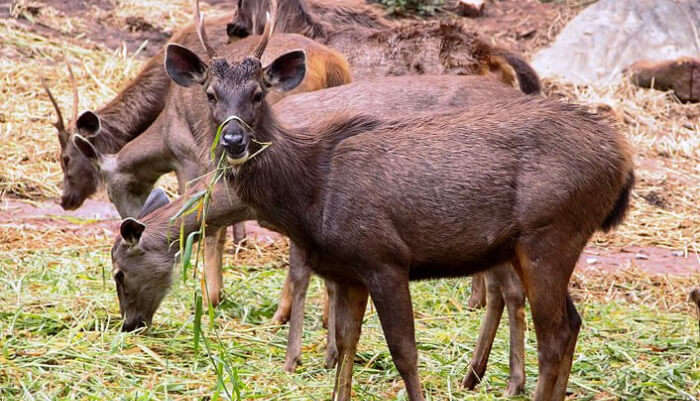 It has a different range of prices for different activities and it provides suitable discounts to make it affordable for everyone from time to time.
Non-AC Bus Safari: INR 90 to 280
AC Bus Safari: INR 300 to 500
Jeep Safari: INR 3000 to 5000
Boating: INR 300 (30 minutes)
Bungee Jumping In Bangalore: Taste The Adventure In Its Raw And Best Form
Things To Do At Bannerghatta National Park
There are various thrilling experiences you can indulge in while you're inside this park. Take a look at some of them here:
1. Safari: A Thrilling Experience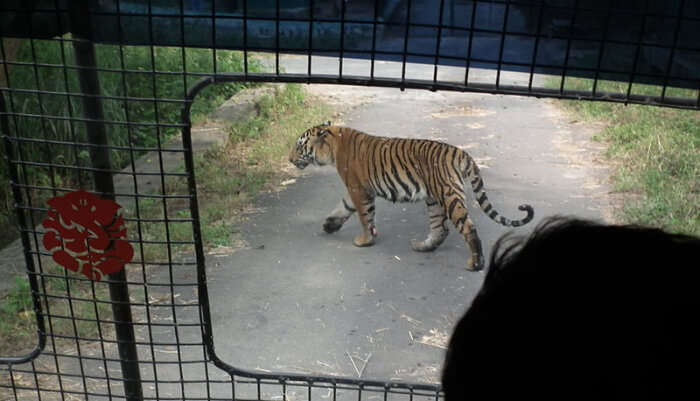 The safari at Bannerghatta National Park is among the best safaris India boasts of. With such a wide range of flora and fauna present in this National Park, the safari will be a memorable one and will provide a close rendezvous with the animals at the park. Board a vehicle of your choice from the zoo to get to the safari starting point 5 km away. The passage to the safari starting point goes through Mattubunde hillock and is a part of Ragihalli Forest Reserve. The duration of the Bannerghatta National Park safari is around 1 hour.
15 Best Trekking Places Near Bangalore For Thrill Seekers
2. Butterfly Park: Spot Vibrant Species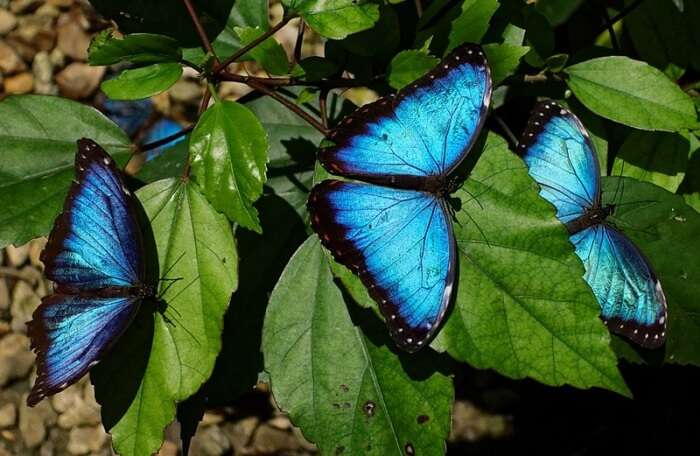 Imagine walking into a park with millions of butterflies, isn't that fascinating! Bannerghatta National Park has one of the most visited butterfly parks and houses many species of the same. Tourists flock from around the globe to explore this beautiful park.
Pen Down These 10 Resorts In Bangalore For The Best Of Both Luxury & Comfort!
3. Elephants: Feed The Adorable Creatures

There is a dedicated elephant sanctuary in the park, where elephants are left to roam and explore the lands. Not caged or chained, these elephants are well kept and if one is lucky they can get to connect with these gentle giants and learn more about them. You can even bathe them or feed them to truly feel one with nature!
29 Enthralling Spots For Camping Near Bangalore That Are Worth
4. Food: Grab A Bite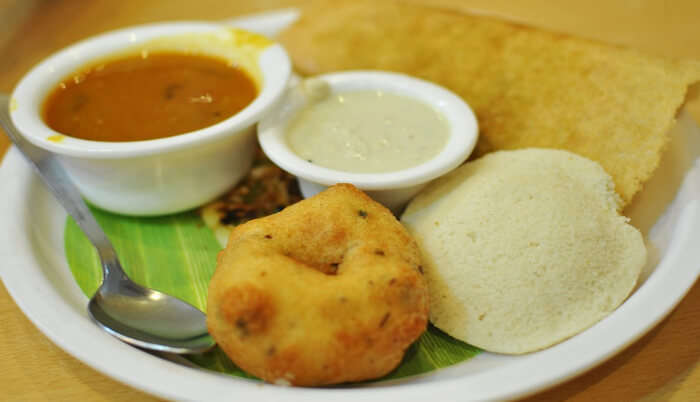 While one can get extremely tired going around the Safari, there are quite a few restaurants one can choose from to have lunch or snacks. There are restaurants like Garma Garam, Nagarjuna, and Chung Wah, that one can explore. Make sure you do not litter the park with leftover food or plastic wrappers. Either keep the trash with you in a separate bag or throw it in the nearest bin.
15 Picture-Perfect Pre-Wedding Photoshoot Locations In Bangalore
How_To_Reach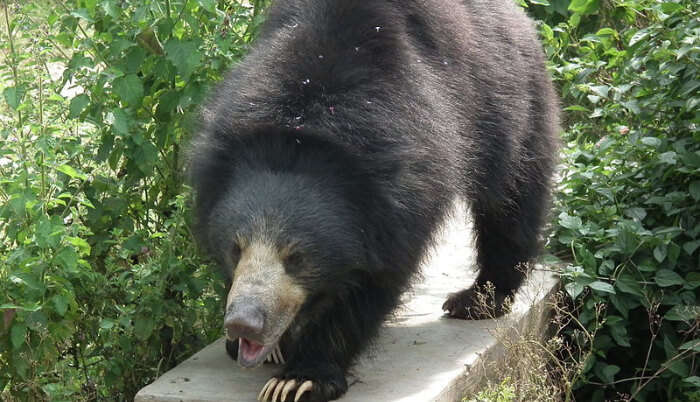 There are enough modes of travel available to and fro this park apart from one's own vehicle. You can also park in your vehicle at the parking lot provided by KSDC and BMTC buses. So reaching Bannerghatta National Park Safari is hassle-free. Buses are available from various places in Bengaluru, specifically from the Shivaji Nagar market.
Distance From Bengaluru: 22 km
Tips For Your Thrilling Safari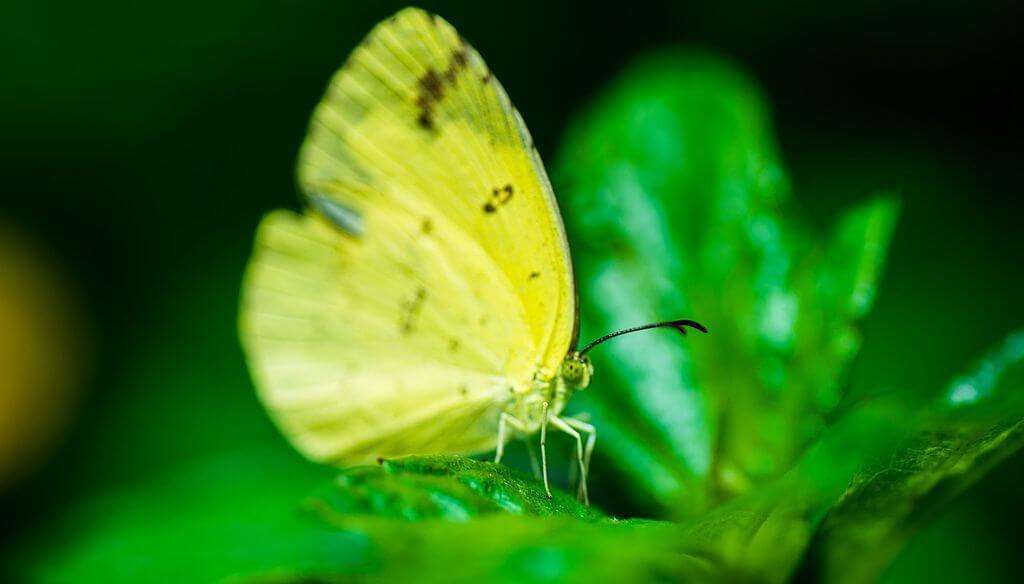 Image Credit: Venkat S Dhavala for Wikimedia Commons
To make your visit to Bannerghatta National Park as safe it can be, here are a few tips that you must take a look at before you leave for your thrilling vacation!
If you are visiting Bannerghatta National Park on the weekend then you must reach before 2 pm and collect the tickets for adventurous safari as they may get sold out.
Stay in a queue while you board the bus of the Safari
Don't feed wild animals
Don't take your hands out of the bus while you are on the safari.
There is an extra charge for taking cameras inside and you must pay it before entering the park.
Wear comfortable clothes according to the weather.
Stay with the group and try not to roam around alone in the park.
25 Best Restaurants In Bangalore That Are Perfect For A Food Spree
Book a trip to Bangalore, pack your bags, and set off for an adventure of a lifetime! It's the best time to spot a range of wild animals, birds, and even butterflies at this enormous Bannerghatta National Park. And once you're back, don't forget to share your experience with us!
For our editorial codes of conduct and copyright disclaimer, please click here
Frequently Asked Questions About Bannerghatta National Park
What is the entry fee for Bannerghatta National Park?
The entry fee for Bannerghatta National Park is INR 40 for children and INR 80 for adults.
What is the best time to visit Bannerghatta National Park?
The best time to visit Bannerghatta National Park is from November through June when the weather is cool and wildlife is easily spotted.
Which day is Bannerghatta National Park closed?
Bannerghatta National Park is closed every Tuesday of the week.
Is food allowed in Bannerghatta National Park?
Food is not allowed in the safari routes of Bannerghatta National Park. However, outside food is allowed in the zoo.
How long is Bannerghatta safari?
The usual time required for a safari in Bannerghatta National Park is 45 minutes to an hour.
Which animals are there in Bannerghatta National Park?
Numerous exotic animals like Indian gazelles, leopards, Royal Bengal tigers, hippos, Asiatic lions, wild boars, barking deer and more.
How far is Bannerghatta National Park from Bangalore?
Bannerghatta National Park is 22 km away from Bangalore and takes around 1 hour drive.
How long does it take to cover Bannerghatta National Park?
It takes around 4 to 5 hours to cover all of Bannerghatta National Park.
People Also Read:
Rajaji National Park In Uttarakhand Nanda Devi National Park Gir National Park