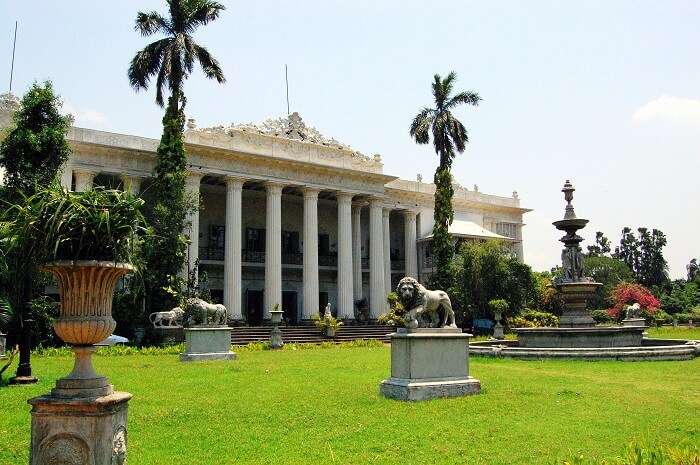 Renowned as the 'City of Joy', Kolkata has no dearth of the remnants from the time of British Raj that were all about the grandeur of the Victorian-style architecture. Known for its culture, people, food, music, and literature, the city is also rich in its historical heritage. And to witness the charm of its architectural grandeur, head to these historical places in Kolkata that also form an essential part of the city's tourism.
10 Historical Places In Kolkata To Treat The History Buff In You
While there are a lot of places to see in the city of joy, its historical attractions are the ones that you must explore first during your trip. Offering a glimpse of the city's rich history and culture, these places are definitely worth a visit!
1. Victoria Memorial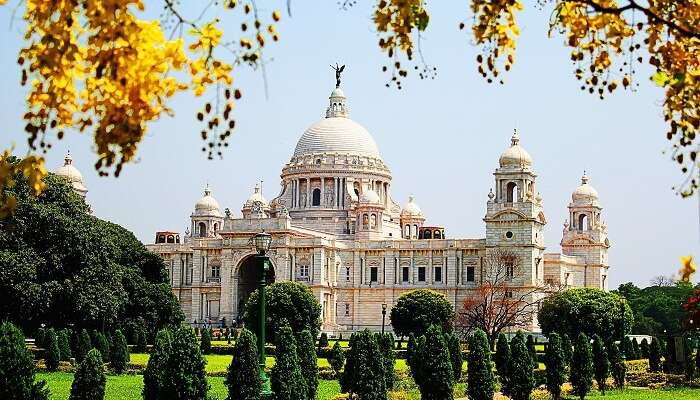 Suggested Read: 23 Reasons Why I Would Rather Be From Kolkata Than Anywhere Else In The World
Located in the heart of Kolkata, the Victoria Memorial was built in memory of Queen Victoria to celebrate her 25 years of rule over India. Known to be one of the famous historical places to visit in Kolkata, it is spread over 57 acres of land, housing 21 lush green gardens, 28,394 artefacts, and 3,900 artistic paintings. The intricate memorial not only bears testimony to the British rule in India but also stands out as an example of advanced and exceptional architecture.
Location: Victoria Memorial Hall, 1, Queen's Way, Kolkata
Timings: 10 am to 5 pm
Entry Fee: INR 20 for Indians, and INR 200 for foreigners
---
Sikkim-Gangtok-Darjeeling Holiday Packages On TravelTriangle
Visit Sikkim and explore Yumthang valley, Tsomgo Lake, Gangtok, Nathula Pass, and Pelling. Experience peace and tranquility while exploring Buddhist monasteries, snow-capped mountains, and wildlife sanctuaries. Book packages inclusive of airport transfers, cab, resort, sightseeing, and meals.
---
2. Fort William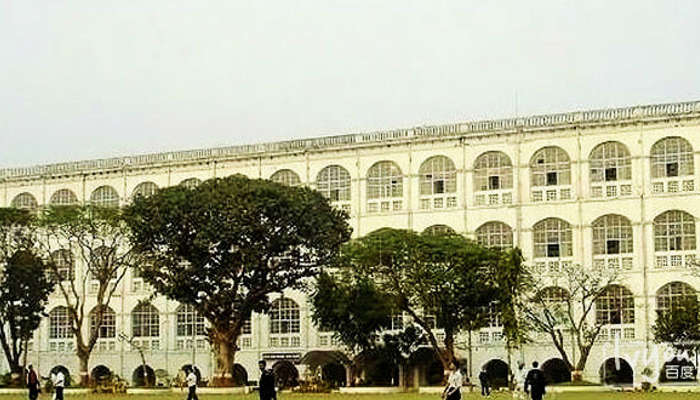 The mighty edifice of Fort William is one of the famous historical sites in Kolkata. Built in the year 1696, the fort gets its name from King William III and is spread over 70.9 acres. Meticulous stonework adorns the surface of the building, and it took as long as ten years to complete it. Today, Fort William is the property of the Indian Army, and has a capacity of accommodating up to 10,000 army personnel.
Location: Fort William, Hastings, Kolkata
Timings: 10 am to 5:30 pm
Entry Fee: Free Entry
3. Howrah Bridge
Suggested Read: 50 Places To Visit In India Before You Turn 30
The iconic landmark of the City of Joy, Howrah Bridge measures about 1500 ft long and 71 ft wide. Set majestically over the Hooghly River, it is one of the renowned historical places in Kolkata. There are a total of 8 lanes of road, bicycles, and pedestrians also known as Rabindra Setu. The Bridge is a massive steel structure which is considered as one of the longest cantilever bridges of its type in the world. It is also regarded as one of the busiest ones among them as it carries a daily traffic of over 100,000 vehicles and countless pedestrians. What makes this bridge unique is the fact that it was built without a single nut or bolt and is held together by rivets.
Location: Jagganath Ghat, 1, Strand Road, Kolkata
4. Belur Math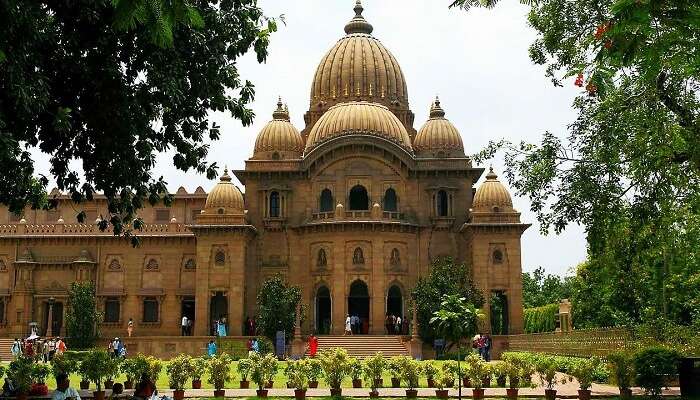 Suggested Read: Don't Call Yourself A Kolkatan If You Can't Get These Right!
There are many places of historical importance in Kolkata and Belur Math is the most famous one. Serving as a pilgrimage site, and the headquarters of the Ramakrishna Math and Mission, it was established by Swami Vivekananda and the temple spans over forty acres of land on the west bank of the Hooghly River. The temple is noted for its excellent architecture, which skillfully and artistically fuses Hindu, Christian, and Islamic motifs together as a symbol of unity of all religions.
Location: Belur, Howrah, West Bengal
Timings: 6 am to 11:30 am, and 4 pm to 7 pm
Entry Fee: Free Entry
5. Marble Palace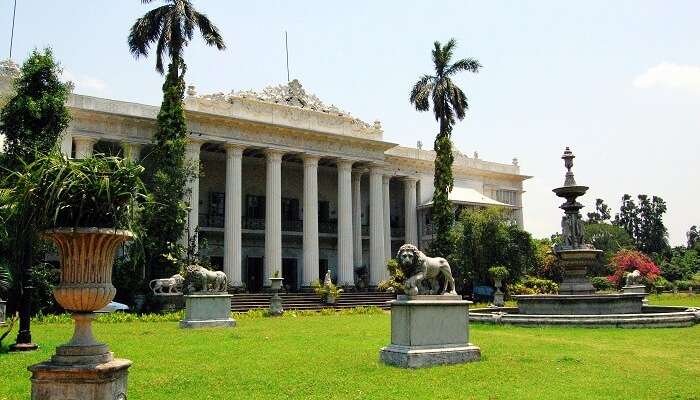 Built in the 19th century, the Marble Palace in North Kolkata is one of the best renovated royal family palaces in India. This palatial mansion is one of the most visited historical places in Kolkata that bears testimony to fine artistic statues, sophisticated glassware, and striking paintings of illustrious artists from the time of the British Raj.
Location: 46, Muktaram Babu Street, Jorasanko, Kolkata
Timings: 10:30 am to 4 pm
Entry Fee: Free Entry
Suggested Read: 22 Best Places To Visit In Kolkata In 2019 That Reflect Its Artistic & Architectural Grandeur
6. Tagore's House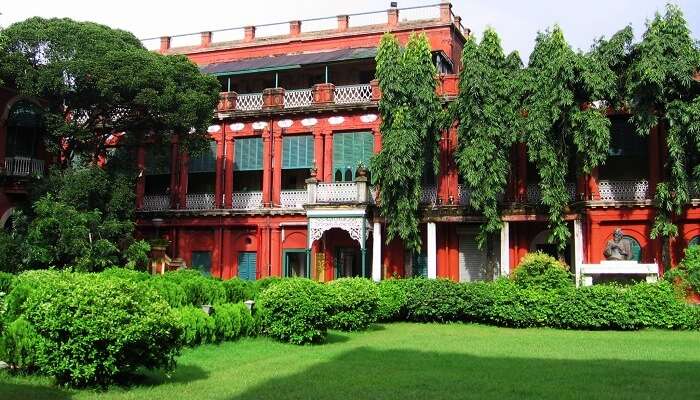 For lovers of history and Bengali literature, the Jorasanko Thakur Bari or the Tagore's House is one of the favorite historical places in Kolkata. The home of Nobel Laureate Rabindranath Tagore's house is now converted into a museum and there are about 700 paintings exhibited in this ancestral home. The museum also houses three different galleries, manuscripts, books, and other antique items.
Location: Girish Park, Chittaranjan Avenue, Kolkata
Timings: 10 am to 5 pm
Entry Fee: INR 10 per person, and INR 5 for students
7. Indian Museum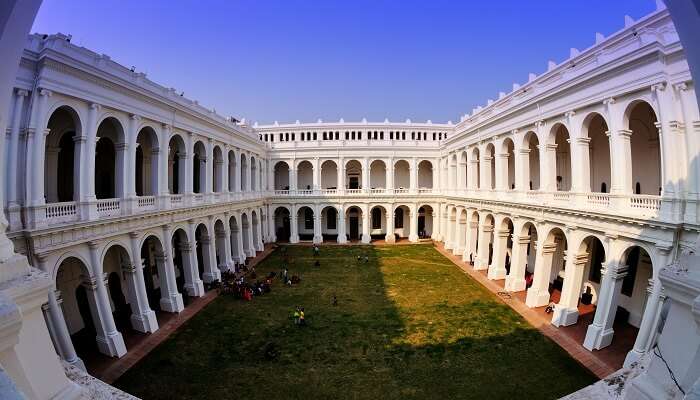 Suggested Read: 12 Super Romantic Places In Kolkata For Couples Hit By Cupid's Bow
One of the prominent historical places near Kolkata is the Indian Museum which is considered as the ninth oldest museum of the world and largest in India. Popularly known as 'Jadughar', it unveils some of the finest collection of historical importance ranging from contemporary paintings, a sacred relic of Buddha to the Egyptian mummies. In addition to these, the Indian Museum also boasts of some of the most exquisite collections of ornaments, fossils, skeletons, antiques, armours, and stunning Mughal paintings.
Location: 27, Jawaharlal Nehru Rd, Colootola, New Market Area, Dharmatala, Taltala, Kolkata
Timings: 10 am to 5 pm
Entry Fee: INR 20 for Indians, and INR 500 for foreigners
8. Birla Planetarium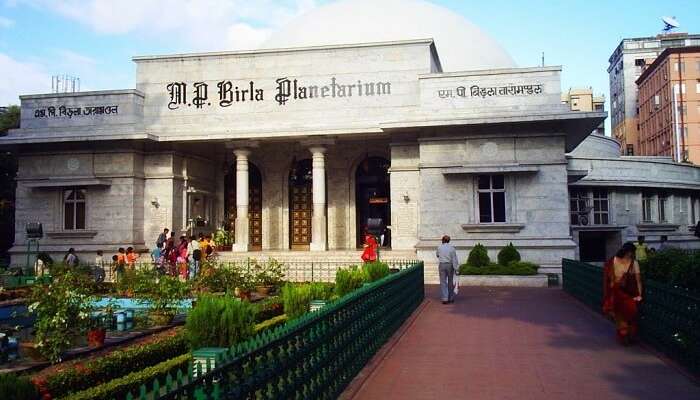 Kolkata's Birla Planetarium is a circular shaped structure designed on the lines of Buddhist Stupa, and Sanchi styles that was established by Pandit Jawaharlal Nehru in 1963. One of the most-visited historical places in India, this planetarium hosts a spectacular sky show which is screened every day. Interestingly, Birla Planetarium makes use of equipment which is quite old and is no longer used in the newer facilities.
Location: Cathedral Road, near Victoria Memorial, Kolkata
Timings: 11 am to 7 pm
Entry Fee: INR 40 per person
9. Prinsep Ghat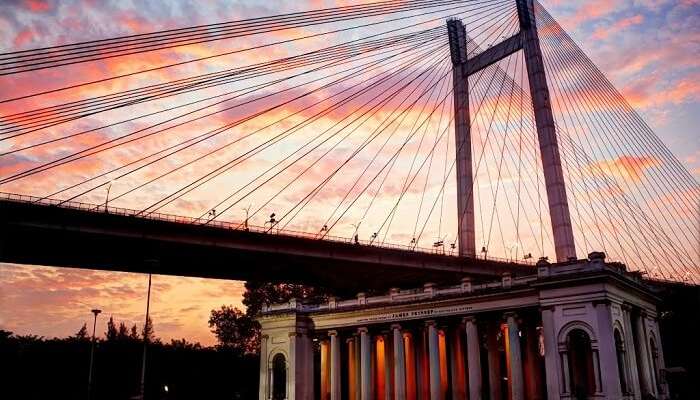 Of all the historical places near Kolkata, the Prinsep Ghat is one of the well-known attractions. This magnificent memorial is inspired by Greek, and Gothic styles of architecture, and is built along the banks of the Hooghly River. Considered to be one of the finest places to visit in Kolkata at night, the setu is lit with dazzling lights throughout the place which also serves as a popular picnic spot for all.
Location: Fort William, Hastings, Kolkata
Timings: 8 am to 8 pm
Entry Fee: Free Entry
10. Shaheed Minar
Further Read: 16 Surreal Hill Stations Near Kolkata For A Rejuvenating Weekend Getaway
Formerly known as the Ochterlony Monument, this 18th-century monument is one of the major points of interest in the city. It was erected in the bygone era to show gratitude to the martyrs who fought for the country's independence. No doubt, this 48-meter high monument is a major landmark in the city and absolutely impossible for anyone to miss.
Location: Dharmtalla bus stop, Dufferin Road, Kolkata
Timings: 10 am to 5 pm
Entry Fee: Free Entry
Dreaming of a vacation already? Plan your holiday in Kolkata and witness the charm of these historical places in Kolkata to relish the true essence of the City of Joy!
Commonly Asked Questions About Historical Places In Kolkata
Q. Which are the top historical food places in Kolkata?
A. Tiretta Bazaar at the Sun Yat Sen Street, Nahoum & Sons Jewish Bakery in the New Market, Gangurams in the Bow Bazaar, and Peter Cat in Park Street are some of the top places to eat in the city of joy.
Q. Which are the best historical sites near Kolkata?
A. Kolkata Gateway and Hooghly Imambara are the best places to visit near the city for treating the history buff within.
Comments
comments