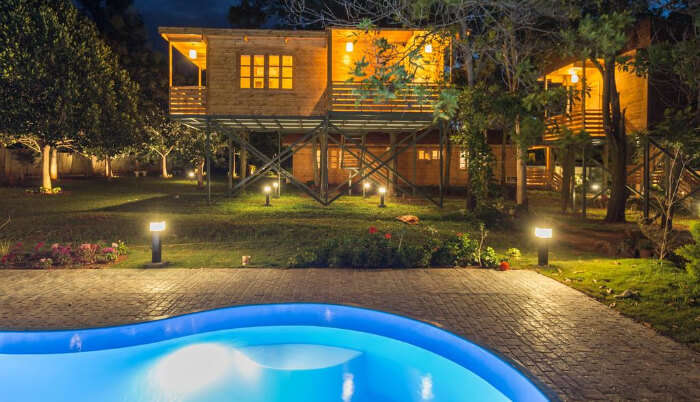 Nandi Hills, also known as Nandidurg, is a hill fortress in the South Indian state of Karnataka. We are aware that the pristine beauty of nature can be spotted only in offbeat places, the reason being they are away from human interference; Nandi Hills is one of such places. Nandi Hills is located at a distance of only 60 km from Bangalore and at an altitude of 4,851 feet. The high altitude may ask you to be prepared for a small trekking adventure, but in the end it's all going to be worth it. Nandi Hills has some shrines as well as monuments which also attract the tourists. What adds up to all these, are the breathtaking views that make Nandi Hills a budding tourist spot which gets a heavy footfall throughout the year. An increase in tourism has led to the establishment of many accommodations like resorts, hotels, and homestays. If you want to stay like you are on your home then here is a list of the best homestays in Nandi Hills that you can choose as your temporary abode.
10 Homestays In Nandi Hills
The locals have several provisions for homestays for tourists coming here. They are affordable and also comfortable. Despite this, there's lies chances that you might get confused about choosing the best homestay for yourself. So, here is a list of some homestays at Nandi Hills you would want to check out before boarding your flight.
1. Nandhi Tranquil Farm Stay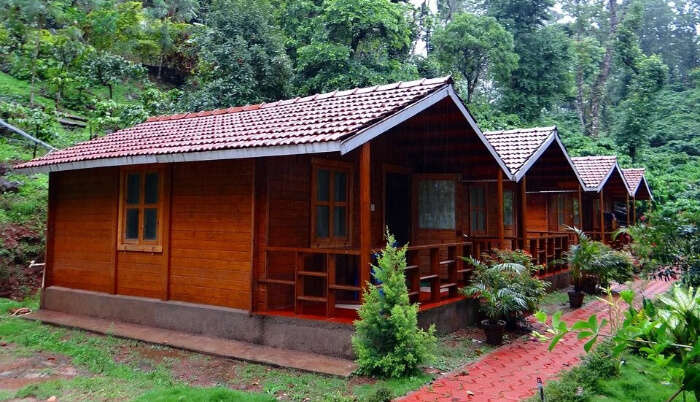 Nandhi Tranquil farm house is located near Nandi Hills.? You'll have the entire farm house to yourself, once you book it. The place offers privacy and thus can be perfect for a romantic getaway. For the couples who are seeking a romantic stay here, it provides one of the best stays in Nandi hills. The guests have access to two bedrooms and bathrooms and also a sitting area. The peace and privacy of the location provides the perfect base to enjoy your getaway.
Features: In-house Kitchen, Free parking facilities, Pets are allowed
Price: Starting from 2,234 per night
Location: Near Sri Muneshwara Swamy Temple, Bengaluru
Must Read: 15 Hill Stations In Karnataka To Rejuvenate Yourself
2. 96 Belmonte By Happy Retreats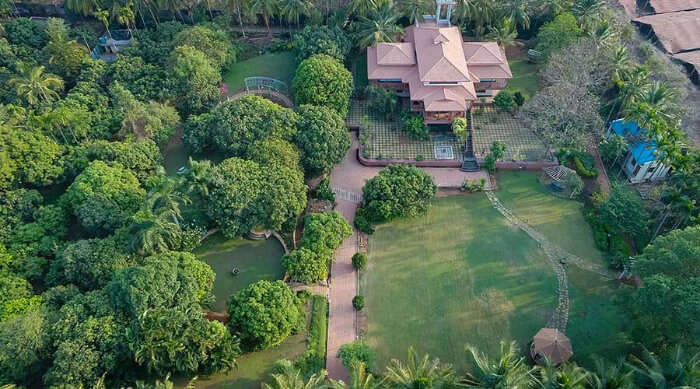 This three bedroom villa which is given a lovely design is situated at the foothills of Nandi Hills and it turns out to be a part of Citrus Belmonte gated community. The place turns out to be an ideal for your next weekend vacation with family or even friends. If you are with your family and want to enjoy an amazing stay here at Nandi Hills, then make sure you include this in your wishlist.
Features: Free parking on the premises, TV, private entrance
Price: Starting from 7,500 per night
Location: Happiest Curator's place, Near Nandi Hills Road, Bengaluru
Suggested Read: Karnataka Cuisine: 22 Popular Karnataka Dishes For A Flavorful Culinary Journey
3. Calista Millennia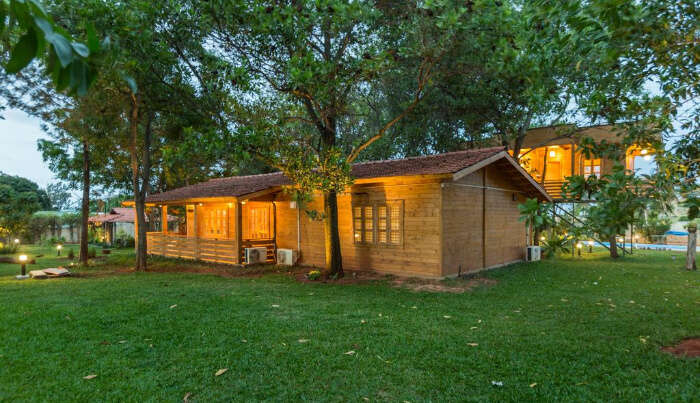 If you're looking for luxurious homestays in Nandi hills then you must head to the Calista Millennia, situated on a one acre area of beautiful lawns and has taken its inspiration from nature. The homestay includes two bedrooms wooden cottage and three tree houses. The private swimming pool has a deck. The guests have access to a lounge space and a bar counter area with DJ console. Arrangements for bonfire, barbeque grill can be made. Surrounded by a lot of trees, it is right at the foothills of Nandi Hills. The whole design is an inspiration taken from nature, so don't be surprised when you find lots of trees, wood or grass. It can be one of your choices if you want to relax amidst nature.
Features: Wi-fi, Washing Machine, Heater, Laptop friendly workspace, Free Parking, Pool Price: Starting from 35,000 per night
Location: Kempathimmanahali
Suggested Read: This Private Island Homestay In Karnataka Is A Treasure & You Won't Doubt It!
4. Pura Vida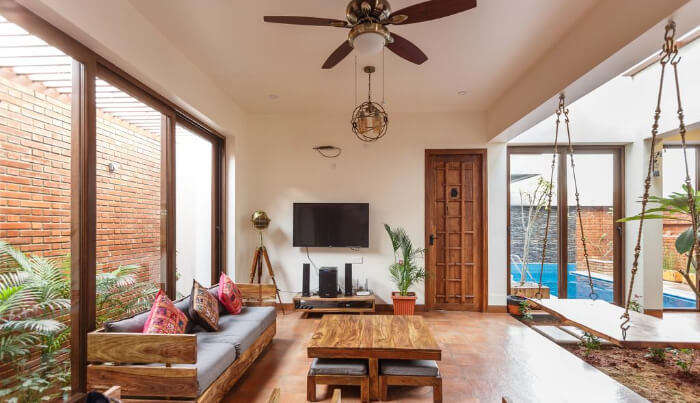 The premium homestay of Pura Vida seems to be an ideal homestay, one in every of the most effective for the families. Puravida offers the luxury of private pool, a sun terrace additionally to its 2 bedrooms. The country interior decoration that this homestay is endued with brings out a cosy living throughout a vacation or getaway. Families additionally because the married couples should think about booking this place for his or her next visit to Nandi Hills.
Features: Wi-Fi, Laptop friendly workspace, Hot water , Breakfast , Free Parking Price: Starting from 5,100 per night
Location: Adjacent to La Reserve Grover vineyards, Bengaluru
Suggested Read: 14 Itineraries Including Best Honeymoon Places In & Around Karnataka
5. AH Danka Farm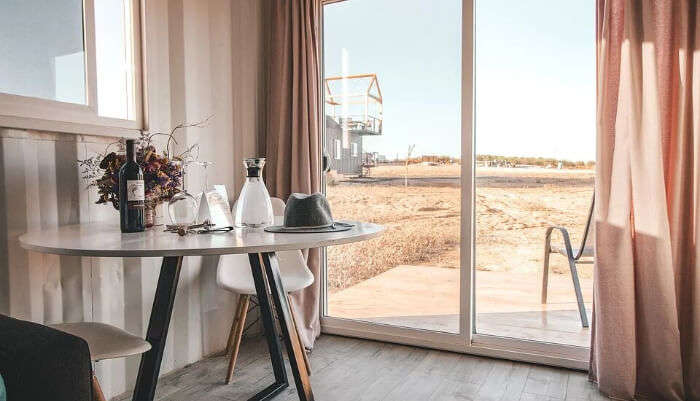 This property lies on an 18,000 sq ft area. It has a four car parking. The place also offers an infinity swimming pool and is equipped with 100% power backup. The guests have access to a glasshouse dining area. The homestay is at a place just 15 minutes away from the International Airport. It can accommodate more than 250 guests for parties or events. So, if you are looking for a stay where you can have parties and celebrations, include this on your list. رهانات المباريات This will make you feel just like home and you get a privacy you need.
Features: Wi-Fi , Free parking , Pool , Kitchen , In-house cook who can serve 10-12 guests
Price: Starting from 25,000 per night
Location: Boodihal, Next to Bridge Orchards project
Suggested Read: Ecotourism Found New Meaning As Karnataka Unveiled 30 Foot Tall Canopy Walk
6. Aeon Root Bridges Villa

Like most old Bangaloreans, often people crave for a rejuvenating experience amidst nature away from city's rush and it's hustle bustle. ARB is the perfect choice for people who want to make the most out of a small holiday by spending less time as the place is at a 2-hour drive from the main city areas. While the hills at the place can be called the main attraction, one should not forget the temples the area has. Book this one if you need a peaceful and serene experience throughout your stay.
Features: Wi-Fi , Laptop Friendly Workspace, TV, Free Parking, Pool, Kitchen
Price: Starting from 15,000 per night
Location: Nasikuntehosur
Suggested Read: Monsoon In Karnataka: Fabulous Experiences That Will Cast A Spell On You!
7. Shathayu Ayurveda Yoga Retreat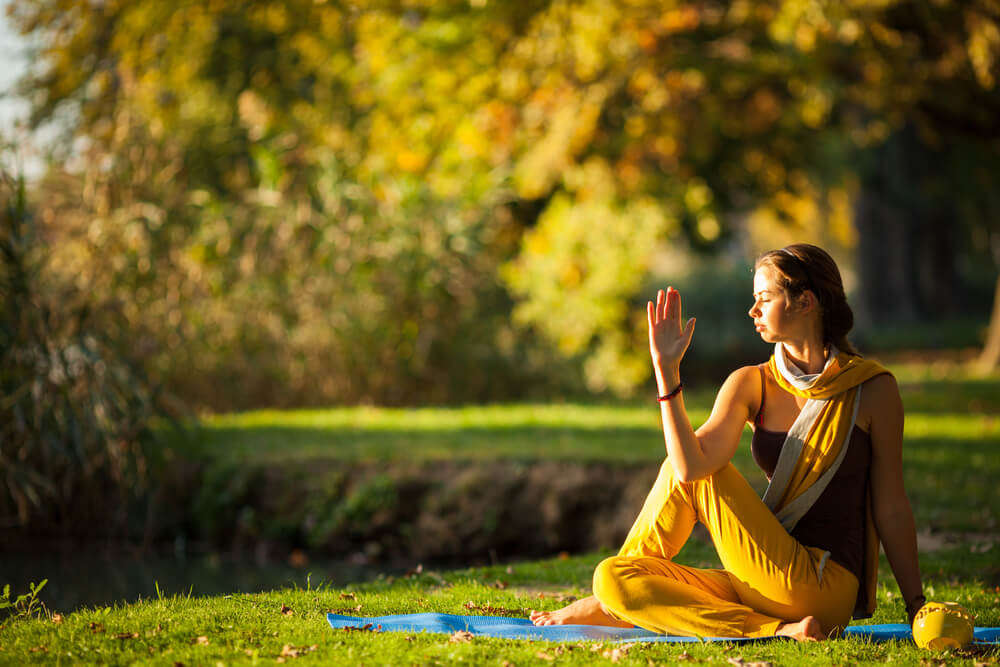 The Shathayu Ayurveda Yoga Retreat turns out to be an amazing Eco- Luxury Retreat for the travelers who are looking to find the connection with themselves and with nature. This premium Ayurveda, Yoga and Naturopathy retreat is a dream destination to stay as it has hill views around and on one side a natural lake! It is located 20 mins away from Bangalore International Airport and is a perfect destination to relax oneself away from the chaos of city life.
Features: Wi-Fi, Breakfast, Pool, Free Parking
Price: Starting from 5,000 per night
Location: Near ThimmarayaSwamy Temple, Bengaluru
Suggested Read: 20 Fascinating Temples In Karnataka That Are All About Architectural Grandeur!
8. White Nirvana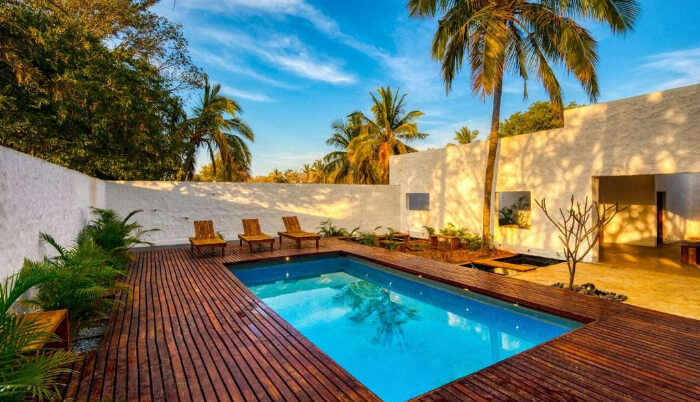 White Nirvana offers the best ways to understand, explore, live and love nature. Find yourself amidst the slow breeze , surrounded by the melody of the chirping birds, rejuvenating sound of the falling water, sweet scent of some wild flowers. Get used to silent roars of the animals and the humming of the bees and beetles! It is energizing to make memories, in the lap of Mother Nature. A 3 bedrooms villa with a pool and wooden deck for bar setup, it's one of the most amazing homestays in Nandi Hills.
Features: Kitchen, Breakfast, Laptop friendly work space, Pool, Indoor fireplace, Beautiful surrounding hill view
Price: Starting from 35,000 per night
Suggested Read: 10 Best Adventure Activities In Karnataka That Will Sweep You Off Your Feet
9. Chikkaballapura Valley Of The Winds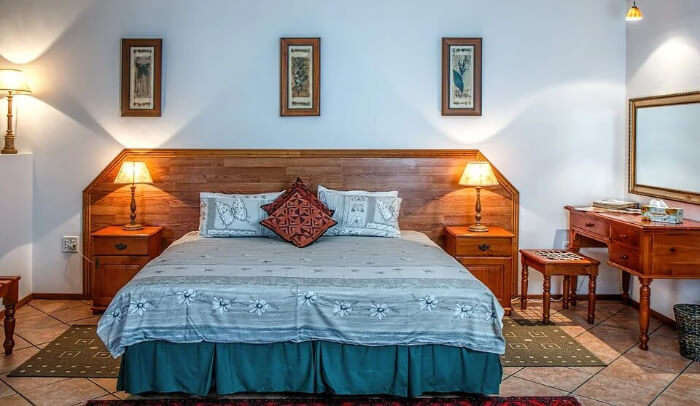 Situated on Bangalore's own hill station Nandi Hills is the The Valley of the winds. The Villa offers you a homely experience yet is really grand. Just perfect for any exceptional occasion, the space and privacy that the property provides will leave you awestruck. With three bedrooms and three bathrooms, the homestay can also accommodate a large group. This property brings in to the access of the guests, a large seating area and a modern kitchen. The Villa has 3 luxuriously designed bedrooms in the house. With a large 6ft super bed , the bedroom has more than enough storage space for your holiday outfits. And in addition to it, you will have the entire bungalow to yourself.
Features: TV, Free parking, Kitchen, Breakfast
Price: Starting from INR 29,750 per night
Location: Kempathimmanahalli
Suggested Read: 10 Haunted Places In Karnataka: Are You Ready To Challenge Your Soul?
10. Motlur Farm House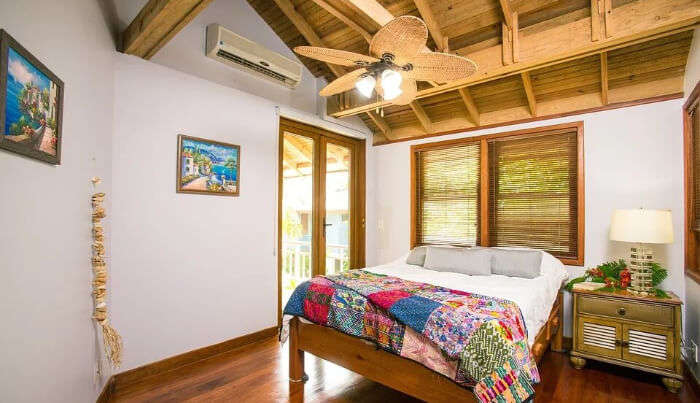 Located amidst a farm land, this humble house is surrounded by scenic views in all directions. The farm is located in the valleys of the Panchagiri hills of Chikkaballapu which is a 30 minute drive from the airport. One may take a drive from Bangalore City to the homestay. It is centrally located as it is close to Nandi hills, Skandagiri and Avalabetta which turn out to be 3 prime attractions for trekkers. It is away from all the sound and air pollution. The place is at an arm's length from the serene Srinivas Sagar Lake. The beautiful Dandigenahalli lake is within also just within 5 km radius of the farm.
Features: Laptop friendly Workspace , Free Parking in the premises, Kitchen , Breakfast
Price: Starting from INR 1,200 per night
Further Read: 17 Festivals In Karnataka That Will Give You A Glimpse Into Its Vibrant Culture
Well, if you have been to Nandi Hills, we would love to know about your experience in this beautiful place. But if you still haven't then you must visit this place soon choose one of the list homestays for a comfortable abode during your vacation. Without wasting another minute, plan your vacation to Karnataka with TravelTriangle for a butter-smooth getaway to nature.
Disclaimer: TravelTriangle claims no credit for images featured on our blog site unless otherwise noted. All visual content is copyrighted to its respectful owners. We try to link back to original sources whenever possible. If you own the rights to any of the images, and do not wish them to appear on TravelTriangle, please contact us and they will be promptly removed. We believe in providing proper attribution to the original author, artist or photographer.
Please Note: Any information published by TravelTriangle in any form of content is not intended to be a substitute for any kind of medical advice, and one must not take any action before consulting a professional medical expert of their own choice.
Frequently Asked Questions About Homestays In Nandi Hills
When should we go to Nandi Hills?
The best time to visit Nandi Hills is at 5:30am in the morning, one gets to view the sunrise at that time. العاب مباشرة على النت للكبار It is better to avoid trips during monsoon season that is from June to August as the place gets some moderate rainfall. العاب مربحة للمال The Winters are comfortable and have lowest temperature of 10 degree Celsius.
What is the distance between Bangalore to Nandi Hills?
The distance between Bangalore and Nandi Hills is approximately even lesser than 70km. People therefore use modes of transport such as cars, buses, cabs and sometimes even bikes.
What can we do in Nandi Hills?
Some activities to be pursued in Nandi Hills are Nature camping, paragliding, trekking and biking, the list goes on.
What is famous in Nandi Hills?
Nandi Hill is a small hill station in the state of Karnataka. It was known to be the summer retreat of Tipu Sultan. It was also a popular holiday retreat for the British when India was under colonial rule.
How are the climatic conditions of the areas near Nandi Hills?
The place experiences mild summer. Temperature can range from 23 degree Celsius to 40 degree Celsius. The season of Summer starts from March. The rainfall is significant. Overall the climate can be classified as warm and temperate. The average temperature is 17.3 degree Celsius.
How to reach Nandi Hills by train?
There are no direct trains to Nandi Hills from other major cities. The nearest railway station is Oddarahalli. The place doesn't have a bus stand and the nearest option is Nelamangala.
What are the Nandi Hills visiting hours?
Nandi Hills timings: Nandi Hills are open from 6AM to 10pm. It is advisable that during weekends one should reach the base a bit early as there's a lot of traffic and it would be time consuming.
{
"@context": "https://schema.org",
"@type": "FAQPage",
"mainEntity": [
{
"@type": "Question",
"name": "When should we go to Nandi Hills?",
"acceptedAnswer": {
"@type": "Answer",
"text": "The best time to visit Nandi Hills is at 5:30am in the morning, one gets to view the sunrise at that time. It is better to avoid trips during monsoon season that is from June to August as the place gets some moderate rainfall. The Winters are comfortable and have lowest temperature of 10 degree Celsius."
}
}
, {
"@type": "Question",
"name": "What is the distance between Bangalore to Nandi Hills?",
"acceptedAnswer": {
"@type": "Answer",
"text": "The distance between Bangalore and Nandi Hills is approximately even lesser than 70km. People therefore use modes of transport such as cars, buses, cabs and sometimes even bikes."
}
}
, {
"@type": "Question",
"name": "What can we do in Nandi Hills?",
"acceptedAnswer": {
"@type": "Answer",
"text": "Some activities to be pursued in Nandi Hills are Nature camping, paragliding, trekking and biking, the list goes on."
}
}
, {
"@type": "Question",
"name": "What is famous in Nandi Hills?",
"acceptedAnswer": {
"@type": "Answer",
"text": "Nandi Hill is a small hill station in the state of Karnataka. It was known to be the summer retreat of Tipu Sultan. It was also a popular holiday retreat for the British when India was under colonial rule."
}
}
, {
"@type": "Question",
"name": "How are the climatic conditions of the areas near Nandi Hills?",
"acceptedAnswer": {
"@type": "Answer",
"text": "The place experiences mild summer. Temperature can range from 23 degree Celsius to 40 degree Celsius. The season of Summer starts from March. The rainfall is significant. Overall the climate can be classified as warm and temperate. The average temperature is 17.3 degree Celsius."
}
}
, {
"@type": "Question",
"name": "How to reach Nandi Hills by train?",
"acceptedAnswer": {
"@type": "Answer",
"text": "There are no direct trains to Nandi Hills from other major cities. The nearest railway station is Oddarahalli. The place doesn't have a bus stand and the nearest option is Nelamangala."
}
}
, {
"@type": "Question",
"name": "What are the Nandi Hills visiting hours?",
"acceptedAnswer": {
"@type": "Answer",
"text": "Nandi Hills timings: Nandi Hills are open from 6AM to 10pm. It is advisable that during weekends one should reach the base a bit early as there's a lot of traffic and it would be time consuming."
}
}
]
}
People Also Read
Madikeri Homestays Homestays In Panchgani Mcleodganj Homestays