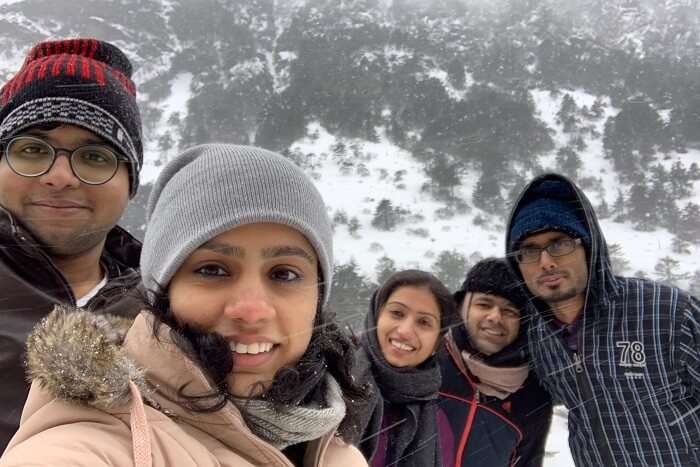 From the pious land of Guwahati and jaw-dropping skyline of Gangtok to scenic mountains of Arunachal Pradesh and waterfalls of Shillong, North-East is a complete package of beauty and fun! It has so much in store that you will be left spoilt for choice. And this brought Amartya and his family to North-east for having a magical experience. Read further to know about Amartya's North East trip from Bangalore in his words!
I always wanted to visit North East. I had been trying to plan a vacation for a long time. I am a mountain person and snow-clad mountains are my weakness. I just love watching them and so I contacted TravelTriangle & booked a trip. The time I chose for my 9 days in north east trip was sure to give me snowfall experiences and I was really excited about it. I don't like crowded places and solitude is something I had been looking for. The north east trip from Bangalore was completely amazing and here are its details.
Details Of Our Trip To North-East From Bangalore
Trip Type: Family
Cost: INR 27000-36000
No. Of People: 5 Adults
Duration: 9 Days
Inclusions: Breakfast, Dinner, Airport Transfer, Sightseeing
Exclusions: Lunch, Travel Insurance, Airfare
Package Itinerary of Our 9 Day North East Trip From Bangalore
Day 1: Arrival in Guwahati, Transfer to Nameri, Leisure day
Day 2: Transfer to Dirang, Sightseeing
Day 3: Transfer to Tawang, Sightseeing
Day 4: Bumla Pass, Leisure day
Day 5: Transfer to Bomdila
Day 6: Transfer to Nameri, River rafting
Day 7: Activities, Transfer to Shillong
Day 8: Sightseeing
Day 9: Departure
North East Trip: Explore The Seven Sisters, One Brother, And A Neighbor In 2022
Experiences That Left Us Overwhelmed
We had some very nice experiences on our trip to North East that left us totally speechless. We are sharing them here.
1. Adventurous Road Trip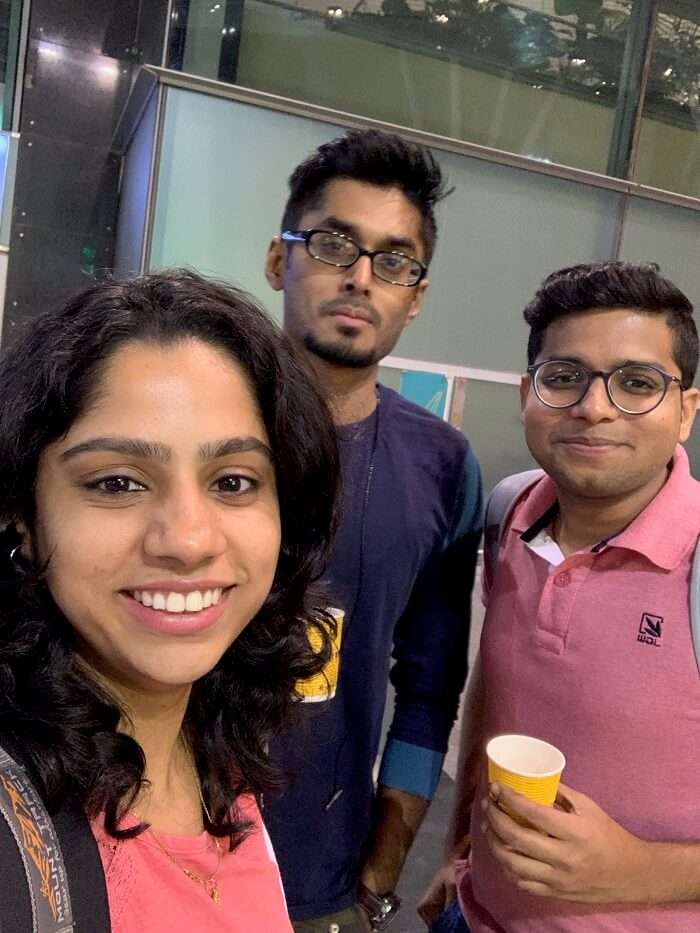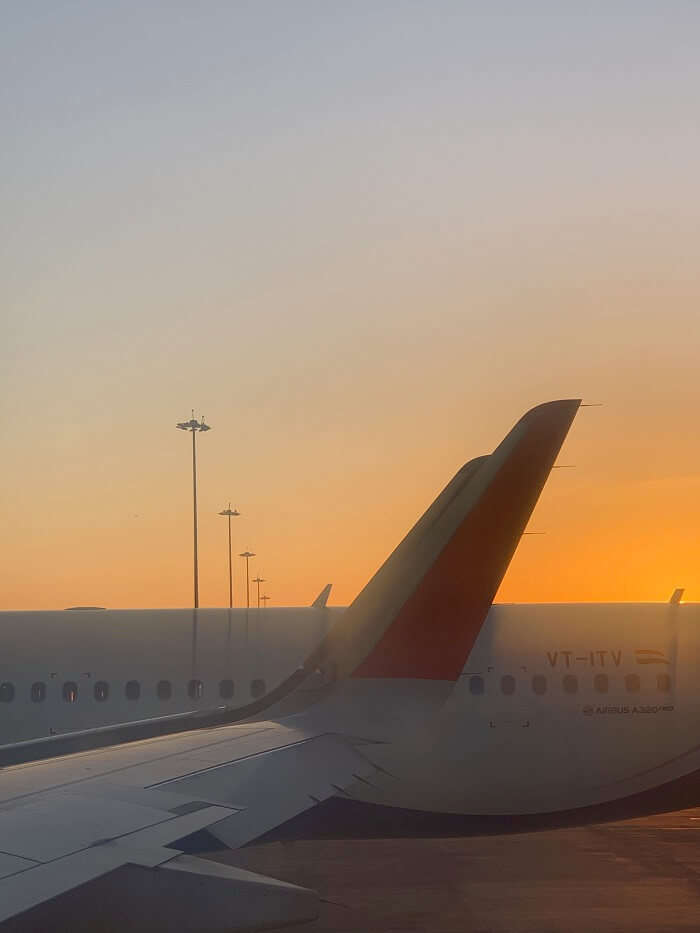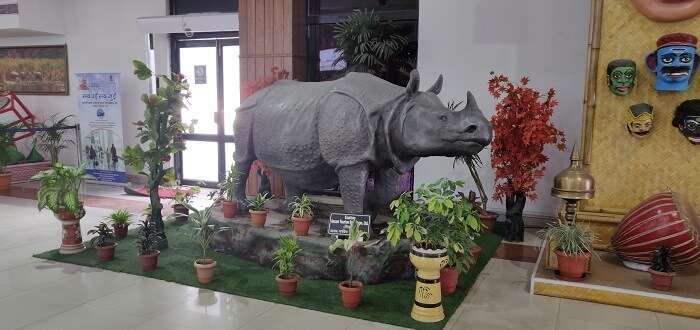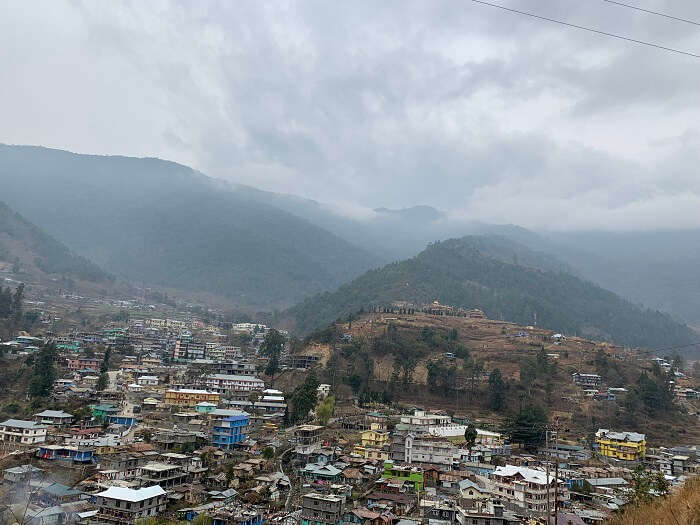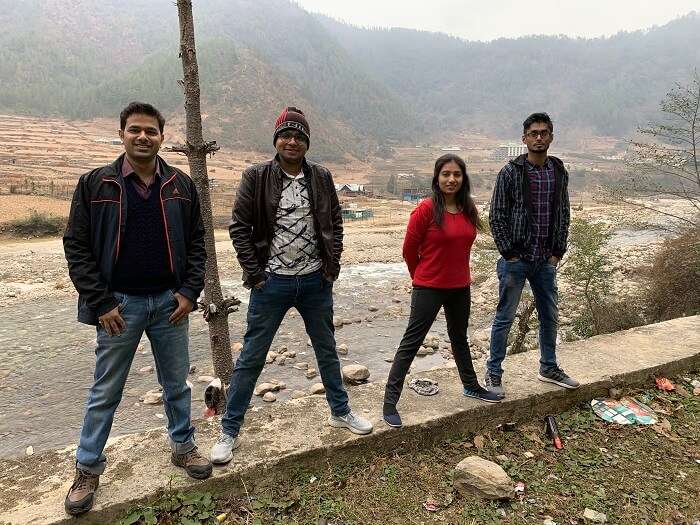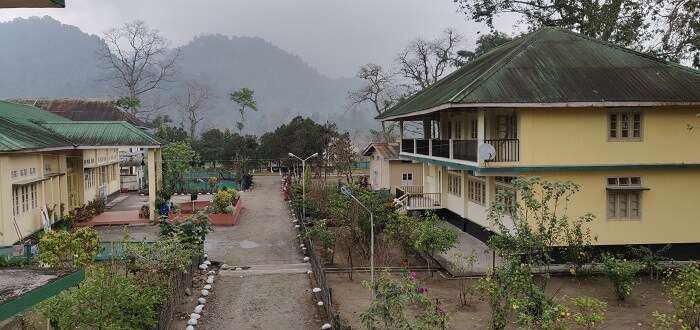 Our Bangalore to North East trip began as soon as we reached Guwahati airport. The day was planned for leisure. Besides that, we explored the city of Guwahati, visited a temple and Brahmaputra river which are one of the top tourist places in Assam. At night, we enjoyed the bonfire. The real fun of our 9 days in north east began the next day when we went to Dirang. Let me tell you, Northeast in winters is simply bliss! Though the road from Bharatpur to Dirang was not that good, it was quite an adventurous experience.
2. Mesmerizing Sightseeing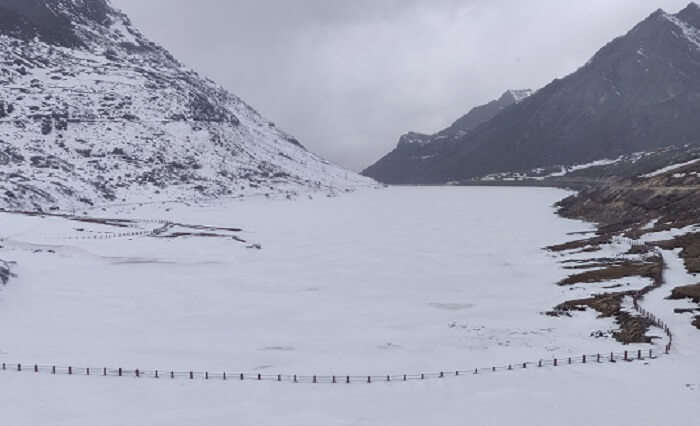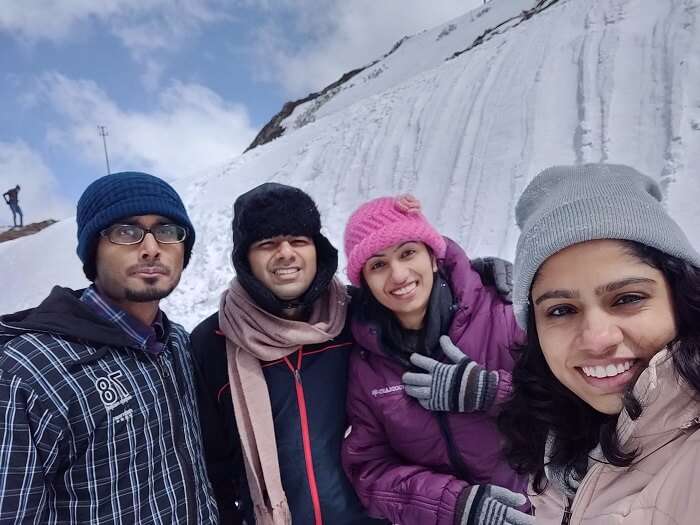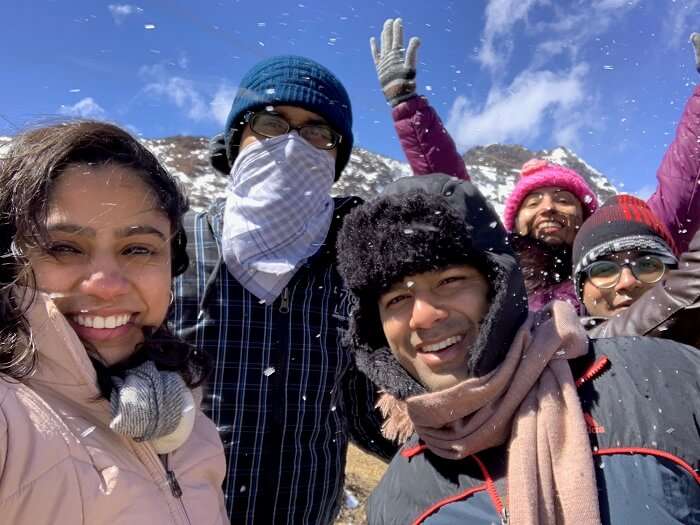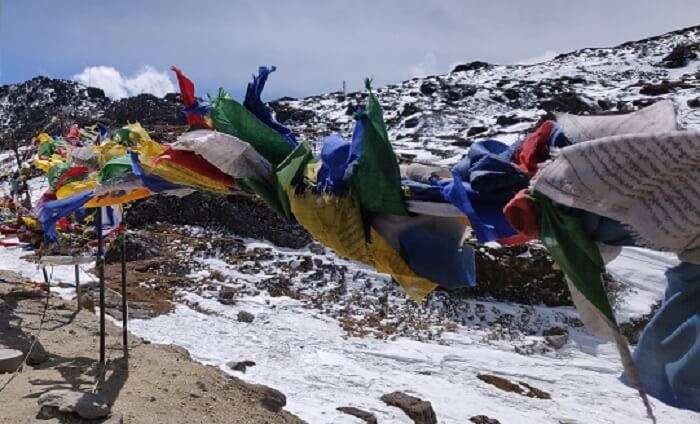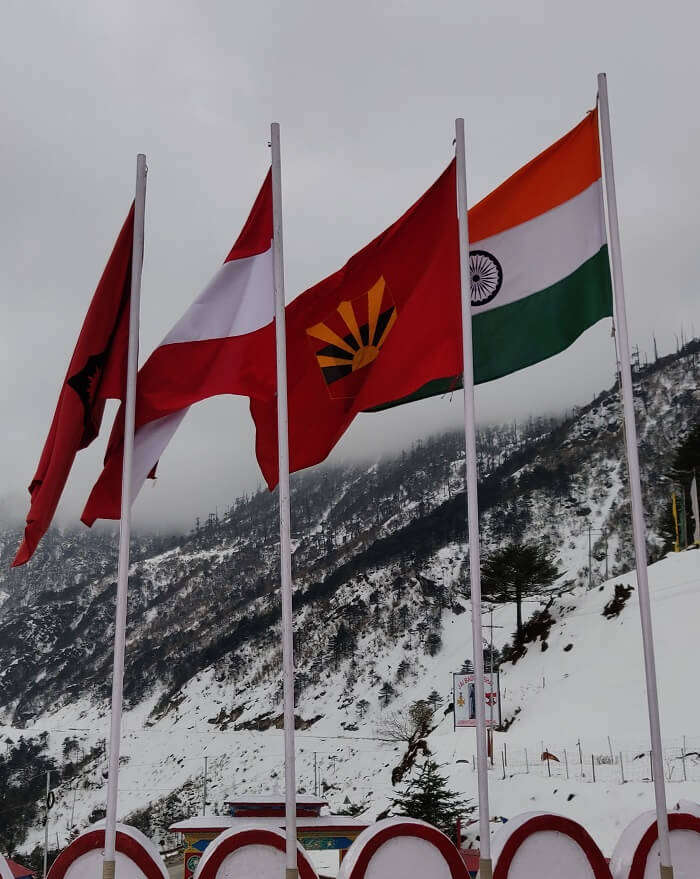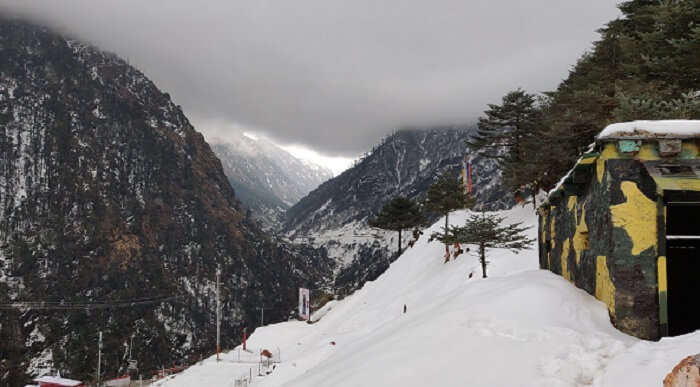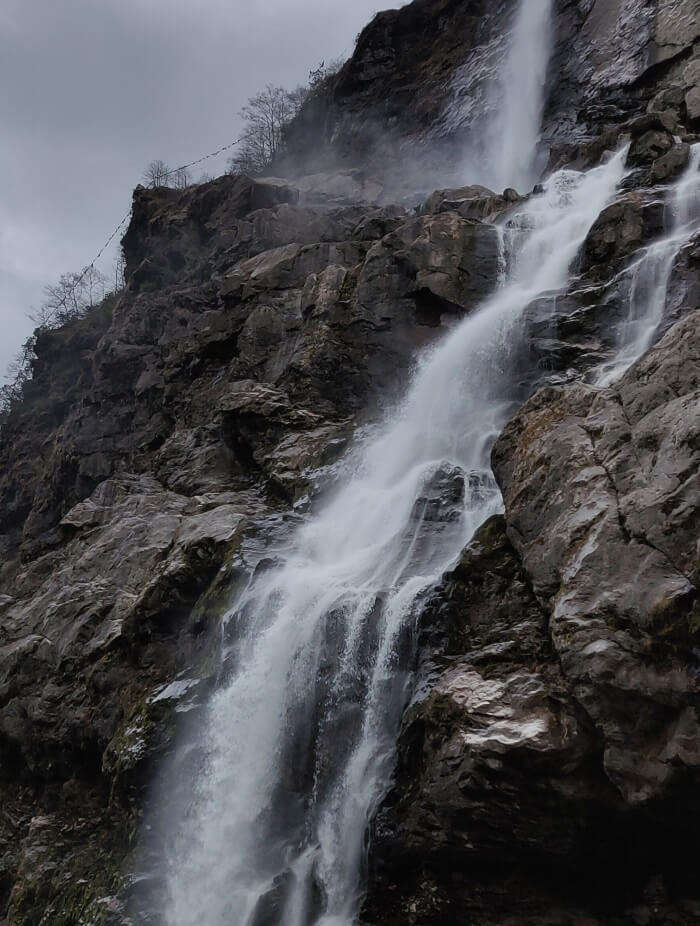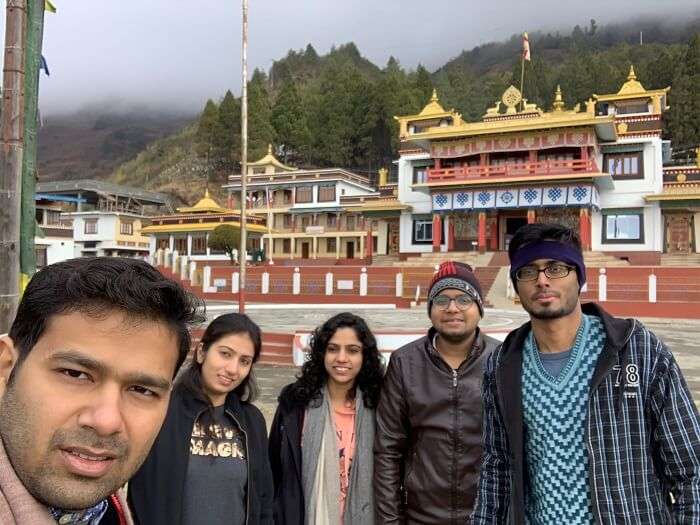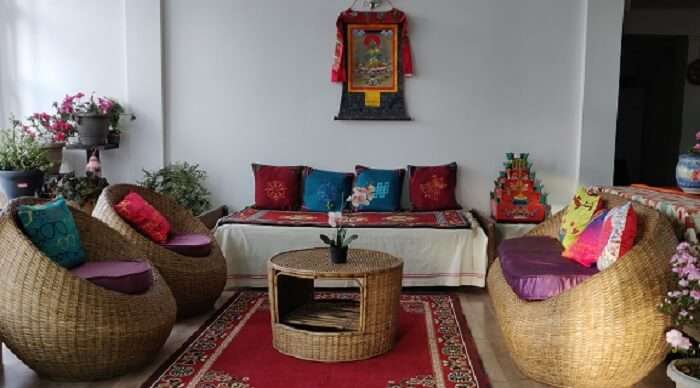 During our North East trip, cost did not stop us and we just kept going. On the third day, we went Tawang. On the way to Tawang, we stopped by a waterfall and clicked pictures. It was an amazing experience. While the day was beautiful, the night was adventurous as it snowed heavily. The temperature went up to 3-degree Celsius. We also went out for a walk which was the best thing! The next two days, we enjoyed sightseeing. We visited monasteries, viewpoints that were simply mesmerizing!
15 Captivating Honeymoon Destinations In North East India To Cover In 2022!
3. Thrill At Its Best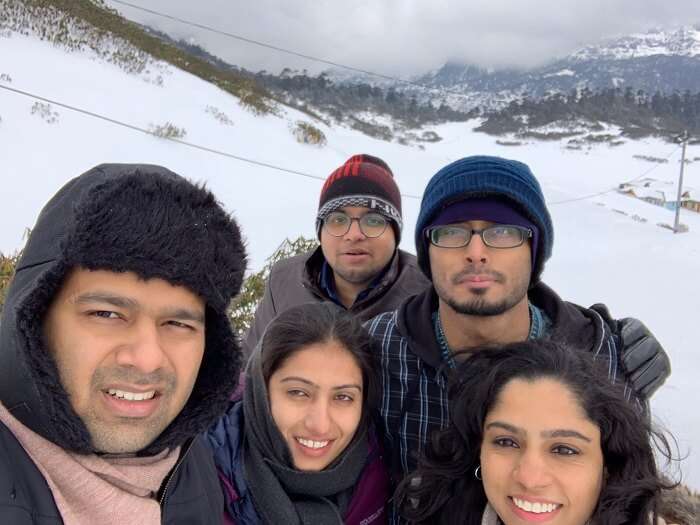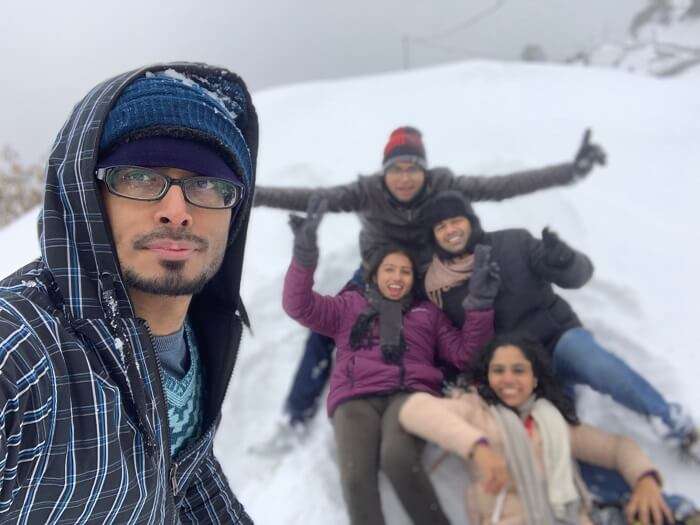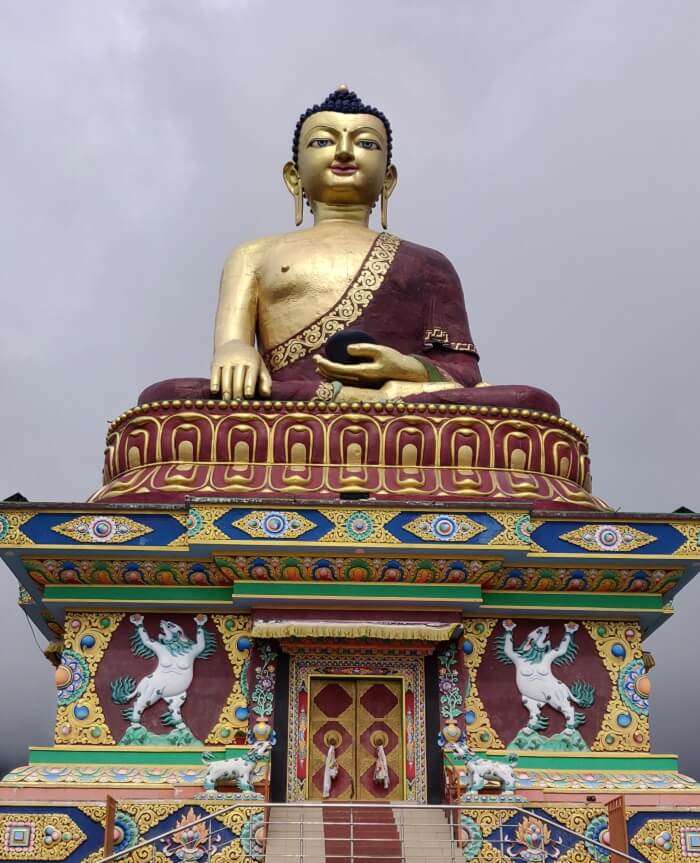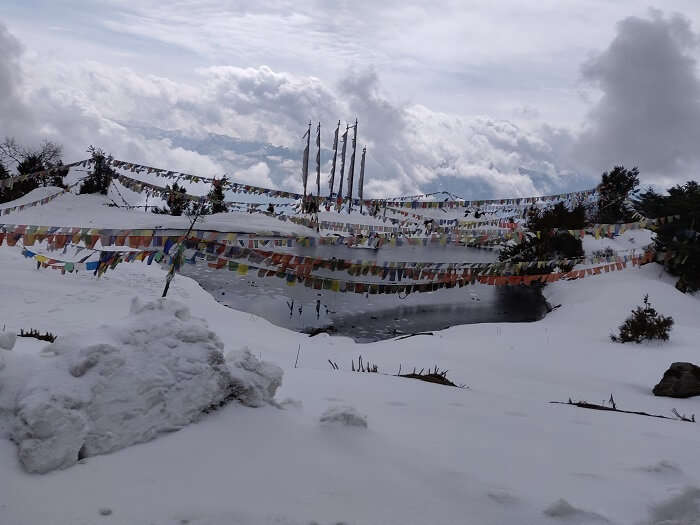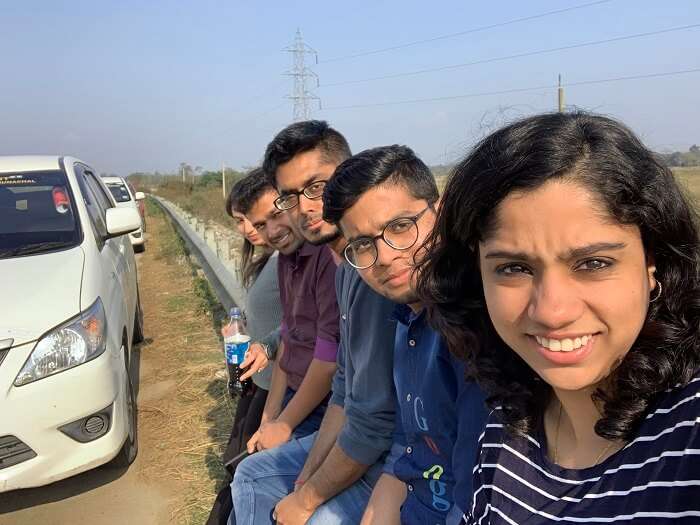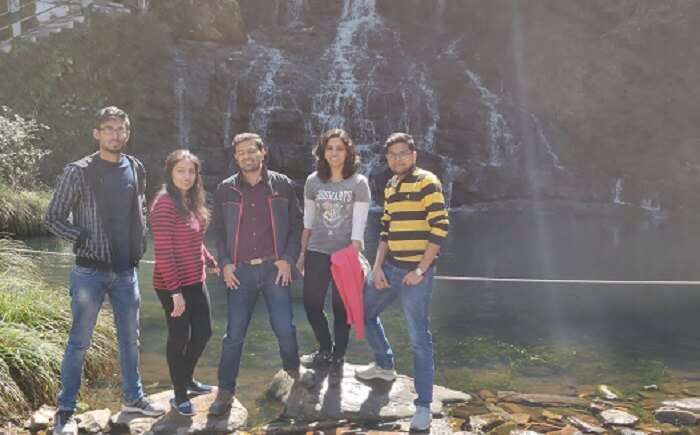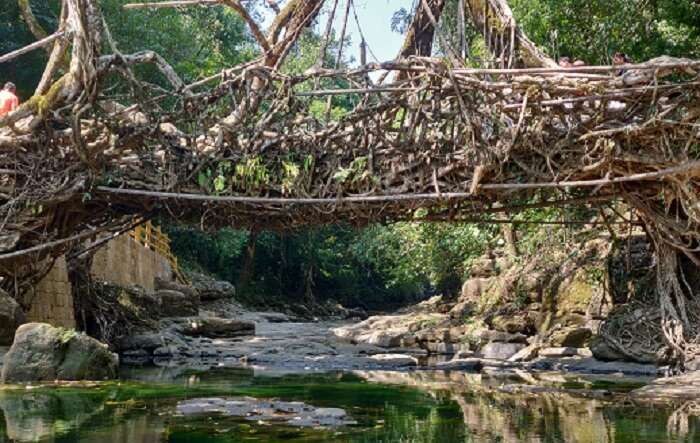 The rest of the days of our Bangalore to North East trip were filled with innumerable thrilling experiences. While on the sixth day we went to Nameri and enjoyed river rafting in Jia Bhorolee river, on the seventh day we went for a morning walk amidst the jungle which was the most enthralling experience! A guide was there with us during the walk. Besides that, a cool breeze was blowing which was soothing. After this, we went to Shillong, wherein we enjoyed the boat ride and sightseeing. It was overall a blissful and fun-filled experience.
15 Secrets Of North East India Locals Have Been Keeping To Themselves
Tips To Keep In Mind While Travelling From Bangalore To North East
1. Always do some pre-planning
2. In case, there is any place that needs access from the army, make sure you get it before-hand for avoiding waste of time.
3. Plan your day accordingly and always keep some extra time.
4. At this time of the year, North-East experiences heavy snowfall, so, be prepared for that.
5. When it comes to food, avoid trying anything new and go for the basics.
6. While shopping, do not buy things nearby tourist attractions, you will be charged extra for everything. Instead, visit the local markets.
7. Avoid going out on the roads after sunset as nobody will be around to help in case of any emergency.
13 Gorgeous Homestays In North East India That'll Transport You To Another World
North East Weather In June
If you are a lover of monsoon, then traveling from Bangalore to North East in June is a good idea. The place gets a lot of rainfall throughout the months. The best places to visit during this month are Tripura, Meghalaya, Assam and Nagaland. Kajiranga too would be a good place to visit as you can see the national parks in lush greenry. People can visit to various other places but they need to be prepared for the unexpected and heavy rainfall that they might witness.
How To Reach North East India
By Road: All the states have a good connection of roads in the urban areas with regular long distance buses from many north-east states to west-bengal.
By Air: Assam, Manipur, Nagaland, and Tripura are connected by direct flights from Kolkata as well as Delhi and Kolkata.
By Train: To reach Sikkim, you should take a train to New Jalpaiguri, on the other hand, Kumarghat is the nearest rail station to enter Tripura.
DO'S and DON'TS For Visiting North-East
Do's            
It is advisable to avail pre paid taxis/autorikshaws (three  wheeler taxis) wherever available at the airports and railways stations.  For metered taxis insist on paying by meter or ask for a fare chart
Shop at Government emporia/fixed price shops as far as  possible. This ensures good quality products at reasonable prices.  Insist on proper receipts/bills of purchase.
Keep your valuables in hotel lockers/safe deposit vaults
Don'ts
Don't pluck plants or flowers.
Don't use Plastic Bags or Plastic Bottles in the forest area as plastic does NOT decay itself & harms the natural environment. If you do use plastic kindly don't throw in the forest and carry back.
Don't throw cigarette buts on leaf litter as they are an important cause for forest fires
Do not leave any non-biodegradable items.
Do not scribble on trees, rocks and buildings.
What To Pack For North East India Trip
2 pairs of jeans
1 pair of long thick yoga pants. I slept in these every night
1 pair of thin leggings
2 cardigans
Our Experience With TravelTriangle
First of all, we got a lot of options to choose from while booking our North East trip from Bangalore which was the best thing about TravelTriangle. We could easily pick the best one and negotiate further. Second, I would like to say that the agents were highly professional and really nice. They communicated very well. Whatever we asked for our 9 days in north east, was provided to us without any hassle. Even though Shillong was not in our plan, they accommodated it for us and we enjoyed each and everything. Besides that, the food that was included in our trip, as in breakfast and dinner, was very good. And since it was majorly a road trip, we were looking for a good driver and we got one, kudos! All the basic, as well as special amenities, were catered to! So, overall, it was a hassle-free and amazing north east trip from Bangalore.
Seven Sisters Of India: An Introductory Guide For A North-East Tour In 2022
Did Amartya's trip inspire you also to plan a vacation in North-East? Well, if that is so, then don't think too much and plan a trip to North-East and take some tips from Amartya for a hassle-free experience.
Frequently Asked Questions
What is the best time to visit North-East?
Though it can be visited at any time of the year, the best time to visit North East is from April to May. And if you want to avoid crowds and witness the best of nature, then you can visit during winter.
Is it safe to visit the North East?
Yes, it is absolutely safe to visit the North East. The locals are also welcoming.
What are some of the famous dishes in North East?
Some of the famous dishes that you can try are noodles, fried rice, thalis (Assam), fishes and more.
How is the climate of North East?
The climate of the North East is mostly humid but pleasant to go for sightseeing.
What are some of the fun facts about the North East?
One of the fun facts about it is that the Madhuri lake is named so because Madhuri performed a scene near the lake in the movie "Koyla".
People Also Read:
Honeymoon Destinations In North East Food In Assam Homestays In North East
Comments
comments