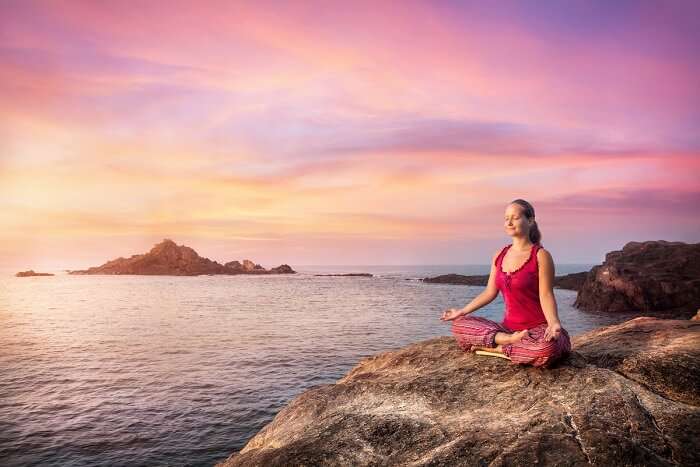 Craving to feel the sand beneath your feet and the salty air in your hair but don't wish to advent to the overcrowded beaches and chaotic realms of Goa? Fret no more because a budget vacation to Gokarna presents the ideal confluence of tranquility and magnificence that will rejuvenate both the mind as well as the body. Added to that this listicle of things to do in Gokarna will transform it into a magical experience. Make sure to indulge in these revitalizing activities on your next trip to Gokarna, the uncommercialized version of Goa!
Best Things To Do In Gokarna In 2020
There are a plethora of Gokarna activities that you can indulge in with your friends, family, or beloved. Here are the famous things to do in Gokarna. Pick the ones that you wish to include in your trip itinerary when looking up pocket-friendly Karnataka tour packages.
1. Mahabaleshwar Temple
Among the list of Gokarna activities, surrendering to the embrace of Shiva linga at Mahabaleshwar Temple is one of the most vital. This pilgrimage is among the most important places to visit in Gokarna, not only because this temple complex envelopes one in serenity but the fine Dravidian architecture is hard to miss and enraptures with its timeless beauty.
Location: Koti Teertha Road, Koti Teertha, Gokarna, Karnataka 581326
Distance From Gokarna Bus Stop: 500 meters
Timings: All Days- 6am to 12.30pm; 5.30pm to 8pm
---
South Weekend Holiday Packages On TravelTriangle
A trip to South India has a lot to offer – from the tranquillity of forests to charm of sizzling beaches and from lost kingdoms to chills of a hill station. Visit Kerala, Coorg, Ooty, Mysore, or Kodaikanal. Book holiday packages inclusive of airport transfers, cab, resort, sightseeing, and meals.
---
2. Beach Trekking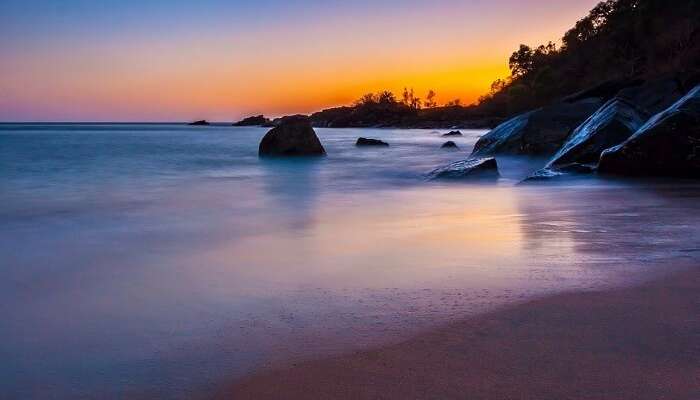 Strolling through the rocky beaches of this quaint little town to breathe in the freshness of its laidback life is among the best things to do in Gokarna, Karnataka! However, getting to the beaches here is unlike any other as they imply a Gokarna beach trek instead of a simple walk. One has to push themselves just a little bit for that piece of paradise at the end of the trek and to be able to soak in the marvelous views.
Major Beaches in Gokarna: Gokarna beach, Kudle beach, OM beach, Half Moon beach and Paradise beach
Must Read: 10 Gokarna Resorts For Every Budget, Meant For Blissful Stay
3. Banana Boat Ride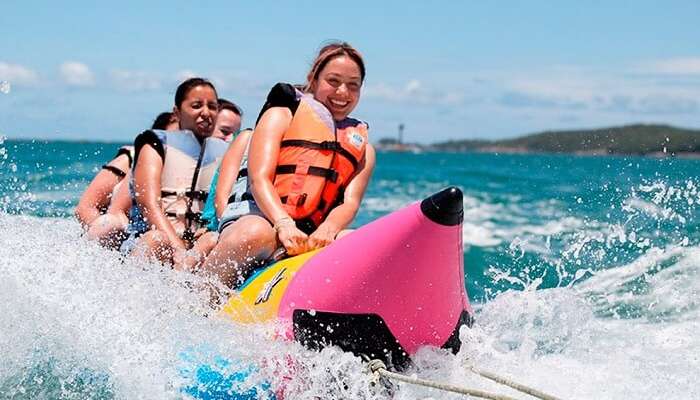 If you are looking forward to some of the most adventurous things to do in Gokarna beach, climb atop a banana boat and get pulled into the waves for that adrenaline rush. This unique experience brings out the child hidden in all of us and is undoubtedly one of the most fun things to do in Gokarna.
Location: Om Beach, Gokarna, Uttara Kannada, Karnataka, 581326
Distance From Gokarna Bus Stop: 1.4 kilometers
Timings: All Days- 9am to 6pm
Duration: 15 Minutes
Cost: INR 300 per person
4. Food Tour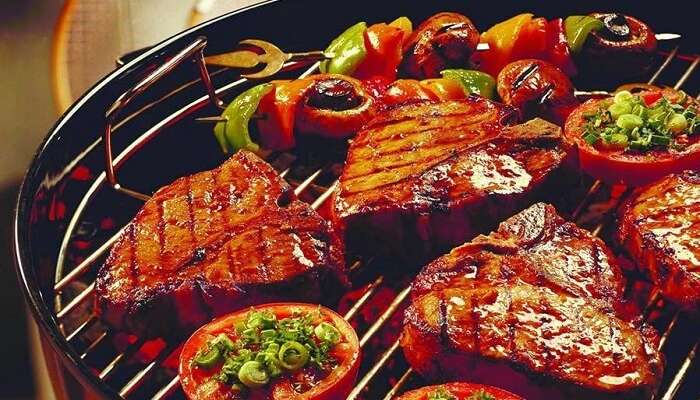 This offbeat beach vacation can also turn into food heaven for the foodies. This temple town is dotted with innumerous shacks that cater to the Indian palate as well as those who crave continental. Apart from the classic idli-dosa, one can devour some unique dishes like seafood lasagna, prawn pizza on a banana leaf and iced Nutella for those perfect Instagram click!
Best restauants: Mantra Cafe, Cafe Surya
Suggested Read: 15 Places To Visit In Dandeli That Are A Hub Of Adventure
5. Night Stroll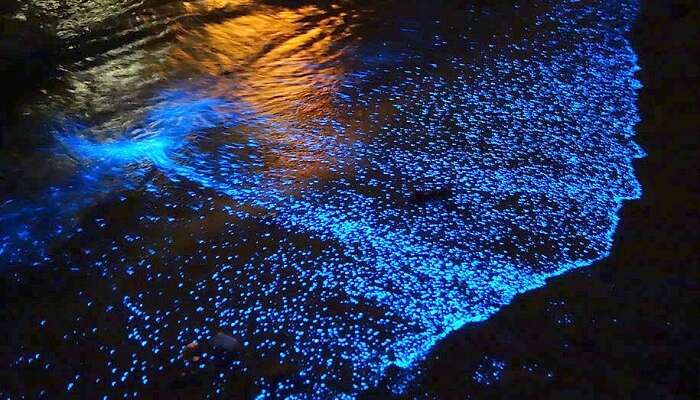 Post dinner embarks on a revitalizing night stroll along the Nirvana beach under a star-studded sky, and enjoy a bonfire on the cool sand for a breathtaking sight of glistening phytoplanktons. This is a once in a lifetime experience that ranks highly on the list of top things to do in Gokarna.
Location: Nirvana Beach Road, Kagal village, Kumta, Karnataka 581351
Distance From Gokarna Bus Stop: 9.9 kilometers
Entry Fee: Free
6. Flea Market Shopping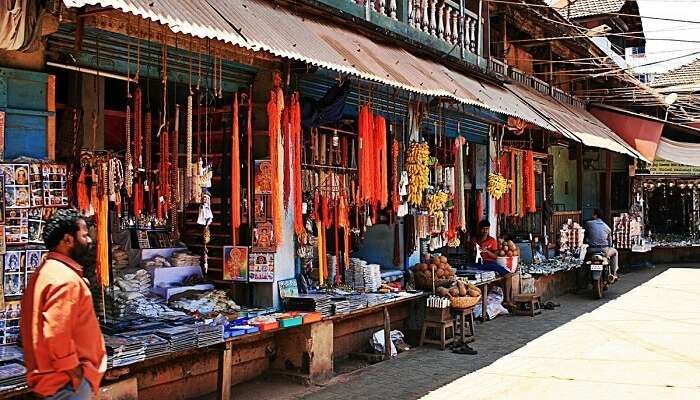 Just like Goa, flea markets are a thing in Gokarna too. Gokarna has a lot for the shopaholics, but buying the handmade trinkets and souvenirs from the locals stands out as a must amongst all Gokarna activities. There are many stalls that sell jewelry items and decorative items made of seashells. The personal touch in each of these items, distinguishes them from the commercialized commodities that surround us and quench creativity.
Best items to buy: Brass lamps, prayer beads, picture frames, incence sticks, jewelry, seashells.
Suggested Read: These Best Places To Visit In Karnataka Will Totally Knock You Out
7. Beach Camping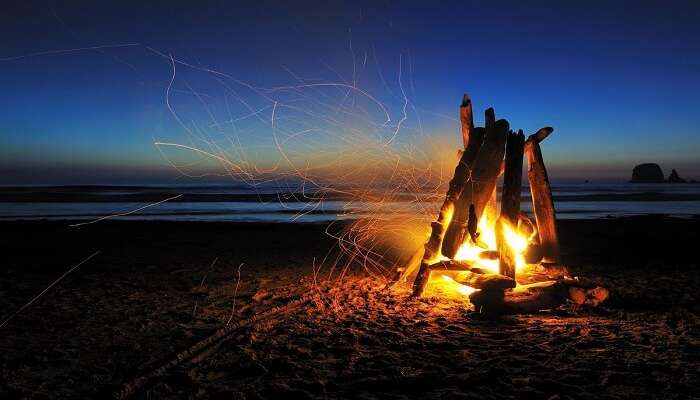 The inexpressible beauty of Gokarna beaches increases manifold whilst camping. Waking up to the sound of waves rushing to the seashore makes beach camping in Gokarna an experience never to be forgotten. Have you ever experienced stargazing on a beach? Lying on the sand and looking up at the wide open sky at night is a spellbinding experience.
Location: Gokarna, Uttara Kannada, Karnataka, 581326
Distance From Gokarna Bus Stop: 7.3 kilometers
Activity Cost: INR 1500/-
8. Souvenirs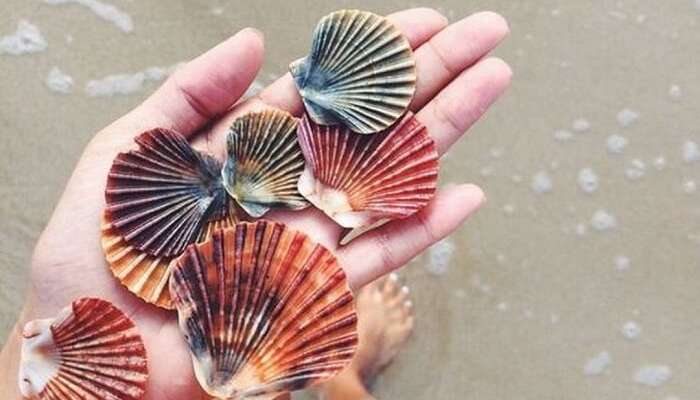 Everybody loves collecting souvenirs as a reminder of good times had with one's family and to gift to loved ones back home. Then how can one resist collecting souvenirs when they are free yet gorgeous? On a laidback walk, with the sea waves washing at one's feet, collecting some pretty and unique sea-shells and letting one's creativity go wild is yet another fun thing to do in Gokarna.
Location: Near Om Beach, Gokarna 581326
Distance From Gokarna Bus Stop: 5 kilometers
Entry Fee: Free
Suggested Read: 12 Hill Stations In Karnataka In 2020 To Rejuvenate Yourself
9. Kudle Beach Sunset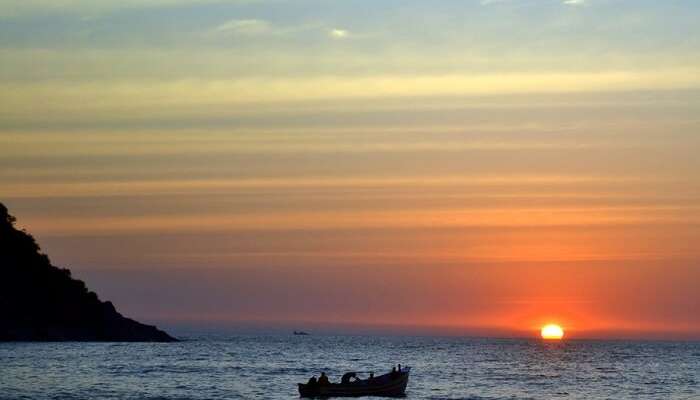 The sight of the sun setting and diminishing into the horizon of the sea, turning the sky into a palette of colors, is simply amazing. Capture the sunlight hitting the unusually rocky beaches of this temple town amongst the various things to do in Gokarna, for those likes and comments on the Instagram page and share the exceptional beauty of this charming town with millions! Watching the sunset at the Kudle Beach Gokarna is a very relaxing and satisfying experience.
Location: South Gokarna, Gokarna 581326
Distance From Gokarna Bus Stop: 6.4 kilometers
Entry Fee: Free
10. Beach Yoga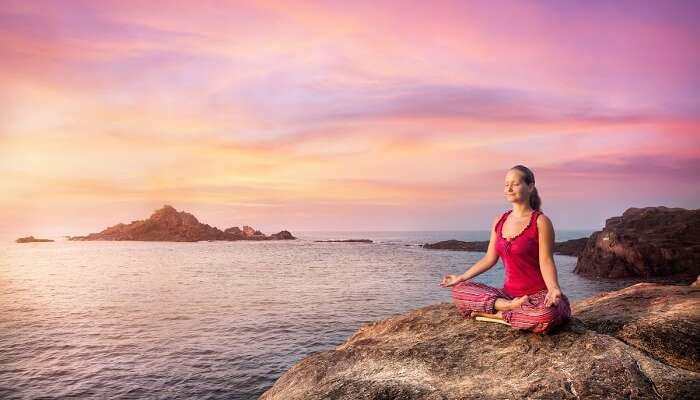 Join the many practicing the art of yoga at Om beach every morning apart from other Gokarna activities, for that refreshing start to your day. The health freaks can also enroll themselves in the various yoga resorts for a minimum of 7 days and return back home with not only a bag full of memories but also some invaluable wisdom.
Location: Om Beach, Gokarna, Uttara Kannada, Karnataka, 581326
Distance From Gokarna Bus Stop: 1.4 kilometers
Entry Fee: Free
Yoga Resorts: Namaste Yoga Farm, Swaswara Resort
Suggested Read: 8 Best Places To Visit In Gokarna For A Harmonious Flee
11. Candle Light Dinner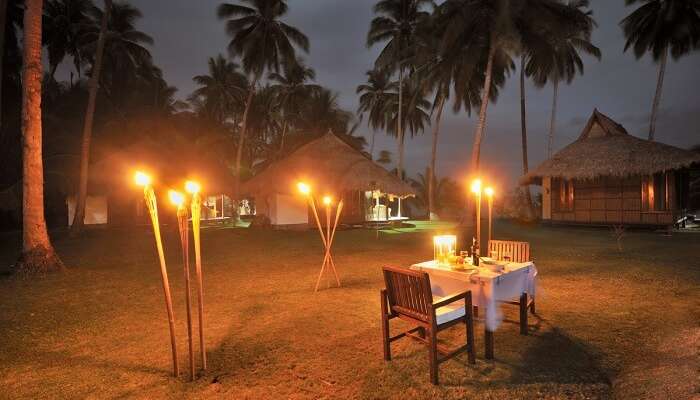 Had enough of the shacks and restaurants? Make your Gokarna trip a memorable one, by enjoying a romantic candlelight dinner along the beaches while camping in Gokarna. The peaceful beaches of the town are the perfect spots for an exclusive seaside romantic dinner with your partner. This is one of the best ways to experience Gokarna in all its glory!
Best restaurants for a dinner date: Chez Christophe, Mantra Cafe
Suggested Read: Karnataka Cuisine: 15 Popular Karnataka Dishes For A Flavorful Culinary Journey
12. Beach Shack Stay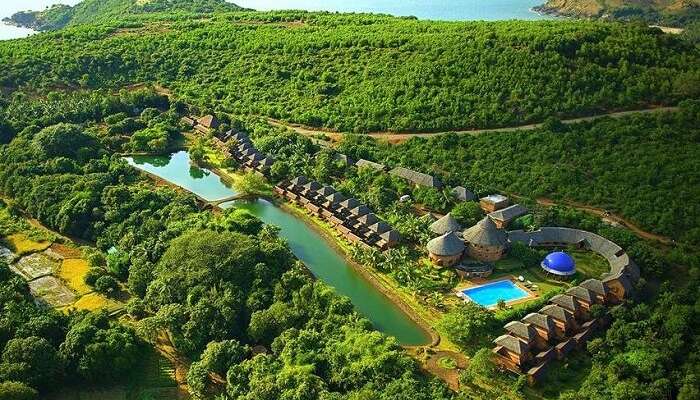 Embrace the unique culture of Gokarna by staying in one of those beach shacks that come with limited amenities. This is undoubtedly one of the best things to do in Gokarna as it allows one to embrace nature in its true form. Albeit it doesn't come with the luxury of an air-conditioner, but who needs one, when nature sings its lullaby and strokes you with its cool breeze?
Major Resorts In Gokarna along the Beach: SwaSwara Resort, Namaste Holiday Homes, Om Beach Resort, Tipi Garden Resort
Suggested Read: 10 Gokarna Resorts For Every Budget, Meant For Blissful Stay
13. Beach Sports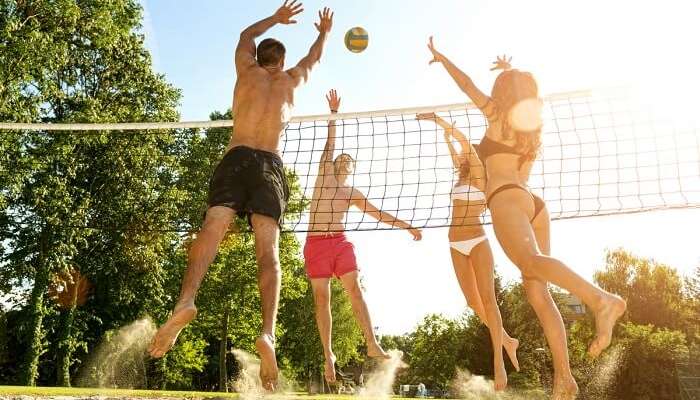 Apart from a Gokarna beach trek, turn your leisure evenings into a reenergizing feat by partaking in the various Gokarna activities on the beach like playing volleyball, badminton, frisbee and anything and everything that your imaginative mind allows! Sand, sun and the rushing sounds of the waves add some extra element to these adventure sports. Also, the ambiance of the location definitely energize the players, making the game all the more interesting.
Best beach sport activities in Gokarna: Jet ski ride, Banana Boat ride
Suggested Read: This Private Island Homestay In Karnataka Is A Treasure & You Won't Doubt It!
14. Massage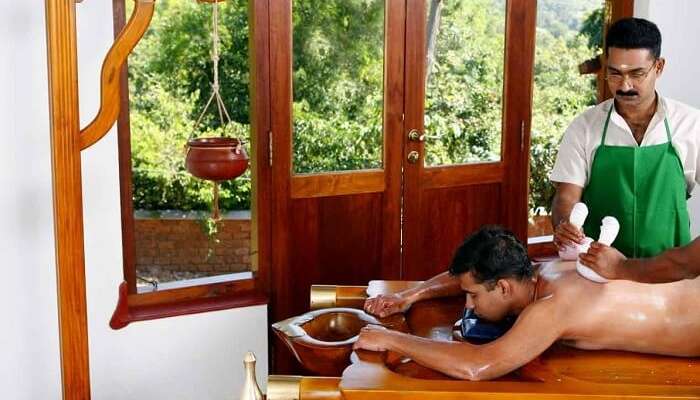 Amongst the various things to do in Gokarna, a massage that relieves one of all the tensions and lightens the burden of responsibilities while rejuvenating the trifecta of the mind, body and soul, cannot missed when in Gokarna.
Major Spas In Gokarna: Nirvana Ayurveda Therapy Center, Moonshine Trend Unisex Spa, Palm Touch Ayurvedic center
Suggested Read: 5 Best Hotels In Gokarna For Offbeat Travelers
15. Tree House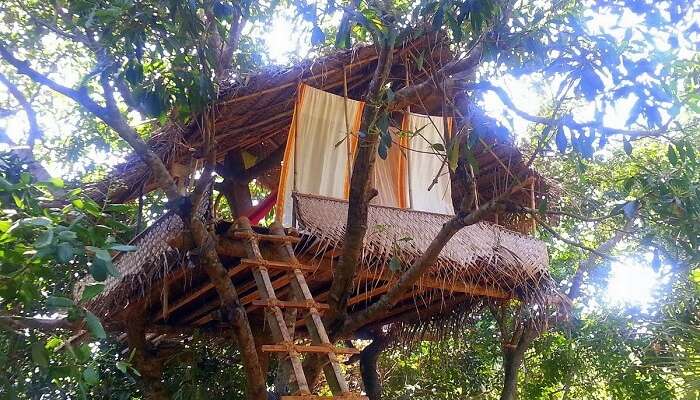 Climb up on a tree house on the beaches to take in the glorious beach view with the unending expanse of turquoise water, lush palm trees and frothy white waves lashing on the shore. The city, with its never-ending list of things to do Gokarna, always beholds a surprise within its bosom. Treehouses at Namaste Yoga Farm are one of the best options for this kind of boarding in Gokarna.
Location: Kudle Beach, Kudle Beach Road, Gokarna, Karnataka 581326
Website | TripAdvisor Reviews
16. Long Drive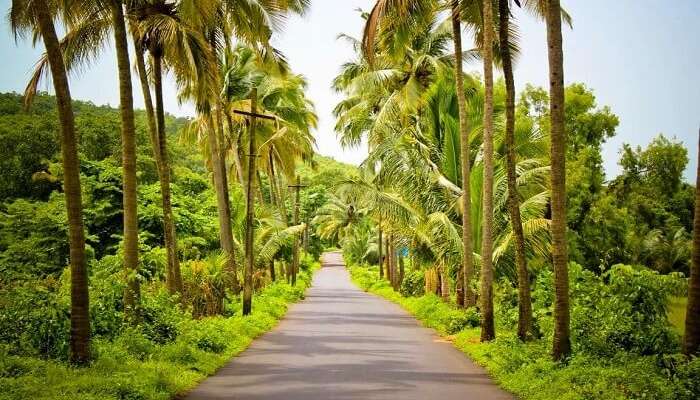 One cannot just list 10 things to do in Gokarna when one can traverse through comfortable roads to the neighboring towns of Gokarna like Dandeli, Yana and Murudeshwara to enjoy the scenic beauty of Karnataka and breathing in the fresh air along the picturesque routes.
Best routes for long drive: Bangalore – Nelamangala – Kunigal – Hassan – Sakleshpur – Mangalore – Udupi – Murudeshwar – Kumta – Gokarna.
Best Things To Do Near Gokarna
Gokarna is a small suburban destination with great beaches and popular religious spots. There are also many things to do near and around Gokarna which you must expirience on your visit to this town in Karnataka. Here are some of those interesting things to do:
17. Shiva Statue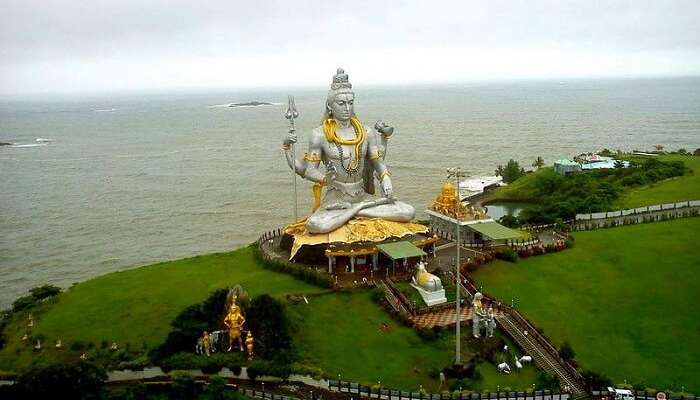 This mighty statue of Shiva is the second largest in the country and gives the impression of the lord emerging amidst the waves, from afar. The ornate Murudeshwar temple is a beautiful reflection of the Hindu religion and ranks highly on the list of things to do in Gokarna.
Location: Murudeshwar Temple Main Road, Murudeshwar Bhatkal Taluk, Murdeshwar, Karnataka 581350
Distance From Gokarna Bus Stop: 78 kilometers
Timings: All Days- 3:00 am to 1:00pm; 3:00pm to 8:00pm
Suggested Read: Goa vs Gokarna: What's your pick for the Long Weekend?
18. Yana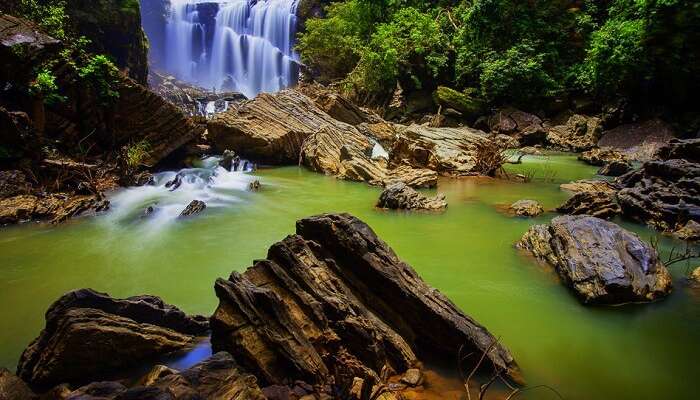 Image Courtesy: Discover Karnataka
This quaint little hill station hidden within the rich biodiversity of the Sahyadri hills is a dream location of every trekker. Its alluring natural beauty casts a spell with its greenery and rich flora and fauna. Hosting the Bhairaveshwara Peak and Mohini Peak which is said to hold religious importance, trekking in Yana becomes an indispensable part of the various Gokarna activities.
Location: Near Kumta, Near down hill restaurant, kumta, India
Distance From Gokarna Bus Stop: 46 kilometers
19. Mirjan Fort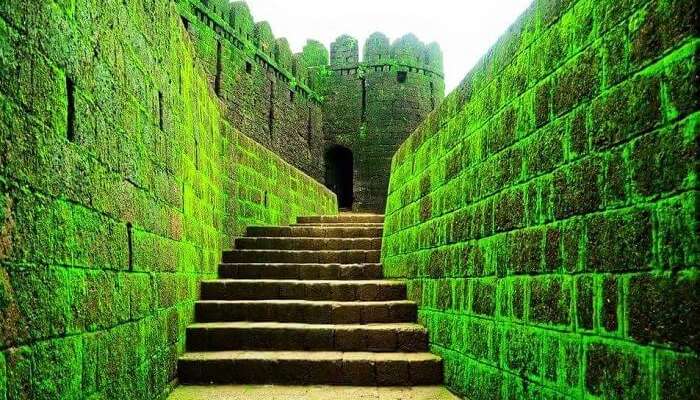 This beautiful piece of architecture comes alive in all its greenery and clicking pictures against its beautic and regal backdrop is one of the most fun things to do in Gokarna. So, do not miss out this hidden gem that will leave you awestruck with its bewitching sight!
Location: Mirjan Fort Road, Mirjan, Uttara Kannada, Karnataka 581333
Distance From Gokarna Bus Stop: 21 kilometers
Timings: All Days-8:00am to 6:00pm
20. Beach-Hopping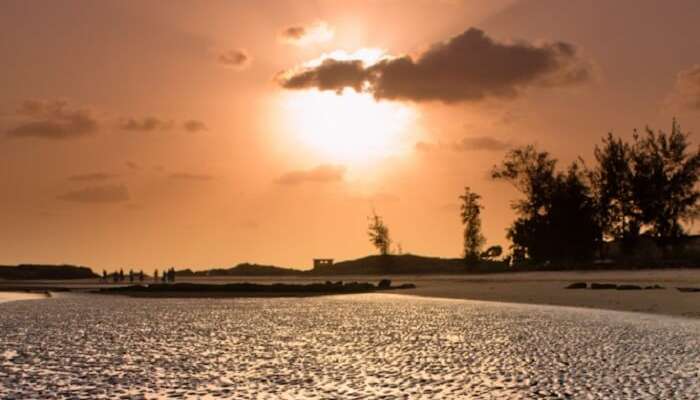 Lying on the Arabian Sea coastline, this charming town has some of the most enticing beaches and will leave anyone feeling refreshed after strolling through its exuberant natural beauty. Wondering what to do in Gokarna? Kumta can be your next stop on an itinerary that fulfills one's love for the beaches!
Location: Kumta City, Uttar Kannada, Karnataka
Distance From Gokarna Bus Stop: 32 kilometers
Further Read: 10 Terribly Overrated Destinations In India & Where To Go Instead
Restless already to be amidst the enchanting beauty of Gokarna? This beautiful town offers a blend of adventure and peaceful holiday opportunities to its visitors. Plan a trip to Karnataka, head straight to Gokarna for a thrilling vacation. Make uncountable memories with your family and loved ones in this beautiful beach destination in the South.
Frequently Asked Questions About Things To Do In Gokarna
Q. What are the best adventure activities to do in Gokarna?
A. Often tagged as an alternative for Goa in the present days, Gokarna is silently but quickly emerging as one of the hottest destinations amongst travelers. Attractive mainly the younger crowd and thrill seekers, Gokarna blankets an extensive number of hair raising activities that satiate the thirst for adventure amongst travelers. Following are the adventure activities that one can be a part of when in Gokarna: 
1. Parasailing
2 Jet Ski
3. Scuba Diving 
4. Surfing
5. Snorkelling
6. Beach Camping
7. Bumper Ride
8. Banana Boat Ride
Q. What are the best beaches in Gokarna?
A. Gokarna is nothing less than paradise on for those who are seeking to embrace that tranquility and serenity that beaches exhibit. Witnessing the surreal sunset, strolling around the white sandy beaches, losing oneself in the clear blue waters that are spread as far as the eye can see, and just hearing the silent sounds of waves is something that everyone deserves at least once in their lifetime. Here is a list of some of the best beaches in Gokarna that would make you fall in love with the peace.
1. Half-Moon Beach
2. Paradise Beach
3. Om Beach
4. Gokarna Beach
5. Kudle Beach
Q. Is Gokarna safe?
A. This flourishing and emerging destination in South India is actually one of the safest places to travel, especially for those who are traveling solo. One need not worry or have second thoughts about this destination when planning a perfect escape to spend some time with mother nature all alone. 
Q. How many days are enough for Gokarna?
A. One of the top destinations for those who are seeking to spend some quality time with their loved ones or with mother nature, Gokarna is a place for everyone. The number of days that one can spend here totally depends upon the traveler's needs and preferences. However, 3 to 4 days are enough to witness all the iconic attractions and experience the thrilling activities of Gokarna. 
Q. What is the best time to visit Gokarna
A. The best time to visit Gokarna is from October to March. From April to June, the summer months are hot and humid, and the evenings are a pleasant time for those romantic and soul-searching walks.
On the other hand, July to October receive heavy rainfall and make this temple town a sight to behold for the monsoon lovers. However, the winters from November to February are perfect for indulging in the various activities that this fisherman's town has to offer.
Temperature in Gokarna:
Summer – Maximum: 40°Celsius | Minimum: 22°Celsius
Winter – Maximum: 32°Celsius | Minimum: 10°Celsius
Q. Where is Gokarna Located?
A. Gokarna is a small temple town on the western coast of India in the Kumta taluk of Uttara Kannada district of the state of Karnataka.
Q. How To Reach Gokarna?
A. Gokarna is relatively easy to reach against what people think. It's connected by various major cities nearby via different modes of transport.
By Air: The nearest airport to Gokarna is the Vasco Da Gama Airport in Dabolim, Goa which is situated at a distance of 154 kilometers.
By Rail: The nearest railway station is the Gokarna Railway Station which is 9 kilometers away from the city center.
By Bus: One can easily catch direct buses to Gokarna from Goa, Mysore, Hyderabad, Bangalore, and Kochi.
Q. What major festivals are celebrated in Gokarna?
A. Mahashivratri in the month of February or March, and Kartika Mahotsava in November are celebrated with great fervour and the festivities are worth witnessing as a part of the list of some of the best things to do in Gokarna.
---
Looking To Book A Holiday Package?
Book memorable holidays on TravelTriangle with 650+ verified travel agents for 65+ domestic and international destinations.
---
p.box-links a {
display: inline-block;
margin-right: -2px;
font-size: 13px;
-webkit-box-sizing: content-box;
-moz-box-sizing: content-box;
box-sizing: content-box;
border: none;
color: rgb(0, 0, 0);
-o-text-overflow: clip;
text-overflow: clip;
background: #98eae3;
-webkit-transform: skewX(-20deg);
transform: skewX(-8deg);
text-decoration: none !important;
padding: .2em .6em .3em;
margin-top: 2px;
}
p.box-links a:hover {
background-color: #000000;
color: #ffffff;
}
People also read:
Best places to visit in Karnataka Places to visit in summer in Karnataka Best places to visit in Gokarna
Comments
comments