Madhya Pradesh Tourism
From Khajuraho monuments to Bandhavgarh tigers and everything in between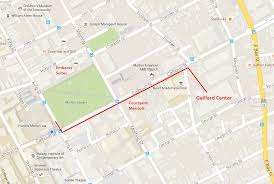 Quick Information
Best time to visit
Sep - Mar
Religious Tour
Nature
Adventure
About Madhya Pradesh Tourism
Madhya Pradesh tourism is highlighted by sprawling forests teeming with wildlife, exquisite temples symbolizing Indian culture, thriving cities with endless potential, and unpretentious folks with unique traditions. From Ratlam to Jabalpur and Gwalior to Bhopal, there's always something that catches the attention of traveller on an MP map. Between offbeat hill stations and popular pilgrimages, travellers have a plenty of options for a Madhya Pradesh tour plan.
Historical Places in Madhya Pradesh:
The elaborately carved monuments of Khajuraho shine a bright light on MP tourism. Listed in UNESCO World Heritage Sites, Khajuraho's medieval temples and stunning secular sculptures are the specimen of the finest temple architecture in India. Beyond Khajuraho, Mahoba and Eran are other major sites to take a glimpse into Madhya Pradesh's rich history. The city of Gwalior and Bundelkhand region are exceedingly well endowed with forts, temples, mosques, and more.
National Parks in Madhya Pradesh:
Tigers in Madhya Pradesh are the other big attraction, and the chances of spotting a Royal Bengal Tiger in its natural habitat are as good as anywhere else in India. The woodlands Kanha and Pench national parks are home to a wide diversity of flora and fauna. Bandhavgarh National Park is famous for jungle safaris, bird watching and exploring grasslands teeming with wild animals.
Famous hill stations in Madhya Pradesh:
Known as the queen of the Satpura ranges,  Pachmarhi is the only hill station in Madhya Pradesh, with Dhupgarh, Chauragarh, Duchess Fall, and Pandav Caves as its main attractions.
Other attractions in Madhya Pradesh:
One a Madhya Pradesh trip, travellers must visit places such as Ujjain, Jabalpur, Satna, Rewa, and Katni to learn about local lifestyle. Rajwada, Lal Bagh Palace, Chhatri Bagh, and Gandhi Hall are main attractions in Indore. One of the greenest cities in India, Bhopal is famous for lakes, State Museum, Van Vihar National Park, and Taj-ul-Masjid. Dhuandhar Falls near Bhedaghat remains a popular destination in MP to visit in the monsoon season.
Food in Madhya Pradesh:
One of the most surprising things about Madhya Pradesh is its strong culinary heritage. Food in MP is often overlooked by travellers. While the city of Indore is renowned for its street food appeal, the capital city of Bhopal offers a delicious range of Mughlai cuisine.
Madhya Pradesh Tourism Development Corporation is the official body that helps both domestic and international travellers visiting the state. Find more details about MP tourism Bhopal and Pachmarhi here.
From a traveller's perspective, Sanchi and Bhimbetka hold a great significance on a Madhya Pradesh map in India. The 2,300-year-old Great Stupa of Sanchi is the one of the holiest Buddhist shrines and the most ancient stone structure in India. The prehistoric paintings at the Rock Shelters of Bhimbetka offer travellers in MP a unique experience of life in the Stone Age.
Cities such as Indore, Bhopal, Jabalpur, and Gwalior enjoy a great connectivity by road and by air. Major tourist destinations in MP are easily accessible from these cities. For the culturally-minded travellers, shopping for Gond tribal art and indigenous textiles is a great opportunity. The best time to visit Madhya Pradesh remains October through March when the weather is ideal for sightseeing, wildlife safaris, and to attend a few festivals.
Cities in Madhya Pradesh
Popular Packages

Unlimited Choices. Trusted Agents. Best Prices. Happy Memories.

View All

Starting from:

₹ 6,499/-₹ 7,142/-

Upto 3 Stars

Flights

Meals

Sightseeing

Stay Included

Transfers

Starting from:

₹ 8,000/-₹ 8,791/-

Upto 3 Stars

Flights

Meals

Sightseeing

Stay Included

Transfers

Starting from:

₹ 8,299/-₹ 9,120/-

Upto 3 Stars

Flights

Meals

Sightseeing

Stay Included

Transfers

Starting from:

₹ 12,199/-₹ 13,406/-

Upto 3 Stars

Flights

Meals

Sightseeing

Stay Included

Transfers

Starting from:

₹ 18,000/-₹ 19,780/-

Upto 3 Stars

Flights

Meals

Sightseeing

Stay Included

Transfers

Starting from:

₹ 20,199/-₹ 22,197/-

Jabalpur
Khajuraho
Bandhavgarh

Upto 3 Stars

Flights

Meals

Sightseeing

Stay Included

Transfers

Starting from:

₹ 21,999/-₹ 24,175/-

Kanha National Park
Bandhavgarh
Jabalpur

Upto 3 Stars

Flights

Meals

Sightseeing

Stay Included

Transfers

Madhya Pradesh ( 6D & 5N )

Starting from:

₹ 22,400/-₹ 24,615/-

Pachmarhi
Kanha National Park
Jabalpur

Upto 3 Stars

Flights

Meals

Sightseeing

Stay Included

Transfers

Madhya Pradesh ( 8D & 7N )

Starting from:

₹ 30,199/-₹ 33,186/-

Bandhavgarh
Jabalpur
Orchha
Khajuraho

Upto 3 Stars

Flights

Meals

Sightseeing

Stay Included

Transfers

Madhya Pradesh ( 10D & 9N )

Starting from:

₹ 35,799/-₹ 39,340/-

Ujjain
Maheshwar
Indore
Khajuraho
Jabalpur
Pachmarhi

Upto 3 Stars

Flights

Meals

Sightseeing

Stay Included

Transfers

Starting from:

₹ 10,599/-₹ 11,563/-

Varanasi
Khajuraho
Agra
Orchha
Jaipur
Bikaner
Mandawa
Pushkar
New Delhi
Ranakpur
Jodhpur
Jaisalmer
Udaipur

Upto 4 Stars

Flights

Meals

Sightseeing

Transfers

Places To Visit In Madhya Pradesh

Let the experts guide you to the best of this mesmerizing destination

View All

Things To Do In Madhya Pradesh

Your list of the best things to do, compiled on the basis of actual traveler experiences

View All

Travel to Madhya Pradesh

Read about the best & quickest routes to save time & money, as suggested by our travelers

By Air

 

The state has five main airports with good connectivity. The Devi Ahilyabai Holkar Airport (IDR), located 8 km west of Indore, is the largest airport in Madhya Pradesh. It is served by direct flights from Bengaluru, Delhi, Mumbai, Ahmedabad, and Goa. Airlines such as Jet Airways and IndiGo offer regular flights to and from Indore Airport to various Indian cities. Additionally, Raja Bhoj International Airport (BHO) in Bhopal, Dumna Airport (JLR) in Jabalpur, Gwalior Airport (GWL), and Khajuraho Airport (HJR) also have scheduled flights to major cities in India. Due to its location, it's better to take a flight from Bangalore to Madhya Pradesh.

By Train

Most of the major trains including Rajdhani, Shatabdi, and Garib Rath expresses pass through MP due to its central location. The state has over 4,948-km long rail network, with Jabalpur serving as the headquarters for the West Central Railway Zone. The Central Railway and the Western Railway zones also cover parts of the state. The state has a total of 20 major railway junctions including stations at Ratlam, Indore, Bhopal, Jabalpur, Gwalior, and Khajuraho. Direct trains from Delhi, Mumbai, or Bangalore take about 12 hours to visit Madhya Pradesh.

By Road

 

The 99,043-km long road network of the state also has 20 national highways including NH-7, NH-12A, NH-25, NH-26, NH-27, NH-69, NH-3, NH-92, and NH-12. Both interstate and intrastate bus services cover the length and breadth of Madhya Pradesh. The major interstate bus terminals are at Bhopal, Indore, Gwalior and Jabalpur. The distance from Mumbai to Madhya Pradesh can be covered either by road or by train. The distances within the state's major cities are huge for example it may take an overnight journey by car to reach Bhopal from Gwalior and Ratlam from Jabalpur.
Our experts would love to create a package just for you!
Fill in your requirements here >
Fastest Growing Holiday Marketplace
Traveler Reviews
Read on to find out why our customers love us!
View All
Trip to Madhya Pradesh

tour was just ok..need lots of improvements..lack of information about places, hotels to be book.near visiting places ujjain trip

Trip to Madhya Pradesh

It's a memorable trip Safari, tree house stay, candle night dinner at tree house, the way people taking care of us,

Trip to Madhya Pradesh

We 6 family members traveled to M.P. We booked the tour through Travel Triangle. This was our 3rd tour through Travel Triangle. The tour was well planned and managed by Club 7 Vacations through their team leader Neha Madam. We traveled to Ujjain, Omkareshwar, Maheshwar, Mandu and Indore. The driver Mr. Pintu was courteous and soft spoken. The hotels at Ujjain- Park Palace, Omkareshwar- Narmada Resort MPTDC , Maheshwar - Narmada Retreat were excellent. We purchased the traditional Maheshwari sarees . Seen the temples and beautiful ghats built by Devi Ahilya Holkar. The hotel at Indore- Golden Retreat was good but the restaurant have bar hence not comfortable for family. The hotel at Mandu - Jahaj Mehel was good but the food was not satisfactory and there were 2 big dogs and honey bees hence due to fear we could not enjoy. The manager was also rude. If Club 7 vacations have provided MPTDC hotel at Mandu it would be a better choice as same was readily available being a lean season.

Trip to Madhya Pradesh

Chose Traveltriangle as an experiment. Website assigned a tour helper who was supposed to contact me but could not contact for reasons known to her. I would not name her. Two travel agencies came in with their offer. One Bandhav Journey started with mistakes and went on correcting them with new mistakes but was prompt in replies. After continuous erroneous quotes I dropped them. The second Travel Agency Club7 Vacations had Neha, who was extremely courteous and prompt in her responses and planned the entire trip excellently well. She took care of every thing and was approachable for all clarifications. She however apparently did not know the cab provider and the cab service was miserable right from the word 'Go'. The driver Mr Sami Ullah Mobile (+91 9300675280) Taxi no. MP04TA2766, was a compulsive lier. Did not report at the airport with the placard, had to be called on phone for picking us up. Few of the lies are: had pain in the abdomen so could not report at the terminal, as against a journey of approximately 925 km. in total he exhorted the travel agency of a reported 1000/- extra claiming the run in excess of contracted 1750 km. In between he told that the cab had to be repaired for defective tyres and rim and the clutch plates were not capable of taking us to Vijeshan temple at Salkanpur, Bhopal. Never reported in time and always had excuses not sustainable. He continuously was on phone risking the lives of the cab occupants and was also instructing his caucus over phone to quote absurd mileage to their cab owners. He cheated the cab owner, the tour operator and the customers alike. The tour was otherwise organised in very good manner by Neha of Club7 Vacations, who also could not be contacted over phone on the last day of the tour. Lok Ranjan

Trip to Uttar Pradesh

Hotel(Devine destination) room condition is poor...ACs not working, Dirty bed sheets Driver Mr. Nazim is decent, his guidance helped us to manage available time properly

Trip to Madhya Pradesh

Hi ! Every body !! This is Krishna rao from Hyderabad . Me & our family members ( 11 in number ) travelled Madhya Pradesh Through Travel triangle , in Feb 2nd half . Our tour started in Gwalior & ended in Jabalpur. Meanwhile we visited Jhansi , Ofchcha , Khajuraho & lastly Jabalpur . In all the places travel agents of TT are Club 7 Vacation from Jabalpur . We should appreciate their service during these 5days tour . They took very good care on arranging facilities in hotels ,cab ,driver etc . I can say the representative of Club 7 Vacation , named Neha helped us in so many angles . Thanks to Club 7 Vacation team & Travel Traingle .

Trip to Madhya Pradesh

A very well managed and coordinated tour. The Hotels were all excellent. The stay in Indore , though comfortable, could have been managed in a Hotel in the outskirts . The places suggested for visit were worth visiting. Thanks to Club 7 Vacations for the well organized trip. A memorable and satisfying trip. We enjoyed beyond our expectations and value for money spent. Thank you Club 7 Vacations. Looking forward to a tour to Jabalpur, Khajuraho...... next year.

Trip to Madhya Pradesh

Well organised tour give to us by club 7 vacations. Driver is perfect for travelling alongwith family and being local he helped us much by providing us details of places we are traveling.The hotel in ujjain (hotel ujjaini)is too good and the staff their make us feel like home.I would like to recommend club 7 vacations for m.p. tourism.Thanks club 7.

Trip to Uttar Pradesh

Carlo helped me plan my trip really well. They were accommodative in every aspect of service. Thank you team. The only improvement I recommend is the choice of hotels. They were really really poor in varanasi and Gaya. Rest all were smooth

Trip to Uttar Pradesh

1. The type hotel room which was told at the time of booking not given. Called several times the point of contact but they had not provided any solution. Then we had to switch the room by paying extra money. 2. The driver was not friendly at all. I had already told them senior citizens will went and good driver needed. But who cares. 3. The travel agent named Rambabu told me that he will call me by providing a solution. Nobody called still now. Horrible experience. Will think twice before booking from Travel Traingle. NA
Want best packages handpicked just for you?
Fill the form and get a callback from our holiday experts
FAQ's of Madhya Pradesh
Read on to find out why our customers love us!
The summers are extremely hot from March to June. Ideal weather to visit Madhya Pradesh is between October and early March. Monsoon is a good time to visit Pachmarhi and waterfalls.
Bandhavgarh National Park is home to Royal Bengal tigers. Kanha National Park, Panna National Park, and Pench National Park are also home to a variety of wild animals and bird species.
Poha and Bhutte ki Kees are popular street food in MP. Bhopal is especially known for its Mughlai cuisine. Malpua and Mawa Bati are also popular desserts in MP.
The state is famous for national parks, ancient monuments, religious sites, royal forts, tribal art, and street food.
Indore Airport in the busiest one in Madhya Pradesh. It is well connected by regular flights from Delhi, Mumbai and other Indian cities. Bhopal, Jabalpur, and Gwalior are also served by domestic flights.
1
Personalise This Package
Make changes as per your travel plan & submit the request.
2
Get Multiple Quotes
Connect with top 3 agents, compare quotes & customize further.
3
Book The Best Deal
Pay in easy installments & get ready to enjoy your holiday.
Corporate Office:
Holiday Triangle Travel Private Limited
Address: Plot No - 29 , 3rd & 4th Floor,
Dynamic House, Maruti Industrial Complex, Sector 18,
Gurugram -122015,Haryana
Landline: 1800 123 5555
All rights reserved © 2019