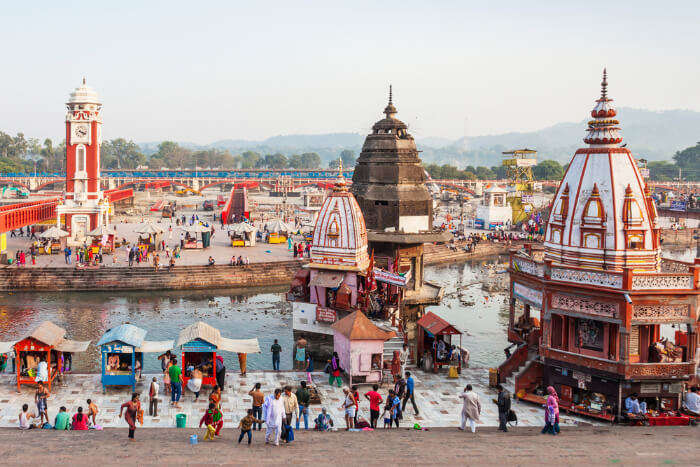 No spiritual journey is considered complete without a trip to Haridwar in the North India. The land of legends and tales located in the foothills of the Himalayas and cleansed by the holy Ganga is considered as the holiest place to wash the sins. Only after exploring more about the best places to visit in Haridwar, you would know that there's a lot to do in Haridwar apart taking a dip in the pious Har Ki Pauri and visiting temples.
Seek spiritual connect, and indulge in the exciting nature around, Haridwar looks like a perfect vacay option.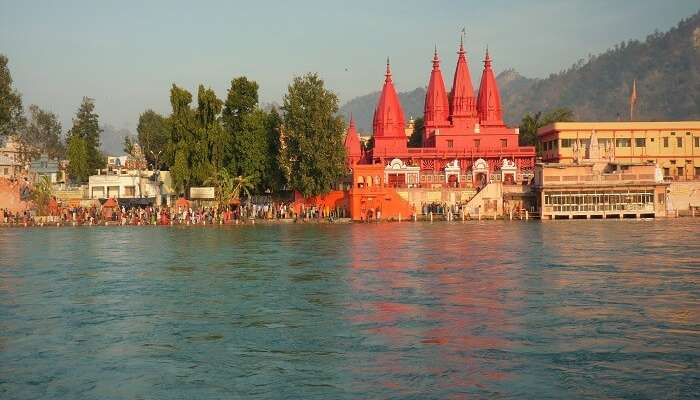 Bask in the quietude of the vivid nature around or plan some adventure activities in Rishikesh. As you plan a Haridwar darshan, you will have the answer to most of your fears and uncertainties. Not too far from Haridwar lies Rishikesh, the ultimate sojourn for those looking for some adrenaline rush. One can also plan a camping in Rishikesh, there's a multitude of places to visit in Haridwar and Rishikesh and as many activities that can account for a fruitful holiday. Mark them and strike them off one by one from your bucket list.
Haridwar – A spiritual sojourn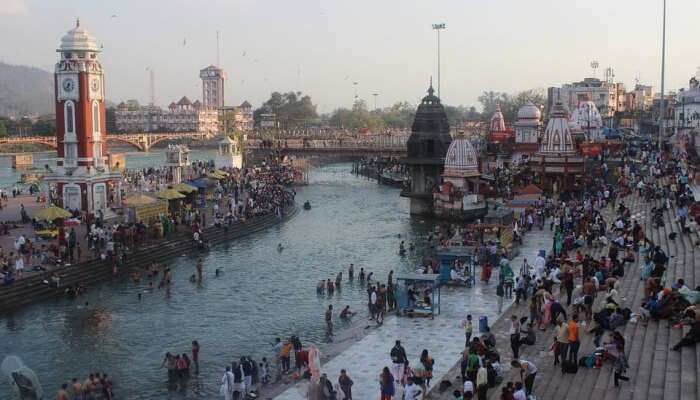 Sit by the ghats in Haridwar and soak the good vibes in the atmosphere around you. This place, once envisioned by the legends as the comforting retreat, holds the confidence of millions of spiritual seekers from across the globe. The ancient city of Haridwar is primarily known for the temples and ghats dating back to the prehistoric times. Temples and ashrams in Haridwar see thousands of devotees around the year.
The famous aarti organized every evening at Har Ki Pauri by the Ganga river is a mesmerizing experience that must not be missed by anyone. Melas and festivities can be observed in Haridwar when the tradition and culture of India are on display!
Top religious site making best places to visit in Haridwar, Uttarakhand
While you're in Haridwar make sure to not miss out on these places and enjoy the spiritual vibe of the city.
1. Har Ki Pauri – For a holy dip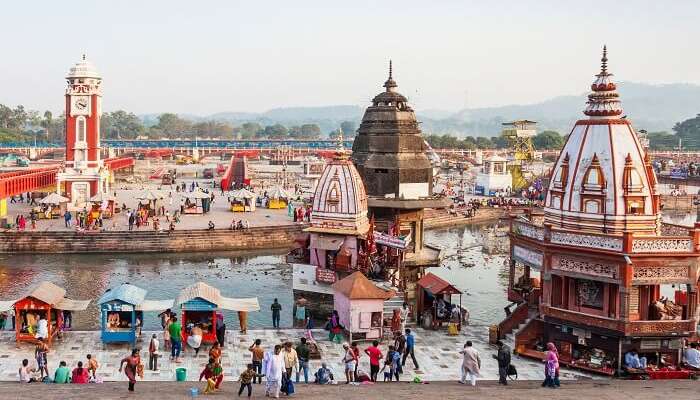 There are a number places and exciting options that account for a wonderful holiday in Haridwar. But Har Ki Pauri is one place that is rated much above the other attractions that can be visited when you are in the land of legends. The early morning dip in the river Ganga, especially during the holy months of Shravan, is truly an enchanting spectacle. It is this place the majestic river Ganga finally exists the mountains and enters the plains.
Kumbh and Ardh Kumbh Mela are the major fairs organized in Har Ki Pauri. Ganga Aarti, organized every morning and evening, is a must – attend.
Distance from Haridwar Railway Station: 1.8 km
Must Read: 10 Tourist Places Near Haridwar That Will Leave You Enchanted Forever!
---
Uttarakhand Holiday Packages On TravelTriangle
Witness the beauty of Uttarakhand and indulge in spiritual pilgrimages, adventure sports, and treks. Visit Nainital, Rishikesh, Haridwar, Auli, Jim Corbett, and more. Get best holiday deals on TravelTriangle.
---
2. Mansa Devi Temple – Temple With A View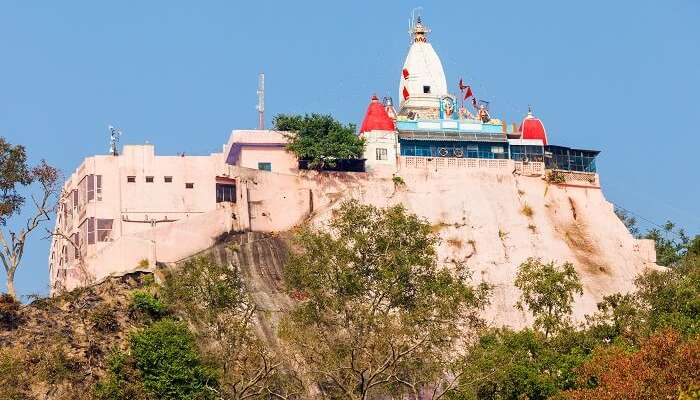 Mansa Devi Temple is the holy place for Hindu devotees on a Haridwar Darshan trip. Named after Mansa Devi who is believed to be the form of Shakti that emerged from Rishi Kashyap. The temple along with Chandi Devi Temple and Maya Devi completes the trio of popular Siddhpeeth in Haridwar. Sitting atop the Bilwa Parvat, the Mansa Devi Temple offers the perfect view of the Haridwar city.
Distance from Haridwar Railway Station: 3 km
Suggested Read: 10 Tourist Places Near Haridwar That Will Leave You Enchanted Forever In 2019!
3. Chandi Devi Temple – Another Picturesque Temple In Haridwar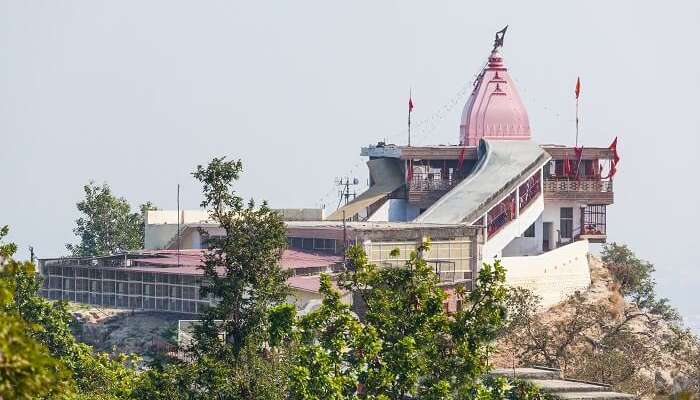 Dedicated to Hindu Goddess Chandi Devi, the temple is a scenic treat for the nature lovers as well as religious buffs looking for best places to visit in Haridwar. Perched on a hilltop, Chandi Devi temple offers a 360-degree view of Haridwar from the temple complex. The temple is easily accessible from the government bus stop and the railway station.
Distance from Haridwar Railway Station: 4 km
Suggested Read: Street Food In Haridwar: 10 Famous Delicacies That Will Surely Titillate Your Taste Buds!
4. Anandamayi Ashram – That spiritual connect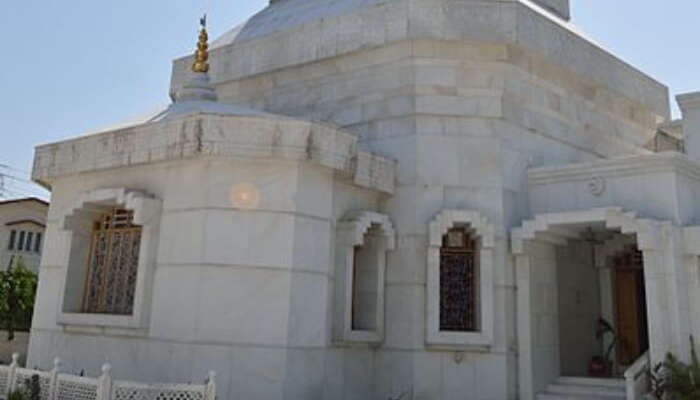 Dedicated to Ma Anandamayi, an eminent spiritual personality, the ashram is one of the best places to visit in Haridwar. The spiritual sojourn is located at a walking distance from the Ghats and can be easily approached from the railway station as well. There is a lot of buildings in the ashram complex Gayatri Yajnashala, Ati Rudra Yajnashala, Rudraksha Tree, and Sankaracharya Hall is some of the prominent buildings in the ashram premises.
People from different parts of the country come to visit the ashram and must be on the Haridwar tourist places list.
Distance from Haridwar Railway Station: 3 km
5. Shanti Kunj – Because Art Of Living Comes Before Everything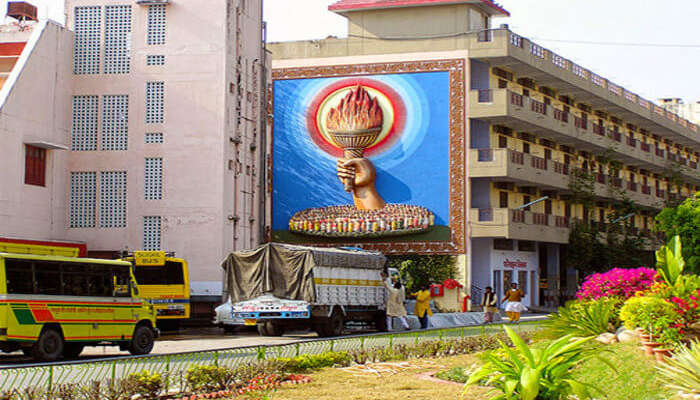 Haridwar darshan is all finding a peaceful corner and making a divine connection with the Almighty. Seek all the peace and solace at the Shanti Kunj, one of the best places to visit in Haridwar. The ashram is the perfect place that offers teachings about values in life. Programs conducted in the ashram teaching the art of living is one of the prime attractions there. Not just Hindus but people from different religions visit the ashram to learn about the different truth of life.
Distance from Haridwar Railway Station: 7.9 km
Suggested Read: 8 Engaging & Thrilling Things To Do In Haridwar
Other tourist hotspots making best places to visit in Haridwar
6. Gau Ghat – For all your near and dear ones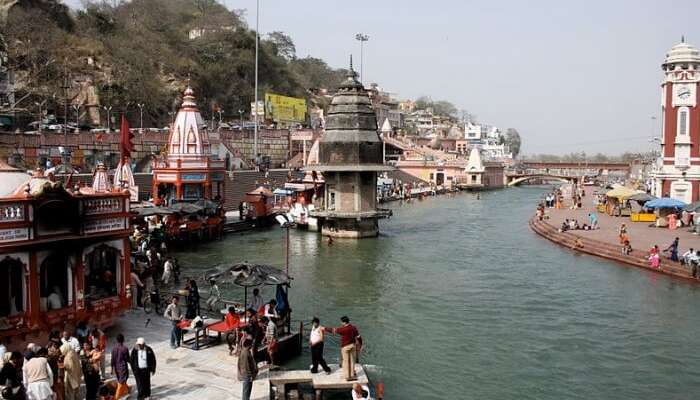 Mostly visited by people who seek safety and well being of their near and dear ones, Gau Ghat makes for a popular destination on your Haridwar sightseeing trip. The ghat is the perfect place to seek divine intervention sitting by the banks of the Ganga river. Located in the vicinity of Subhash Ghat, Gau Ghat is also known as the place where ashes of Mahatma Gandhi, Jawaharlal Nehru, and Indira Gandhi were immersed.
Distance from Haridwar Railway Station: 1.6 km
7. Vishnu Ghat – Carrying the legacy of Lord Vishnu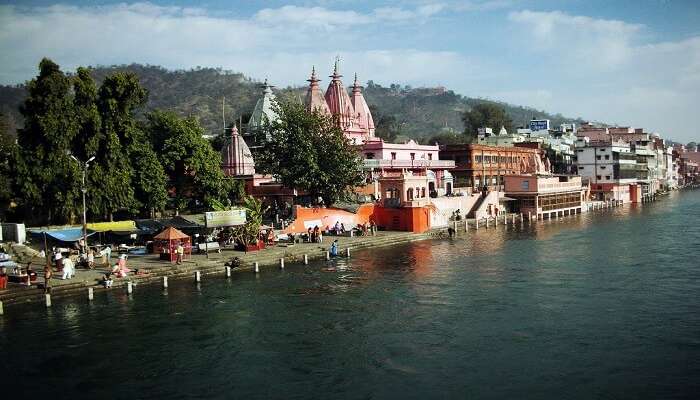 Named after the famous Hindu God Lord Vishnu, the Ghat is located at a walking distance from the bypass road and Haridwar Railway Station. Vishnu Ghat is one of the most serene and quiet sojourns that must be visited. Vishnu Ghat is known for its cleanliness and is comparatively lesser crowded as compared to the other ghats in Haridwar. With ample of stay options and eateries around, planning a stay around shouldn't be much of a concern.
Distance from Haridwar Railway Station: 1.1 km
8. Neel Dhara Pakshi Vihar – For all the birders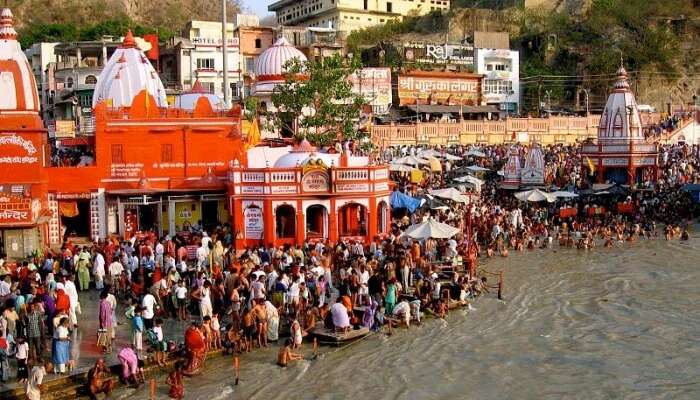 A perfect place to enjoy a day out with family and friends, Neel Dhara Pakshi Vihar is known for spotting of migratory birds, especially in winter months. Located close to the Chandi Devi Temple, the nature park makes a perfect outing for the birders. Apart from bird watching, travelers indulge in other activities here as well. You can actually go trekking and marvel at the stunning Shivalik Himalayas that loom large over the park region. Siberian Crane is a migratory bird often spotted inside the park region. Watch out for them!
Distance from Haridwar Railway Station: 3.5 km
Reviews
9. Rajaji Tiger Reserve – The best of nature's biodiversity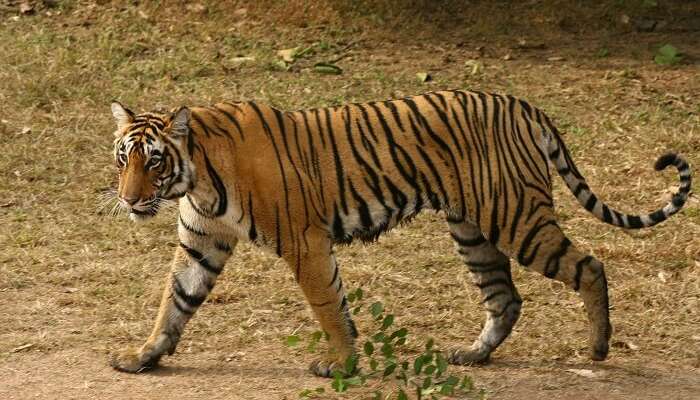 Rajaji National Park is a major tourist attraction in Haridwar. Encompassing of 3 major districts of Uttarakhand – Haridwar, Dehradun, and Pauri Garhwal, this wildlife reserve is an absolute treat for the wildlife enthusiasts. Famed as the second tiger reserve of Uttarakhand, Rajaji National Park comprises of Rajaji, Motichur, and Chilla Wildlife Sanctuaries.
A part of Dehradun, Shivalik, and Lansdowne form the 1000 sq. km protected region famed for its wide variety of flora and fauna. Reserved jeeps are the primary transport option inside the park. The maximum seating capacity per vehicle is 6 pax. Chilla, Motichur, and Ranipur Tourism Zones are the most frequented by tourists around the year, of which Chilla Tourism Zone is the most popular.
Timings: 7 am – 9 am & 3 pm – 5 pm
Charges: Park entry fees – INR 150 (Indian), INR 600 (foreigner)
Gypsy charges: INR 2500 per person onwards, INR 3100 per person onwards.
Distance from Haridwar Railway Station: 36.2 km
Reviews | Find more details related to booking here
* Please note that gypsy charges may vary in different zones. Guide fees has to be paid extra
Suggested Read: 15 Things To Do In Dehradun For An Adventurous Yet Relaxing Vacation!
10. Swami Vivekanand Park – A peaceful sojourn in the heart of the city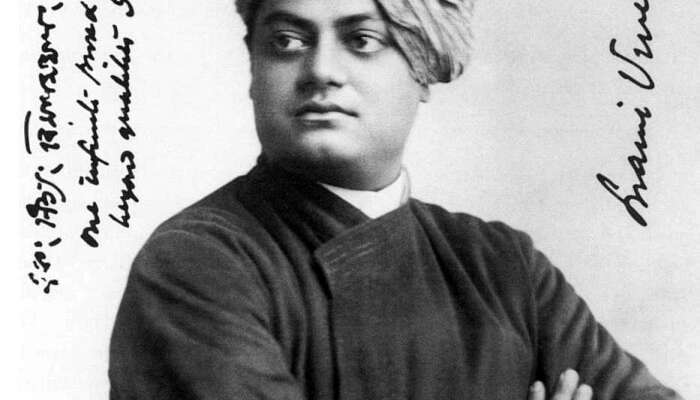 One of the most enchanting places to visit in Haridwar at night, the Swami Vivekananda Park is a wonderful place to be. The park can be identified from a distance after as you see the majestic statue of Lord Shiva peeping from the middle of the park. The well-maintained park can be visited to spend some peaceful moments. This statue can be spotted from Har Ki Pauri and one must not be too worried about figuring out its location.
Distance from Haridwar Railway Station: 2.9 km
Some of the popular attractions near Haridwar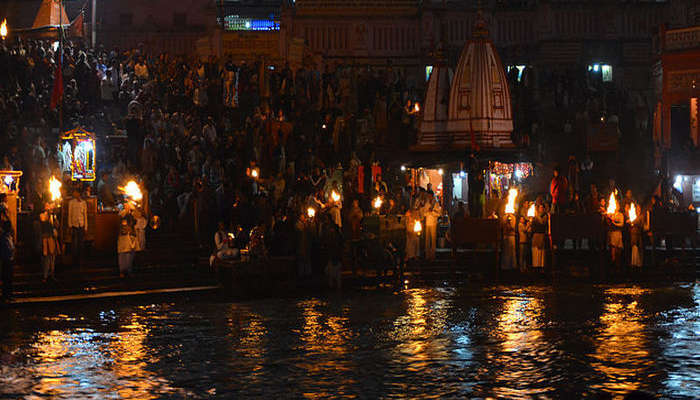 Rishikesh is an adventurer's paradise. The place located just 40 minutes drive from Haridwar must be given a try when you are planning to the pious land. Rishikesh is known for its exciting locations located on the banks of river Ganga. Camping and adventure sports are the major attractions for travelers planning a trip to Haridwar and Rishikesh.
In addition to a multitude of activities, there are quite a places that must be on your itinerary while visiting Rishikesh. Lakshman Jhoola, Neelkanth Mahadev Temple, The Beatles Ashram, Swarg Ashram, Shivpuri, and Narendra Nagar are some of the must visit place in Rishikesh.
Suggested Read: River Rafting In Rishikesh: The Ultimate Guide For Riding The Rapids
Doesn't really matter whether you are a sinner of a traveler, Haridwar has a lot to keep you engrossed and make your holidays a memorable one. You never know how many answers to your unsolved queries this place holds!
Further Read: 15 Best Places To Visit In North India In December For A Perfect End To The Year!
Frequently Asked Questions About Best Places To Visit In Haridwar
Q. What are the famous things you must eat in Haridwar?
A. Parathas, Chole Bhature, Lassi and other popular north Indian food are easily available in the restaurants and eateries close to the railway station. Please be informed that none of the restaurants in Haridwar serve non-vegetarian food or alcohol.
Q. What are some of the offbeat places in Haridwar?
A. Bharat Mata Mandir, Vaishno Devi Temple, Udan Khatola, Sapt Rishi Ashram, and Ganga Temple are some of the offbeat places to visit in Haridwar.
Q. How can one reach Haridwar from Delhi?
A. Haridwar can be easily reached from New Delhi by road. The road journey from Delhi to Haridwar takes up to 6 hours. Haridwar Railway Station is the nearest railhead well connected with major cities across India. Jolly Grant Airport in Dehradun is the nearest airport located in Haridwar.
Q. Why is Haridwar famous?
A. Haridwar is famous for its serene mountains, stunning rivers, and stunning temples. This city is also known as the land of Hindu pilgrimage sites.
Q. What can we do in Haridwar?
A. There are innumerable things to do in Haridwar and below is the list of the most enticing ones!
1. Practice yoga
2. Try ayurvedic treatment
3. Meditate amidst nature
4. Opt for wildlife safari
Q. What is the best time to visit Haridwar?
A. The best time to visit Haridwar is in February, March, August, and October. The weather in these months in Hardiwar is quite pleasant and perfect for your vacation.
Q. What is famous in Haridwar for shopping?
A. There are a lot of things that you can buy in Haridwar like diyas, bangles, sandalwood paste, vermilion saris, idols, lamps, and handicrafts.
Q. Is Haridwar safe to visit?
A. Haridwar attracts a lot of solo travelers as well as families and it is a completely safe city.
Comments
comments