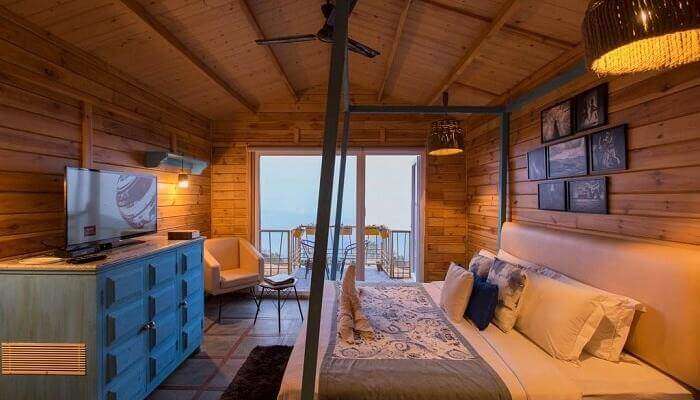 Cherrapunji is one of the most popular places to visit in India and has been the centre of attraction amongst the travelers. It is known for a heavy rainfall and picturesque waterfalls. Staying there would be one of the most beautiful experiences of your life. There are many homestays in Cherrapunji that will compel you to stay there forever. So, next time when you plan a trip to Cherrapunji, consider the homestays for an extraordinary experience.
13 Best HomeStays In Cherrapunji
Here's the list of best homestays in Cherrapunji to stay, relax and enjoy your vacations without the hassle: Take a look!
1. San-Nael-La

San-Nael-La is the best homestay in Cherrapunji if you are about to arrange any event. It organizes fun and unforgettable events, whichever they may be, that you need. It's really a fantastic place where they try to make your stay as special as you. It is very popular in restaurants. Services & Amenities include: Smart led tv in all rooms, tea/coffee maker, free wi-fi service, king size bed / queen size bed / separate triple bed / extra bed, wardrobe and dressing glass in each room, CCTV surveillance for your security, complimentary breakfast, shower, laundry service, angling, playing on your own, guitar, keyboard & karaoke, mini-park for children, free parking, in-house restaurant, 24×7 reception, travel assistance, conference hall cum dining hall, running hot & cold water, and local guide.
Location: Cherrapunji
Pricing: 1862 INR per night
Rating: 4.6/5
Must Read: 14 Resorts In Cherrapunji That Let You Lose Yourself In Tranquility
2. Cherrapunjee Sunrise Guesthouse

Cherrapunjee Sunrise Guesthouse is located in the center of Cherrapunjee (Sohra), near an ecological park, the fall of seven sisters and the Mawsmai cave. Cherrapunjee Sunrise Guest is truly a home away from home, where you can feel comfortable and peaceful atmosphere. The resort also provides taxi services, pick up from Guwahati airport and visit Meghalaya. They also provide extra beds at an additional cost. Those include special service with four rooms, two double rooms and two double rooms with bathrooms with hot fountain stoves. Thanks to a team with experience in the hotel industry, it is second to none and they are able to offer better services within the budget.
Location: Cherrapunji
Pricing: 1791 INR per night
Rating: 4.7/5
Suggested Read: 18 Places To Visit In Cherrapunji To Explore Its Natural Beauty And Unique Culture
3. Weskin House

Weskin House is located in Cherrapunji. Free private parking is available at the family stay. Incredibly and cheap homestay in Cherrapunji for a very high standard homestay. Friendly, welcoming and helpful staff. The place looks brand new, everything works and it's very close to the sumo/taxi stand to get there and away. It's quiet so you got a good comfortable night's sleep. The place is cozy and clean. The washroom has hot water and the rooms are comfortable. The caretaker is great and he can arrange great tasty aloo parathas. Special Service includes Home-cooked Khasi meals.
Location: Cherrapunji
Pricing: 3000 INR per night
Rating: 4.5/5
Suggested Read: 7 Wondrous Cherrapunji Waterfalls: Sheer Beauty Cascading Down From Great Heights
4. Nisibon Nongrum Homestay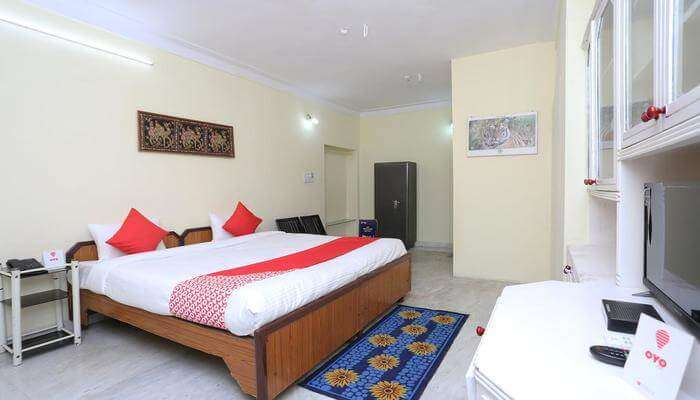 Nisibon Nongrum Homestay is so comfy and homelike that people review it as a Home away from Home. It has a fully available kitchen. You simply need to book it before using it. It helps them arrange ingredients accordingly. As for vegetarians or a nonvegetarian and crockery and other things will be provided likewise. Services: It has a small lawn and good enough for walking
2 bedrooms, 2 bathrooms Airbnb House in Cherrapunjee, Meghalaya, India. Max Occupancy of 4 persons. Minimum nightly stay 1 night. Amenities include: Bedding/linens, Breakfast, Kitchen, Parking, TV.
Location: Cherrapunji
Pricing: 1218 INR per night
Rating: 4.6/5
Suggested Read: Caves in Cherrapunji: Crawl Through The Longest Mystical Caves In India
5. Polo Orchid Resort

The most famous and the delight homestay in Cherrapunji, Polo Orchid Resort, is a rural resort located in a quiet area with lush green hills and breathtaking views. Irresistible visits to Cherrapunji have been found in their resort. Visit the Mawsmai Waterfall, Arwai Cave, Nongsithiang Waterfall, and Thangkarang Park while staying at their luxury resort. Cherrapunji is a beautiful valley surrounded by misty mountains and eternal waterfalls. The extraordinary elegance of this "cloudy earth" makes it a beautiful place to vacation in Meghalaya.
Location: Cherrapunji
Pricing: 9000 INR per night
Rating: 4.7/5
Suggested Read: 11 Reasons To Visit Cherrapunji In 2022 That Make It A Heaven On Earth
6. Cliffside Homestay

It's a new era to find innovative ways for travelers. Cliffside Homestay is a very comfortable cascade homestay in Cherrapunjee. It is maintained in a neat and clean manner. For a family stay, you can always prefer Cliffside Homestay. Its located in the main area of Cherapunjee and its core purpose is to make you ease to do Cherrapunji sightseeing around. Guest access: guests will have access to the room they booked and the terrace of the building. Very neat, clean and comfortable stay. Better for a family stay. Homely and safe atmosphere. Most of these places offer breathtaking adventures. Guests help us find new and better places for communities of all time.
Location: Cherrapunji
Pricing: 1791 INR per night
Rating: 4.5/5
Suggested Read: The Ultimate List of Adventure Holidays In India For Summer 2022
---
Planning your holiday but confused about where to go? These travel stories help you find your best trip ever!
---
7. Xenon@CampingCo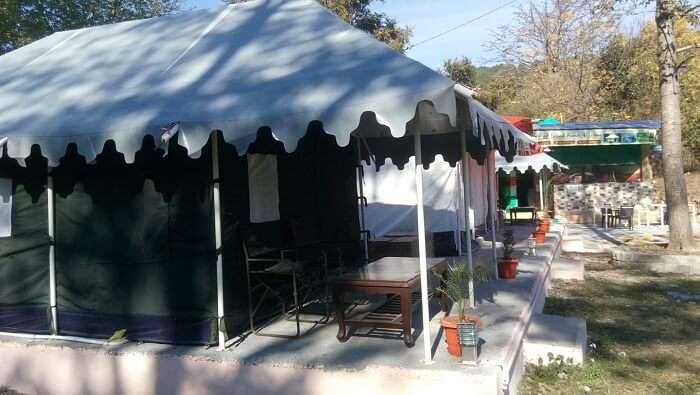 Book a land car at Camping Co., starting from Guwahati, and camping in wonderful places in northeastern India and in Bhutan in tents on the roof. They also offer complete camping equipment. Vehicles can be sent to Kaziranga, Gangtok, Bagdogra, Tawang with appropriate transfer fees. You can camp in their campsites recommended by the owner, which provides basic and security services. Cars are more suitable for outdoor adventures. Rooftop tents allow almost anywhere, and additional luggage space allows you to carry all the luggage and equipment you need. The configuration is simpler and more efficient than most camping systems, where the objectives are predefined and mobility is often not available. This adventurous way of exploring and camping offers the best natural beauty in the world and unparalleled comfort during your stay.
Location: Cherrapunji
Pricing: 2200 INR per night
Rating: 4.6/5
Suggested Read: 30 Places To Visit In India In April 2022: Beat The Heat This Summer Like A Pro!
8. Bynardi Inn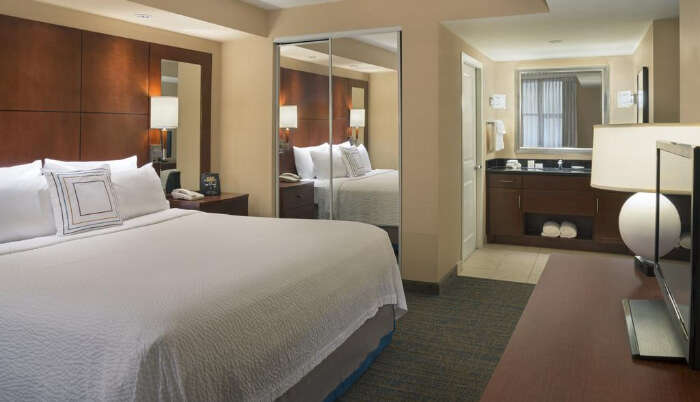 BYNARDI INN is a new structure for travelers and tourists, offering a comfortable stay with basic services. BYNARDI INN is located in Seven Sisters Falls View, from which it enjoys the view from the property. A natural background is a place where you can shoot a stream and be close to nature. they have the vehicle that will not let you require anything else apart from calling it your way. Make sure that you treat it as your own to ensure quality maintenance for their upcoming guests. Services and Amenities: Essentials, Shampoo, TV, Breakfast, Private entrance, Lock-on bedroom door, Free parking on premises. The positions of the partners at the homestay, are safe and are managed by local residents who want to host tourists and share culture with them.
Location: Cherrapunji
Pricing: 3200 INR per night
Rating: 4.5/5
Suggested Read: 25 Amazing Wildlife Sanctuaries In India For Adventurous Safaris And Encounters With The Wild
9. Greenland Homestay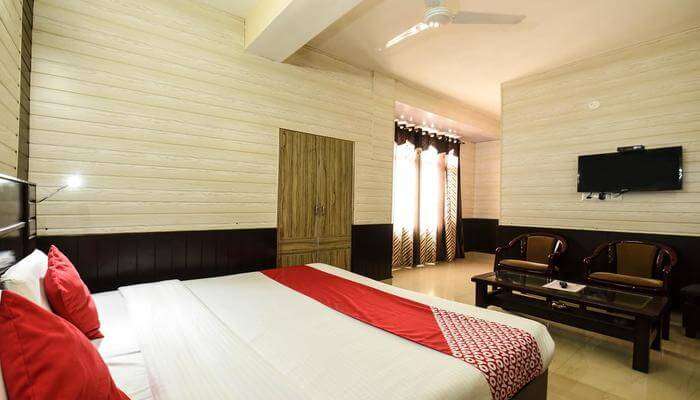 Located just below the Tyrna Trek parking lot, this family offers beautiful views and absolute silence inspired by nature. See and discover the hospitality of their community, which is not disturbed by technology, sound signals, trumpets, and foreign invasions. Watching is quite common in the moonlight. Swing with natural melodies, perch with birds, alarm clock for morning chickens. To live life to the fullest, you don't have to be a king in good times, but be gentle when it is sunny. It takes around 3 hours to start the Nongriat journey and reach the bottom. Growing up in a very local community, you can ask questions about the forest and the surrounding area, routes to overcome, etc. Services: Breakfast, Lock-on, bedroom door, Laptop-friendly workspace, Private living room, Private entrance.
Location: Cherrapunji
Pricing: 716 INR per night
Rating: 4.3/5
Suggested Read: Tourists Will Now Need An Inner Line Permit To Visit Meghalaya
10. Meghalaya Nongriat Challey Guest House

The most simple and very basic type of homestay with an ordinary services. It is in the city of Nongriat, which is one of the most beautiful places in Meghalaya. Tips: It is very close to the Banyan Life Banyan Bridge. To reach the guest house, cross the main bridge and only a few steps. Rooms allotted to guests have in common sitting/dining area. Upon request, they can cook in small quantities. Their local teachers will be happy to cook for you at a certain price and also study with pleasure if you mean something specific. They do all the cleaning. If you want to make coffee at any time, let them know and they will do it for you.
Location: Cherrapunji
Pricing: 816 INR per night
Rating: 4.7/5
Suggested Read: Shaibal's Tour Of Meghalaya With Kids Became An Unexpectedly Adventurous Journey
11. Hesed House

The Hesed house is built on two large stairs on the edge of a cliff and can be accessed with local stones. they keep most of the stones exposed at home, leaning in the living room downstairs. The floor and ceiling are made of two types of pine. Upstairs are the side bedrooms as soon as they are available for the main connection, followed by a large seating area with a fireplace. Adjacent to this area there is also the door of a small study room and library next to the first bedroom. The seating area falls into a loggia with glass windows on all sides, which act as a breakfast room/bar. On one side, they have a small kitchen with a brick oven and a modern kitchen table. On one side, iron and wood staircases have been erected in the bedroom on the middle floor, so a few steps from the living room for an additional cost.
Location: Cherrapunji
Pricing: 5000 INR per night
Rating: 4.5/5
Suggested Read: 16 Scenic Waterfalls in Meghalaya That'll Leave Your Mesmerized
12. Pateng Homestay

The comfortable and convenient stay near the Church of God in the Khliehshnong region in Cherrapunjee. This accommodation is ideal for those looking for a reasonable alternative to staying in a hotel. Here they offer services like a guard to help you during your stay and secure parking. Services: The rooms offer a quiet and welcoming atmosphere and facilities such as private bathrooms with geysers and DTH TVs for entertainment. By visiting Cherrapunjee, you decide to stay home for a trouble-free period.
Amenities: Barbeque, Caretaker, Luggage Storage, Electrical Sockets, Doctor on Call, Tours and Treks, Bonfire (Paid), Bike Rental, Electrical Adapters, Electrical Chargers, TV. All seating areas, balconies, and corridors are available to guests. Fire extinguisher, Breakfast, Wifi, Indoor fireplace, Heating, Hangers, Laptop-friendly workspace.
Location: Cherrapunji
Pricing: 2500 INR per night
Rating: 4.8/5
Suggested Read: Breaking Records: World's Longest Sandstone Cave Just Got Discovered In Meghalaya!
13. Five Pearls Homestay

Suitable for families and all those who go on vacation to Cherrapunji. You can walk and enjoy the location. The rooms are well maintained and equipped with comfortable beds where you can sleep well after exploring the tourist places during the day. The rest rooms are clean and have been equipped with modern amenities. There are many services such as 24/7 check-in, caretaker, parking and many more.
Location: Cherrapunji
Pricing: 3000 INR per night
Rating: 4.3/5
Further Read: 7 Places With Highest Rainfall In India To Be Explored In This Lifetime
Enjoy the beauty of the high-altitude town of Cherrapunji on your next holiday in Meghalaya. Don't forget to check out the above-mentioned homestays when looking for some relaxing stay options.
Disclaimer: TravelTriangle claims no credit for images featured on our blog site unless otherwise noted. All visual content is copyrighted to its respectful owners. We try to link back to original sources whenever possible. If you own the rights to any of the images, and do not wish them to appear on TravelTriangle, please contact us and they will be promptly removed. We believe in providing proper attribution to the original author, artist or photographer.
Frequently Asked Questions About Homestays In Cherrapunji
What is Cherrapunji famous?
It is famous for the Umbrella. Unusual but true. Umbrella is a human's best friend in Cherrapunji, Meghalaya.
Which is the best month to visit Cherrapunji?
Cherrapunji gets heavy rainfall throughout the year. So, the best time to visit Cherrapunji is between October and May.
Are Cherrapunji and Mawsynram the same?
No. Mawsynram and Cherrapunji are located 16 kilometres from each other.
Which is the best homestay in Cherrapunji?
Cliffside Homestay and greenland homestay are some of the best homestays in Cherrapunji.
Which is a romantic place for staying in Cherrapunji?
Hesed House is a good choice for anyone looking for a romantic place to stay in Cherrapunji.
What is the budget homestay in Cherrapunji?
Cherrapunji Sunrise Guesthouse and Meghalaya Nongriat Challey GuestHouse are some of the best budget homestays to look for when in Cherrapunji.
How many days' trip would Cherrapunji require?
To explore most of the places in Cherrapunji, approximately 3 to 4 days trip would be required.
---