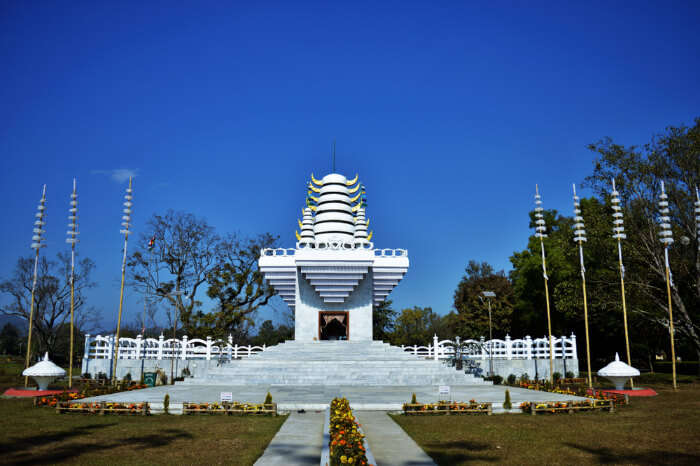 Manipur, the pride of Northeast India, is ever-blooming as a tourist destination. But people spend a few days here, before they make their way forward to other regions. Truth is, to feel the essence of a place you must spend plenty of time, interacting with locals and losing yourself amidst the unperturbed nature. There are many places to visit in Manipur which are bestowed with nature's bounty, friendly dwellers and there are a myriad of options when it comes to sightseeing and activities.
12 Mesmerizing Places To Visit In Manipur
So, we've picked the best of them to present before you! Let's go forth with the list, as you'll learn about important tourist information about each place, including attractions and location.
Senapati: For a cultural insight
Andro: Flaunting the local artistry in all its glory
Imphal: A well sought-after destination of the state
Khongjom: Remembering the brave legends
Ukhrul: Where tranquility prevails
Chandel: Blessed with nature's mystique
Thoubal: Trekkers' paradise
Tamenglong: The Land of Hornbill
Churachandpur: A developed yet simple town
Kakching : Celebrating each day
Dzukou Valley: Made of dreams
Leimaram Waterfalls: Pictursque Trio Waterfalls
1. Senapati – For A Cultural Insight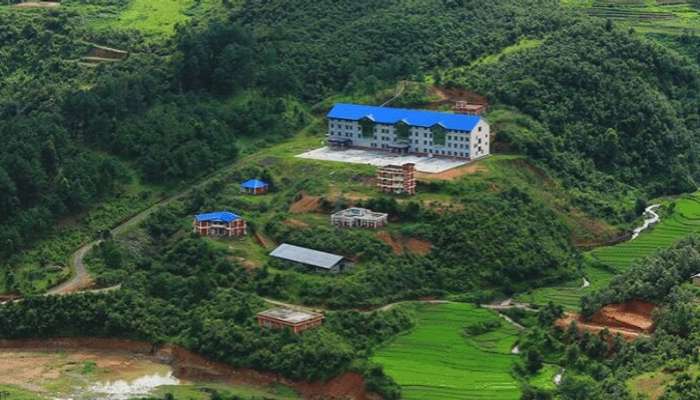 Blessed with nature's bounty, Senapati is a simple yet intriguing hideout in Manipur. Almost 80 percent of the area here is covered in verdant forests, and the rest of it is inhabited by villagers. The hamlet makes for an ideal escape for someone longing for a cultural insight to Manipur. You could be spending the day exploring the woodland and in the evening spend time with locals, who knows may as well cook something special for you.
Attractions: Purul, Mao, Dzukou Valley, Yangkhullen, Makhel Cave, Sadu Chiru Waterfalls and Maram Khullen
Must Read: Seven Sisters Of India – An Introductory Guide For A Memorable North-East Tour In 2018!
---
Sikkim-Gangtok-Darjeeling Holiday Packages On TravelTriangle
Visit Sikkim and explore Yumthang valley, Tsomgo Lake, Gangtok, Nathula Pass, and Pelling. Experience peace and tranquility while exploring Buddhist monasteries, snow-capped mountains, and wildlife sanctuaries. Book packages inclusive of airport transfers, cab, resort, sightseeing, and meals.
---
2. Andro – Flaunting The Local Artistry In All Its Glory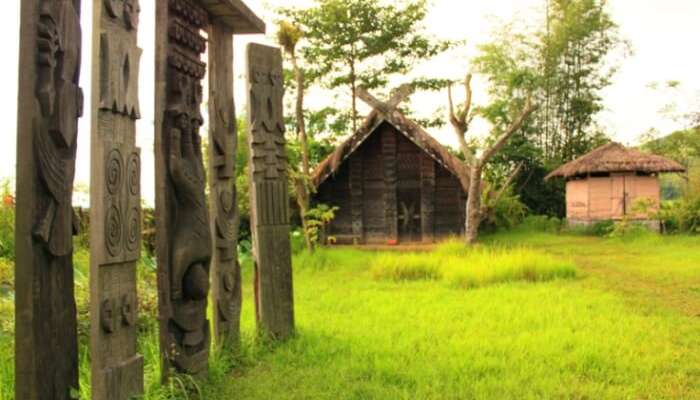 Located in close proximity with Imphal, Andro is a small village which indeed is one of the most stunning places to visit in Manipur. The pottery craftsmanship of this place is something which has always caught the attention of the visitors. In fact not just the artistry, you also get to take a peek at the history of it, when you're in Andro Gramshang. If you're a keen traveler, you'd love getting your hands on pottery too. The museum displays a variety of traditional pots, such as Walom, Pudond Makhong, Yukhum and Ngangkha.
Attractions: Andro Shantheil Natural Park, Andro Gramshang, Selloi Langmai Ecological Park, Gwarok Mahadeva Yairipok and Kaina Temple
Must Read: Tawang Travel In 2019: This Family Trip Will Tell You All You Need To Know
3. Imphal – A Well Sought-After Destination Of The State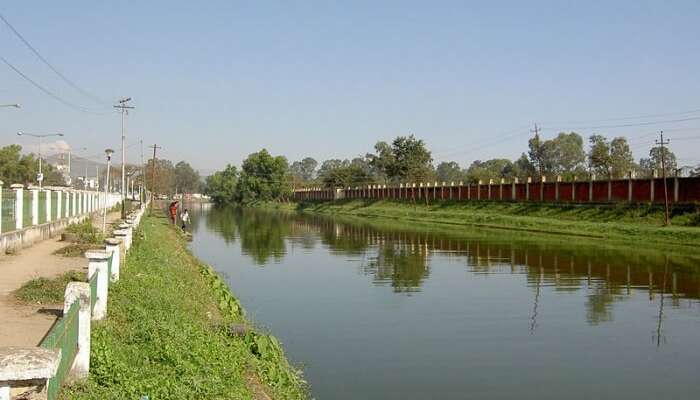 When it comes to tourist places to visit in Manipur, we know Imphal is obvious. This in fact is one of the most famous places to visit in Northeast India. Imphal is located in the heart of Manipur, flaunting the beauty of hilltops and foothills in all their glory. Head to the valleys and behold the panoramic views of the surrounding, including important landmarks like Manipur State Museum, Palace of Kangle and Polo Ground. The place is bejeweled with glittering lakes and waterfalls you'll stumble across as you take a tour.
Attractions: Loktak Lake, Kangla Fort, Red Hill Lokpaching, Manipur State Museum, Sirohi National Park, Keibul Lamjao National Park, Manipur Zoological Gardens, Matai Garden, Khonghampat Orchidarium and Shree Govindajee Temple
Suggested Read: 50 Places To Visit In India Before You Turn 30
4. Khongjom – Remembering The Brave Legends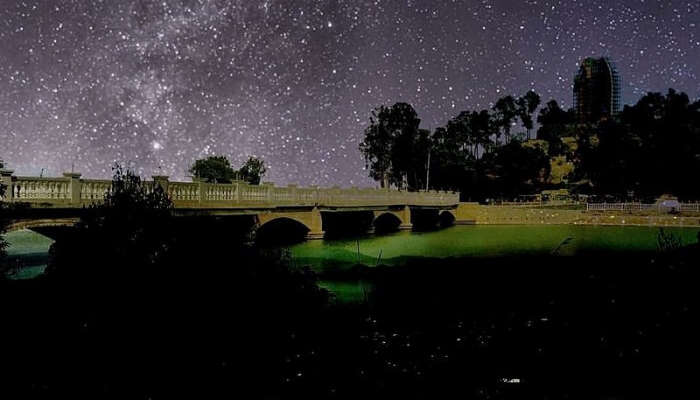 A place that pays a tribute to the military, Khongjom is one of the best places to visit in Manipur. Right here, the revered major general, Paona Brajabashi with his troops fought with British during their reign. The was is known as Anglo-Manipur War. Today there is a memorial built in remembrance of the brave fighters, which holds historical importance. The place is perfect for an Indian patriot, or anyone with interest in military and the history of wars.
Attractions: Khongjom War Memorial
Suggested Read: Amartya's North East Trip From Bangalore With Family In 2019 Was A Combo Of Bliss & Serenity!
5. Ukhrul – Where Tranquility Prevails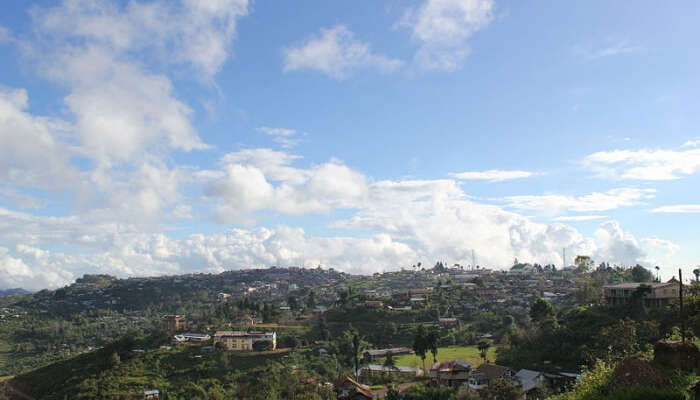 Known for its scenic splendour, Ukhrul is among the best places to see in Manipur. The natural beauty is such that you could meditate for hours and find peace of mind. When planning to spend time here, just have plenty of time in your hands as you might consider an extended stay. Trekking and tea garden visit are among the most common activities in Ukhrul.
Attractions: Nillai Tea Estate, Kachou Phung Lake, Shirui Kashong Peak, Khangkhui Cave and Khayang Peak
6. Chandel – Blessed With Nature's Mystique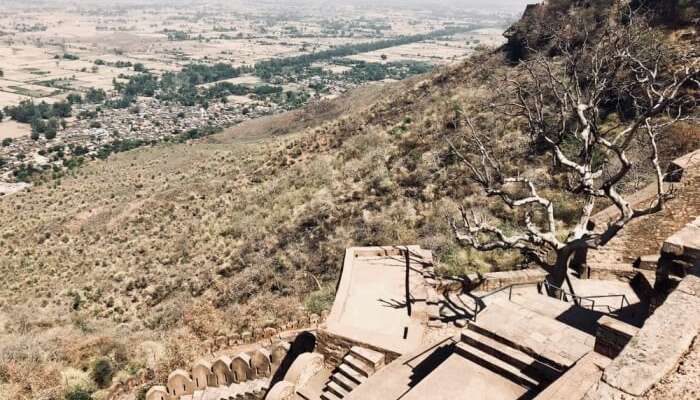 Chandel, the gateway to Myanmar, is bestowed with nature's bounty. Not just that, the place boasts of a diverse cultural scenario as well. So, you get the best of both worlds in this paradise, which is also one of the most beautiful Manipur attractions. An early morning trek here is a pure retreat, as the mist-laden grasslands and subtle sunshine greets you along the way. While exploring the denser regions, you may spot a number of rare animals and birds, so keep your camera ready at all times.
Attractions: Yangoupokpi-Lokchao Wildlife Sanctuary, Tengnoupal and Moreh
7. Thoubal – Trekkers' Paradise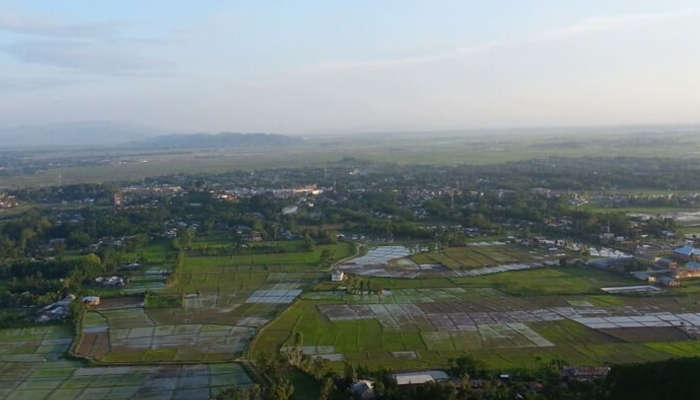 Thoubal is a preferred destination for the trekkers who like getting lost amidst lush environs. Beautified with lakes and rivers, the roads here are enveloped with banyan trees. Even locals seem to love planting, as you will come across fruit-bearing plants in the verandah of the houses. Alongside verdant greenery, you also get to enjoy local culture while touring landmarks like People's Museum. This blend of nature and culture make it among the best places to visit in Manipur.
Attractions: People's Museum, Imphal River, Waithou Lake, Ikop Lake, Khongjom War Memorial, Lousi Lake and Thoubal Bazar
Must Read: 10 Popular Tourist Attractions In Manipur That Should Be On Your Bucket List
8. Tamenglong – The Land Of Hornbill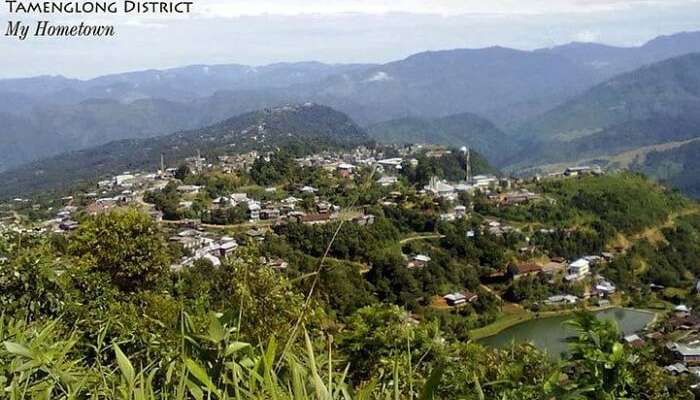 Also known as Land of Hornbill, Tamenglong will please you specially if you are a bird-lover. The forests here are unexplored, hailing you with its arms open. There are waterfalls and rivers, babbling and roaring to elevate the charm of this already enchanting locale. Surely, our list of best places to see in Manipur would have been incomplete without mentioning this one.
Attractions: Zeilad Wildlife Sanctuary, Buning Meadow, Zeilad Lake, Kisha Khou, and Tharon Cave
9. Churachandpur – A Developed Yet Simple Town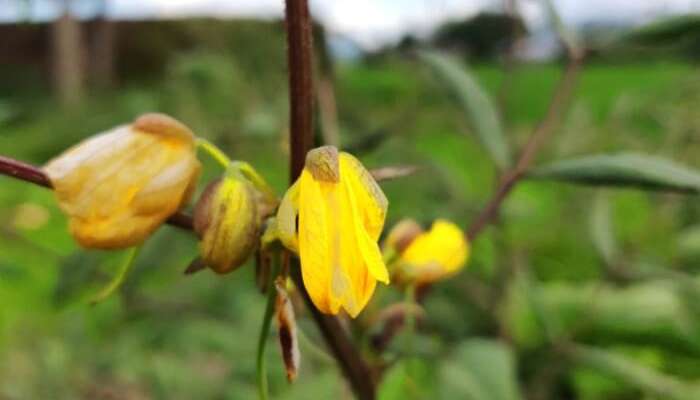 The second largest town in Manipur, Churachandpur or Lamka, is rich in both ethnicity and natural beauty. The district is home to tribal communities, who also found it, but there's no way we can call this a backward area, as there are many schools, dam and museum to keep the travelers hanging around. Language is not a barrier either, as English, Hindi and Manipuri are spoken and understood by many locals.
Attractions: Tipaimukh, Tonglen Cave, Tuibuong Tribal Museum, Ngaloi Falls and Tipaimukh
Suggested Read: Caves in Cherrapunji: Crawl Through The Longest & Mystical Caves In India
10. Kakching – Celebrating Each Day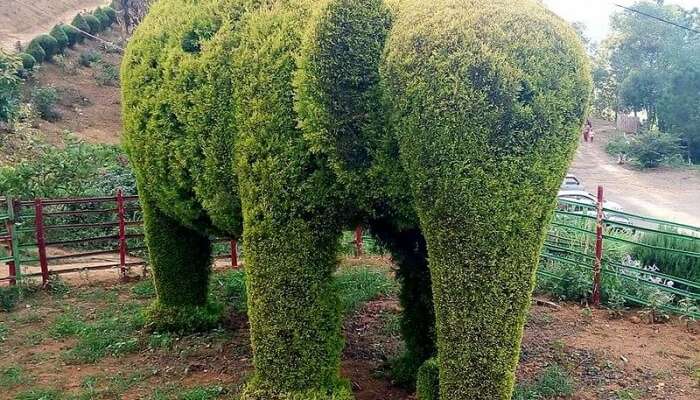 An important commercial hub of the state, Kakching is among the best places to visit in Manipur. Thanks to ease of access and relatively more amenities, this is a travelers' favorite. To get a better insight to local culture, come over during the celebration of Haraoba Festival; in which locals enact the story of the creation of universe, dressed as deities. You have markets, gardens, theme park and more to visit when here.
Attractions: People's Museum, Haraoba Festival, Kakching Garden, and Adam Eco Park
Suggested Read: Foreigners Can Now Travel To Nagaland, Mizoram & Manipur Without A Permit!
11. Dzukou Valley – Made of Dreams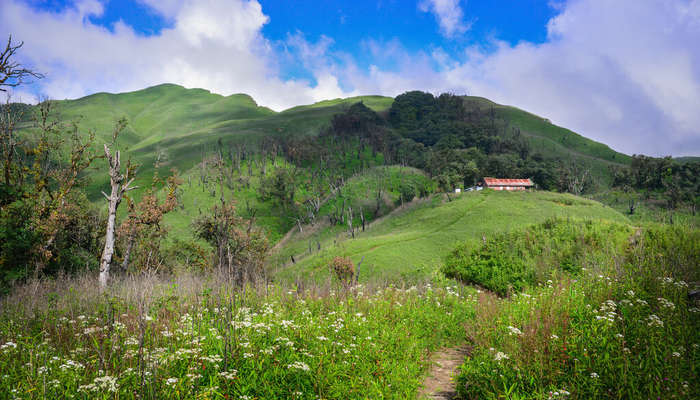 Image Source
Dzukou Valley is one of the breathtaking places to visit in Manipur India for nature lovers. Blooming with flowers of variegated colors, the valley is what dreams are made of. The valley is named after the rare Dzukou lilly which is only found in this region. It is located on the border of Manipur and Nagaland and can esily be reached by a car.
Attractions: Jafpu peak, trekking trails
12. Leimaram Waterfall – Pictursque Trio Waterfalls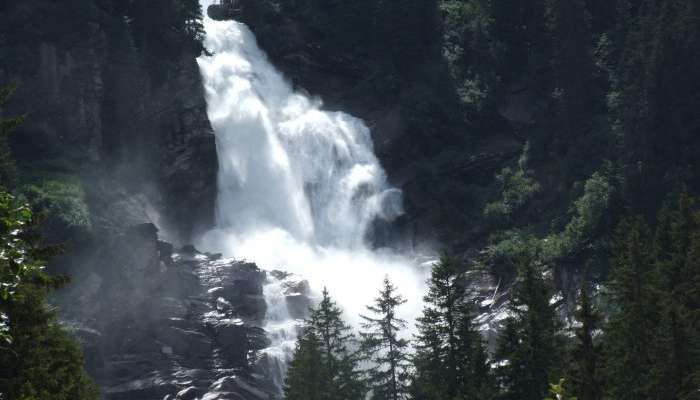 Manipur has a bounty of picturesque waterfalls one of which is Leimaram Waterfall. It has become a tourist hotspot because of its enchanting views and tranquil surroundings. There is not just one but three waterfalls to greet you in their glory. Enjoy the refreshing sprinkle of water as you go near the falls. It is one of the best places to visit in Manipur, India that you ought to visit.
Further Read: 31 Reasons Why You Should Never Visit Northeast India
Manipur is a heaven for nature lovers profuse with rich flora and fauna. If you are looking for a rejuvenating places, then you should definitely explore this part of India and cover all these attractions. So, which of these destinations are you shortlisting for your trip to Sikkim or around?
Frequently Asked Questions About Places To Visit In Manipur
Q. What is special in Manipur?

A. From the tourist attractions in Manipur ranging from Loktak Lake to Khonghampat Orchidarium and the food and the cultural dances and Raas Leela, everything in Manipur is special. The city is also well known for its natural beauty.

Q. What can I buy in Manipur?

A. Handicrafts that come in so many varieties and are made of many different materials are popular souvenirs to take back from Manipur. The traditional Manipur bridal doll, wearing a traditional wedding costume is also a cool souvenir that you can buy in Manipur.

Q. What is the best time to visit Manipur?

A. The months between October to March are the best time to visit Manipur.
Q. What is the main food of Manipur?

A. The principal or as they say the main food of Manipur is rice, fish, and vegetables.
People Also Read:
Places To Visit In Thimphu Places To Visit In Gangtok Places To Visit In Sikkim
---
Looking To Book A Holiday Package?
Book memorable holidays on TravelTriangle with 650+ verified travel agents for 65+ domestic and international destinations.
---
Comments
comments