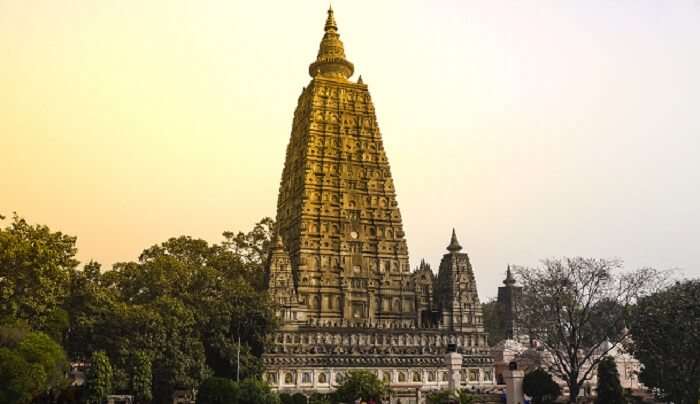 The glorious history of over 3000 years of the ancient land of Bihar welcomes you to enjoy the vibrancy of the culture and find solace in ancient temples. Known for its gift to the world, like the political system of the republic, first well-established university, religions like Buddhism and Jainism, this oldest inhabited land offers you a vast array of attractions to explore. Several clans blossomed in this fertile land irrigated by the holy water of river Ganga and its tributaries. Relatively untouched by the urbanization boom, the state gives the eco-friendly atmosphere to relax and breathe the fresh air to explore temples in Bihar.
Bihar welcomes over 6 million guests annually from across the world to be in the land of enlightenment and nirvana and feel the real vibe of spirituality across hundreds of big and small temples. Bihar, the land of scholars like Aryabhatt and Chanakya, is all about experiencing the joy of freedom and spirituality. It is rightly said your spiritual journey begins and ends here.
Best Time To Visit Bihar
The land, home to over 100 million hardworking people, welcomes you to experience divinity all year round. The humid subtropical climate of Bihar has three distinct seasons. Summer begins in the month of April and lasts till July when monsoon brings the humid rainy season, which lasts till late September. The average minimum and maximum temperature remains in the range of 24 to 42 *C during this period. The retreat of monsoon welcomes winter in late October and it lasts till March. This period is better for exploring temples in Bihar the region as night temperature falls to 8-10 *C and day-temperature remain in the range of 20-22 *C. However, intense fog in the early morning could disturb your travel plans.
Must Read: 12 Jyotirlingas In India To Visit: See The Spiritual Side Of The Country
5 Famous Temples In Bihar
If you wish to visit Bihar for religious purposes and wwant to know which are the famous temples in Bihar then here is a list of those!
1. Mahabodhi Temple, Bodhgaya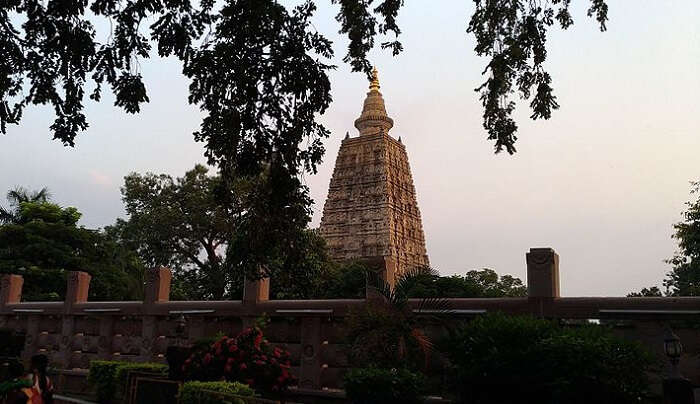 Situated on the banks of the river the Niranjana River in Bodhgaya, this UNESCO World Heritage Site is a holy place for not just Buddhist for everyone in search of spiritual peace. This land of enlightenment attracts millions of tourists from across the world, and the moment they reach here they feel the meditative mental silence. The grandiose brick temple, originally built by Emperor Ashoka in the 3rd century BC and later renovated by the British in the late 1880s, is known for architectural brilliance and is one of the most popular temples in Bihar. The 180 feet multilayered pyramidal shikhara comprising arch motifs and sculptures depicting the life of Lord Buddha fill your mind with tranquility. The main tower, with four replica towers, has a shrine with a yellow sandstone statue of Lord Buddha. Apart from the main temple, you have the famous Bodhi tree, under which people meditate for hours to be in sync with nature. Just 115 km from the capital Patna, you must visit Bodhgaya to find peace of mind.
Location: Bodh Gaya, Gaya, Bihar
Timings: 5 am to 9 pm
Best time to visit: Throughout the year, but the best period is November to February
Entry Fee: No entry fee, but you have to pay INR 100 for camera
Suggested Read: 41 Amazing Hill Stations In Uttarakhand For An Adventurous Escapade
2. Vishnupad Mandir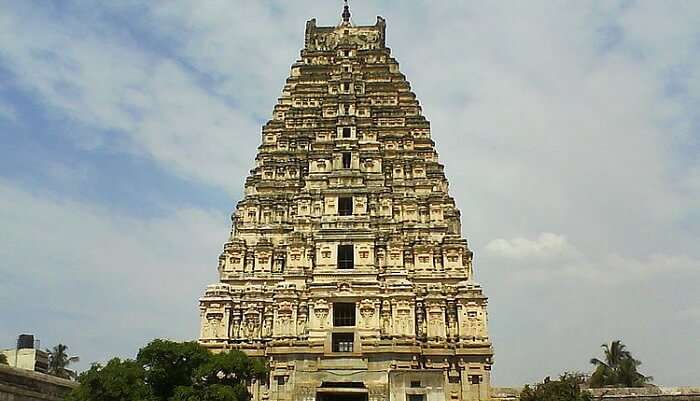 Your spiritual journey to this land of enlightenment will find new meaning at Vishnupad Temple., which also happens to be one of the most popular temples in Bihar This 100 feet high architectural masterpiece of gray granite has 8 rows of carved pillars with an octagonal shrine, where the footprints of Lord Vishnu (Dharmasila) have been kept for worship. People from across India gather in the city during Pitra Paksha to perform the last ritual, called "Pind Dana"of departed souls. According to Hindu beliefs, the ceremony is mandatory for liberation of the human soul from the cycle of rebirth.
Location: Vishnupad Rd, Chand Chaura, Gaya
Timings: 5 am to 8 pm
Best Time: Throughout the year, but Hindus prefer coming during Pitra Paksha to perform the religious ceremony.
Entry Fee: No entry fee, but one should be a little cautious in dealing with pundits.
Suggested Read: 30 Budget Trips In India For That Pocket-Friendly Escape
3. Mangala Gowri Temple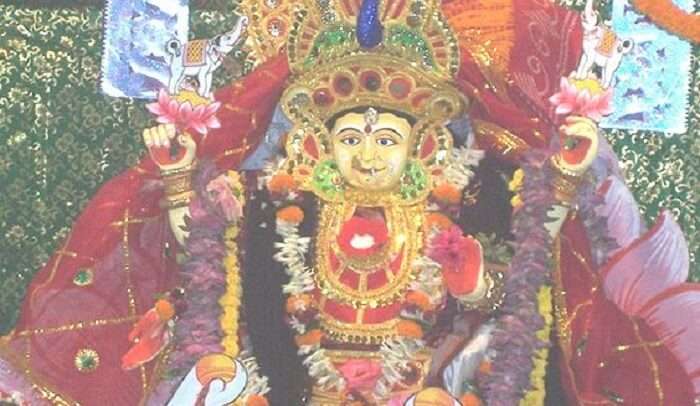 If you are in the holy city of Gaya, you simply cannot miss one of the most iconic temples in Bihar. Mangala Gauri Temple is one of the 18 Shakti Peethas in India. With mentions in holy books like Padma Purana, Vayu Purana, Agni Purana, this holy shrine is dedicated to Sati. It is believed that a part of the body of Sati fell here and this place is worshipped in the form of breasts. It is worshipped This small The history of the temple dates back to many sanctuaries. The architecture and grandeur of the temple is something which will surely fascinate you.
Address: Mangla Gauri Mandir Rd, Shakti Peetham, Gaya
Timings: 06:00 am to 8:00 pm
Best time to visit: Throughout the year, but it is better to avoid summer months
Entry Fee: No entry fee.
Suggested Read: Visit These 26 Tourist Places In South India During Summer
---
Planning your holiday but confused about where to go? These travel stories help you find your best trip ever!
---
4. Jal Mandir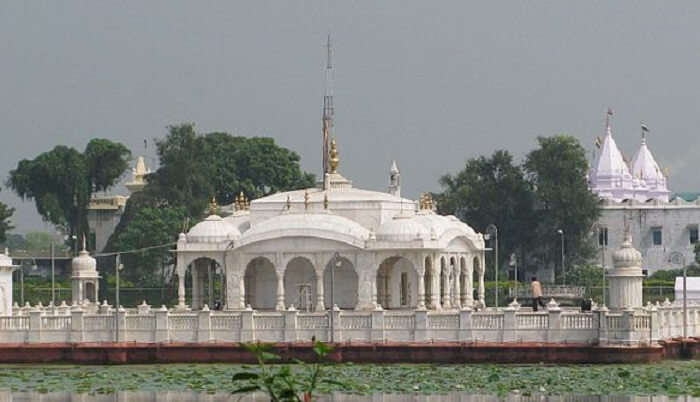 The gorgeous white marble temple is one of the most revered pilgrimage centers for the Jain community. Dedicated to the 24th Tirthankara Lord Mahavir, the Jal Mandir gets its name as the temple is in the center of a water-body. The spectacular architecture and divine presence of the holy soul make it one of the best temples in Bihar. Located in Pawapuri, in the Nalanda district in Bihar, Jal Mandir is just 19 km from Rajgir and approx 100 Km in the capital Patna. According to legend, Lord Mahavir attained moksha here and the Jal Mandir is located exactly where the epitome of ahimsa attained nirvana. The temple has "Charan Paduka" of Lord Mahavir.
Location: Pavauri, Rajgir, Nalanda
Timings: 6 am to 8 pm
Best Time: Always great but the best could be in winter months
Entry Fee: No entry fee
Suggested Read: 14 Festivals In January In India That Reflect The Country's Rich Culture
5. Mithila Shakti Peeth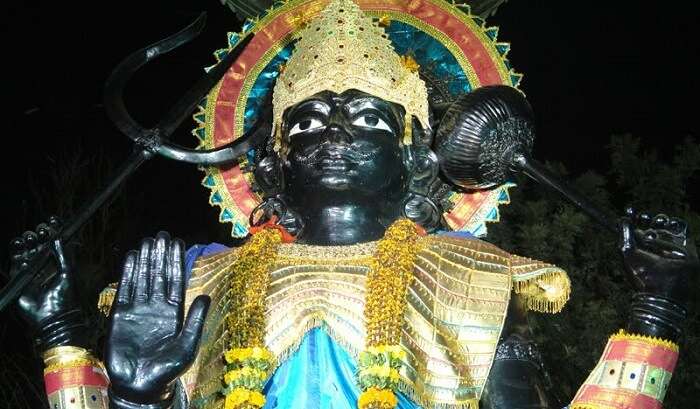 Situated on the Indo-Nepal border, Mithila Shakti Peeth is one of the most revered temples in Bihar. Mythologies suggest that it is one of the 52 legendary Shakti Peethas as Devi Sati's left shoulder (Vama Skandha) fell here. Hindu devotees come here in large numbers seeking fulfillment of worldly desires.
Location: Darbhanga, Bihar
Timings: 6 am to 8 pm
Best Time: October to March
Entry Fee: No entry fee
Further Read: 16 Temples In Vrindavan: To Closely Observe The Culture And Art Of This Holy City
The temples in Bihar makes your spiritual journey complete as you get everything in its raw form to understand the basic fundamentals untouchability, nirvana, and the ultimate enlightenment. In this otherwise meaningless journey of life, you find some solace and purpose while crossing the holy land of Bihar. Spirituality is everywhere, Bihar helps you visualize it in real terms. Take a trip to Bihar to change your observational instincts.
Frequently Asked Questions About Temples In Bihar
How to reach Bihar?
This ancient land is well-connected to all major cities of India via rail, road, and air. Road infra is of world standards to help you commute smoothly from one corner to the other.
Which is the best time to visit Bihar?
Over 100 million residents of Bihar welcomes you to experience the culture and heritage of Bihar and find divine peace in all three seasons.
How are the hotels in Bihar?
Recent developments and focus on tourism and allied activities have revolutionized the hospitality industry in Bihar. Now, you get the finest hotels with world-class amenities to make your spiritual journey comfortable.
---
People Also Read:
Temples In Telangana Temples In Chitrakoot Temples In Hyderabad