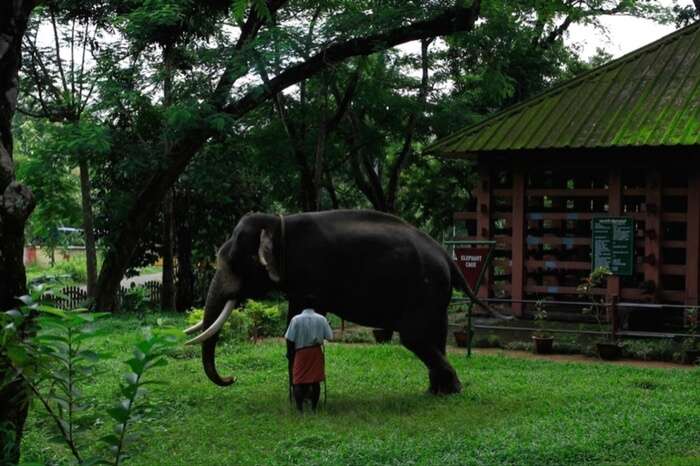 With more traveling comes bigger responsibility! The sooner we understand this, the better it is for us and nature around. Ecotourism in India might not be a very popular terminology, but those who care about it are doing their bit to conserve country's natural heritage, even if it's one baby step at a time. Being aware of small changes, promoting the lesser developed areas, and upholding the traditions and culture of the place are our responsibilities as a traveler. Let's begin with delving slightly deeper into how ecotourism in India is shaping up and making its presence felt in popular as well as lesser explored destinations in India.
About Ecotourism
Ecotourism works towards the conservation of nature and biodiversity. It also promotes responsible travel, which can be initiated by minimum destruction, environmental growth, adventure, and preaching sustainable ways of living on the planet.
In the process, ecotourism glorifies offbeat places, their rich culture, and centuries-old traditions. The advantages are many; we as a traveler get to live moments, and nature as a whole gets to live!
Intentionally, nobody likes stressing nature while trying to destress themselves but a reality check is much needed. Non-profit organizations are taking the lead in promoting the cause and even the government contributes its bit by boosting city tours and adventure treks. Volunteer travel programs are being designed to seek the attention of youngsters and nature lovers; and Eco Sensitive Zones (ESZs) have been developed to put spotlight on India's wildlife sanctuaries, forest reserves, and biodiversity parks.
The Need For Ecotourism In India
The constant threat of global warming and degradation of nature has brought the idea of ecotourism in the limelight. Besides, promotion of fragile & undisturbed nature, and connecting secluded environs with the mainstream are a few concerns that have been duly addressed by ecotourism in India.
However, the reduction of carbon footprint is equally emphasized when we speak of ecotourism. Today, there are a number of sprawling farms, resorts, homestays, and eco-friendly hotels in India that offer a natural retreat in India's popular tourist destinations.
Must Read: 20 Unbelievable Experiences In India That You Must Add On Your Bucket List To Enjoy An Offbeat Escape In 2022!
Steps To Become A Responsible Ecotourist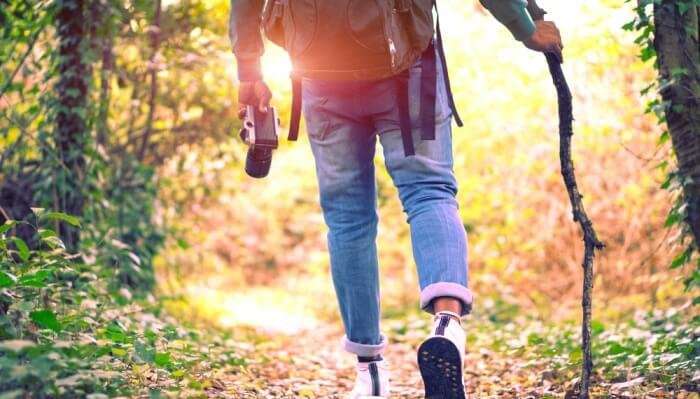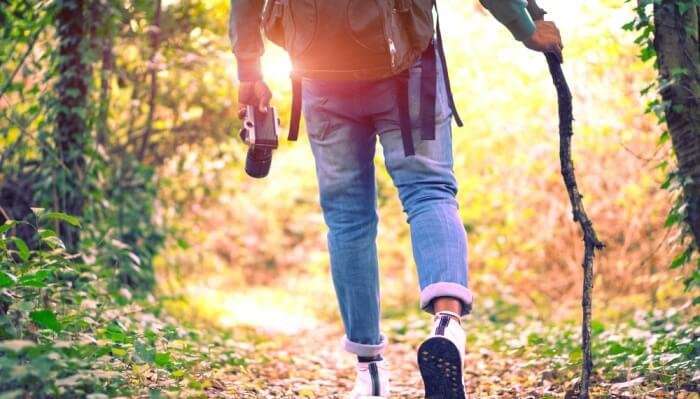 For promoting ecotourism in India and that too in the right way, you must follow these steps that will help you as well as nature. Take a look!
First of all, select your destination and read all about the flora and fauna existing there. Get acquainted with all the species that can be easily spotted so that you are prepared for them when they are in front of or near you. Maintain a safe distance and be aware of your surroundings.
Plastic is harmful for our ecosystem and when you are on your vacation try avoiding the use of plastic water bottles and other things. Whether you are visiting a national park or a wildlife sanctuary, don't throw used packets and bottles. Carry them in your bag and throw them in the dustbin.
Don't try to interact with the wild animals or feed them as they might harm you. Animals don't like to be disturbed and you should not do the same for clicking pictures or making videos. Keep a distance and just enjoy the view instead of disturbing them.
Trekking is an adventurous activity that you can indulge in on your vacation. Pay attention and stick to the trails so that you can easily complete your trek and come back. The trails are made in such a way that they keep you and the wild animals safe from each other.
Smoking is injurious to health as well as our surroundings. Don't smoke and disturb the ecological balance. Cigarettes have caused forest fires a lot of times in the past and you must avoid it at all costs.
Photography is an essential part of any trip and when done without entering the personal space of wild animals is considered ethical. Learn the basics of photography and consult wildlife photographers on the right way to click pictures that won't disturb the animals and will give you great shots.
10 States That Are Encouraging Ecotourism
Eco Sensitive Zones in India boast of geographical diversities and lovely tourist places that have been or are rapidly becoming popular getaways in India! Take a look at these states that are promoting ecotourism!
Ladakh: Traveling To The Himalayas Done Right
Himachal Pradesh: Responsible Travel In The Highlands
Delhi: Good Vibes Straight From The Capital
Uttarakhand: Cascading From The Garhwal Himalayas
Arunachal Pradesh: Crown Of The Northeast
Meghalaya: Into The Abode Of Clouds
Assam: Of Secluded Environs And National Parks
Sikkim: Taking Indian Tourism To Another Level
Karnataka: Of Rainforest, Wildlife, And Adventures
Kerala: There In The Foothills Of Western Ghats
10. Ladakh: Traveling To The Himalayas Done Right
The Himalayas have been on top of every traveler's bucket list and therefore left gasping for breath in recent times. Now that tourism has found a foothold in Trans – Himalayan region and most of the places have been glorified, ecotourism is penetrating to encourage sustainable travel and extensive tours.
Leh Nutrition Project, established by Save The Children Fund (UK) in 1979, happens to be the NGO working towards the overall upliftment in Ladakh. They have been addressing issues related to child care, development, education, livelihood, and watershed development in the difficult terrains. In addition to that, Leh Nutrition Project and Ladakh Ecological Development Group have been actively working to promote the sustainable society in Ladakh.
Attractions For Eco-Travelers In Ladakh: Hemis National Park, Tsomoriri Wetland Conservation Reserve, ancient monasteries, treks spanning across villages, chance to experience the life in the valley
Eco-Friendly Stays In Ladakh: Eco Popular Resort in Leh, Himalayan Eco Resort in Leh, and homestays in Leh
Suggested Read: 11 Secret Homestays In Himalayas That Will Possess You For Life
9. Himachal Pradesh: Responsible Travel In The Highlands
The mountainous landform of Himachal, bordering Tibet and Jammu & Kashmir, has rich biodiversity, which attracts a large number of tourists every year. As a result, popular holiday destinations in Himachal are suffering due to excessive commercialization.
The Ecotourism Society in Himachal has been practicing Community-Based Ecotourism (CBET), which is a collaborated effort towards the conservation of nature and cultural resources in the region. Various approaches like Participatory Forestry Management for the development of forests have been initiated. The efforts have been widely appreciated by the people of Himachal as well as tourists. Besides, they've generated a lot of revenue for the state.
A huge credit for promoting ecotourism in Himachal also goes to Ecosphere – an organization that focuses on initiatives for saving the rich bio-reserve, keeping the environment sound, and making lesser known places more popular.
Attractions For Eco-Travelers In Himachal Pradesh: Great Himalayan National Park, Pin Valley National Park, Chandratal, 3300 plus varieties of flora, the indigenous tribes of the region
Eco-Friendly Stays In Himachal Pradesh: Oakwood Hamlet in Shimla, The Himalayan Village in Kullu, and Homestays in Spiti Valley
Suggested Read: Top 10 Richest Cities In India Let You Witness The Best Of Modern Lifestyle & Old World Charm In 2022!
8. Delhi: Good Vibes Straight From The Capital
New Delhi has seen a commendable effort from organizations like Ecotourism Society of India that have been encouraging sustainable practices in the capital. From minimizing carbon footprint to creating awareness and further collaborating with like-minded bodies to promote eco-tourism, they have come a long way.
Resources have also been fuelled towards identifying new ecotourism destinations and making them popular. For example, Chhawla-Kanganheri – an ecotourism park near Najafgarh drain has been revamped and recreational activities like boating, camping, paintball and obstacle course are available for the entertainment of tourists. Farmstays also have a major role in the promotion of ecotourism; a few have come up in the heart of the city, besides many in the outskirts.
Attractions For Eco-Travelers In Delhi: JNU Caves, Yamuna Biodiversity Park, The Ridge, and The Yamuna
Eco-Friendly Stays In Delhi: Surjivan Resort, Thakran Farm, and Uppal's Orchid
Suggested Read: 25 Best Shiva Temples In India For Soaking In The Blessed Vibes In 2022!
7. Uttarakhand: Cascading From The Garhwal Himalayas
To make travelers aware of the diverse culture and surroundings, several village treks have been initiated by the tourism department of Uttarakhand. These trails give an insight into the lives of Kumaoni villagers. It is a collective effort from Uttarakhand Tourism Development Board, Garhwal-Kumaon Mandal Vikas Nigam, and ecotourism division of the state forest department and has seen the successful execution of eco-tours, which has taken adventure tourism to new heights. The organizations also run homestays in the area by providing essentials and required finances to the homeowners to operate efficiently.
State Bird Spring Festival organized by forest department has experienced a tremendous growth over the years and has been a boost to the tourism. Communities like Pawalgarh Conservation Reserve – a tiger conservation reserve in Ramnagar has been highly benefitted because of all the eco-friendly initiatives taken at places in Uttarakhand.
Attractions For Eco-Travelers In Uttarakhand: Valley of Flowers, and Nanda Devi Biosphere Reserve
Eco-Friendly Stays In Uttarakhand: Emerald Trail, camps and eco lodges in Jayalgarh, Auli, and Ghangaria
Suggested Read: 33 Regal Forts In India That Are Popular Tourist Attractions Today In 2022!
6. Arunachal Pradesh: Crown Of The Northeast
Arunachal Pradesh is one of the prized jewels of the Northeast India. It boasts of diverse topography and unexplored terrains, which make it a popular destination for ecotourism in India.
Organizations like Future Generations Arunachal and Green Pastures have been focussing on projects to impart awareness on ecotourism and encourage homestays in the region. Also, institutions like Ngunu Ziro by Future Generation Arunachal have been contributing towards the cause of preservation of tribal culture and safeguarding the nature around.
Apatani Plateau Initiative, Ziro and Tangsa Community Conservation Reserve Initiative, Changlang District have been major initiatives executed by Association for Conservation and Tourism in the state. They aim at the sole motive of creating a friendly environment for tribals and making conserving the pristine environment.
Further, game viewing at wildlife sanctuaries, climbing, trekking and nature walk in the valleys and splendid sightseeing make Arunachal Pradesh an ideal place for ecotourism.
Attractions For Eco-Travelers In Arunachal Pradesh: Namdapha National Park, Tsanga Community Conservation Reserve, and Apatani Plateau
Eco-Friendly Stays In Arunachal Pradesh: Homestays in Ziro run by an NGO called Ngunu Ziro, homestays at Bagun Welfare Society in Thembang, responsible guesthouse in Namdapha National Park run by an NGO called SEACOW
Suggested Read: 43 Must Visit Places When Travelling to the North East
---
Planning your holiday but confused about where to go? These travel stories help you find your best trip ever!
---
5. Meghalaya: Into The Abode Of Clouds
This unexplored paradise in the northeast has a lot of cultural diversity and plenty of secluded wonders. Living Roots Ecotourism Society has unearthed a hidden treasure in the northeast and glorified Nongblai – a lesser-known village in the East Khasi Hills district. The village has record 16 living root bridges. Raid Nongblai – a collective organization of Nongblai, Suthim, and Wahlyngkhat villages have jointly taken up the responsibilities of these living root bridges that are like a god to them.
Regional Workshop on Environmental Service Learning, conservation of Hotspots of Biodiversity and Ecotourism that focusses on biodiversity conservation and ecotourism. Moreover, the exciting village tours and untarnished natural beauty has a raw appeal for every aspiring traveler.
Attractions For Eco-Travelers In Meghalaya: Mawlynnong Village, Mawphlang Sacred Forest, East Khasi Hills, and Jakrem Hot Spring
Eco-Friendly Stays In Meghalaya: Ecotourism homestays with the Khasi tribe in Mawlynnong, NG Eco Homestay in Cherrapunjee, and Ri Kynjai Eco-resort in Shillong
Suggested Read: 20 Perfect Reasons To Visit India: We Bet You Can't Resist Packing Your Bags In 2022!
4. Assam: Of Secluded Environs And National Parks
Remote places, tribes, and their exciting traditions make Assam an exciting destination for ecotourism in India. People, over the years, have shown acceptance to responsible travel and now workshops are conducted at different places.
Understanding the need of the hour, Ecotourism Society of India in partnership with Assam Tourism has been organizing workshops to promote responsible tourism. Assam Tourism Development Corporation (ATDC) has also been keen on supporting initiatives by setting up eco-camps all managed by deprived youths in the region. These camps, mostly frequented by the foreigners and backpackers are a huge boost to the tourism.
Attractions For Eco-Travelers In Assam: Kaziranga National Park, Manas National Park, and The Pobitora Wildlife Sanctuary
Eco-Friendly Stays In Assam: The Singpho Eco Lodge at Margherita-Pengari road, Faneng Village at Lekhapani, The Nature Hunt Eco Camp at Kaziranga National Park, and Chandubi Jungle Camp at Chandubi Lake
Suggested Read: 15 Secrets Of North East India Locals Have Been Keeping To Themselves
3. Sikkim: Taking Indian Tourism To Another Level
In the lap of the Himalayas, Sikkim experiences large number of footfall; especially honeymooners! People who turn out to be ignorant while making memories end up spilling garbage at random thus affecting the nature.
To save the beautiful environment of the northeast, sustainable tourism and eco-friendly measures have been devised by Directorate of Ecotourism in association with Forest Department of Sikkim. In this region, promotion of wildlife and nature has remained a prime focus.
GoingWild is another responsible organization in the northeast working towards the development of ecotourism by promoting several wildlife and birding tours.
Attractions For Eco-Travelers In Sikkim: Maenam Wildlife Sanctuary, and Khangchendzonga National Park
Eco-Friendly Stays In Sikkim: Teen Taley Garden Resorts in Rumtek, Eco Paradise Resort & Spa in Gangtok, and Cherry Village Resort in Pelling
2. Karnataka: Of Rainforest, Wildlife, And Adventures
There couldn't be anything more exciting than taking up eco-trails, walking through the valley, and spending moments camping in the dense rainforests of Western Ghats. The vastness of nature in the Ghats has treasured ecological diversity, which needs to be explored and brought into the people's knowledge.
Jungle lodges, heritage sites, and resorts make Karnataka a popular ecotourism destination in the country. For all the rush and visitors that come down to visit the city, Karnataka Ecotourism Development Board (KEDB) and National Tiger Conservation authority have collectively rolled out policies aimed at attracting more investment, creating more awareness at the tourist hotspots, and facilitating ambitious activities to attract tourists.
Attractions For Eco-Travelers In Karnataka: Bisle Rainforest, Nagarhole, Kabini Backwaters, Hassan, Chikmagalur, and Devbagh near Karwar
Eco-Friendly Stays In Karnataka: Jhari Ecostay, Silver Oak Resort, and Chukki Mane
Suggested Read: Flee To These Best Homestays In South India For A Soulful Retreat
1. Kerala: There In The Foothills Of Western Ghats
From being the first place to execute planned ecotourism in India to treating the visitors with warmth, Kerala – in the heart of the Western Ghats, is a popular sojourn for nature lovers. The Ghats are counted among the top 18 biodiversity hotspots in the world and boast of quite a few endangered wildlife species.
Hill stations, plantations, backwaters, and the unique biological settings of Kerala make it a perfect ecotourism destination. The infinite gardens and tea estates are perfect for nature walk and treks. Thenmala Ecotourism Project is a prominent development in the South India that works towards the development of Shendurney Wildlife Sanctuary Reservoir and Deer Rehabilitation Center. The sanctuary offers a number of leisure and adventure zone for tourists.
Center for Ecotourism of Kerala Institute of Tourism and Travel Studies has been promoting sustainable tourism by organizing seminars and community service in the area.
Attractions For Eco-Travelers In Kerala: Thenmala, Konni, Parambikulam, Aralam, Silent Valley National Park, and Periyar Tiger Reserve
Eco-Friendly Stays In Kerala: Wild Elephant Eco-Friendly Resort, Ela Ecoland, Shendurney Wildlife Sanctuary Reservoir, and Hinterland Village
Further Read: 15 Mind-blowing Farmstays In India For A Refreshing Break
Ecotourism in India is has taken over like a movement and the effects can be seen in the extreme places where youngsters can be spotted moving around picking up the leftovers voluntarily, teaching the underprivileged kids and helping the locals grow. So, plan your vacation in India and let the environment be the winner as you travel.
Disclaimer: TravelTriangle claims no credit for images featured on our blog site unless otherwise noted. All visual content is copyrighted to its respectful owners. We try to link back to original sources whenever possible. If you own the rights to any of the images, and do not wish them to appear on TravelTriangle, please contact us and they will be promptly removed. We believe in providing proper attribution to the original author, artist or photographer.
Please Note: Any information published by TravelTriangle in any form of content is not intended to be a substitute for any kind of medical advice, and one must not take any action before consulting a professional medical expert of their own choice.
Frequently Asked Questions About Ecotourism In India
What is ecotourism in simple words?
Ecotourism is an alternative to commercial mass tourism. It is a form of tourism which focuses on traveling responsibly and environmental sustainability. Ecotourists go on small-scale and low impact trips to keep their carbon footprint low.
Why is ecotourism important?
Ecotourism is important for the welfare of mankind as well as planet Earth. It will help in environmental conservation and well-being of the local people. In return, ecotourists will cultural awareness and respect.
What are the types of ecotourism?
As per the United Nations, there are three types of ecotourism. They are: adventure ecotourism, soft ecotourism, and hard ecotourism. The hard ecotourist is motivated by scientific interests. They indulge in bird watching, botanical trips, and nature photography. The soft ecotourist is interested in participating in the local culture. They are not as risky as the sports adventure ecotourists engage in, like surfing and scuba diving.
How popular is ecotourism?
Ecotourism is slowly picking among travelers. Since its inception, many travel influencers have started propagating the lifestyle of an ecotourist. Responsible tourism should become a lifestyle for everyone.
How can we promote ecotourism?
We can promote ecotourism by building awareness for the environment and minimizing the impact of your trip to a destination, take, for instance, the impact on roads.
How does ecotourism help the economy?
Ecotourism helps in the preservation of the environment, and by extension, biodiversity. This, in turn, drives our economy. If a country invests in ecotourism, its economy can get a much-needed boost.
Is ecotourism bad for the environment?
No, ecotourism is great for the environment. It has a very low impact on the environment and contributes to our economy. It also fosters environmental education. Every voice can create an impact.
---
Comments
comments