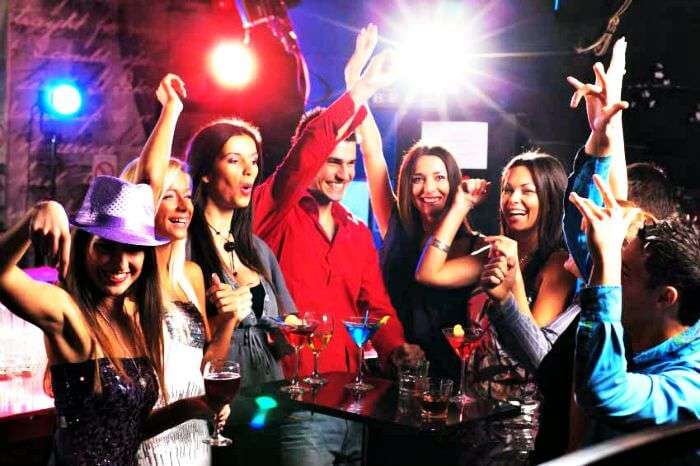 First, there is a 25th birthday and then there is THE 25th birthday. From this onwards, you are considered to be an adult, both by parents and the government (if you get my drift…). This is the right time, and the perfect occasion, to travel your heart out and quench your thirst to navigate to disparate places. Whether you are the adventurous kind, a party person or just an easy-goer; just go out, explore fascinating destinations, celebrate it any weird way you like and have an unforgettable 25th birthday.
To celebrate the end of the first quarter of your life, make a new beginning by ticking off at least one of these gorgeous places.
For Adventurous Spirits With A Dash Of Style
Lavisher's Pick:
---
Looking To Book A Holiday Package?
Book memorable holidays on TravelTriangle with 650+ verified travel agents for 65+ domestic and international destinations.
---
1. A Wild Safari in Africa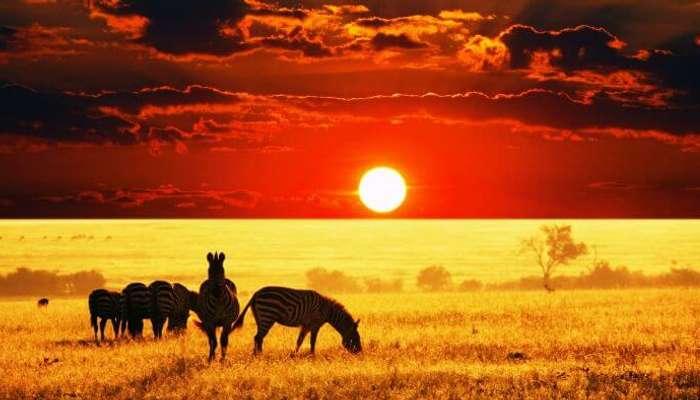 Fancy a wild birthday amidst the jungle of Africa with lions roaring and zebras running around? What better way to celebrate your special 25th birthday than to be in the middle of wilderness; close to the nature. And for the photographers at heart, no destination can serve as a better place to capture nature so diverse.
Must Read: 10 Reasons Why You Should Spend Your Next Family Vacation In East Africa
2. Speed Rush In Monza, Italy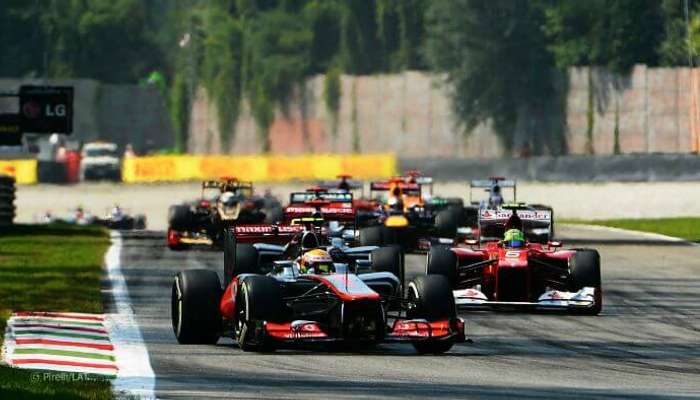 Does speed, cars, gears and the zooming sound entice you? Well, then the host of next Italian Grand Prix is the place for you! You ask why? Well, you get racing cars, chilled beer and Italian babes/hunks at one single destination. Do I need to say more, fellas?
Budgeteer's Pick:
3. The Ultimate Adventures In The Valleys Of Manali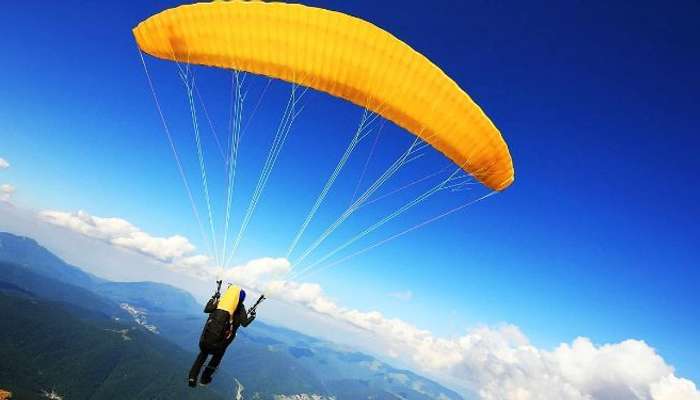 Manali can surely send you in a thrill-trance! From scenic views to lush greenery to adventurous things, Manali is India's New Zealand! Go paragliding, kayaking, zorbing, skiing, fishing, rafting, mountaineering, hiking, camping, driving, tripping and what not!
4. A Walk In The Wilds Of Periyar National Park At The Wee Hours Of The Night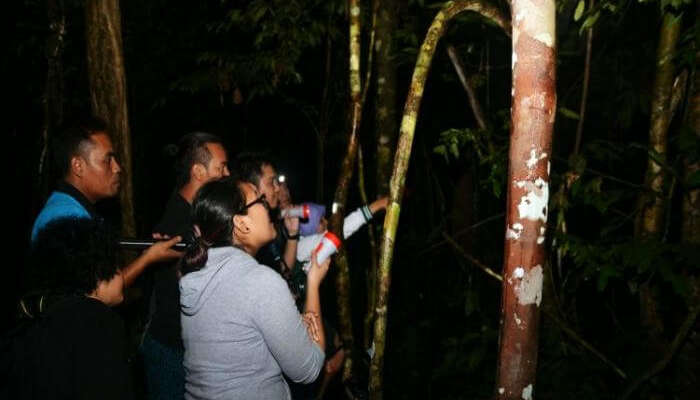 You can feel the wallop of being in the middle of nowhere with wild animals surrounding you. Though an elephant reserve and a tiger reserve, you will definitely get your fill of jungle cats, wild pigs, sloth bears, viper snakes and king cobras, among the rich flora of the place. What more do you want to please your adventurous soul?
---
Planning your holiday but confused about where to go? These travel stories help you find your best trip ever!
Real travel stories. Real stays. Handy tips to help you make the right choice.
---
5. Adventures On The Holy Soil Of Rishikesh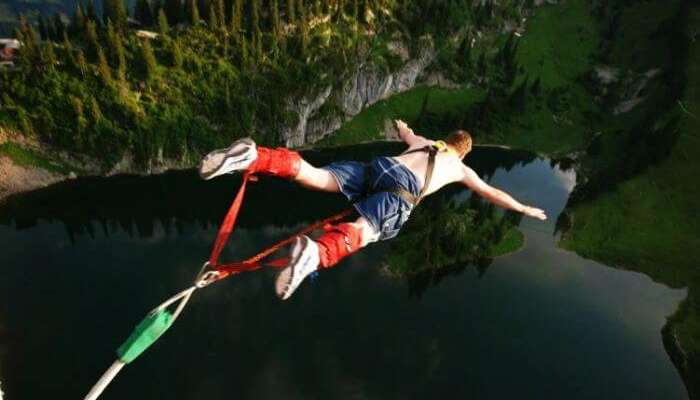 The mini Vancouver of India, Rishikesh provides you with all sorts of adrenaline-pumping and thrill-seeking adventures. Besides all sorts of conventional adventuresome activities, you get to experience Asia's highest bungee-jumping here. The pioneer of river-rafting and camping, this place is perfect for your grand celebration with a mini budget.
If Party Is The Mantra For You
Lavisher's Pick:
6. Party(Dhoom Style) In Rio De Janeiro, Brazil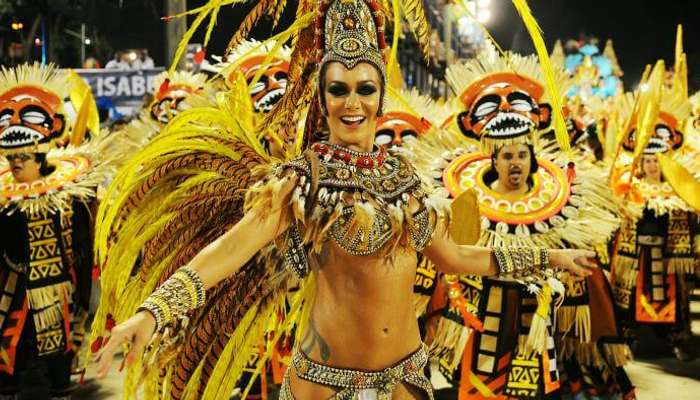 Are you a Dhoom fan? Or a Hrithik Roshan fan? Well, here is your chance to party in his style. Make your trip a never-ending party here. Indulge in full-of-life carnivals, engaging beach parties, inquisitive sight-seeing and incessant meetings with new people – a sure way to have an envious birthday celebration!
Must Read: Taking A Vacation At These 10 Places With Your Family Would Be Super Awkward
7. BET Your Birthday To Be Super-Exciting In Vegas, US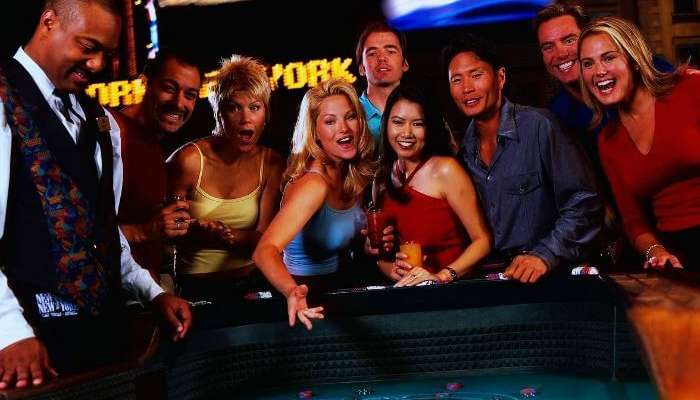 What happens in Vegas, stays in Vegas. You ought to follow this simple instruction. Party like an animal, fall in love, fall out of love, drink like a fish, gamble like a madman and dance like a maniac. Trust, you would not be the only one. After all, Vegas do have a reputation to uphold, buddy.
Budgeteer's Pick:
8. On The Coasts Of Goa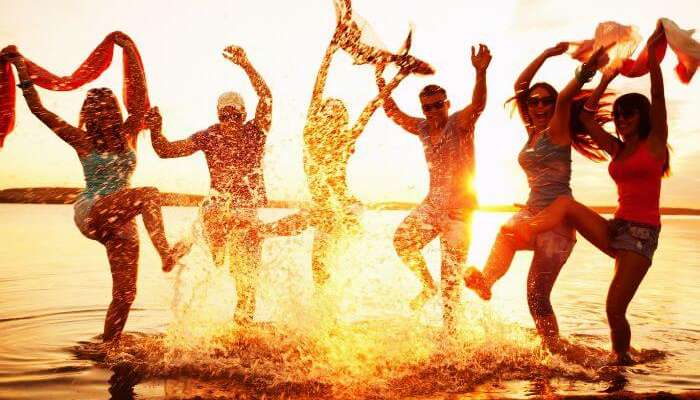 The Mecca for party animals and aqua lovers in India, this place is the favorite and most obvious choice for celebrations and parties. Luxurious cruises, boutique resorts, private beaches, water sports and lots of booze. Now this is THE perfect way to celebrate your 25th birthday.
Must Read: 10 Zesty Trips You Ought Take While You're Still Single
9. Be A Part Of Nightlife Of Mumbai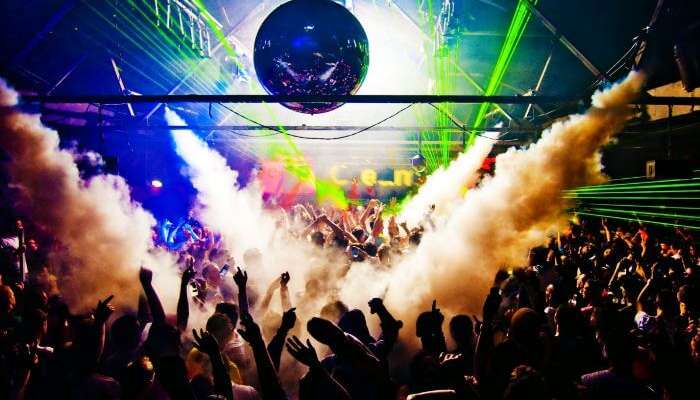 Ye hai Mumbai meri jaan! This never-sleeping city is one of the top contenders for The Best Night Life. Flowing booze, constant hum of music and sweet chatter of typical Mumbaikars will make your birthday an eventful one. A BYOB (Bring Your Own Booze) party is a must try. Also, one of the safest cities for women, Mumbai will definitely become your favorite on your first visit.
10. Bath Party In Budapest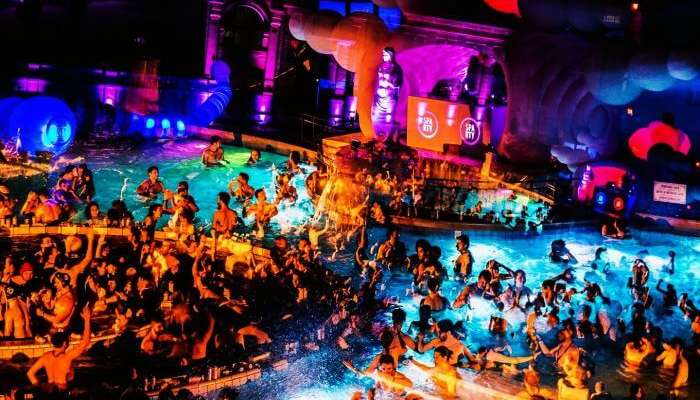 If you have ever wanted to indulge in a thermal bath party then here is your chance. Meet new people in these "not so exclusive" parties and enjoy your birthday and splash around with them. This special type of clubbing while being in swimwear and soaking in the hot water is a sure way to have a unique and definitely enjoyable birthday experience.
On Your Merry Way For A Road Trip
Lavisher's Pick:
11. Along The Great Ocean Road, Australia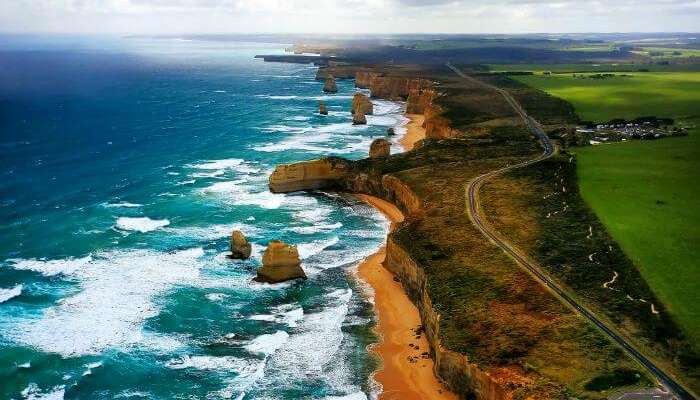 Buddy, if this awesome scenery of the road doesn't allure you then you seriously need to consult a doctor. I mean, the exquisite combination of moist ocean breeze, soft whisperings of crashing waves, light music in your rented car, unending blue expanse of ocean and delightful scenery can prove to be so therapeutic that you will emerge as a new rejuvenated soul after this road journey.
Must Read: 20 Dream Roads Across The Globe Fetched Right Out Of A Traveller's Fantasy
12. For An Out Of The World Experience On The Atlantic Road, Norway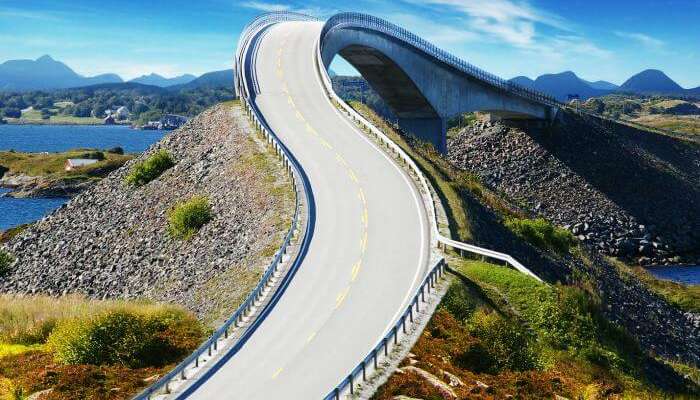 A road trip along this highway is my personal favorite way to celebrate my 25th Birthday. High waves crashing into your car while you drive along this stretch. Once in a life-time experience, this style of your birthday celebration will prove to be unmatched for.
Budgeteer's Pick:
13. From Guwahati To Tawang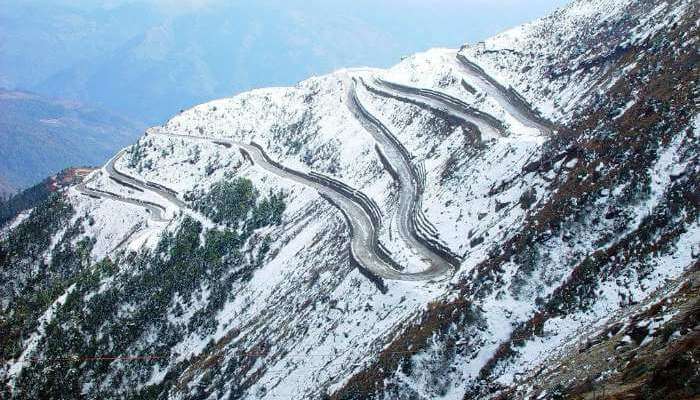 Still not much commercialized tourist destination, Tawang hold some magical splendor about it. The untouched landscapes and non-littered spots can take you for a spin. Not a conventional choice for a road trip, this stretch has its own bewitching qualities. A celebration in all its true sense!
14. From Chennai To Munnar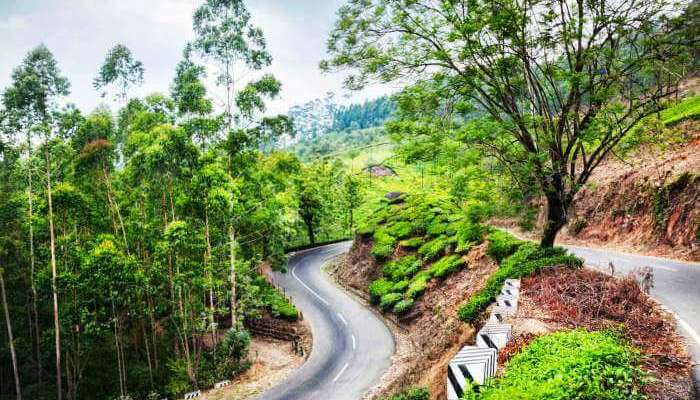 This beautiful colonial hill station of tea plantation is a destination worth a road trip. The breath-taking aura of this journey will make you realize you truly is a part of an extraordinary world. You will get to see the creativity with which the higher being has painted these beautiful landscapes complete with various waterfalls and natural water sources.
15. From Manali To Leh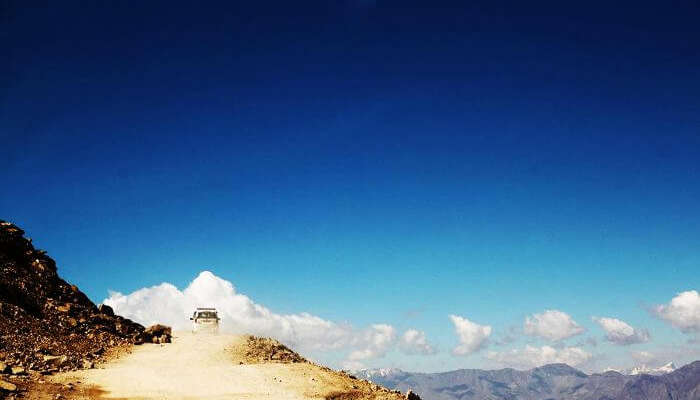 This spectacular stretch has been a dream road journey for many. The highways lined with snow-clad mountains, steep slopes, abrupt valleys, misguiding water reserves and all of this with limited amount of oxygen. If you haven't fulfilled this dream yet, then now is the time. And even if you have, it's not like second time is too many.
Must Read: 20 Road Trips Every Biker Ought To Take This Monsoon
For Those Who Love The Sea
Lavisher's Pick:
16. Cruise Your Way From Singapore To Thailand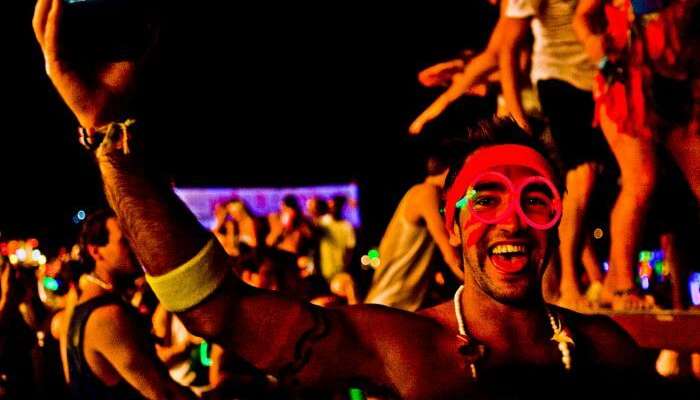 Vast expanse of blue water engulfed by darkness with light occasionally reflecting of it will give you an incredible feeling. Now add in the factor of your birthday and the extraordinary factor doubles. Yes, a novelty it is and a sure-shot way to have a most happening birthday with the company of your selection.
17. To The Magic Of Raglan, New Zealand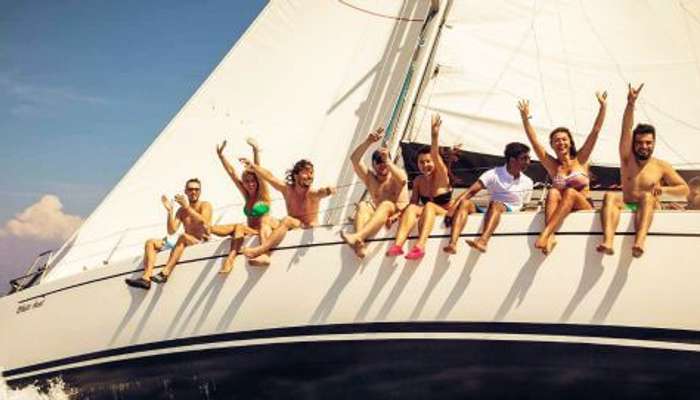 The luster of water with the reflections of magical sunsets and brilliant sunrises can make your day. And so can your special birthday. Take a pick of your favorite friends and cruise away to this exotic destination. A lively surf town, this place is famous for its black sand coastline. Come to think of it, you can get thousands of pictures of your special birthday celebrations.
Budgeteer's Pick:
18. At The Southernmost Tip, Kanyakumari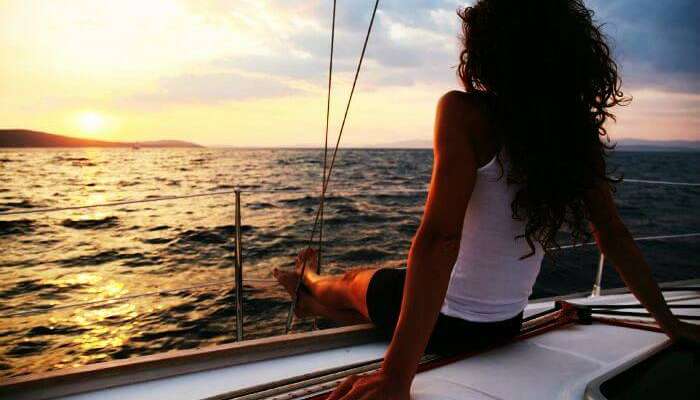 Cruise away to the southernmost tip of India and celebrate your special birthday. White water and high waves will make you feel as if you are standing in the middle of water. The feel you get when high waves engulf you for a moment is indescribable. On a clear day, you may get to see the silhouette of Sri Lanka.
Must Read: 10 Zesty Trips You Ought Take While You're Still Single
19. On Pristine Beaches Of Andaman Island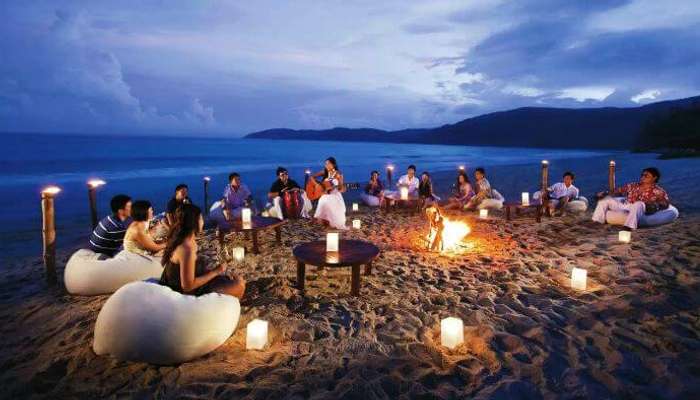 These magnificent islands are truly bestowed with paradisiacal beauty. The clear water and the feel of warm sand between your toes while blowing the candles on your 25th birthday cake. Oh, what an ideal birthday it is going to be for you. Just saying. ☺
For People With "Backpacking" Streak
Lavisher's Pick:
20. On The Mystical Land Of Turkey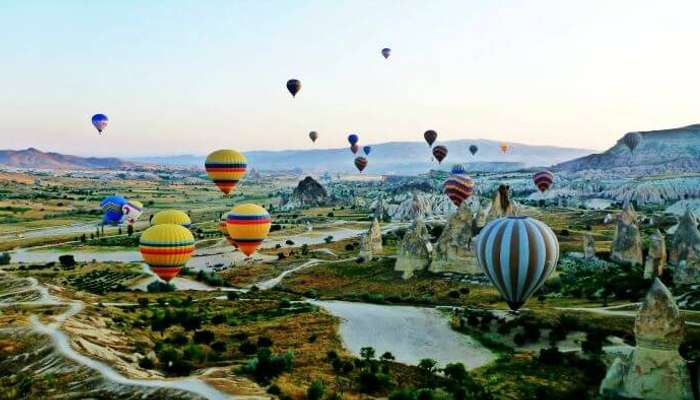 If you want to add a dash of mystic and fairytale to your birthday, then Turkey is the place for you. This country will definitely not burn a hole in your pocket. You will get some seriously awesome experiences like hot-air ballooning, open air museums, traditionally prepared authentic Turkish food, hiking, trekking, whirling dancing and such among the others.
Must Read: A Quick Rundown Of 12 Best Places To Visit In Turkey That Must Be On Your Itinerary
21. The Colorful Way Of Spanish Heritage In Costa Rica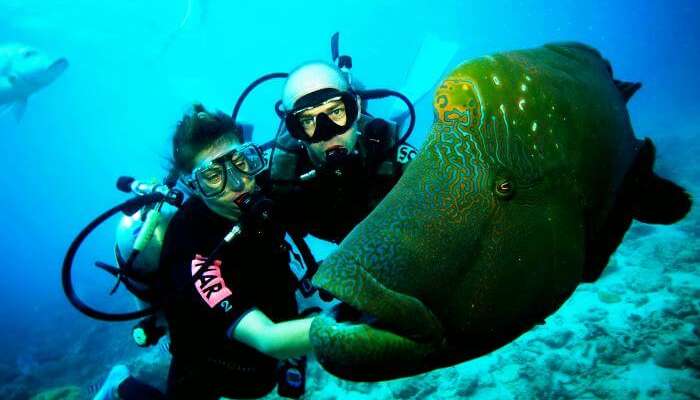 Golf around, boat, cruise to Guanacaste, surf, snorkel, scuba-dive, hike, rappel and beach hop to celebrate your birthday in a unique way. This rugged and rain forested country has a lot to offer you in terms of activities. And if you want to relax and just take in the view then there are numerous beaches and public terraces to enjoy the view.
Budgeteer's Pick:
22. To The Unadulterated Beauty Of North East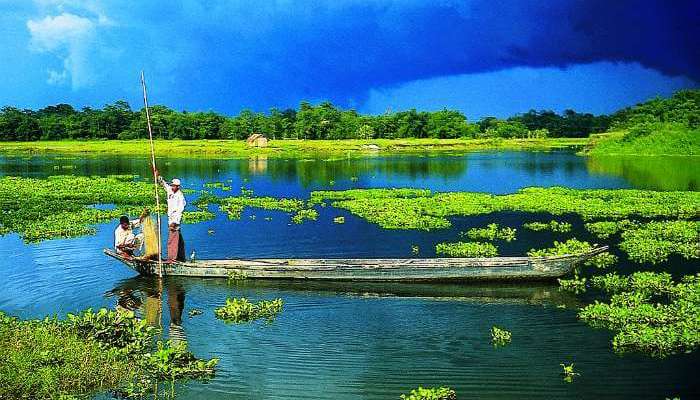 Pack your bags and let the hidden explorer inside you dominate. The flawless beauty of this region will entice you to go further and look out for some virgin locations which can be your personal heaven. The beautiful rock caves or unsuspecting locations behind the waterfalls totally have the potential to be your secret.
Must Read: 15 Secrets Of North East India Locals Have Been Keeping To Themselves
23. To The Immaculate Land Of Himalayas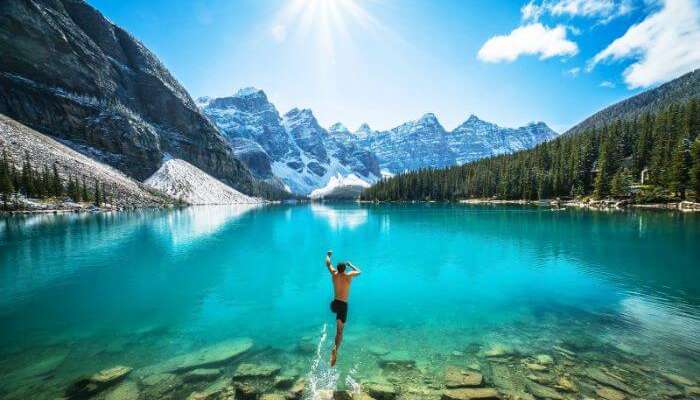 Get ready to have an experience of your life. You can't even begin to imagine the plethora of secrets and hidden treasures Himalayas have. Backpacking to Himalayas can be your most innovative way to celebrate the first quarter of your life. Phenomenal beauty and remarkable terrains of Himalayas have the potential to leave you in awe.
For Those Who Love Their Solitude
Lavisher's Pick:
24. To The Vibrant World Of Reykjavik, Iceland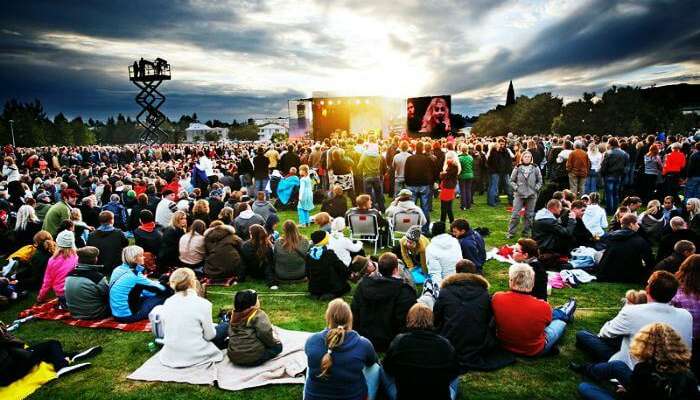 You will be surprised and impressed with what this small city has to offer in terms of activities, art and culture. The constant shower of art festivals and music festivals will never let you have a dull moment during your celebrations. It will make your birthday a vibrant and lively affair. Engage in different actions and have a blast of your life.
Budgeteer's Pick:
25. To The Euphoria Of Kasol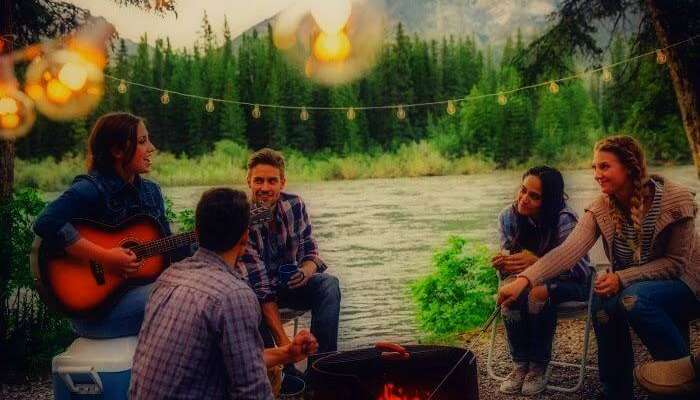 Go and reinvent yourself on your 25th birthday. Re-acquaint with your true self in the calm and soothing setting of this place. With cool co-tourists around you, this is a good place to just let go of all your burdens for the moment and celebrate and meet with some new people.
Must Read: 23 Places in India to have Bonfire with Your Coolest Friends
So my work is done here, I have provided you with great many options to make your 25th birthday worth a while. Now you need to turn the wheels in your head and decide where do you want to head out.
---
Looking To Book An International Holiday?
Book memorable holidays on TravelTriangle with 650+ verified travel agents for 65+ domestic and international destinations.
---
Comments
comments