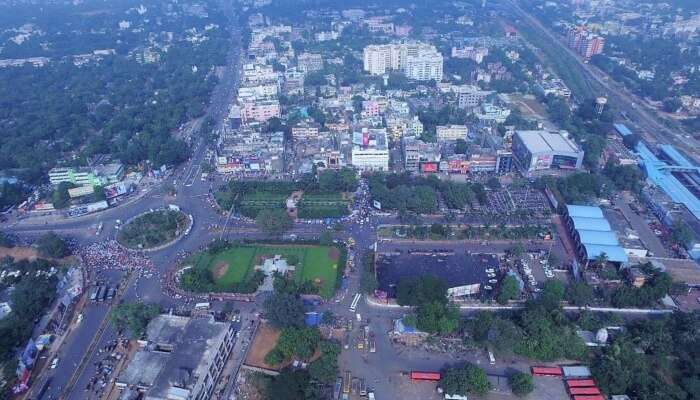 The incredible and ancient city of Bhubaneswar is extremely rich in cultural heritage, natural beauty and a ravishing history. This alluring city has been able to maintain its ancient richness with its incredible economic progress and industrialization. Bhubaneswar happens to be one of the major economic and industrial centres in this part of India and is on track to become the first "Smart City" in India. This ravishing city is also known as the 'City of Temples' as there are a huge number of enamouring temples in the city. Explore some of the best places to visit in Bhubaneswar moving forward.
31 Best Places To Visit In Bhubaneswar
Here is the list of the most popular places to visit in Bhubaneswar that will make sure that you have a wonderful time while visiting this Odisha! The places in Bhubaneswar are really amazing and will put you in a state of trance. Visit and explore these beautiful places.
1. Lingaraj Temple – Architectural Marvel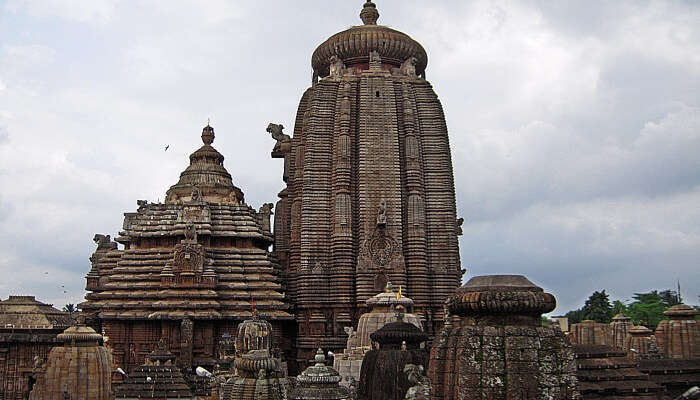 Lingaraj Temple is a glorious temple located in the city of Bhubaneswar and is one of the most important attractions and landmarks. This eleventh-century temple is an architectural marvel in the city of Bhubaneswar. Being a major tourist destination, this ancient temple is also an important pilgrimage in this part of the country. The whole architecture, stone carvings and interiors are extremely riveting. Temple surroundings are extremely clean, well-maintained and serene. A visit to Bhubaneswar is incomplete without a visit to this enchanting temple.
Visit These 7 Museums In Bhubaneswar For A Trip Down Memory Lane
2. Udayagiri And Khandagiri Caves – Wonderous Caves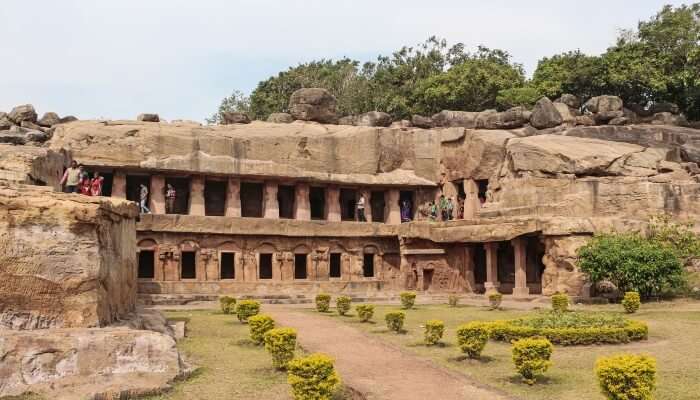 Udayagiri and Khandagiri caves are a wondrous attraction in Khandagiri area of Bhubaneswar. The caves are also popularly known as Kattaka caves. These alluring caves are a mix of ethereal natural and ancient man made caves – which makes it an incredible place to visit. Situated on the small hilltop, these caves may need at least 2 to 3 hours to explore. There are scintillating murals surrounding the caves and there is a very charming garden in the area. One may also find a lot of monkeys near the caves. Truly an enchanting place to visit and explore
Location : Khandagiri, Bhubaneswar, Odisha 751030
10 Fascinating Odisha Museums For Your Love Of History And Art
3. Rajarani Temple – Serene And Tranquil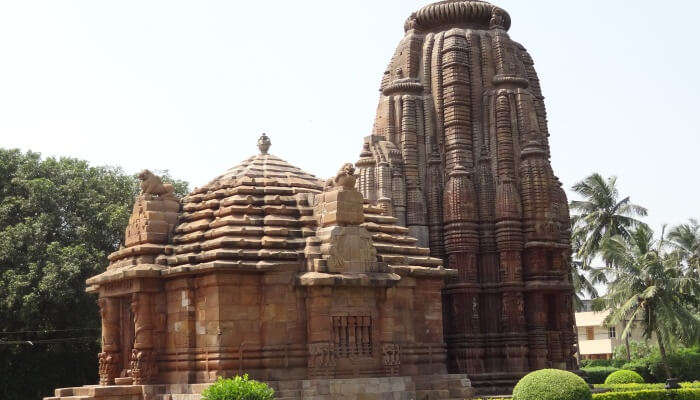 This 11th century temple is a smashing piece of architecture. Situated in the old town of Bhubaneswar, this glorious monument is an ethereal place to visit. The surroundings are very tranquil and serene. There is an extremely well-maintained garden in the temple's surrounding. This ancient monument doesn't have idols to worship inside the temple compound. One could adore the stone cravings and beautiful artwork inside and outside the temple.
Location : Tankapani Road, near BOI ATM, Kedar Gouri Vihar, Rajarani Colony, Rajarani Temple, Bhubaneswar, Odisha 751002
Top 10 Haunted Places In Odisha And Their Paranormal Activities
4. Mukteshvara Temple – Amazing Temple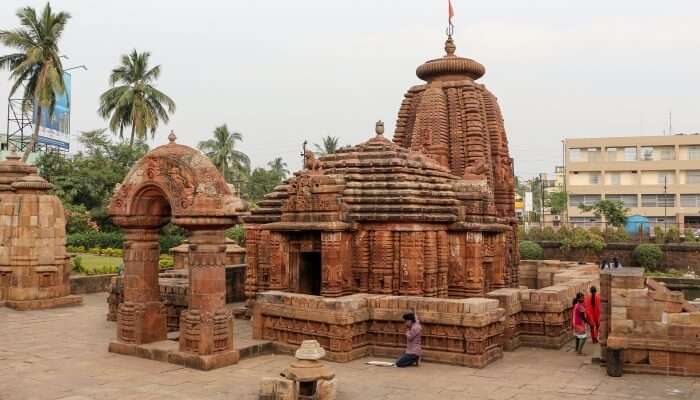 This glorious ancient temple was built in the 10th century. This stunning piece of architecture and sacredness is dedicated to Lord Shiva. The amazing temple has incredible serene vibes and tranquil surroundings. There is an alluring fish pond in the temple compound which also has a blissful garden to relax and stroll. This beautiful temple is a must visit attraction in Bhubaneswar.
Location : Old Town, Bhubaneswar, Odisha 751019
10 Beaches In Odisha That Are So Lit That You Will Want To Visit Them Again
5. Odisha State Museum – Culture And Language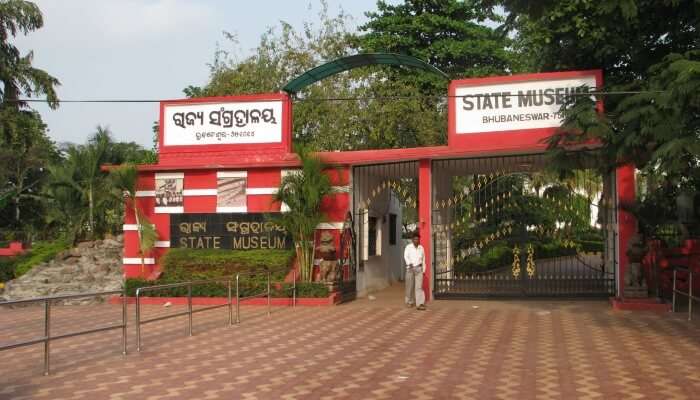 Odisha has an incredibly rich culture and heritage and the Odisha State Museum is one perfect place to explore some of the rich cultures of this incredible state of India. A wonderful place to learn about the culture, art, language, architecture, religions that have evolved in this intriguing state of Odisha.
This is a huge museum spread over multiple floors and multiple sections and may need a good 4 – 5 hours if you want to explore it nicely. The collection of artefacts and exhibits is startling at this museum. This will surely captivate you and is a must-visit place if you are interested in learning about this beautiful state and the city of Bhubaneswar.
Entry Fees: INR 20/-
Location: Near Lewis Road, Kalpana Square, BJB Nagar, Bhubaneswar, Odisha 751014
Sea Ports In India 2022: Know About The Important Ports Which Stands As A Glory Of The Country!
6. Ekamra Kanan Botanical Gardens – Bird Watching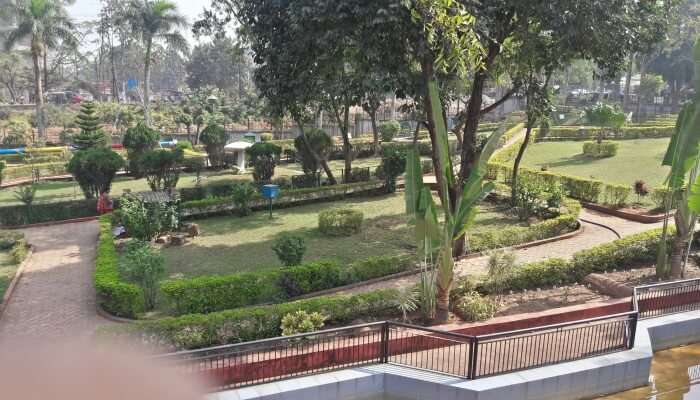 This is an incredible landscaped park maintained by the local government. Best part of this botanical garden is the presence of a number of exotic birds throughout the park. In case if you are a bird lover, try coming in here early in the morning and you will be captivated by the enchanting chirping of the birds here. The garden is full of exquisite flora including numerous varieties of roses and cactus here. This is a large park – distributed over 2 acres and full of alluring natural beauty. There is an entry ticket of INR 25 /- per individual. The place is extremely calm and serene – one of the best places to relax amidst the natural beauty.
Location: Government of Orissa, Forests and Environment Department, Nayapalli, Bhubaneswar, Odisha 751015
8 Places Near Cuttack That You Must Surely Visit On A Long Vacation
7. Dhauli Shanti Stupa – Awe Inspiring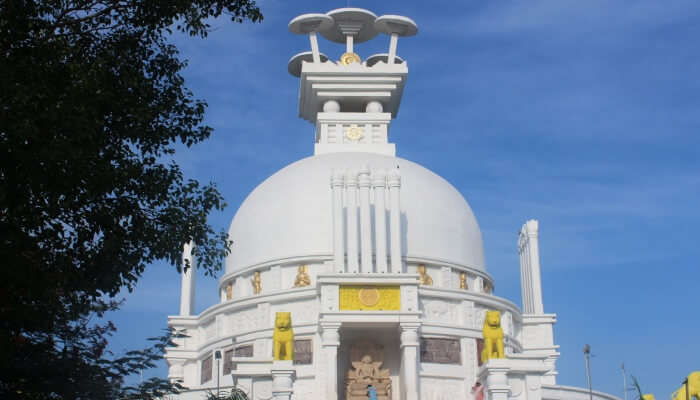 Standing tall at Dhauli hills, this is an elegant and awe inspiring Buddhist monument. Situated in a very serene surroundings, the monument was built in the early 1970s. This Buddhist temple is made up of white marble and looks stunningly beautiful. The drive to this monument is incredibly gratifying with full of ethereal views. The views of Bhubaneswar city from this monument on top of the hill are quite ravishing. This is a beautiful place away from the city's bustle.
Location: Dhauni Hills, Bhubaneswar, Odisha 752104
7 Enthralling Things To Do In Cuttack Which One Must Experience When They Are Visiting Orissa!
---
Planning your holiday but confused about where to go? These travel stories help you find your best trip ever!
---
8. Deras Dam – Picturesque Landscapes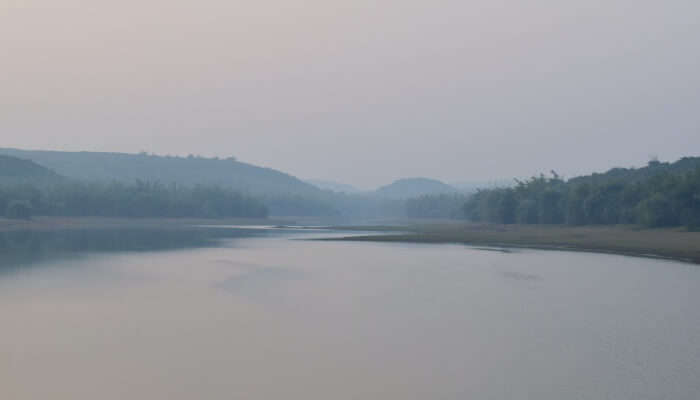 This is an incredible dam with lot of picnicking opportunities in the areas surrounding the dam. The dam is around 15 km away from the city center. The whole area surrounding the dam is forestry and covered with lush green trees. This is a wonderful picnic spot surrounded by adorable natural setting and with ethereal views. One can also take a dip in the water reservoir or simply sit with your feet in water during summers. There is also a little cafeteria for you to enjoy a hot cup of tea with warm snacks. The area closes by 4:30 pm in the evening. This place with its green natural settings and soothing sounds of flowing water will relax and rejuvenate your soul.
Entry Fees: INR 40 /-
Location : Kantabada – Deras Dam Road, Barapita, Odisha 752054
10 Best Hotels In Puri For A Comfortable Stay In This Beautiful Place
9. Biju Patnaik Park – Relaxing Environment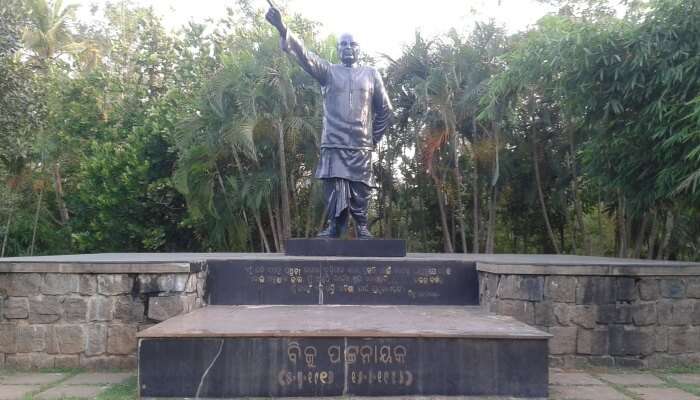 A wonderful place to stroll in the middle of nature. The park is full of greenery and well-maintained plants. This is an old park which has an open gym area and play areas for kids. There is also an eatery for you to have your snacks, tea or lunch. The park is locally popular as Forest Park and tourists prefer this for picnics and morning/evening jogs. Full of nature, the park is quite serene and a perfect place for a refreshing and relaxing time away from the hustle-bustle of the city.
Location: Forest Park, Bhubaneswar, Odisha 751009
Nightlife In Bhubaneswar: 4 Best Places To Forget All Your Woes In 2022
10. Regional Science Centre – Fun Learning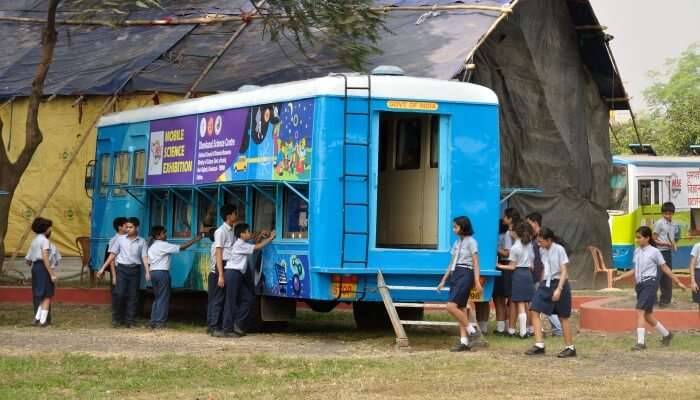 This is an incredible science centre and is unique in many ways. The Science centre has many gadgets and machines showing how different things work. The centre also has a 3D auditorium where one can see 3D movies related to science and technology. This is a popular place amongst science enthusiasts and kids. There is an intriguing Taramandal area that showcases different planets, stars and constellations. The centre also has a lovely park with alluring ducks chirping and playing there. There is an entry fee of INR 25 per person. The centre closes in the evening by 6:30 pm. This place shouldn't be missed if you are travelling with kids.
Location : Pandit Jawaharlal Nehru Marg, Bhubaneswar, Odisha 751013
5 Popular Hill Stations In Rajasthan For A Refreshing Escape From The Desert In 2022
11. Chandaka Reserve Forest – Elephant Reserve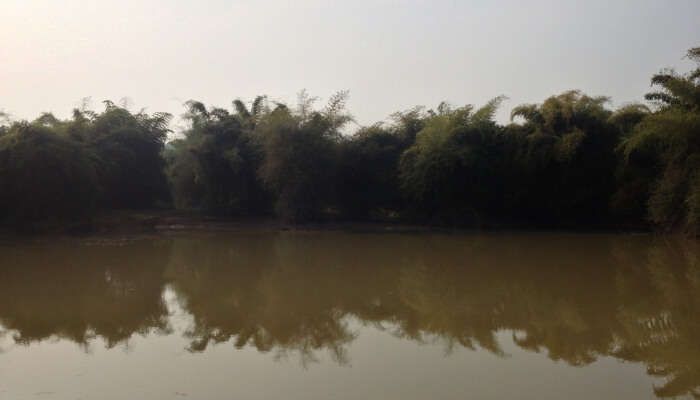 This is an enchanting forest reserve area around Bhubaneswar. The area is full of lush green dense woods and tall trees. The nature is in abundance in this forest area. The forest area is sprawled in an area of 175 sq. km., the forest is surrounded by mountain hills of Cuttack and Khurda areas. These forests are popular for being an important elephant reserve. One can get jeep safaris in the forest and explore the lives of imposing entrancing elephants in this region.
Location : Chandaka Reserve Forest, Bhubaneswar
30 Tourist Places In Odisha To Visit In 2022 For A Fun Vacation
12. Parashurameshvara Temple – Architectural Marvel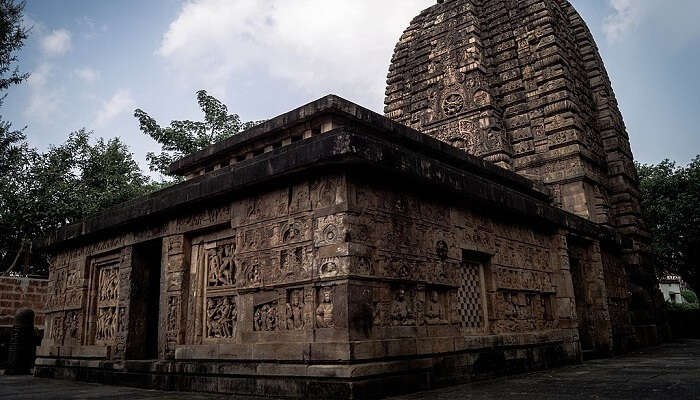 Image Source
If you are looking for religious tourist places in Bhubaneswar, then you ought to visit the Parashurameshvara Temple on your vacation. The structure of this temple reflects the Odia style of architecture and it is one of the oldest temples in Bhubaneswar. Lord Shiva is the main deity worshipped in this temple. It is believed that this temple was built-in 650 CE and it is one of the most eminent ancient temples in Odisha.
Location: Near Bindu Sagar Pond, Kedar Gouri Vihar, Old Town, Bhubaneswar, Odisha
Puri Jagannath Yatra 2022: A Confluence Of Faith And Culture
13. Ram Mandir – Ignite Spirituality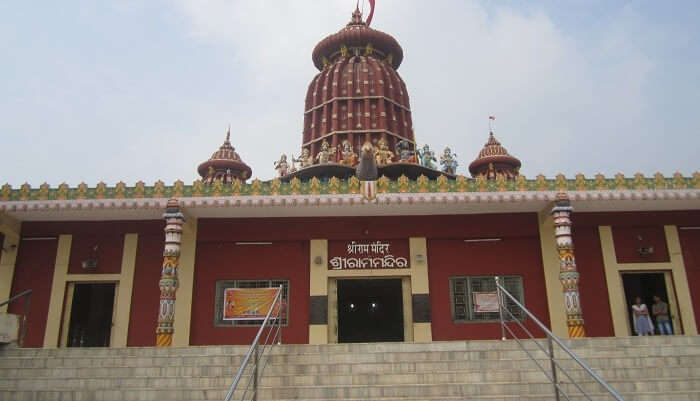 Image Source
Dedicated to Lord Ram, Goddess Sita, and Lord Lakshaman, Ram Mandir is a beautiful structure in Bhubaneswar. When you are all tired after exploring the tourist places in Bhubaneswar then you should pay a visit to Ram Mandir to mediate and seek blessings of Lord Ram. The best time to visit this temple is during major festivals like Vivaha Pancham, Ram Navami, Janmashtami, Pana Sankranti, Dussehra, and Shivaratri.
Location: Naka Gate Chowk, Khandagiri, Bhubaneswar, Odisha
6 Cafes In Bhubhaneshwar That Are Local's Favorite Places To Hang Out & Chill
14. Baitala Deula – Historic Significance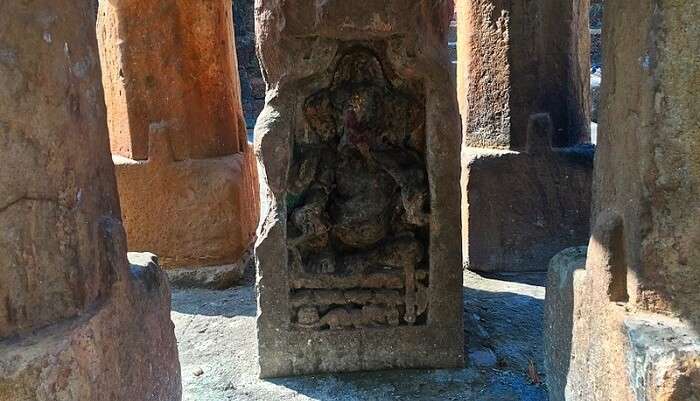 Image Source
Built-in Khakra style, Baitala Deula is known for its stunning structure and attracts a lot of tourists every year. Established in the 8th century, Baitala Deula is famous as Tini-Mundia Deula among locals. A gorgeous Hindu temple situated in the capital city of Odisha, Baitala Deula is considered one of the best places to visit in Bhubaneswar for all history enthusiasts. The main deity worshipped in this temple is Chamunda or Charchika and the spires in this temple denote the three powers of goddess Chamunda which are Mahalakshmi, Mahasaraswati, and Mahakali.
Location: Barhadanda Road, Old Town, Bhubaneswar, Odisha
60 Best Hill Stations In India In 2022 That You Must Explore At Least Once In Your Life
15. Ananta Vasudev Temple – Historical Traditions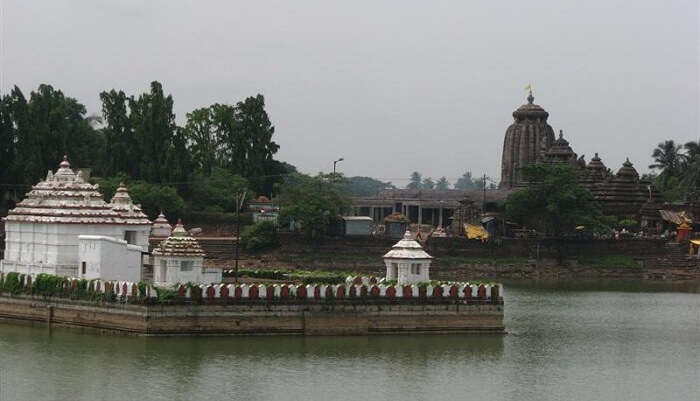 Image Source
Ananta Vasudev Temple is one of the most popular places to visit in Bhubaneswar for all those who are looking to have an encounter with the traditions and culture of the city. This temple is dedicated to Lord Krishna and many rituals and ceremonies are performed here throughout the year. As soon as you will enter this 13th-century temple you can have a look at the idols of Balarama, Krishna, and Subhadra. Try wearing decent clothes and covering your head before you enter the temple.
Location: Gouri Nagar, Old Town, Bhubaneswar, Odisha
16. ISKCON Temple – Religious Place
Image Credit: SUDEEP PRAMANIK for Wikipedia 
ISKCON Temple is one of the most beautiful temples in Bhubaneswar and is one of the most religious places to visit in Bhubaneswar. ISKCON temple was built in the year 1991 by ISKCON (International Society for Krishna Consciousness) and serves as an alternative to Lord Jagannath temple in Puri. It is believed that this temple offers abode to the Lord Jagannath.
Location: NH-5, Near Krishna Tower, IRC Village, Nayapalli, Bhubaneswar, Odisha 751015
17. Hirakud Dam – India's Longest Dam
Image Credit: Quarterbacker for Wikipedia
Hirakud dam is constructed across the Mahanadi River in Sambalpur, Odisha and is the longest man-made dam in India. The dam stretches across 56kms and is one of the best places to visit in Bhubaneswar. The dam was built in the year 1956 and is a fantastic spot to see nature in its glory. There is a drive-through road that takes you 21kms over the dam and lets you witness breathtaking views. It is also a popular spot among those who are into bird-watching.
Location: Sambalpur, Odisha
7 Places To Visit In Odisha In June For A Fun And Exciting Trip In 2022
18. Parasurameswara Temple – Marvellous Architecture
Image Credit: Balaji for Wikipedia
Parasurameswara Temple, a temple that was constructed in 650 A.D. is a testament to marvellous architecture of that period. The Oriyan style architecture of this temple makes it one of the most beautiful places to visit in bhubaneswar. The most eye-catching feature of the temple is the presence of one thousand lingas. The temple is adorned with carvings of Lord Ganesha, Lord Shiva, and Goddess Paravti.
Location: near Bindu Sagar Pond, Kedar Gouri Vihar, Old Town, Bhubaneswar, Odisha 751002
19. Bindu Sarovara – Holy Water
Image Credit: Nizil Shah for Wikipedia
Bindu Sarovar or commonly known as Bindu Sagar is a water tank that is believed to be sacred by the Hindus. The tank lies in the vicinity of the Lingaraj Temple and there are a lot of temples that are surrounding this water tank. It is believed that the water in Bindu Sagar contains drops of water from all the major holy pools and rivers of India. It is one of the best places to visit in Bhubaneswar if you want to witness the religious side of this city.
Location: Bhubaneswar, Odisha
9 Romantic Places In Odisha To Explore With Your Partner In 2022
20. Brahmeswara Temple – Oriyan Architecture
Image Credit: Muk.khan for Wikipedia
The Brahmeswara Temple is a relic that is another prime example of the brilliance of Oriya style of architecture. The temple is surrounded by four similar shrines and was built during the 11th century. The main shrine of the temple is dedicated to Shivalingam and you can also see the sculptures of Lord Shiva and Goddess Parvati alongside. The temple is one of the most amazing tourist places in Bhubaneswar that is famous for beautiful carvings.
Location: Tankapani Rd, Siba Nagar, Brahmeswarpatna, Bhubaneswar, Odisha 751002
21. Tikarpada Wildlife Sanctuary – Into The Wild
Image Credit: Rajani3737 for Wikipedia
The Tikarpada Wildlife Sanctuary is one of the tourist places in Bhubaneswar that is known for its mesmerizing beauty, and green surroundings. The sanctuary is spread across an area of 795.52 square kilometers and houses a large variety of wild animals, birds, and flora. The sanctuary is home to tigers, leopards, gaurs, simbal, four horned antelopes, sloths, and more. Within the Tikarpada wildlife sanctuary there is The Gharial Sanctuary which is responsible for breeding and caretaking of Gharials. This is one of the best wildlife sanctuaries in Odisha.
Location: Odisha 759132
Odisha Food: 24 Iconic Dishes That Are Too Drool-Worthy To Skip In 2022
22. Museum Of Tribal Arts & Artefacts – Collection Of Artefacts
Image Credit: Balaji for Wikipedia
Amongst the many tourist places in Bhubaneswar is the Museum of Tribal Arts & Artefacts that houses a collection from the 62 tribes of Odisha. If you love to explore the cultures and tradition of Odisha, a visit to the museum will suit you well. The museum houses a collection of costumes, accessories, jewelry, farming equipment, weapons and gears and more.
Location: Unit – VIII, CRP – DAV Rd, CRPF Colony, Nayapalli, Bhubaneswar, Odisha 751003
30 Tourist Places In Odisha To Visit In 2022 For A Fun Vacation
23. Nandankanan Zoological Park – Zoo Inside A Forest
Image Credit: Jitendraamishra for Wikipedia

The Nandankanan Zoological Park is one of a kind zoo that is housed inside a forest. The Nandankanan Zoological Park was established in the year 1960 to ensure that the flora and fauna thrive in a natural habitat. This zoo is the first in the whole wide world to have bred Melanistic and White Tigers, successfully. It is one of the most famous tourist places in Bhubaneswar.
Location: Nandankanan Rd, Near Police Station, Barang, Bhubaneswar, Odisha 754005
24. Chausath Yogini Temple – Religious Significance
Image Credit: PankajSaksena for Wikipedia
Chausath Yogini Temple is a temple that bears striking resemblance to the temple in Khajuraho and was built during the 10th century during the Kalachuri kingdom. The temple is located near the Narmada River and is counted amongst the Bhubaneswar places to visit. Goddess Durga is the presiding deity of the temple. The temple is known to follow Yogini culture and almost 70 Yoginins reside in the temple.
Location: Balianta, Hirapur, Odisha 752100
15 Spectacular Hill Stations In Odisha That Are Underrated But Probably The Best For 2022
25. Kedar Gauri Temple – Must-visit Temple
Image Credit: Rnivargi for Wikipedia
Kedar Gauri Temple, one of the Bhubaneswar places to visit, is one of the eight Astasambhu Temples and is dedicated to Goddess Gauri and Lord Shiva. Some locals also believe that the temple is dedicated to two couples named Kedar and Gauri. The famous attraction here is the annual procession that starts from the Lingaraja and goes till Kedar Gauri Temple and is held here to commemorate the marriage of Shiva and Parvati.
Location: Near Bindu Sagar Pond, Kedar Gouri Vihar, Old Town, Bhubaneswar, Odisha 751002
11 Best Weekend Getaways From Bhubaneswar That Have Some Great Times Waiting For You!
26. Nicco Park – For A Fun Day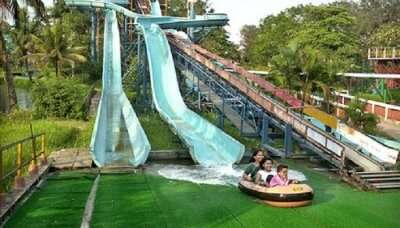 This is one of the fascinating places to visit in Bhubaneswar which can be visited with family and friends. Considered to be one of the quick getaways for a day out, this amusement park was designed and built in association with Nicco Japan. Decorated with beautiful and well-maintained gardens, the park has a wide variety of rides to enjoy.
Location: Nicco Park Rd, Bhubaneswar, Odisha 751022
Entry Fee: INR 180
Timings: 10:30AM-6:30PM
13 Best Weekend Getaways From Visakhapatnam That Offer A Rejuvenating Break In 2022!
27. Pathani Samanta Planetarium – To Enjoy Science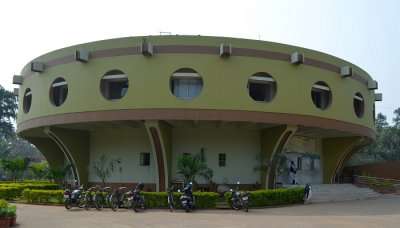 Image Credit: Subhashish Panigrahi for Wikipedia
This planetarium is named after a famous astronomer, Pathani Samanta. The place was built by the Science and technology department of the Government of Odisha for making people aware of the topic. Inside the planetarium, one can learn from audiovisual programs and poster shows. The main highlight of the place is night sky gazing.
Entry Fee: Adult (INR 30), Children (INR 20)
Timings: 2PM-5PM
28. Ramachandi Beach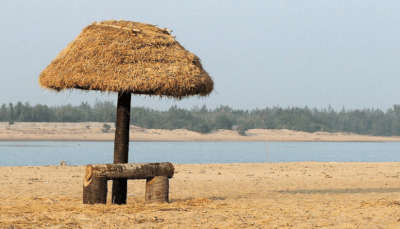 Nestled at a distance of 65 kilometres from Bhubaneswar, this stretch of coastline is a perfect destination to observe the coming together of the Bay of Bengal and River Kushabhadra. The Ramachandi Beach is easily accessible with the construction of Marine Drive Road and just 7 kilometres of Konark making it a short and serene drive away. 
29. Esplanade One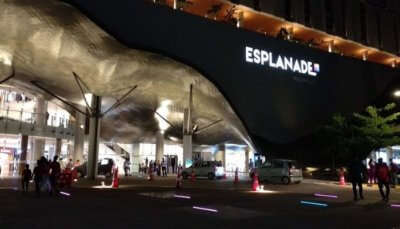 30. Ocean World Water Park
31. Bhaskareswara Temple
Shopping In Orissa: Head To These 7 Places For An Ultimate Shopping Experience
The intriguing city of Bhubaneswar will surely enthral you with its rich historic culture and brilliant modern industries and infrastructure. There are plenty of places to visit in Bhubaneswar, a city that has been able to balance its ancient rich culture with a stunning modern industrial development. The beauty of this city will surely make you feel awe-inspired. Plan your visit to Bhubaneswar and do share your reviews with TravelTriangle!
For our editorial codes of conduct and copyright disclaimer, please click here. 
Frequently Asked Questions About Places To Visit In Bhubaneswar
What is Bhubaneswar popular for?
Bhubaneswar is the biggest city in Odisha. The city is famous for its ancient rich heritage especially its historic monumental temples. The city is popularly known as City of Temples due to the incredible ancient temples in the city. It also happens to be the capital city of Odisha.
What is the main food in Bhubaneswar?
Chana Podo or burnt cheese and rasgulla are the main sweets of Bhubaneswar. Rice, fish and different lentils are also popular in Bhubaneswar.
How far is Cuttack from Bhubaneswar?
Cuttack is the neighboring city to Bhubaneswar. Cuttack is only 25 km from Bhubaneswar
How far is Puri from Bhubaneswar?
Puri is only 60 km away from Bhubaneswar. It usually takes one and a half-hour drive from Bhubaneswar to reach Puri.
What language do they speak in Bhubaneswar?
Odia is the official language here. Most people are comfortable with Odia and it is widely spoken everywhere. In most tourist places, people will be able to understand English. At some places, they may even communicate in Hindi.
Which are the best places to go for day trips from Bhubaneswar?
To plan day trips from Bhubaneswar, some of the best places to visit are Konark sun temple, Temple of Puri alongwith Rock Edicts and Art & Crafts Village Tour.
What are the best things to do in Bhubaneswar with kids?
While traveling with kids explore places like Museum of Tribal Arts & Artefacts, Mukteswara Temple, Lingaraja Temple, Nandankanan Zoological Park.
Is there any beach in Bhubaneswar?
There are beaches located near Bhubaneswar and some of the famous ones are Puri Beach, Chandrabhaga Beach, Gopalpur Beach and Chandipur Beach.
How far is Konark from Bhubaneswar?
The distance between Konark and Bhubaneswar via road is 99 kms and takes around 1:50 hrs to reach.
How many days are enough in Puri?
A holiday for 4 days is enough to enjoy the sightseeings and attractions around the place while also indulging into fascinating activities like shopping and beach hopping.
---
People Also Read
Places To Visit In Sangli Places To Visit In Meghalaya Places To Visit In Konkan