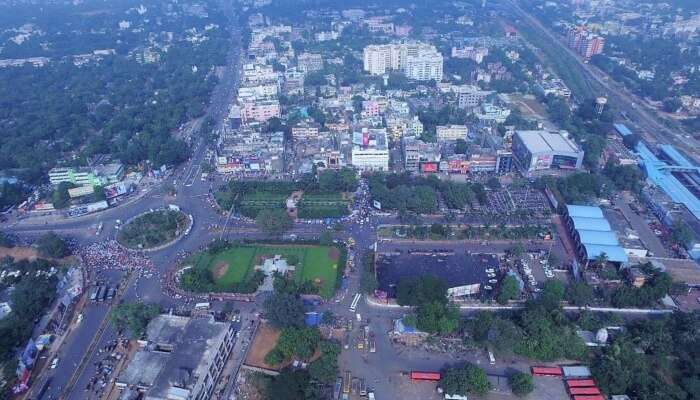 The incredible and ancient city of Bhubaneswar is extremely rich in cultural heritage, natural beauty and a ravishing history. This alluring city has been able to maintain its ancient richness with its incredible economic progress and industrialization. Bhubaneswar happens to be one of the major economic and industrial centers in this part of India and is on track to become the first "Smart City" in India. This ravishing city is also known as 'City of Temples' as there are a huge number of enamoring temples in the city. Explore some of the best places to visit in Bhubaneswar moving forward.
15 Best Places To Visit In Bhubaneswar
Here is the list of the most popular places to visit in Bhubaneswar that will make sure that you have a wonderful time while visiting this Odisha!
Lingaraj Temple
Udayagiri And Khandagiri Caves
Rajarani Temple
Mukteshvara Temple
Odisha State Museum
Ekamra Kanan Botanical Gardens
Dhauli Shanti Stupa
Deras Dam
Biju Patnaik Park
Regional Science Centre
Chandaka Reserve Forest
Parashurameshvara Temple
Ram Mandir
Baitala Deula
Ananta Vasudev Temple
1. Lingaraj Temple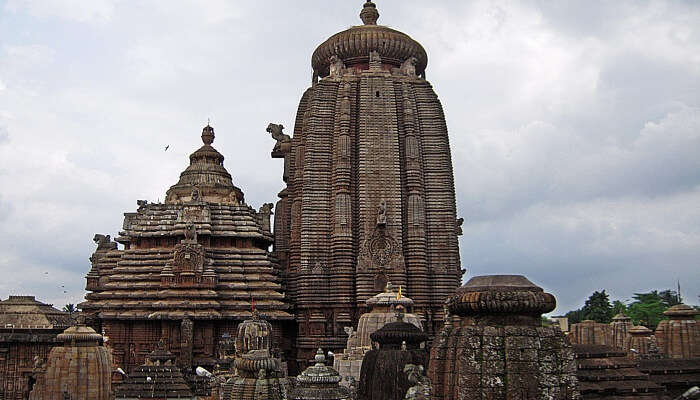 Lingaraj Temple is a glorious temple located in the city of Bhubaneswar and is one of the most important attractions and landmarks. This eleventh century temple is an architectural marvel in the city of Bhubaneswar. Being a major tourist destination, this ancient temple is also an important pilgrimage in this part of the country. The whole architecture, stone carvings and interiors are extremely riveting. Temple surroundings are extremely clean, well-maintained and serene. A visit to Bhubaneswar is incomplete without a visit to this enchanting temple.
Must Read: Visit These 7 Museums In Bhubaneswar For A Trip Down Memory Lane
2. Udayagiri And Khandagiri Caves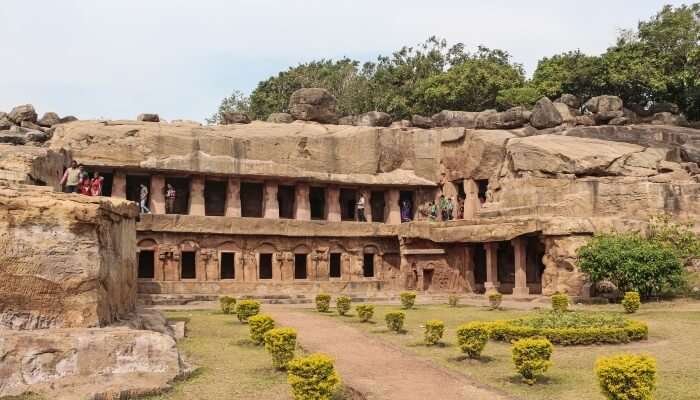 Udayagiri and Khandagiri caves are a wondrous attraction in Khandagiri area of Bhubaneswar. The caves are also popularly known as Kattaka caves. These alluring caves are a mix of ethereal natural and ancient man made caves – which makes it an incredible place to visit. Situated on the small hilltop, these caves may need at least 2 to 3 hours to explore. There are scintillating murals surrounding the caves and there is a very charming garden in the area. One may also find a lot of monkeys near the caves. Truly an enchanting place to visit and explore
Location : Khandagiri, Bhubaneswar, Odisha 751030
Suggested Read: 10 Fascinating Odisha Museums For Your Love Of History And Art
3. Rajarani Temple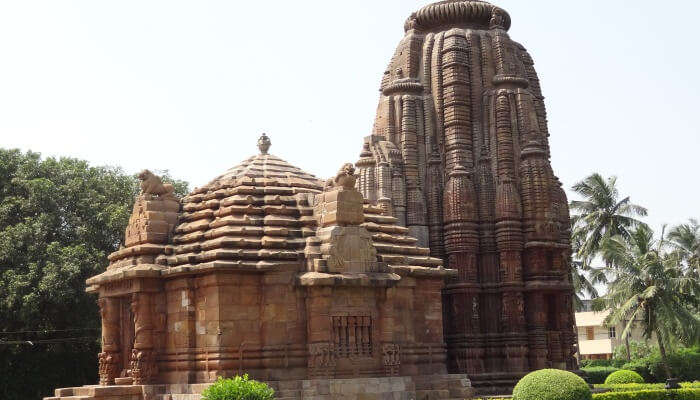 This 11th century temple is a smashing piece of architecture. Situated in the old town of Bhubaneswar, this glorious monument is an ethereal place to visit. The surroundings are very tranquil and serene. There is an extremely well-maintained garden in the temple's surrounding. This ancient monument doesn't have idols to worship inside the temple compound. One could adore the stone cravings and beautiful artwork inside and outside the temple.
Location : Tankapani Road, near BOI ATM, Kedar Gouri Vihar, Rajarani Colony, Rajarani Temple, Bhubaneswar, Odisha 751002
Suggested Read: Top 10 Haunted Places In Odisha And Their Paranormal Activities
4. Mukteshvara Temple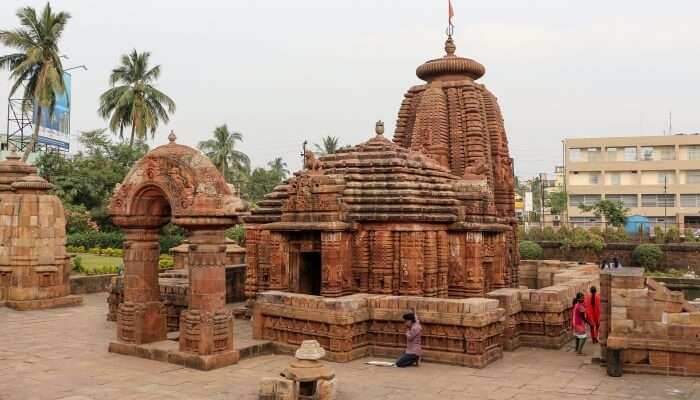 This glorious ancient temple was built in the 10th century. This stunning piece of architecture and sacredness is dedicated to Lord Shiva. The amazing temple has incredible serene vibes and tranquil surroundings. There is an alluring fish pond in the temple compound which also has a blissful garden to relax and stroll. This beautiful temple is a must visit attraction in Bhubaneswar.
Location : Old Town, Bhubaneswar, Odisha 751019
Suggested Read: 8 Beaches In Odisha That Are So Lit That You Will Want To Visit Them Again
5. Odisha State Museum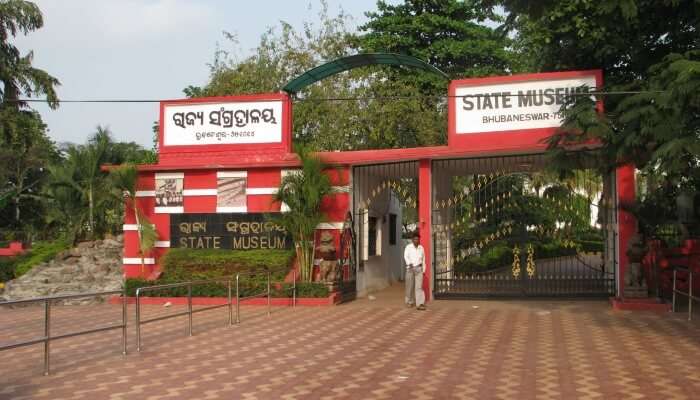 Odisha has an incredibly rich culture and heritage and the Odisha State Museum is one perfect place to explore some of the rich culture of this incredible state of India. A wonderful place to learn about the culture, art, language, architecture, religions have evolved in this intriguing state of Odisha.
This is a huge museum spread over multiple floors and multiple sections and may need good 4 – 5 hours if you want to explore it nicely. The collection of artefacts and exhibits is startling at this museum. This will surely captivate you and is a must visit place if you are interested in learning about this beautiful state and the city of Bhubaneswar.
Entry Fees: INR 20/-
Location : Near Lewis Road, Kalpana Square, BJB Nagar, Bhubaneswar, Odisha 751014
Suggested Read: Sea Ports In India: Know About The Important Ports Which Stands As A Glory Of The Country!
6. Ekamra Kanan Botanical Gardens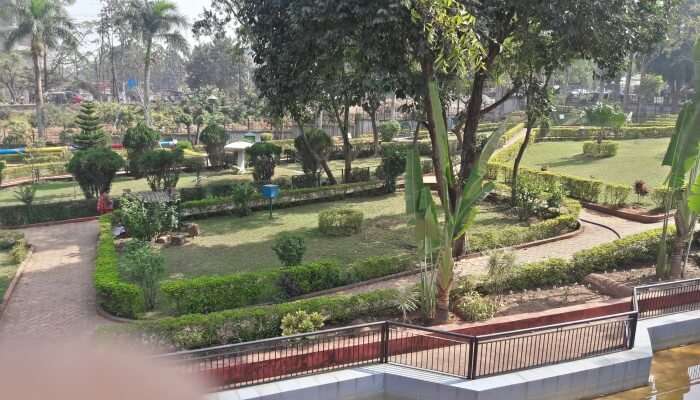 This is an incredible landscaped park maintained by the local government. Best part of this botanical garden is the presence of a number of exotic birds throughout the park. In case if you are a bird lover, try coming in here early in the morning and you will be captivated by the enchanting chirping of the birds here. The garden is full of exquisite flora including numerous varieties of roses and cactus here. This is a large park – distributed over 2 acres and full of alluring natural beauty. There is an entry ticket of INR 25 /- per individual. The place is extremely calm and serene – one of the best places to relax amidst the natural beauty.
Location: Government of Orissa, Forests and Environment Department, Nayapalli, Bhubaneswar, Odisha 751015
Suggested Read: 8 Places Near Cuttack That You Must Surely Visit On A Long Vacation
7. Dhauli Shanti Stupa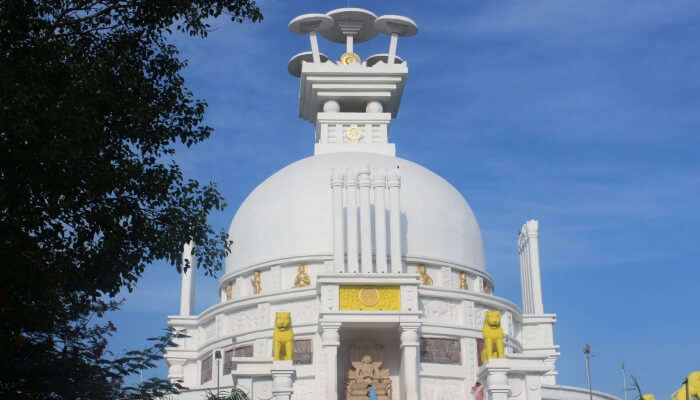 Standing tall at Dhauli hills, this is an elegant and awe inspiring Buddhist monument. Situated in a very serene surroundings, the monument was built in the early 1970s. This Buddhist temple is made up of white marble and looks stunningly beautiful. The drive to this monument is incredibly gratifying with full of ethereal views. The views of Bhubaneswar city from this monument on top of the hill are quite ravishing. This is a beautiful place away from the city's bustle.
Location: Dhauni Hills, Bhubaneswar, Odisha 752104
Suggested Read: 7 Enthralling Things To Do In Cuttack Which One Must Experience When They Are Visiting Orissa!
8. Deras Dam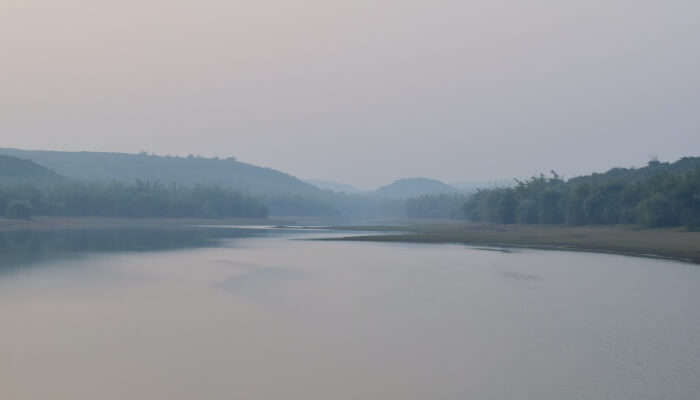 This is an incredible dam with lot of picnicking opportunities in the areas surrounding the dam. The dam is around 15 km away from the city center. The whole area surrounding the dam is forestry and covered with lush green trees. This is a wonderful picnic spot surrounded by adorable natural setting and with ethereal views. One can also take a dip in the water reservoir or simply sit with your feet in water during summers. There is also a little cafeteria for you to enjoy a hot cup of tea with warm snacks. The area closes by 4:30 pm in the evening. This place with its green natural settings and soothing sounds of flowing water will relax and rejuvenate your soul.
Entry Fees: INR 40 /-
Location : Kantabada – Deras Dam Road, Barapita, Odisha 752054
Suggested Read: 10 Best Hotels In Puri For A Comfortable Stay In This Beautiful Place
9. Biju Patnaik Park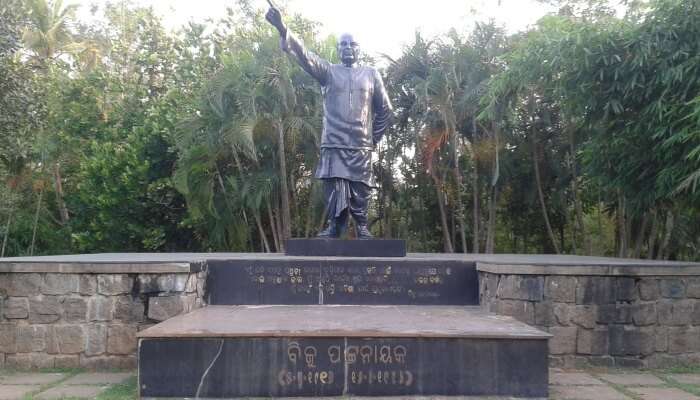 A wonderful place to stroll in the middle of nature. The park is full of greenery and well maintained plants. This is an old park which has an open gym area and play areas for kids. There is also an eatery for you to have your snacks, tea or lunch. The park is locally popular as Forest Park and tourists prefer this for picnics and morning/evening jogs. Full of nature, the park is quite serene and a perfect place for a refreshing and relaxing time away from the hustle bustle of the city.
Location : Forest Park, Bhubaneswar, Odisha 751009
Suggested Read: Nightlife In Bhubaneswar: 5 Best Places To Forget All Your Woes In 2020
10. Regional Science Centre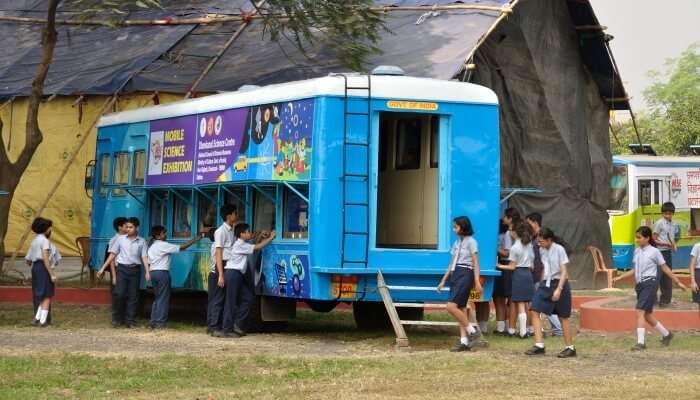 This is an incredible science center and is unique in many ways. Science center has many gadgets and machines showing how different things work. The center also has a 3D auditorium where one can see 3D movies related to science and technology. This is a popular place amongst science enthusiasts and kids. There is an intriguing Taramandal area which showcases different planets, stars and constellations. The center also has a lovely park with alluring ducks chirping and playing there. There is an entry fee of INR 25 per person. The center closes in the evening by 6:30 pm. This place shouldn't be missed if you are travelling with kids.
Location : Pandit Jawaharlal Nehru Marg, Bhubaneswar, Odisha 751013
Suggested Read: 5 Popular Hill Stations In Rajasthan For A Refreshing Escape From The Desert In 2020
11. Chandaka Reserve Forest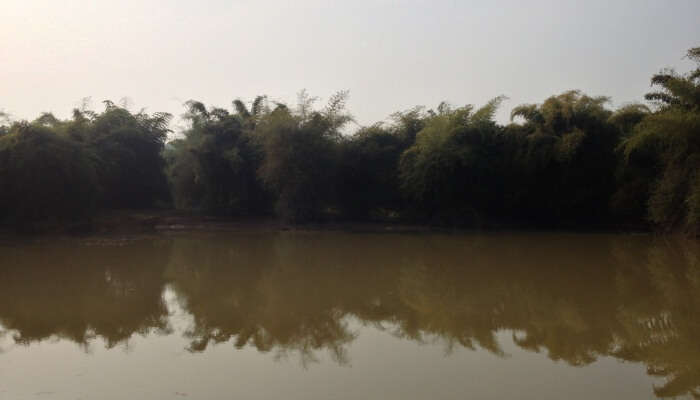 This is an enchanting forest reserve area around Bhubaneswar. The area is full of lush green dense woods and tall trees. The nature is in abundance in this forest area. The forest area is sprawled in an area of 175 sq. km., the forest is surrounded by mountain hills of Cuttack and Khurda areas. These forests are popular for being an important elephant reserve. One can get jeep safaris in the forest and explore the lives of imposing entrancing elephants in this region.
Location : Chandaka Reserve Forest, Bhubaneswar
Suggested Read: 20 Tourist Places In Odisha To Visit In 2020 For A Fun Vacation
12. Parashurameshvara Temple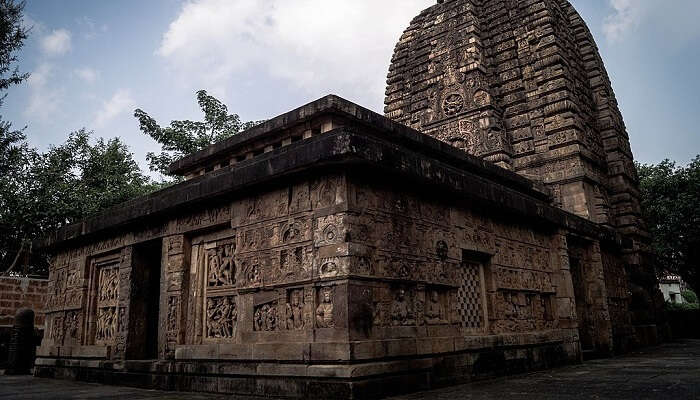 Image Source
If you are looking for religious tourist places in Bhubaneswar, then you ought to visit the Parashurameshvara Temple on your vacation. The structure of this temple reflects the Odia style of architecture and it is one of the oldest temples in Bhubaneswar. Lord Shiva is the main deity worshipped in this temple. It is believed that this temple was built-in 650 CE and it is one of the most eminent ancient temples in Odisha.
Location: Near Bindu Sagar Pond, Kedar Gouri Vihar, Old Town, Bhubaneswar, Odisha
Suggested Read: Puri Jagannath Yatra 2020: A Confluence Of Faith And Culture
13. Ram Mandir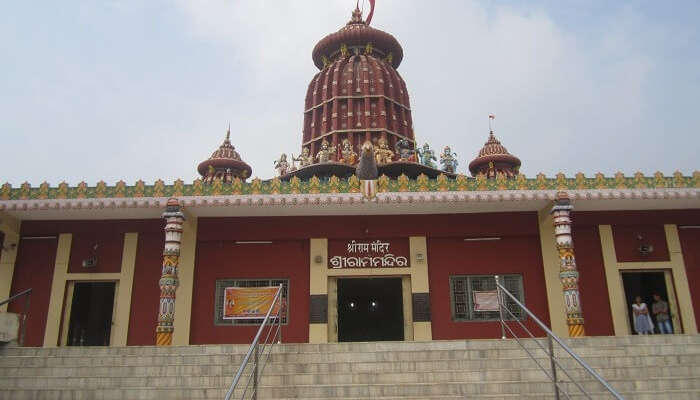 Image Source
Dedicated to Lord Ram, Goddess Sita, and Lord Lakshaman, Ram Mandir is a beautiful structure in Bhubaneswar. When you are all tired after exploring the tourist places in Bhubaneswar then you should pay a visit to Ram Mandir to mediate and seek blessings of Lord Ram. The best time to visit this temple is during major festivals like Vivaha Pancham, Ram Navami, Janmashtami, Pana Sankranti, Dussehra, and Shivaratri.
Location: Naka Gate Chowk, Khandagiri, Bhubaneswar, Odisha
Suggested Read: 6 Cafes In Bhubhaneshwar That Are Local's Favorite Places To Hang Out & Chill
14. Baitala Deula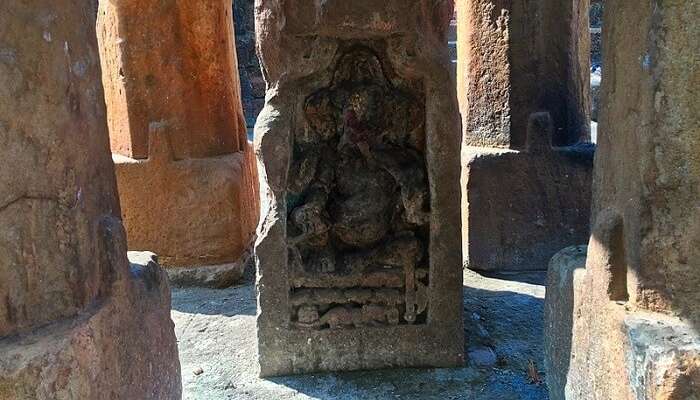 Image Source
Built-in Khakra style, Baitala Deula is known for its stunning structure and attracts a lot of tourists every year. Established in the 8th century, Baitala Deula is famous as Tini-Mundia Deula among locals. A gorgeous Hindu temple situated in the capital city of Odisha, Baitala Deula is considered one of the best places to visit in Bhubaneswar for all history enthusiasts. The main deity worshipped in this temple is Chamunda or Charchika and the spires in this temple denote the three powers of goddess Chamunda which are Mahalakshmi, Mahasaraswati, and Mahakali.
Location: Barhadanda Road, Old Town, Bhubaneswar, Odisha
Suggested Read: 52 Best Hill Stations In India In 2020 That You Must Explore At Least Once In Your Life
15. Ananta Vasudev Temple

Image Source
Ananta Vasudev Temple is one of the most popular places to visit in Bhubaneswar for all those who are looking to have an encounter with the traditions and culture of the city. This temple is dedicated to Lord Krishna and many rituals and ceremonies are performed here throughout the year. As soon as you will enter this 13th-century temple you can have a look at the idols of Balarama, Krishna, and Subhadra. Try wearing decent clothes and covering your head before you enter the temple.
Location: Gouri Nagar, Old Town, Bhubaneswar, Odisha
Further Read: Shopping In Orissa: Head To These 7 Places For An Ultimate Shopping Experience
The intriguing city of Bhubaneswar will surely enthrall you with its rich historic culture and brilliant modern industries and infrastructure. There are plenty of places to visit in Bhubaneswar, a city which has been able to balance with its ancient rich culture with a stunning modern industrial development. The beauty of this city will surely make you feel awe inspired. Plan you visit to Bhubaneswar and do share your reviews with TravelTriangle!
Disclaimer: TravelTriangle claims no credit for images featured on our blog site unless otherwise noted. All visual content is copyrighted to its respectful owners. We try to link back to original sources whenever possible. If you own rights to any of the images and do not wish them to appear on TravelTriangle, please contact us and they will be promptly removed. We believe in providing proper attribution to the original author, artist or photographer.
Frequently Asked Questions About Places To Visit In Bhubaneswar
Q. What is Bhubaneswar popular for?
A. Bhubaneswar is the biggest city in Odisha. The city is famous for its ancient rich heritage especially its historic monumental temples. The city is popularly known as City of Temples due to the incredible ancient temples in the city. It also happens to be the capital city of Odisha.
Q. What is the main food in Bhubaneswar?
A. Chana Podo or burnt cheese and rasgulla are the main sweets of Bhubaneswar. Rice, fish and different lentils are also popular in Bhubaneswar.
Q. How far is Cuttack from Bhubaneswar?
A. Cuttack is the neighboring city to Bhubaneswar. Cuttack is only 25 km from Bhubaneswar.
Q. How far is Puri from Bhubaneswar?
A. Puri is only 60 km away from Bhubaneswar. It usually takes one and a half-hour drive from Bhubaneswar to reach Puri.
Q. What language do they speak in Bhubaneswar?
A. Odia is the official language here. Most people are comfortable with Odia and it is widely spoken everywhere. In most tourist places, people will be able to understand English. At some places, they may even communicate in Hindi.
People Also Read
Places To Visit In Sangli Places To Visit In Meghalaya Places To Visit In Konkan
Comments
comments