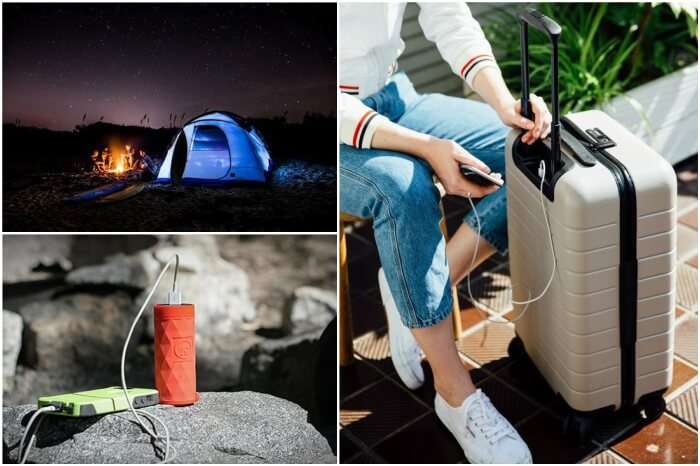 They said, 'collect moments, not things'; what they didn't say is that collecting moments and things could be a more intriguing prospect. Today's younger generation is driven by itchy feet and a restless soul. As much as they love traveling, they also love to stay trendy, flash chic gadgets and brag about it to the world.
Here's the list of 20 uber cool travel accessories to help you travel smart. Not all of them are available in India, but you can always ask a friend abroad to slip you one or two.
---
Looking To Book A Holiday Package?
Book memorable holidays on TravelTriangle with 650+ verified travel agents for 65+ domestic and international destinations.
---
Hygiene essentials
1. Micro-filter bottle set: Your portable water purifier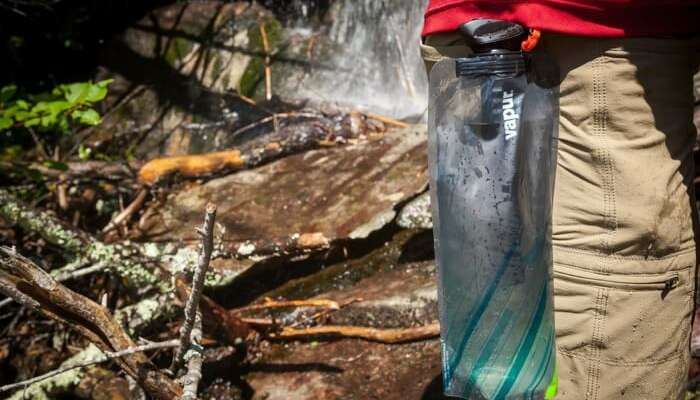 This chemical-free filtration system from Vapor is a perfect accomplice for your journey to the  difficult places where basic necessities don't come easy. Boasting of advanced hollow fiber membrane technology the Vapor microfilter bottle gets rid of 99% germs and water-borne bacteria such as E.Coli and Cholera.
Capable of purifying water from rivers, streams, waterfalls, and stray taps, this water purifier is your reliable travel partner. It comes in vibrant colors and that makes it cool and trendy.
More info | Price: INR 3350 approximately
2. Compressed towels: Super-space savers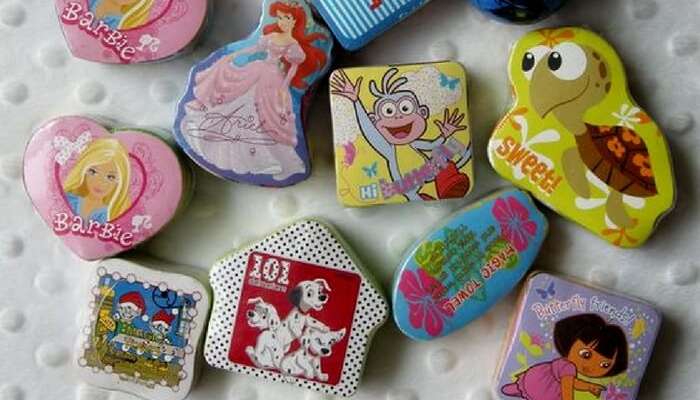 These compressed towels are perfect substitutes to the bulky ones that cover up lots of space of your backpack. Available in coin shape, these towels are feather soft and are tailor-made for traveling. All you need to do is, soak the towel in a bowl for a few minutes and soon it'll take shape of a regular towel.
These reusable compressed towels can be an ideal choice for a picnic, a weekend trip, or a week long excursion. Stuff your side pockets with these little coins and off you go!
More info | Price: INR 900 approximately
3. Female urination device: More power to you girls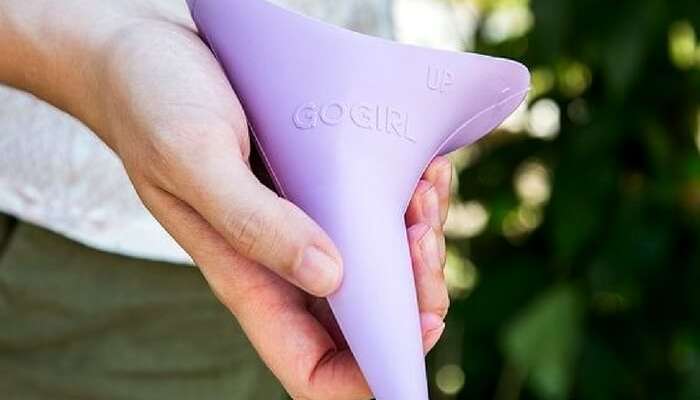 Gone are the days when finding a toilet was one of the major concerns for women while setting off for a long journey. Brands like Gogirl and Urinelle among others have seriously got your toileting worries sorted. The female urination device allows women to urinate while standing up. The silicone made cupped device conforms to the body and can be reused by washing it with a soap, thus making it a safe and hygienic option for women.
The package includes a reusable storage tube with a baggie and a tissue. With Gogirl as your reliable travel companion, finding proper toilets is not a priority anymore. After all, why should men have all the fun!
More info | Price: INR 625 approximately
Suggested Read: 30 Travel Hacks You Must Know If Just-The-Girls Trip Is On Your Mind
4. Oral care swabs with dentifrice: Carry your dental care along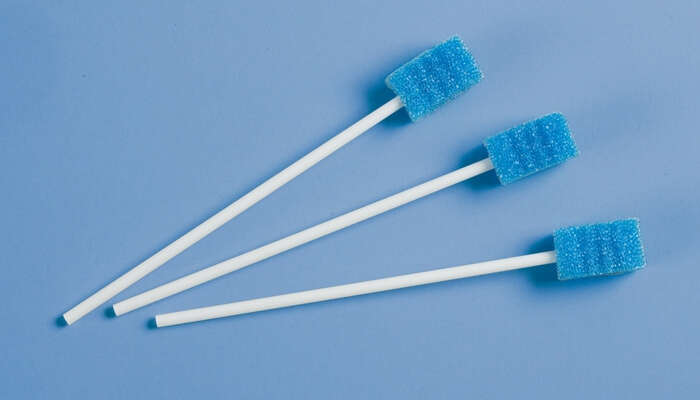 Image Source
If bad breath left you flummoxed during your recent excursions, this one is for your travel kit for sure. Swabsticks are made of long plastic handles that prevent touch-contamination and work on your teeth and gums. They gently go beyond the ridges between the teeth and clean them.
More info | Price: INR 400 approximately
5. Toothpaste tablets: Perfect replacement for toothpaste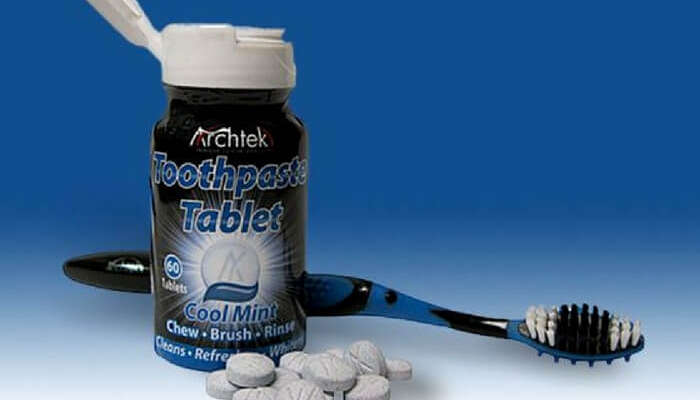 Archtek toothpaste tablets are the perfect alternative to toothpaste tubes. Pop in a toothpaste tablet, chew it and then brush it away. It leaves the mouth fresh and clean.
More info | Price: INR 520 approximately
---
Planning your holiday but confused about where to go? These travel stories help you find your best trip ever!
Real travel stories. Real stays. Handy tips to help you make the right choice.
---
6. Squeezable travel tube: The ultimate toiletry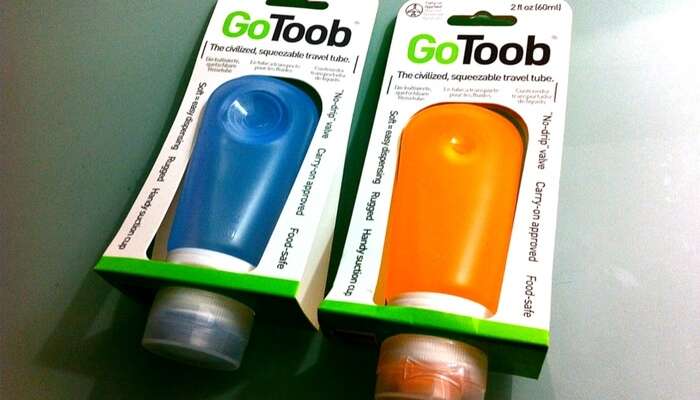 Another chic utility travel accessory that deserves to be a part of your packing. This pack of three squeezable travel tubes can easily decant your shampoo, lotion, and hand wash. The tubes also have a suction cup which enables them to hang on the bathroom wall.
Made up of soft yet rugged silicone, these squeezable tubes come with a special no-drip valve that helps the cap stay clean.
More info | Price: INR 1450 approximately
7. Portable bidet: Because hygiene is everyone's prerogative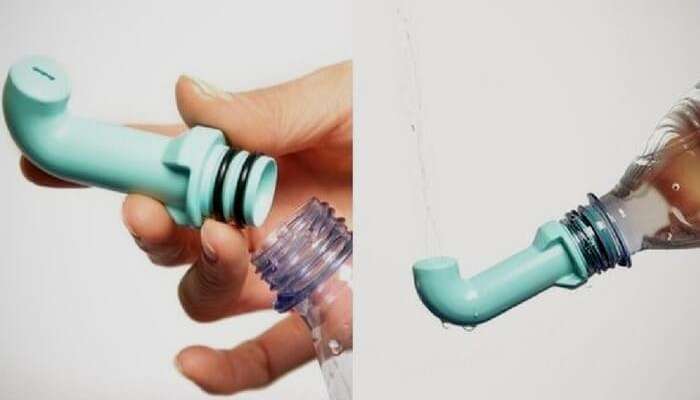 Touted as the world's most portable bidet, the Hygienna Solo can be discreetly carried in your pocket, or bag. Its unique structure allows it to reach the desired wash area. It proves to be a reliable option while traveling to unknown and deserted places.
Attach it to the top of a bottle and use it as per your needs. Squeeze the bottle to regulate the water flow.
More info | Price: INR 750 approximately
8. Scrubba wash bag: Your portable washing machine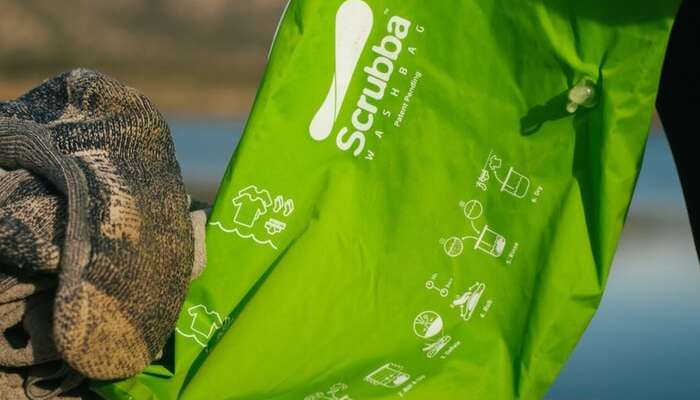 Scrubba wash bag is a portable and the world's smallest washing machine. The utility quotient makes this bag an ultimate travel and camping essential.
The bag allows you to travel clean and hygienically and ultimately helps you travel lighter and saves money, time and water. Weighing less than 142g, the Scrubba wash bag is a modern approach that works for the cause of living off the grid. It's hygienic and keeps away that filthy stink off your clothes.
More info | Price: INR 3700 approximately
Smart travel gadgets for ultimate comfort
9. Hoodie pillow: It's dark and comfy here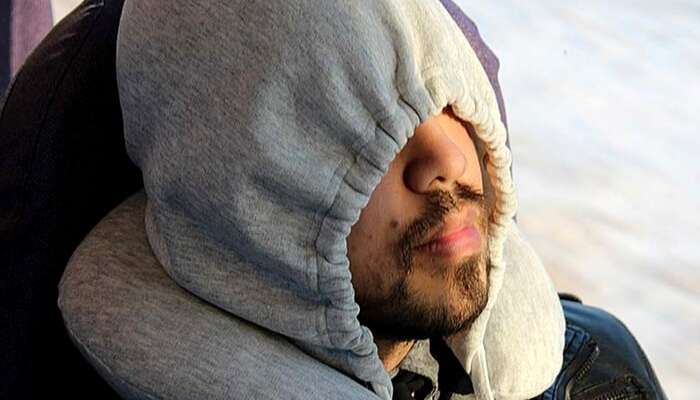 This inflatable travel neck pillow is rightly made for napping during airline travel, road trips, and small breaks. Slip-in if you are looking for a little privacy or some relaxing moments no matter where you are. Life underneath the hood is dark and calm.
Also, this hoodie pillow is an ultimate space saver. The adjustable drawstrings can be pulled over to create an added eye coverage thus blocking the unwanted view around.
More info | Price: INR 1700 approximately
10. Air-conditioned cooling shirt: Don't lose your cool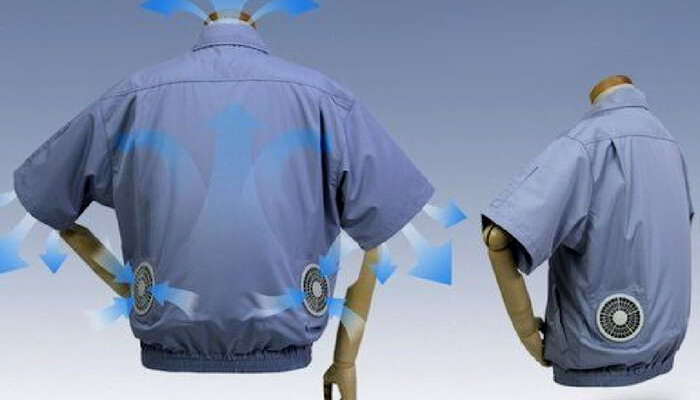 Don't lose your cool over the unwanted heat and unbearable odour of your sweat! The air conditioned shirt comes with two fans fitted at the back. They regulate the air around your body and keep you comfortable.
More info | Price: INR 12700 approximately
11. Illuminating belt: Light it up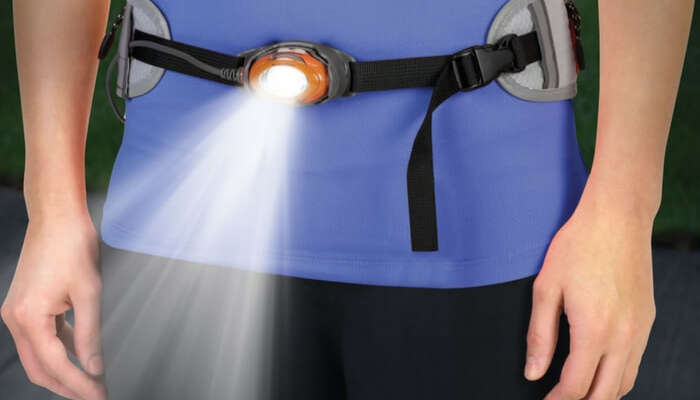 This handsfree illuminating belt proves to be crucial in your night run, camping, night excursions, and nature-walking during wee hours. The strap gets tied to your waist thus allowing you to use your hand for other activities.
The LED on the belt can be regulated to three different light intensities, and adjusted at 110° horizontally, which can be used either as a wide-angle floodlight or a narrow spotlight.
More info | Price: INR 2700 approximately
12. Thermal blankets: Stay warm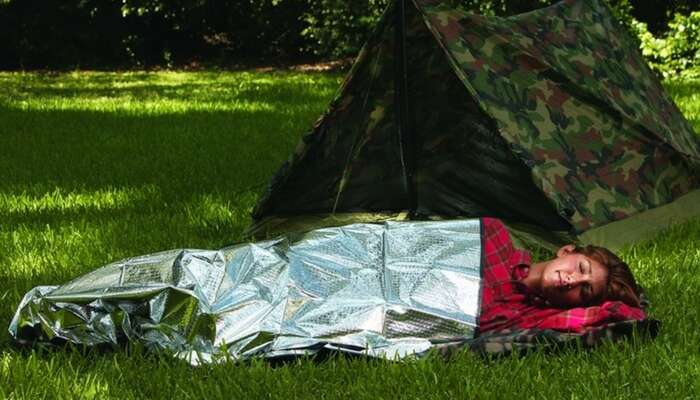 Made up of Mylar, a rugged durable insulated material, this blanket is perfect for all conditions. Mostly used by the travelers ascending to difficult heights in low-temperature conditions, the thermal blanket constantly retains and reflects 90% of body heat.
Its folded compact size and easy storage make it a perfect travel accessory. Don't forget to stick it inside your first-aid kit when you travel the next time. Yeah, it's that easy to carry!
More info | Price: INR 315 approximately
13. Slanket: The blanket with sleeves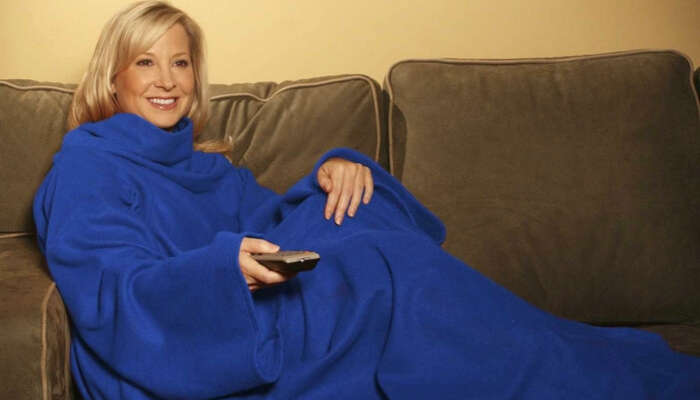 This blanket with sleeves or slanket as they call it, is one of the most convenient blankets you would have seen. Slip underneath it, read a book or toggle your smartphone or change channels of your TV – slanket allows you to do stay cozy without giving you the pain of lifting the entire blanket. No wonder this blanket turns is the best value for money and looks stylish in blue.
More info | Price: INR 3100 approximately
14. Foot Warmers: Charge thy feet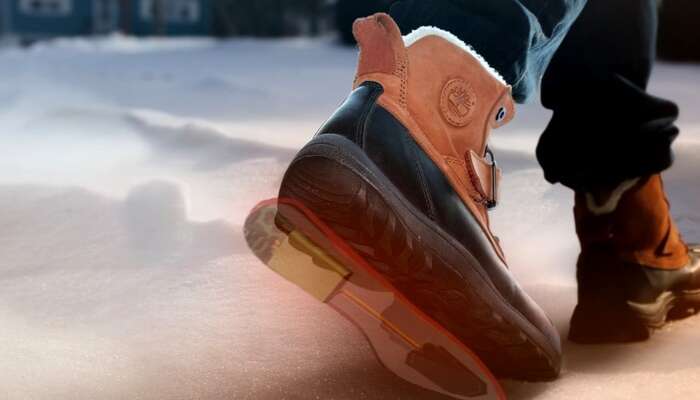 Another cool travel accessory that keeps you warm in the most hostile weather conditions. The foot warmer can be easily operated by a wireless remote control as it stays inside your shoes or boots. Powered by lithium-ion batteries, it can be charged up to 500 times using the charger that comes with the kit. Also, this foot-warmer can be adjusted to three modes pertaining to the weather conditions, i.e. low heat, medium heat (100 degrees), and high heat (110 degrees).
The foot warmer uses hi-tech wireless thermal technology and is quite convenient to use. Add it to your travel kit and be assured to stay warm as you walk those frozen lakes and thick sheets of ice.
More info | Price: INR 5650 approximately
15. Slot flop sandals: Keep your cards safe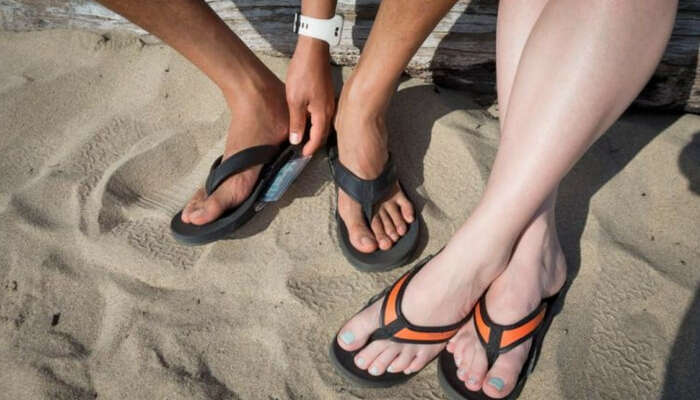 Flip flops are your latest storage device that can secure belongings like cards bills and important papers while you are traveling. A slot on the either side of slippers takes care of your tiny valuables more than the pockets of your clothes. Stash your belongings and walk with your hands-free, slot flops have got you covered!
Uhh, but don't lose them!
More info | Price: INR 1670 approximately
Suggested Read: And Now You Will Never Throw Away Your Boarding Pass
16. Modular tech travel shoe: Change your shoes as you travel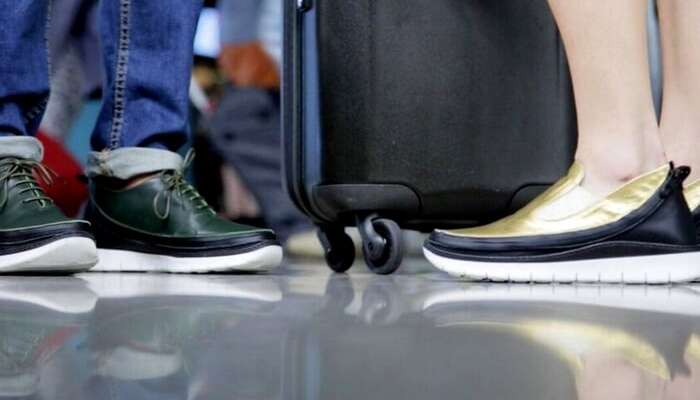 Covering things from the utility point of view, the modular tech travel shoes from Shoezz is a must-have travel accessory. Boasting of multiple body and sole options, the shoe is fastened by a zip and can be detached if and when the need arises.
The customizable nature of the shoe makes it an ideal choice and also reduces the carbon footprint. Go ahead and pre-order one for yourself now!
17. Beach mat: 100% sand free!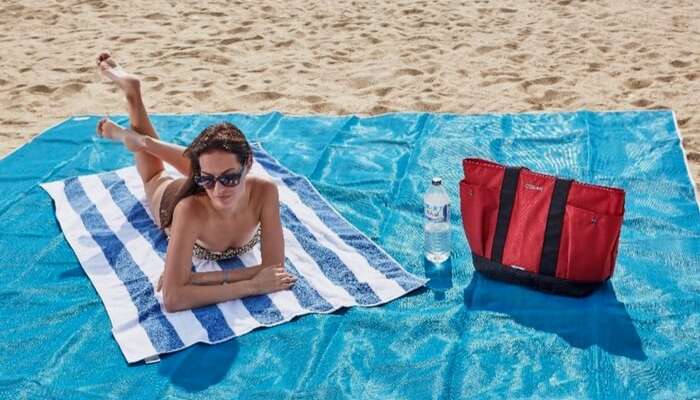 Beach partying comes with the additional baggage of unwanted sand sticking along your belongings, which is irritating of course. With this sand-free multimat with dual layer mesh technology your sand worries just got sorted. While the sleek mat makes the dirt and sand disappear, UV stabilizer prevents the mat from fading.
More info | Price: INR 5400 approximately
18. Sleep headphones: Headphones for eyes and ears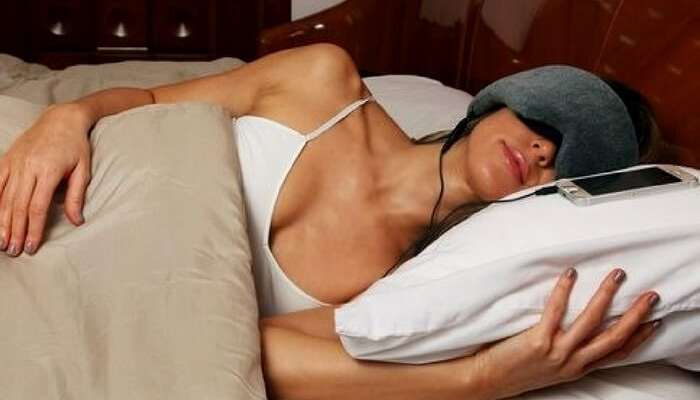 So, basically, this is a combo of headphones and headband to fetch you a comfortable sleep without further interference. Wear it throughout the night and your ears won't hurt either. The headband can be used as an eye mask as well.
Another pro is that the 3.5 mm jack of headphones is compatible with your gadgets. In case it gets dirty, wash the polar fleece material of headband only after detaching the headphones carefully.
More info | Price: INR 2550 approximately
Utility gadgets for the tech junkie travelers
19. Earphone holder: Because knots are notty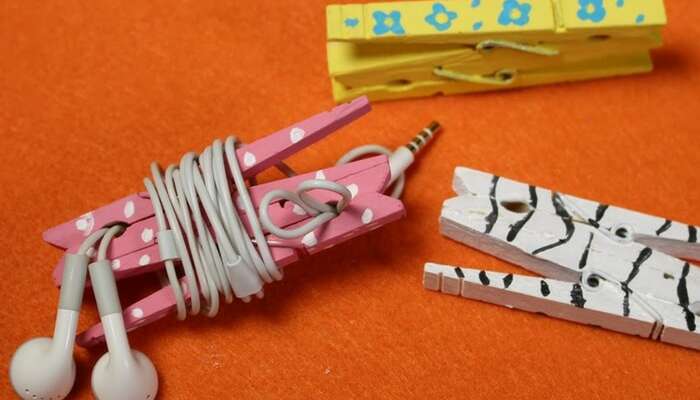 Tangled earphones are a pain. With the earphone holder in our baggage, the tangled worries stay at bay. This value for money travel accessory is soft yet holds the wire firmly in place. It comes in 8 color variants and it's utility quotient makes it a key travel accessory.
More info | Price: INR 670 approximately
20. Here One Earbuds: Finally, at peace with yourself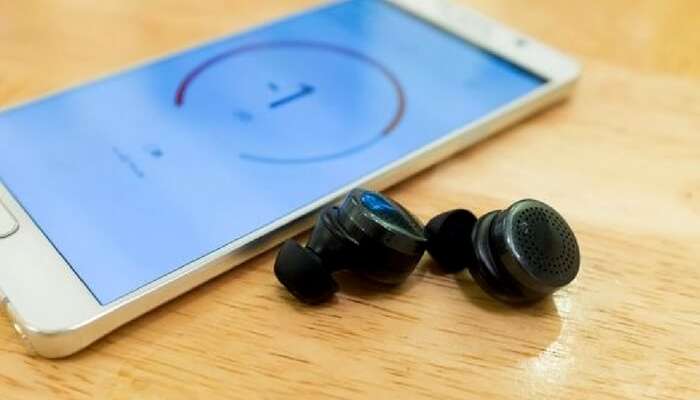 Here One earbuds are here to control the sounds around you. Whether it's reducing the sounds of an aircraft or amplifying someone's speech, Here One has got you covered.
Adaptive filtering technology gives you the luxury of hearing only the things that you want to. Also, it works with Siri, Cortana, and Google Now. As of now Here One is available only in the United States.
Pre-order here | Price: 20000 approximately
Suggested Read: Travel Expectations Vs Realities: Brace Yourselves!
21. Inflatable light: Sustainability at its best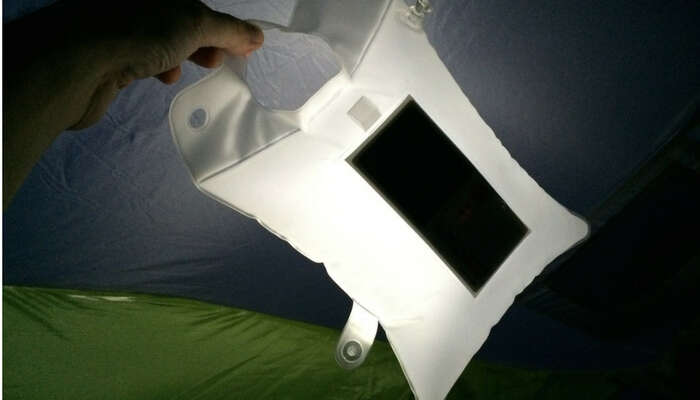 This solar powered waterproof inflatable light is a must-have for your trip to secluded areas where you plan on camping. For 7 hours of direct sunlight, it gives a backup of 16 hours. The LED light source is PVC free and made out of some lightweight semitransparent material to diffuse the LED light and create a lantern effect.
Stick it along your travel kit as you plan on your next adventure.
More info | Price: INR 1350 approximately
22. Travel steam iron: Ensures sharp creases even as you travel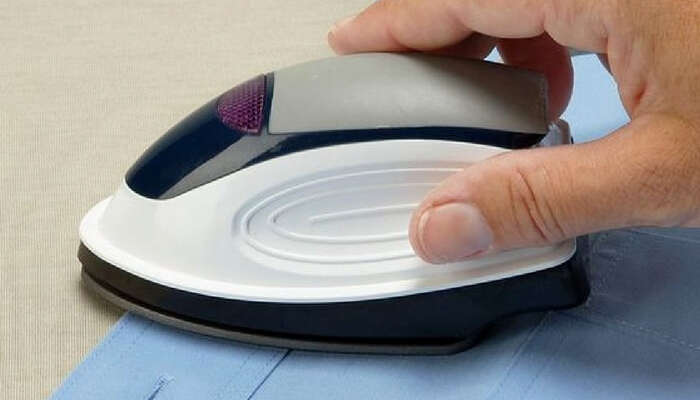 The world's smallest steam iron could be your answer to unwanted wrinkles. Its light weight and compact size make it a reliable travel accessory if you look forward to giving your garments a final touch-up before donning them.
Three temperature settings and a super fast 15-seconds heat-up time add to the advantage of having this handy travel accessory.
More info | Price: INR 1680 approximately
23. Flashlight, speaker, charger in one: Centralized gadgeting experience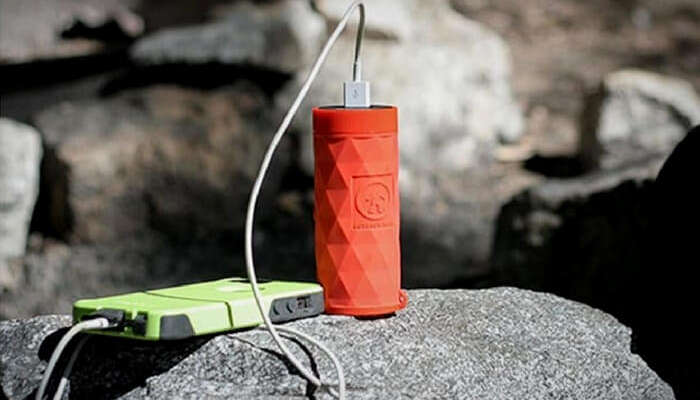 This gizmo – buckshot pro portable Bluetooth speaker with flashlight and USB cable – is for tech junkies who love to travel properly equipped. It can be paired with your phone and laptop and make your outdoor camping even more exciting. The speaker cum flashlight is powered by a lithium-ion battery and indeed a cool travel accessory that you must carry.
More info | Price: INR 3750 approximately
24. 4-in-1 Lens for the iPhone: Turn your iPhone into a DSLR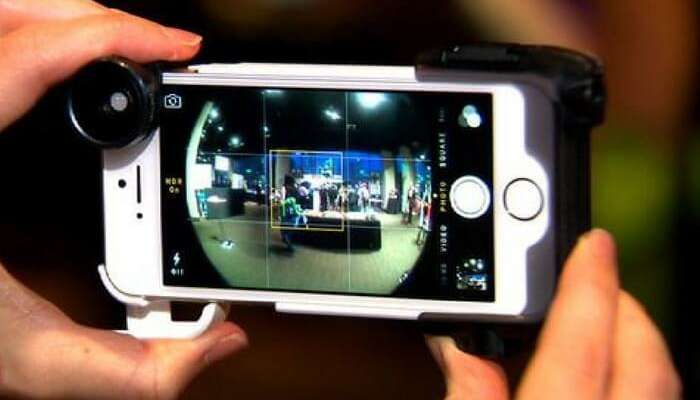 Comprising of the wide and macro lens, this iPhone accessory from Olloclip gives you a photography experience that matches the standard of a DSLR. Affix it at the top of your phone and take get ready to take amazing photographs.
More info | Price: INR 6000 approximately
Travel Essentials
25. Gopax solar backpack: The universal charger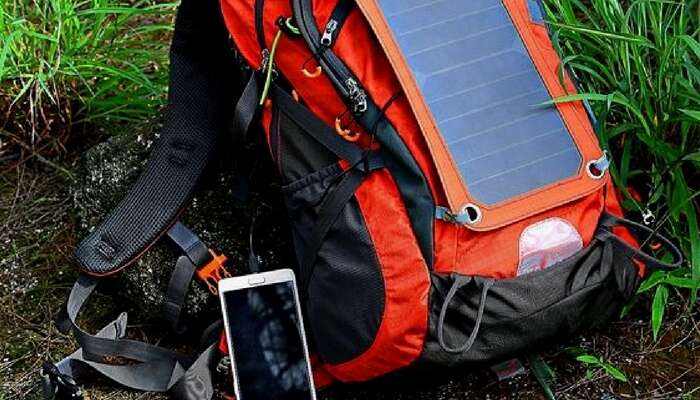 This backpack comes with an upgraded battery that fully charges any smartphone up to 6 times. The outer layer is made up of ballistic grade nylon and kevlar stitching which is good enough to sustain small wear and tear. The inbuilt USB tri-cord system ensures the smooth functionality.
The lightweight bag is water-resistant and comes with a 2-litre capacity water bladder.
More info | Price: INR 12000 approximately
26. Wheeled bag- luggage scooter: When luggage turned into a vehicle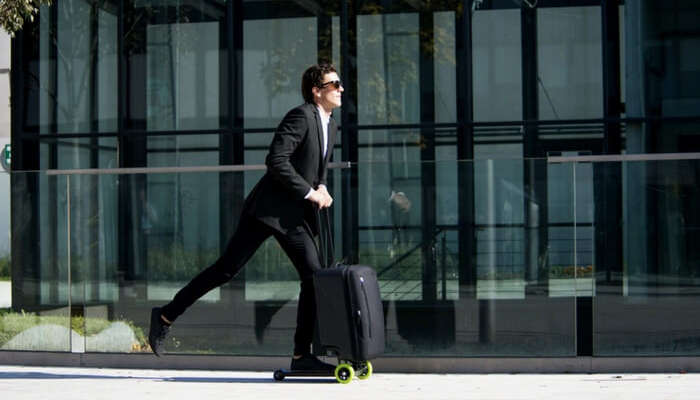 This three-wheeled micro luggage scooter with a roll-behind carry-on case is easily maneuverable and a good travel companion. It has separate compartments for laptop, documents and, other utility products. Hop on your luggage and go rolling around!
More info | Price: INR 20200 approximately
27. Hammock tents: The suspended delight for you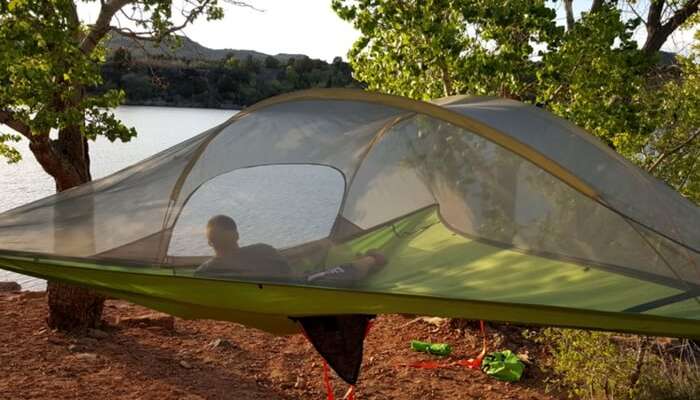 This nylon tent is made up of parachute fabric and has an inbuilt mosquito net, which means that it is your perfect sojourn if you are planning to camp amidst mountains and trees. Tie it on three sides and get ready to relax on a perfect platform that's an allure for most of the adventure fanatics.
More info | Price: INR 4550 approximately
28. Umbrella tent: Camping under stars made easy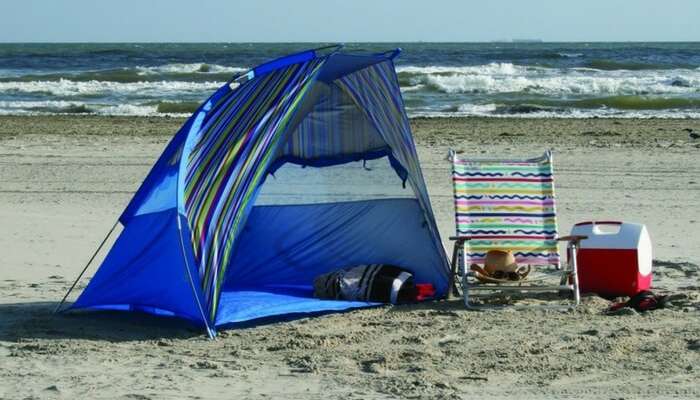 Camp along the course of a river, under the stars, or amid the lush meadows; with umbrella tent camping just got easier and better. Relying on the strength of steel poles, the umbrella tent with its spider-like structure can be erected within a minute.
Fully integrated sewn-in groundsheet ensures, clean, and bug-free camping. This unique fire retardant umbrella tent's large version can house four persons at a time.
More info | Price: INR 6000 approximately
29. goTenna: Never lose the track of your buddies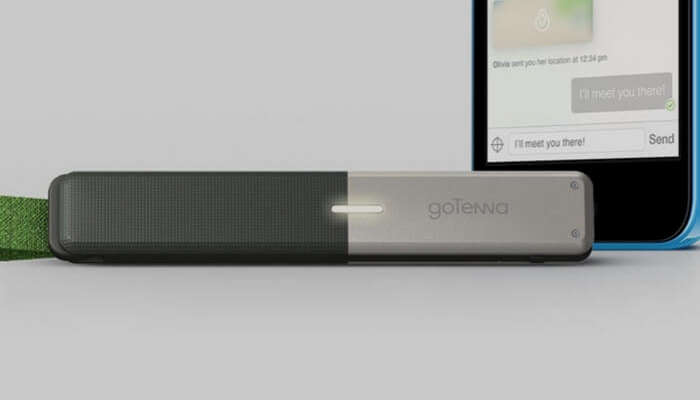 goTenna ensures you don't lose track of your travel gang when you are out in the unexplored terrains. Once it gets paired with your cell phone, goTenna uses VHF radio waves to send text messages and GPS location to other goTennas in the area. It covers miles and doesn't require towers, routers or satellites to communicate.
With such a cool and useful travel gadget, why trust mobile networks anymore. Just convert your smartphone into an off-grid communication tool and stay connected all the time!
More info | Price: INR 13400 approximately
30. Waterproof city map: You have the right coordinates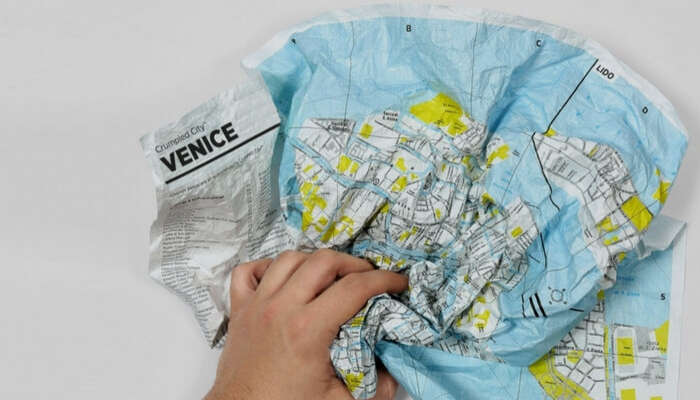 Maps and compass have always proved to be a crucial communication tool for travelers across the globe. But a rugged travel accessory is always recommended when you are out venturing the off beaten path. Carry this soft city maps for urban jungles from Crumpled City and travel the world assured.
More info | Price: INR 1850 approximately
Bring home these cool travel accessories and travel smart on your next great adventure!
Further Read: Things You Ought To Know Before Traveling #PackingHacksIncluded
---
Looking To Book An International Holiday?
Book memorable holidays on TravelTriangle with 650+ verified travel agents for 65+ domestic and international destinations.
---
Comments
comments