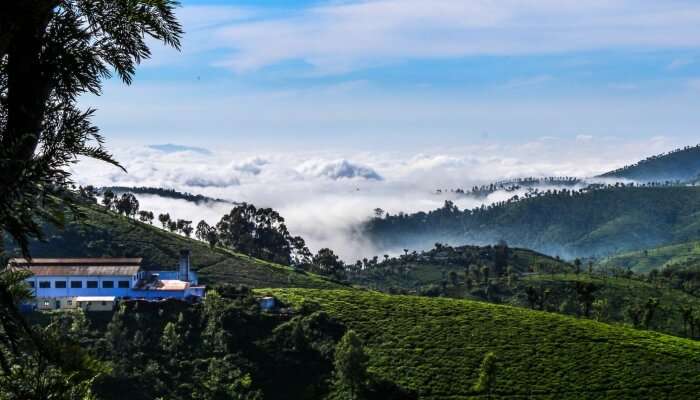 The places to visit near Mysore are the perfect blend of hill stations, trekking spots, and wildlife sanctuaries to name a few. Famous as the land of the royal kingdoms with its attractive landscapes, Mysore remains most sought after tourist spot in Southern India. Located in closeness to the IT hub, Bangalore, it stands as an essence of fun and splendour too. From the enthralling beauty of the Brindavan Gardens and B.R Hills to the ethereal villages of Bylakuppe and Kokarebellur, a tour around the city of Mysore will bring a bundle of experiences to you.
Top 10 Places To Visit Near Mysore
Whether you are considering a cool vacation or wishing to head out on an adventurous journey to remember and cherish forever, these best places to visit near Mysore have something for everyone. If this is your first visit to the city of Mysore, don't forget to know about its nearby places too that will equally add to the fun.
1. Bangalore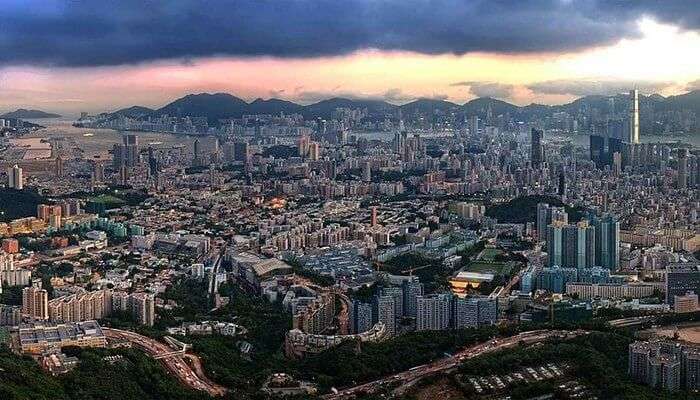 Perched at a distance of 139 kilometres from Mysore, Bangalore is the capital city of Karnataka state. Counted as the third most populated state of India, the capital city is a hub for defense, electronics, and aerospace services. With its regal palaces, gardens, museums, and temples, it remains one of the perfect tourist places near Mysore to spot for the history buffs and nature lovers.
Lalbagh Garden, Bannerghatta National Park, Vidhana Soudha Museum, and Cubbon Park are some of the most popular placeCoorgs near Mysore within 300 kilometres thus they can be visited easily during a trip.
Distance from Mysore: 143.7 Kilometers
Best Time to Visit: October to May
Things to do: Visit the National Gallery of Modern Art; spend some time in Cubbon Park; relish the taste of the traditional food at VV Puram Food Street; shop on MG Road, and visit the Botanical Garden of Lal Bagh.
Must Read: These 10 Adventure Sports In Mysore Will Definitely Perk Up The Level Of Your 2020 Vacation!
2. Coorg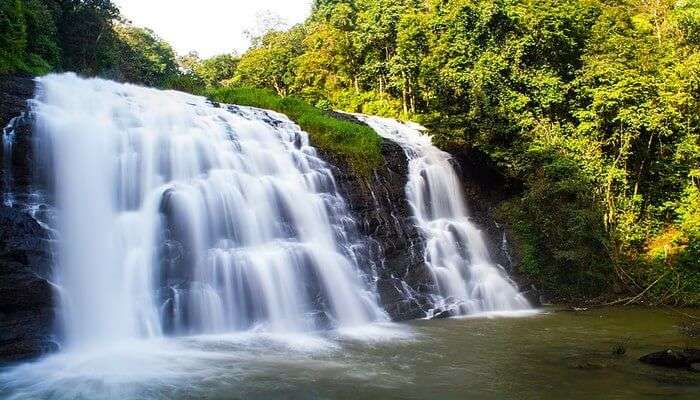 Known for its heavy rainfalls and breath-taking landscapes, Coorg is indeed a heaven for the nature lovers. This top tourist attraction near Mysore is located at an altitude of 1525 meters on the Western Ghats and is popularly known as the 'Scotland of India.' Named after the holy river, Kaveri, Coorg is a city of lush green forests, misty hills, coffee plantation and also ruffling streets.Savandurga HillsSavandurga Hills
From the wonderful Abbey Falls to the Talacauvery and Dubare, there are many bountiful places to visit in Coorg that will leave you spellbound. If you are the one searching out for some beautiful tourist places to visit near Mysore, a visit to Coorg is all that you need.
Distance from Mysore: 117 kilometres
Best Time to Visit: October to May
Things to do: Go for an elephant ride in Dubare Elephant Camp; enjoy the spectacular views at the Abbey Falls; visit well-known Namdroling Monastery; visit the revered Omkareswara Temple; rejoice at the beauty of Madikeri Fort, and go for a trek on the Brahmagiri Hills.
Suggested Read: 30 Things To Do In Mysore Perfect For Experiencing The City In 2020!
3. Ooty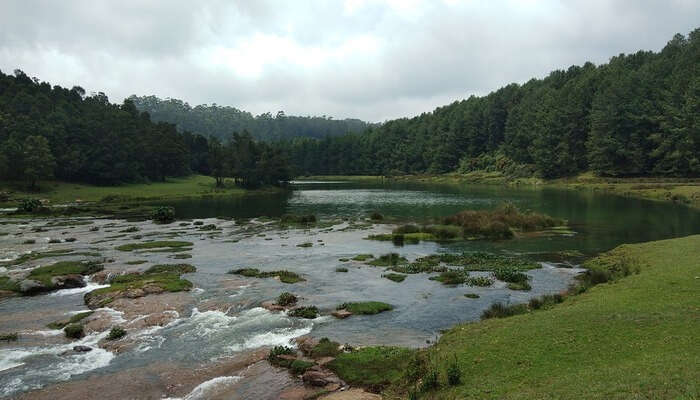 If you want to satisfy your wanderlust, there could not be a better place than Ooty, to begin with. Considered as the best hill station to visit near Mysore, Ooty is usually known as the Queen of Hills. A tempting land enclosed by the picturesque lakes, Ooty stands at an altitude of 7440 feet. The main attractions to this beautiful city include Ooty Lake, Rose Graden, and Botanical Garden.
Distance from Mysore: 128 kilometres
Best Time to Visit: March to June
Things to do: Enjoy boating at Ooty Lake & Boat Club; take a sSavandurga Hillstroll down the Botanical Gardens and discover the rich flora of Nilgiri; relish the view from Dodabetta Peak; rejoice amid the pristine beauty of Pykara Falls, and discover the exotic wildlife species at Mudumalai Wildlife Sanctuary.
Suggested Read: 29 Best Places To Visit In Mysore In 2020
4. Wayanad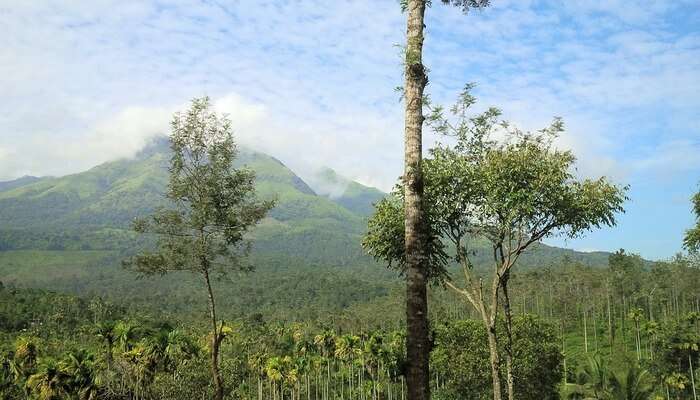 A hilly district, Wayanad is among the most sought after tourist places to visit near Mysore. It is a panoramic plateau located at an altitude of 2100 meters on the border of Karnataka and Tamil Nadu states. Wayanad has won the hearts of millions of travellers with the numerous tourist spots in this area including most popular Chembera Peak, Banasura Sagar Dam, Lakkidi, and Pookote Lake in its reserve.
Distance from Mysore: 131 kilometres
Best Time to Visit: November to April
Things to do: Explore the Edakkal Caves; pay a visit to the beautiful hill station of Lakkidi; spend some time near Meenmutty waterfalls; discover the exotic wildlife of Wayanad Wildlife Sanctuary; spend a relaxing vacation on Kuruva Island, and head towards the untouched beauty of the Nagarhole National Park
Suggested Read: 12 Gorgeous Waterfalls Near Mysore For Your Mini Break
5. Bandipur National Park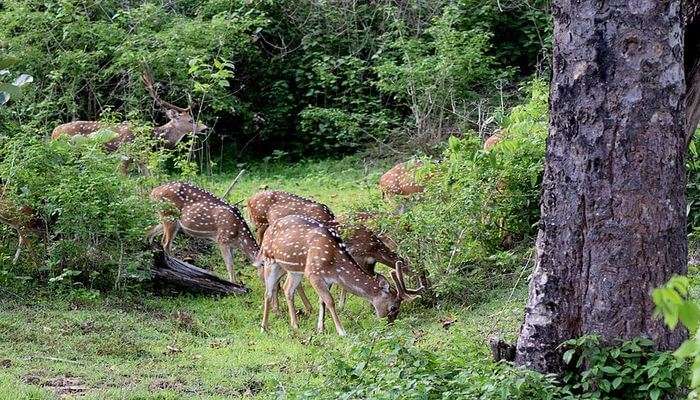 Considered as one of the well-maintained National Parks in South India, Bandipur National Park is located in the Chamarajanagar district of Karnataka. This National Park is among the best places to visit near Mysore and is spread over an area of 874 square kilometres. It houses around 3000 Asian elephants and 70 tigers. You can also find other wildlife species including leopards, sloth bears, and dhole on your visit to this place.
Distance from Mysore: 80 kilometres
Best Time to Visit: September to March
Things to do: Head for a jeep safari or minibus safari inside this park; enjoy the elephant safari which is specifically arranged by the forest department, and spot exotic animals in the park to capture them on your camera.
Suggested Read: 15 Best Hotels In Mysore That Offer A Royalty-Like Stay For Every Type Of Traveler
6. Savandurga Hills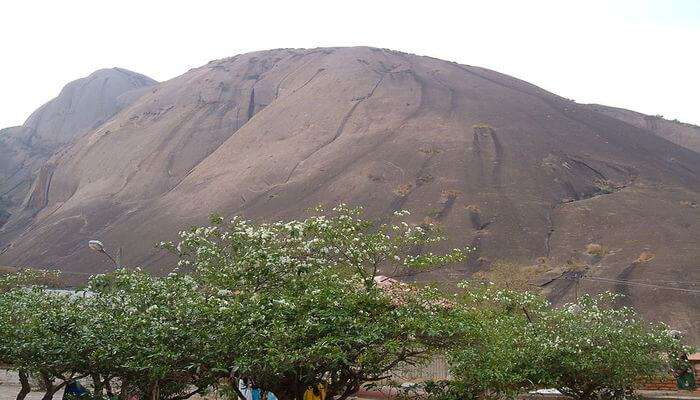 Around 60 kilometres away from Bangalore city, Savandurga Hills are counted as one of the biggest single rock formations in the entire Asia continent. It consists of two hills namely Karigudda and Billigudda, which is located at the foothill. Also, considered as one of the best places to visit near Mysore, one can relish the panoramic view of the Arkavati River, discover the impeccable scenic surroundings, indulge in the adventure sports like trekking, rock climbing, and camping in this area.
Distance from Mysore: 123.8 kilometres
Best Time to Visit: March to May
Things to do: Embark on an adventurous trek journey on Savandurga hill; indulge in the adventure sports such as rock climbing, and spend some peaceful hours on the monolithic rock
Suggested Read: Shopping In Mysore: Top 10 Things To Buy (2020)
7. Sulthan Bathery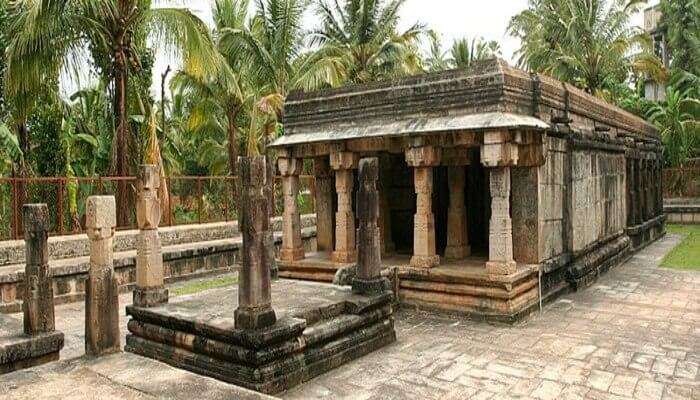 Being the largest town in the Wayanad district, Sulthan Bathery is another incredible place to visit near Mysore. From the folded hills and rugged valleys to jungle trails and regal hills, this town has everything to make you fall in love with it.
Distance from Mysore: 113.6 kilometres
Best Time to Visit: October to March
Things to do: Visit the revered Bathery Jumma Masjid; head for a trek to Thovarimala; discover Edakkal Caves which has stone age pictorial writings on its walls, and encounter the exotic wildlife species at Wayanad Wildlife Sanctuary
Suggested Read: 8 Most Romantic Restaurants In Mysore That Will Make Your Dream Date Extra Special!
8. Iruppu Falls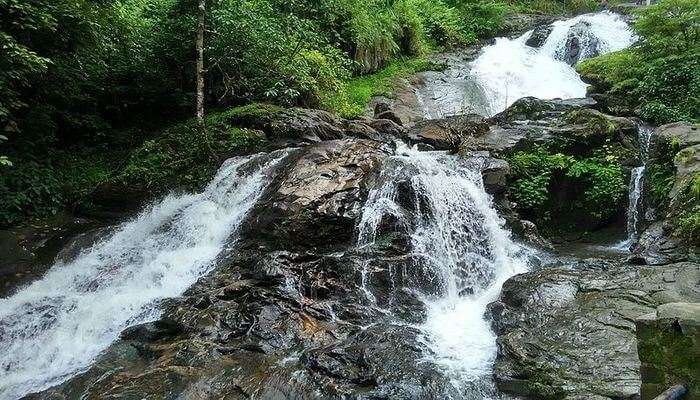 A splendid waterfall rocked between the Srimangala and Kutta districts of Coorg, Irupu Waterfalls is the most popular place to visit near Mysore. The fall is situated among the dense forest areas of the Western Ghats. Its scenic surroundings are what make it so much popular among the vacationers.
Distance from Mysore: 120 kilometres
Best Time to Visit: August to January
Things to do: Enjoy the captivating falls and relax in the lap of nature; go for a trek to Brahmagiri Range, and visit the holy temple of Rameshwaram during Shivratri.
Suggested Read: 10 Best Homestays In Mysore For A Relaxing Sojourn
9. Coonoor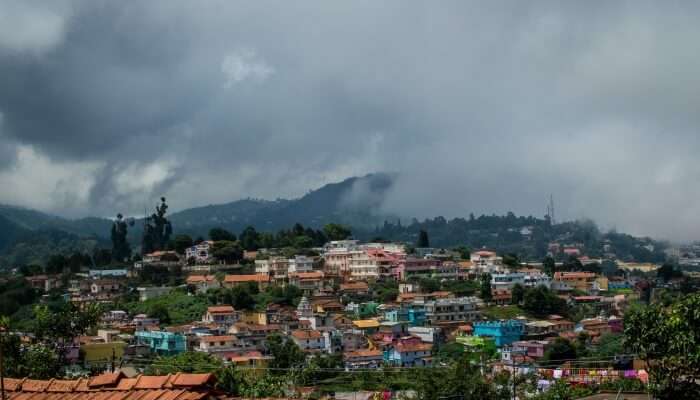 Located in the Nilgiri district of Tamil Nadu, Coonoor is a scenic hill station well-known for its Nilgiri Tea production. The town is situated at an altitude of 6000 feet and it boasts a large variety of birds and wildflowers. Coonoor is the second largest hill station in the Nilgiri region after Ooty, and if you are thinking to plan out a vacation in Mysore, this should certainly be among the places to visit near Mysore for further exploration.
Distance from Mysore: 145 kilometres
Best Time to Visit: March to June
Things to do: Spend quality time in the Sim's Park; go for a picnic on Lamb's Rock; enjoy the picturesque view from Dolphin's Nose; explore the scenic town of Wellington, and go for a trek on Droog Fort.
Suggested Read: Consider These 5 Best Resorts In Mysore If You're Looking For That Perfect Weekend Retreat!
10. Bheemeshwari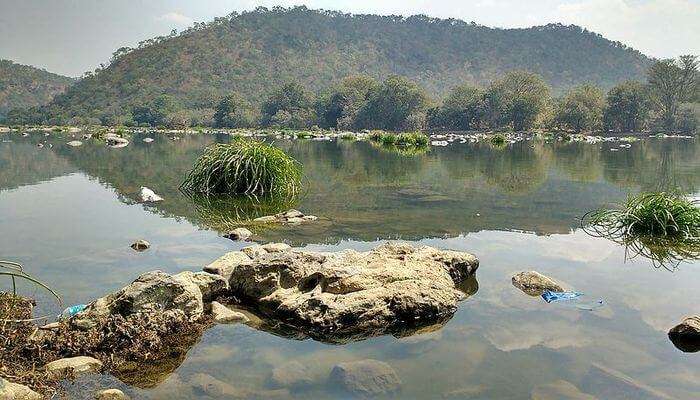 Bheemeshwari is a small town situated close to Bangalore city. Owing to its untouched landscapes and out-of-the-way location, this is a perfect spot for a weekend getaway. It is among the famous places to visit near Mysore as there are a plethora of things to discover here.
Distance from Mysore: 100 kilometres
Best Time to Visit: June to September
Things to do: Go for a boat ride on the sacred river Cauvery; engage in activities like fishing and angling at the Cauvery Fishing Camp, and plan a picnic with your family at Sangam
Further Read: The Best Celebrations of Dussehra In India In 2019: From Kullu Dussehra To Dussara In Mysore
So, are you excited about such amazing places near Mysore? Then, combine these places to visit near Mysore
for a perfect trip. These places take 3-4 days and make for a perfect weekend getaway for you. Head to these places around Mysore and explore them if you haven't done yet.
Frequently Asked Questions About Places To Visit Near Mysore
Q. How many days are enough to visit the places around Mysore?
A. There are several exciting places to visit near Mysore and it requires 2-3 days to explore these places.
Q. What is best in Mysore?
A. Top tourist attractions in Mysore include Mysore Zoo, City Shopping, Somnathathapura Temple, Mysore Place, and more.
Q. Which is better Coorg or Ooty?
A. Both Ooty and Coorg make outstanding destinations. Ooty seems to be a bit more on the mass tourism side while the best part of Coorg revolves around handpicking and your holiday theme and modifying destinations.
Q. Is Ooty worth visiting?
A. Yes, Ooty is worth checking out. The area is cold, wet, and miserable, except for a few weeks of the year which is the best thing about the area.
Q. What is the best time to go to Mysore?
A. The winters in Mysore are colder than the rest of South India. The best time to visit this lovely hill station is from October to June. In these months, the temperature remains somewhere around 25°C which provides pleasant weather.
Comments
comments