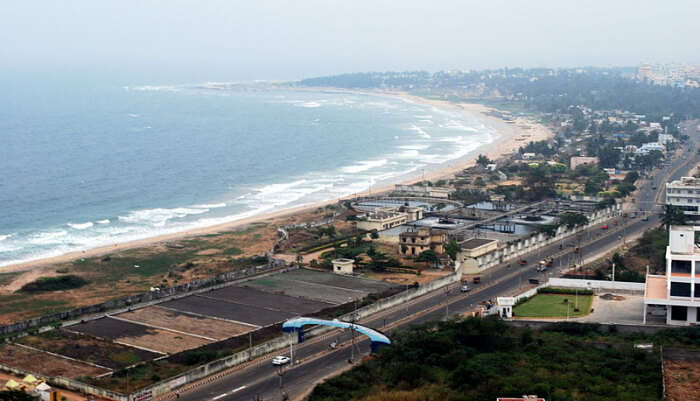 Visakhapatnam is a coastal city in Andhra Pradesh and an important port city in the country. Surrounded by the Bay of Bengal, Visakhapatnam is popular for its surreal beaches and rich cultural heritage. The city is also popularly known as Vizag. The city is one of the oldest port in the country and an important industrial hub. The beaches in the city are popular for their raw unspoiled beauty and due to its natural beauty and scenic beaches, the city is sometimes also called "Goa of the East." The city is also home to some riveting and alluring ancient temples – which attract a lot of pilgrims every year. There are some astonishing architectural marvels in the city – which spell bind you with their captivating beauty. The city is full of enticing fascinating activities to do, which will keep the tourists captivated and enthralled through their tour.
10 Top Things To Do In Visakhapatnam
Here is a list of some of the best things one can do while travelling to Vizag:
1. Soak In The Sacredness At Budhist Monastery In Thotlakonda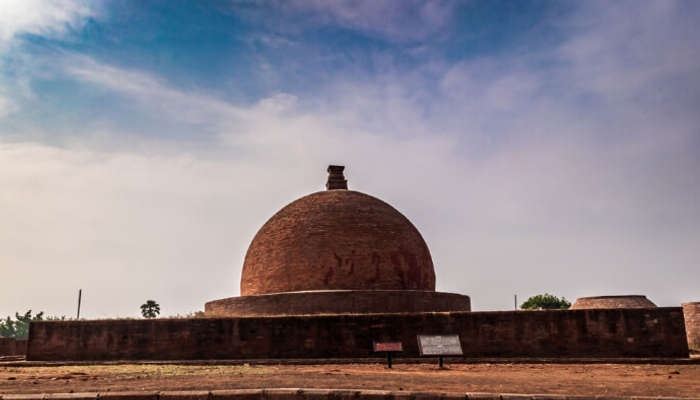 Thotlakonda is a historic site at Visakhapatnam. This place houses an ancient Buddhist monastery which is believed to have been founded in the 2nd Century BCE. It is said that the place used to be an important cultural center for Budhist monks and many monks used to stay here for their spiritual studies. The place had patronage from Kalinga Dynasty as the kingdom wanted to spread Buddhism teachings and studies. The place is home to many historic stone carvings and stupas.
Location : Beach Road, Thotlakonda
Must Read: 20 Best Places To Visit In Visakhapatnam In 2020 To Relish The True Charm Of This Coastal Gem!
---
Looking To Book A Holiday Package?
---
2. Expedition At Borra Caves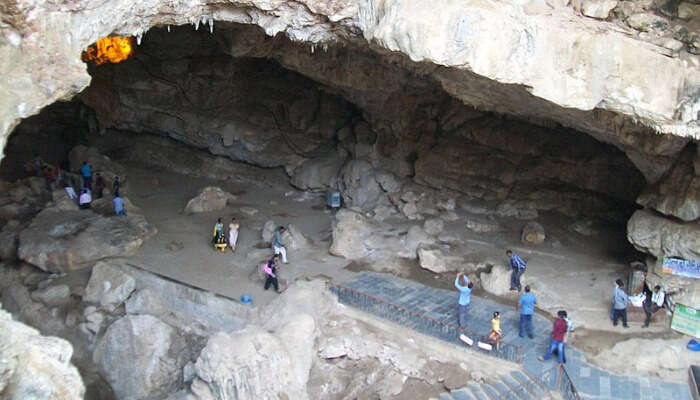 Mysterious titillating caves in Borra are believed to be one of its kind in India. They are among the deepest caves in the country – which makes it one of the most popular sites in the city among adventurers. The limestone formation in the dark deep caves are simply exquisite and another world in its own. Situated at Araku Valley, the Borra Caves are a must for adventurers visiting Visakhapatnam.
Location : Araku Valley, Visakhapatnam
Suggested Read: 8 Charming Places To Visit In Vizag In Summer For Your Trip To Andhra Pradesh In 2020
3. Explore The Marvel Of Simhachalam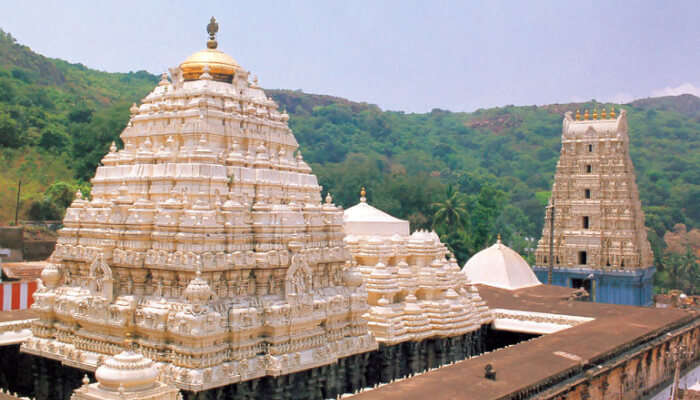 Located in surreal surroundings, amidst the beautiful hills and heavenly greenery, there is a popular temple of Shri Baraha Laksmi Narasimha. This architectural marvel is just colossal and entrancing. This adorable temple is dedicated to God Vishnu and Goddess Lakshmi. The temple and whole surroundings are extremely serene and peaceful. With such serenity and strong calming effects, the temple is popular amongst the locals as well as tourists.
Location : Simhachalam Rd, Simhachalam, Visakhapatnam, Andhra Pradesh 530028
Suggested Read: Araku Valley Guide: 6 Must Experiences To Go Off The Beaten Path In Andhra Pradesh
4. Go For A Walk At Rama Krishna Beach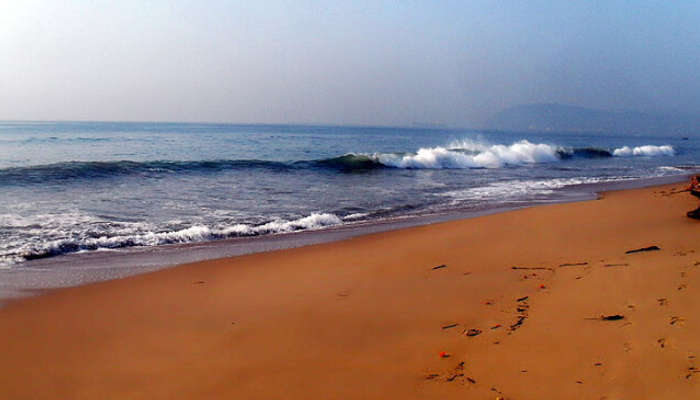 Rama Krishna Beach is the most popular beach at Visakhapatnam. The entrancing beach is a wonderful way to soak in the beauty of the blissful waves in the mighty Bay of Bengal. The peaceful breeze and rapturous rocks around will make the whole experience surreal. The beach is also famous for its ravishing street food and snacks. Do not miss out on the sunset views from here if you are visiting the beach in the evening.
Location : Rama Krishna Beach Road, Visakhapatnam, Andhra Pradesh
Suggested Read: 7 Breathtakingly Beautiful Mahabalipuram Temples That Are The Soul Of South India!
5. Climb Up To Dolphin Nose Lighthouse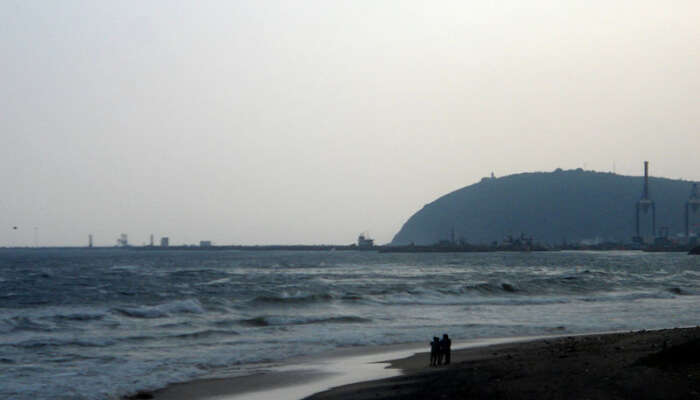 It is a lovely small trek to climb up Dolphin Nose hill famous for its stunning lighthouse. The views from the top of the hill are marvelous. Situated near the seashore at Yarada beach – the hill provides ambrosial view of the sea shore and that of the city. The enthralling Yarada beach is also an unexplored beach and you won't find too much of a crowd or commercial activity on this angelic beach, making it a perfect place to relax.
Location : Yarada Beach, Yarada Village, Gangavaram Port, Visakhapatnam, Andhra Pradesh 530005
Suggested Read: 10 Amazing Things To Do In Pachmarhi For A Fun-Filled 2020 Getaway In The Heart Of India
---
Planning your holiday but confused about where to go? These travel stories help you find your best trip ever!
---
6. Water Sports At Rushikonda Beach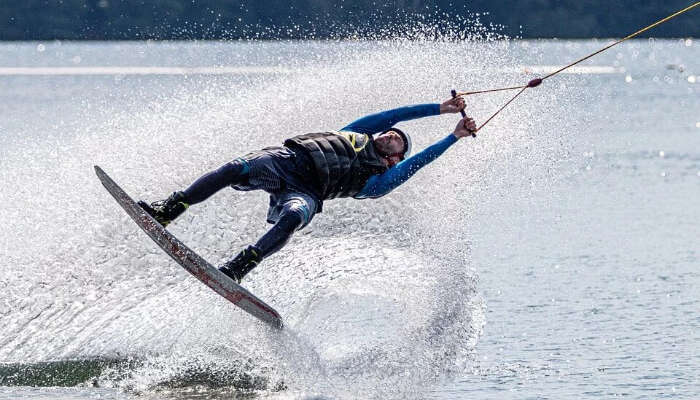 Rushikonda beach is one of the most popular spots here among water adventure sports enthusiasts. The beach has options of many sports that one can participate in. If tides are favourable, go for windsurfing or parasailing – you won't regret after the fun of adrenaline high you get here from the sport. Water skiing, Jet skiing are other ventures you can get in here. The snacks and seafood you get here are just finger licking tasty and perfect for a treat at beach side. People love getting wet in the sea waters or try swimming here as the waters are fabulously clean with amazing views.
Location : Rushikonda Beach Road, Visakhapatnam, Andhra Pradesh
Suggested Read: 15 Places To Visit Near Madurai: The Gateway To Enjoying South India's Beauty
7. Trek Up To Kailasagiri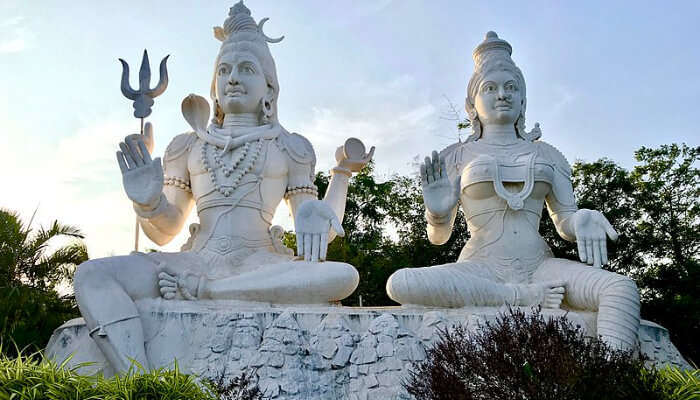 Kailasgiri top is popular for its big idols of Shiva and Parvati that are situated at the top. People and many devotees of Shiva – even from far off places come down here to pay their tribute to Shiva. The hilltop can be reached through a cable car. The cable car is an amazing adventurous ride with some breathtaking views of the hills, valleys and of the park beneath. There is an eco park – Tenneti Park situated near the hill and is also a popular place among the tourists.
Location : Hill Top Road, Visakhapatnam, Andhra Pradesh
Suggested Read: 42 Famous Historical Places In India To Visit In 2020
8. Learn About Submarines By Being In One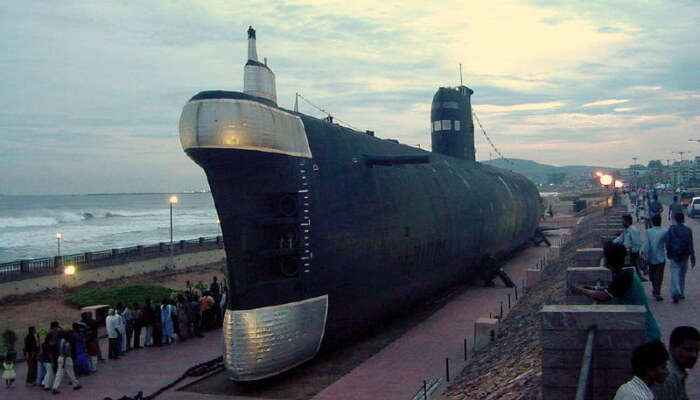 This can be an amazing experience if you are a submarine enthuthiast. There is a submarine museum near RK Beach which shouldn't be missed. The Submarine museum is inside a real submarine – INS Kurusura. Ex navy personnel will take you through the submarine explaining its bits and pieces in great detail. Wonderful experience to learn how navy personnel go through when they are submerged deep in the sea and this big complex machine is operated. Timings to visit this incredible museum are from 2 PM to 8:30 PM everyday.
Location : R. K. Beach Road, Kirlampudi Layout, Chinna Waltair, Pandurangapuram, Visakhapatnam, Andhra Pradesh 530017
Suggested Read: 18 Best Places To Visit In India During Christmas Holidays For A Grand Celebration In 2019
9. Learn About The Tribal Culture At Araku Tribal Museum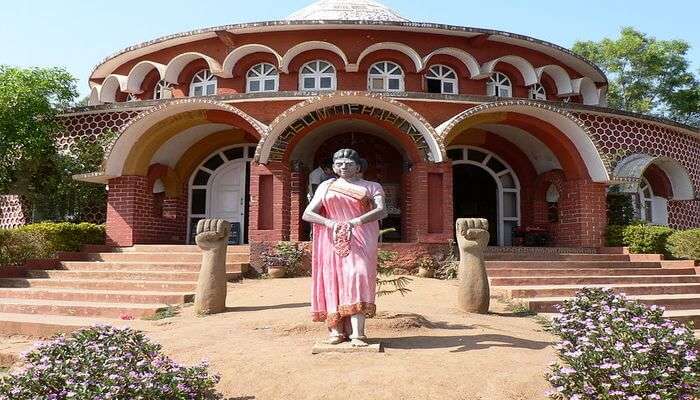 The adorable museum highlights the lives and ways of tribal people of Eastern Ghats. Situated in Araku Valley, the museum is extremely interesting. One will be able see rapturous handicrafts and artworks by tribals, photographs of their lives in action, learn about their culture in detail, know about their music and arts, explore the mud utensils and artifacts. One can also buy authentic tribal handicraft from this place.
Location : Araku Road, Visakhapatnam, Andhra Pradesh
Suggested Read: 15 Amazing Wildlife Sanctuaries In India For Adventurous Safaris And Encounters With The Wild
10. Date Nature At Kambalakonda Eco Park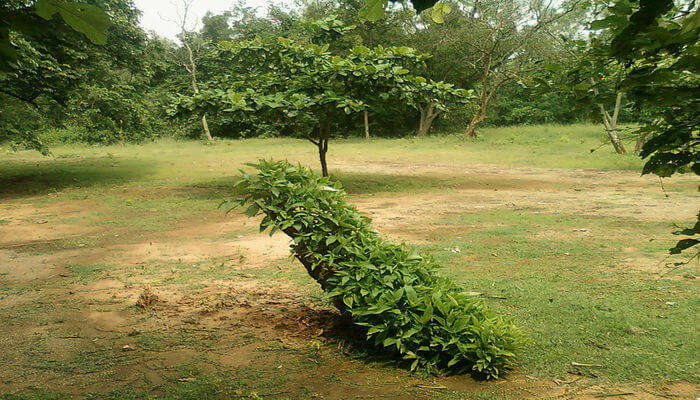 The zoo situated in this eco park is among the largest zoos in the whole country. You will find hundreds of rare species of flora and fauna here. Some of the popular wild animals that can be viewed here are Indian leopard, puma, macaws, mighty jaguar, grand hippos, elephants, cobra and many more. Indira Gandhi Zoological Park ranks among the highest in the country and shouldnt be missed if you are in Visakhapatnam.
Location : Visakhapatnam, Andhra Pradesh
Further Read: 25 Places To Visit In India In December In 2019
This charming city will surely captivate you with its natural, serene sacredness of its ancient temples, gripping adventures and riveting attractions. People in the city are nice and hospitable. This coastal city will fascinate you throughout in case you plan a tour to Visakhapatnam. Get absorbed by the fascinating experiences that Vizag has to offer.
Frequently Asked Questions About Things To Do In Visakhapatnam
Q. Are Visakhapatnam and Vizag names of the same city?
A. Yes, Vizag is another common name of Visakhapatnam
Q. What is Vizag famous for?
A. Vizag or Visakhapatnam is famous for its serene raw beaches, shipyard and port, steel plant, gorgeous landscapes, magnificent temples, bewildering architecture and its awe inspiring beauty. Vizag is also an important defence center of the country.
Q. Why is Vizag so important for country's defence and navy?
A. Vizag is an important defence center for the country as it is home to one of the important labs of DRDO and one of the country's most important dockyards – the Naval Dockyard Visakhapatnam. Visakhapatnam is also the headquarters of the East Naval Command of the country's navy.
Q. How far is Vishakhapatna from Hyderabad?
A. Hyderabad is almost 615 km far from Visakhapatnam.
Q. How did Viskhapatnam got its name?
A. Visakhapatnam derives its name from the famous ancient temple of God Vishakheswara – son of God Shiva in Hinduism.
Q. What is the best time of the year to tour Vizag?
A. It is best to travel in winters to Vizag. From October to March are the best time to visit Visakhapatnam as the weather is quite pleasant during this time. In summers, it can get a bit hot and humid.
Q. Why is Vishakhapatnam also known as the city of Destiny?
A. This amazing enthralling city is popularly called City of Destiny because of its beautiful landscapes, unmatchable raw natural beauty and paradisiacal beaches.
---
Looking To Book An International Holiday?
---
People Also Read:
Things To Do In Chennai Haunted Places In Hyderabad Places To Visit In Vizag
Comments
comments