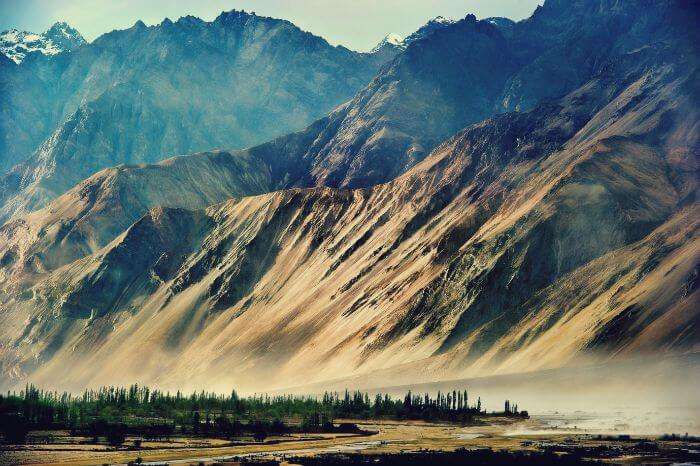 With a geography as vast and varied such as ours, it is hard not to find a beautiful place in India. We have the snow-capped Himalayas in the North, the beautiful stretches of sand dunes in the West, the picturesque lands and hills in the East, and a coastline of over 7500 km in the South.
So here is a list of some of the most beautiful places in india.
1. Yumthang Valley, Sikkim – The bowl of flowers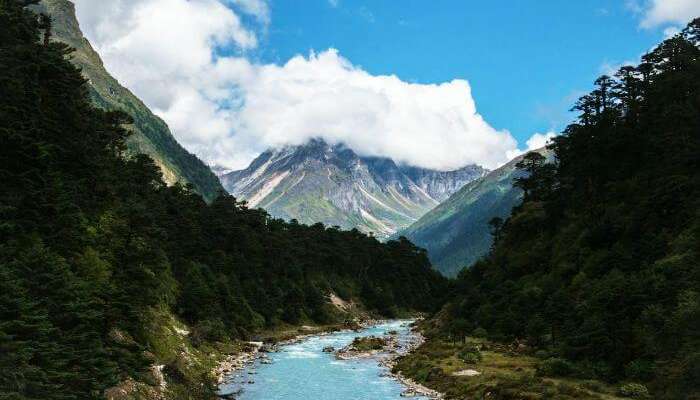 On top of our list of the beautiful places in India is Yumthang Valley, the bottomless vale with a remarkable variety of flowers to boast of. It offers an eye-catching vista of peaks along with Pauhunri and Shundu Tsenpa. The valley is an amazing treat where you would become the element of the ceaseless picture exclusive of any sort of infringement.
---
Looking To Book A Holiday Package?
Book memorable holidays on TravelTriangle with 650+ verified travel agents for 65+ domestic and international destinations.
---
2. Stok Kangri, Ladakh – The paradise for trekkers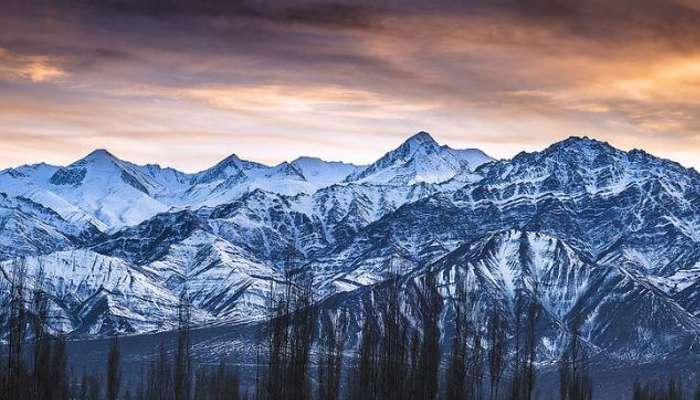 Image Source
Next on our list of beautiful places of India is the stunning Stok Kangri Peak that displays multiple thrills along the way and towers at a height of 6,000m. Located in the dreamy destination of Ladakh, the Stok Kangri Climb is ideal for both novice and experienced trekkers.
Suggested Read: 15 Insane Destinations For Adventure Sports In India For A Mad Vacation With Friends In 2020
3. Nubra Valley, Ladakh – The undiscovered realm of nature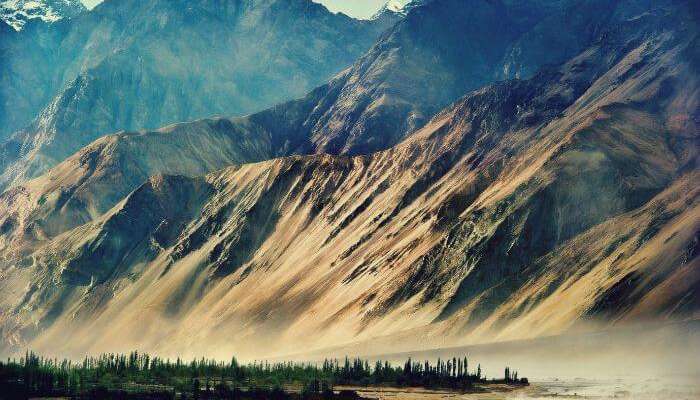 Image Source
Known for its orchards, scenic vistas, Bactrian camels and monasteries; surrounded by snowcapped Himalayan ranges, Nubra valley lies sandwiched between Tibet and Kashmir. There are sand dunes, monasteries, a ruined palace and at Turtuk, a whole different culture (Balti) to discover. The picturesque and breathtaking view of the valley puts this place on our list of beautiful places in India.
Best time to visit: June to August
4. Nohkalikai Falls, Cherrapunji – Cascading water that changes colour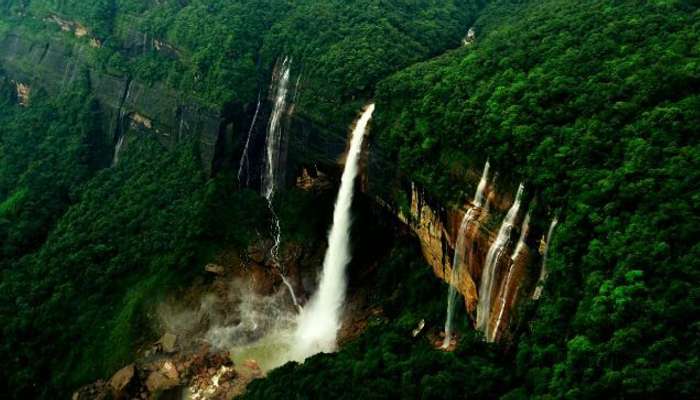 Image Source
Nohkalikai Waterfalls is around 5 km from Cherrapunjee and is the fourth highest waterfall in the world. Falling from a height of 1,100 ft, this fall is a great attraction of Cherrapunjee and hence finds a place in our list of the most beautiful places in India. The force of water has carved a waterhole which remains blue in the winter and turns green in the summer months.
Best time to visit: During monsoon
Must Read: 10 Waterfalls in India You Need to Explore This Summer
5. Nanda Devi, Uttarakhand – The towering marvel of nature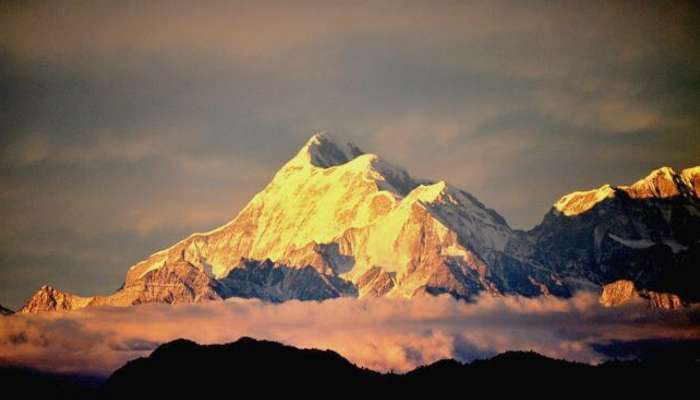 Image Source
Nanda Devi is the second highest peak in the world, surrounded by Nanda Devi National Park is a must visit place. A unique mix of flora and fauna is characteristic of this park. The fauna includes the brown and Himalayan black bears, Himalayan tahr, snow leopards, serow and cheer pheasants.
Best time to visit: April to October
---
Planning your holiday but confused about where to go? These travel stories help you find your best trip ever!
Real travel stories. Real stays. Handy tips to help you make the right choice.
---
6. Drang Drung Glacier, Near Kargil – A heaven for travelers who love challenges!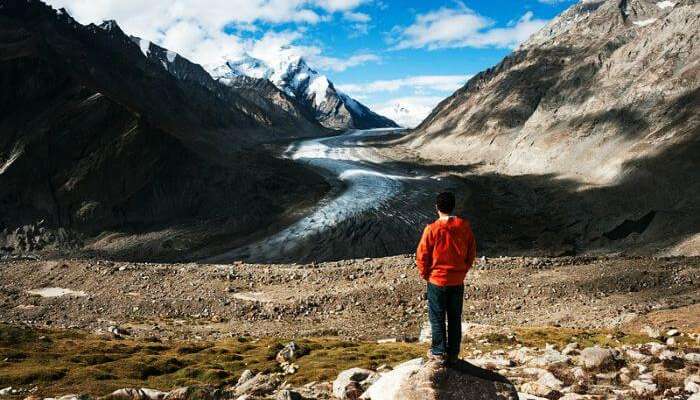 The 22km long Drang-Drung-Glacier is the largest glacier accessible to tourists in the Ladakh region. The three day voyage from Leh-Zanskar valley is crammed with natural marvels like stunning glaciers, spectacular mountain ranges and fruit orchards.
Suggested Read: 12 Most Beautiful Villages in India That You Must Visit Before You Die
7. Andaman and Nicobar Islands – The undisturbed honeymooners' getaway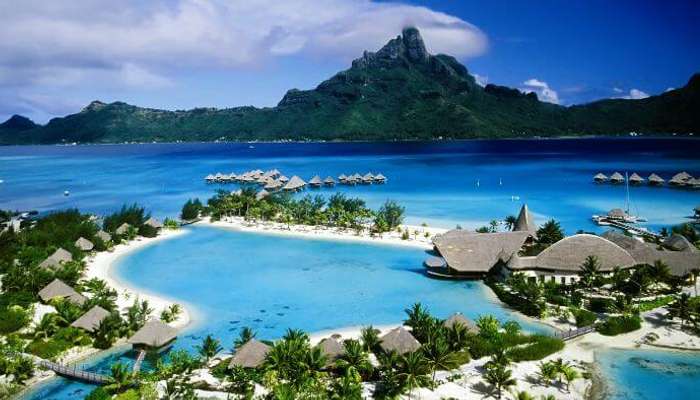 Long fabled among travellers for its legendary beaches, world-class diving and far-flung location in the middle of nowhere, the Andaman Islands are one of the most beautiful places in India for honeymoon. Its lovely opaque emerald waters are surrounded by primeval jungles and mangrove forests, and snow-white beaches that melt under flame-and-purple sunsets.
Best time to visit: October to May
Must Read: 3 Totally Legit Tips For An Idyllic Honeymoon in Andaman With First Hand Experiences
8. Khajjiar, Himachal Pradesh – India's version of Switzerland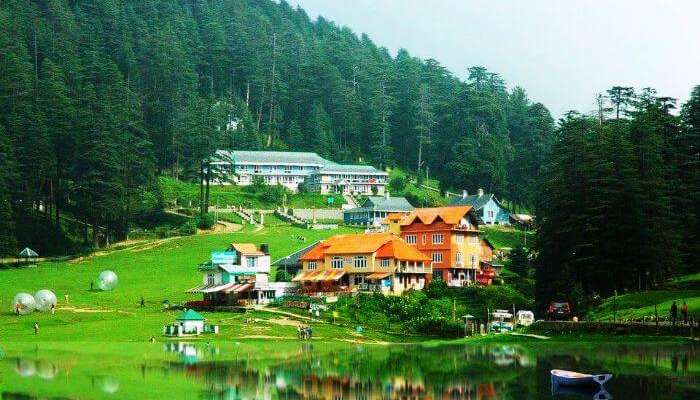 The Mini Switzerland, Khajjiar, is next on our list of most beautiful places in India. A popular hill station located in the Himalayan mountain range about 26 km from Dalhousie in Himachal Pradesh, Khajjiar is also referred as Gulmarg of Himachal Pradesh. Vast expanse of green meadows and dense forests besides vistas of majestic snow-clad Himalayan peaks make Khajjiar a popular destination with tourists.
Best time to visit: March to October
Must Read: 50 Best Hill Stations In India To Escape The City Heat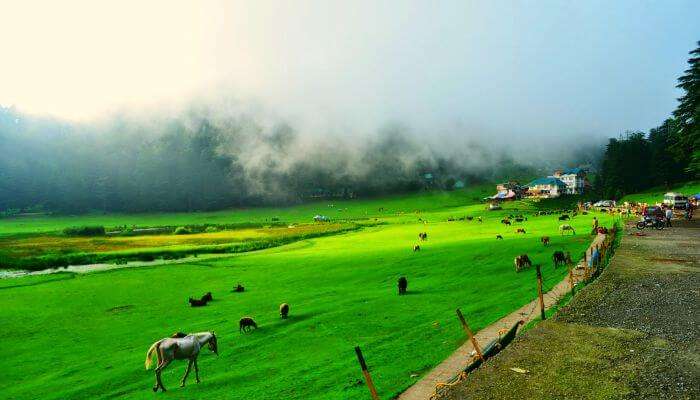 9. Chandertal lake, HP – The crescent shaped fantasy for trekkers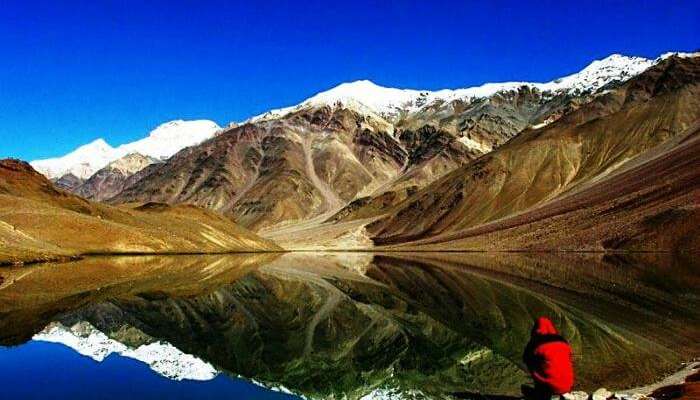 Image Source
Chandertal lake, aka the Moon Lake, is a crescent-shaped basin, surrounded by the gigantic Himalayan Mountains on all the sides. Chandertal Lake is a treat for all the trekkers and adventure enthusiast as it is the starting line of the famous, Batal – Chandratal Lake-Baralacha Pass trek which takes them to the cool forest, valleys, undiscovered monasteries, etc
Best time to visit: June to September
10. Dal Lake – The epitome of perfection and serenity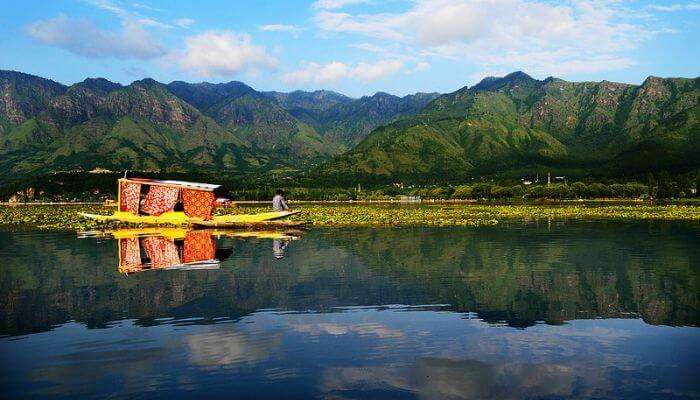 Kashmir has often been called the heaven on Earth by poets and rulers alike. Dal Lake, considered as the Jewel in the Crown of Kashmir, is undoubtedly one of the most beautiful places in India.
Must Read: 10 Unbelievably Beautiful Places To Visit In Kashmir
11. Valley of Flowers, Uttaranchal – The sea of flora and refreshing aromas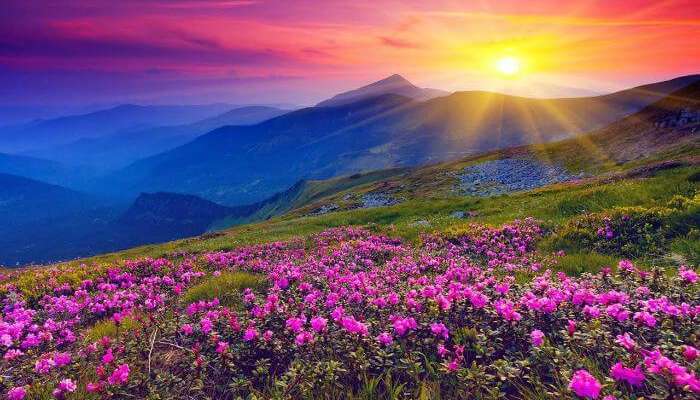 The Valley of Flowers, situated in the Garhwal state of Uttaranchal in the foothills of the Himalayas, looks like a fairy land and is arguably the most beautiful place in India. According to the legends, the valley of flowers has been spiritually associated with Lord Hanuman. The virgin beauty of this mystical valley has always lured botanist, nature lovers and adventure lovers.
Best time to visit: July to September
Must Read: Devbhumi Beckoning: 10 Gorgeous Places To Visit In Uttarakhand
12. Pangong Tso's- Leh Ladakh – The mesmerising vistas of blues and browns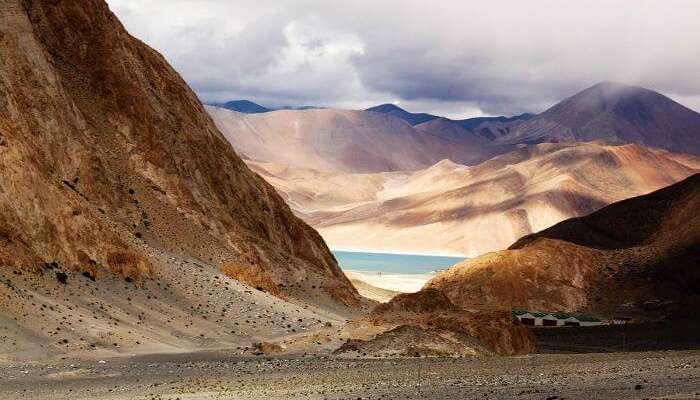 Remember the scene from the movie 3 Idiots when Kareena Kapoor comes riding on a scooter to meet Aamir Khan? Situated in the upper reaches of Himalayan Mountain range in Leh district of Jammu and Kashmir, the most notable feature of the lake is the ever changing hues of the lake.
Must Read: The Spell Binding Effect: 10 Places To Visit In Leh Ladakh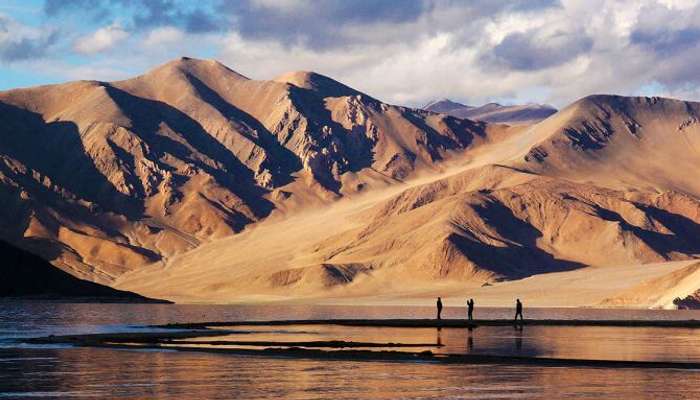 13. Khatling Glacier – The snowy delight for trekkers & photographers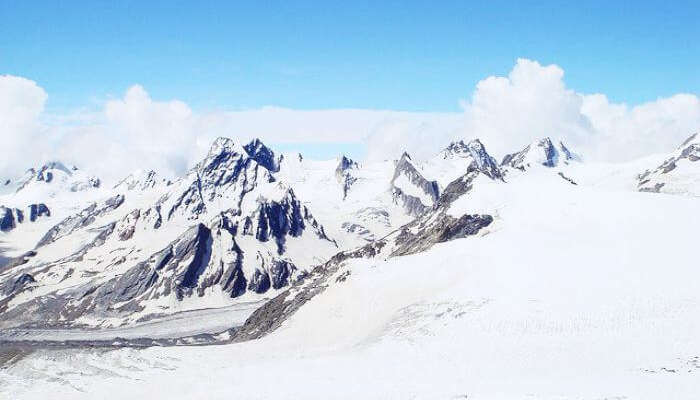 The Khatling glacier trek is a very scenic one, and travels along the Bhilangana river valley with its source at the Khatling Glacier – the point of emergence of river Bhilangna. The Bhilangna Valley is a delight not only for nature lovers and trekkers but also for photographers, and replete with stunning views of snow capped peaks and hanging glaciers.
14. Ghats in Varanasi – The realm of spirituality and divinity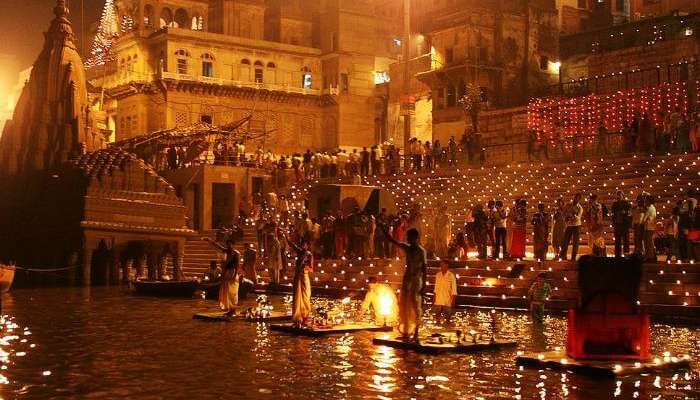 Image Source
Varanasi or Kashi is older than traditions. Varanasi presents a unique combination of physical, metaphysical and supernatural elements. According to the Hindu mythology, Varanasi liberates soul from human body to the ultimate. It is the Ganga Ghats of Varanasi that complement the concept of divinity.
Best time to visit: Any time throughout the year.
Must Read: 38 Most Colorful Places In India That Will Make Your Heart Skip A Beat
15. Sand Dunes, Jaisalmer – The colours of royalty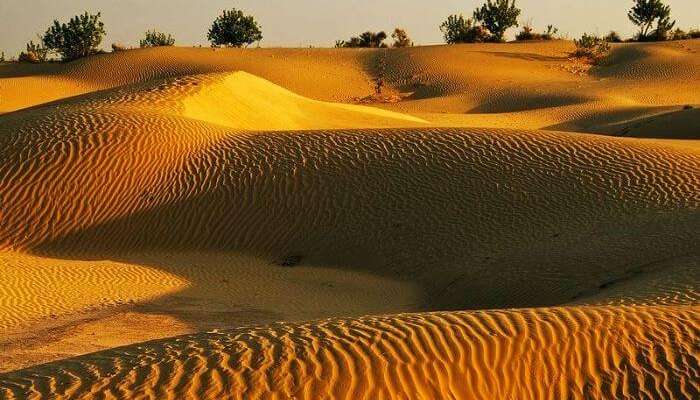 Image Source
Camel Safari is one of the most memorable and delightful experiences you can have. It gives you an exclusive approach to discover colorful villages in Rajasthan. Travel through the crests and troughs of the naturally formed Sand Dunes on a camel back and experience the essence of life in the Jaisalmer region.
Best time to visit: October to February
Must Read: 12 Historical Places In Rajasthan That Will Take You Back To The Glorious Past
16. Lake pichola, Udaipur – The lake city of India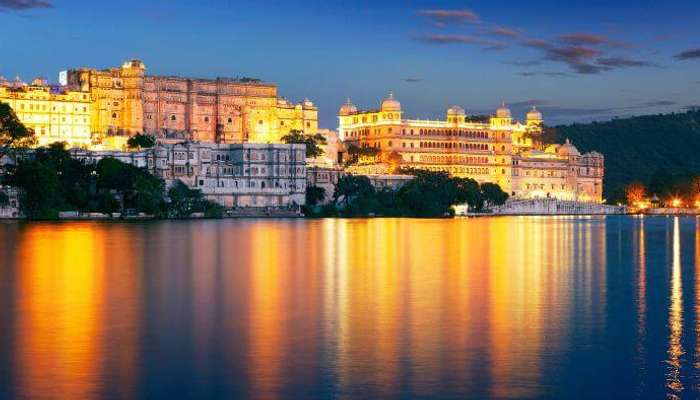 Image Source
Limpid and large, Lake Pichola reflects the cool grey-blue mountains on its rippling mirror-like surface. Located in the heart of the city, Pichola Lake is the oldest and one of the largest lakes of Udaipur. Pichola Lake is enveloped by lofty Palaces, temples, bathing ghats and elevated hills on all its sides. At the time of sunset, a boat ride in this lake is sufficient to enthrall anyone. This lake is, indeed, amongst the top beautiful places in India.
17. Gurudongmar Lake, Sikkim – Beatific waters of North-East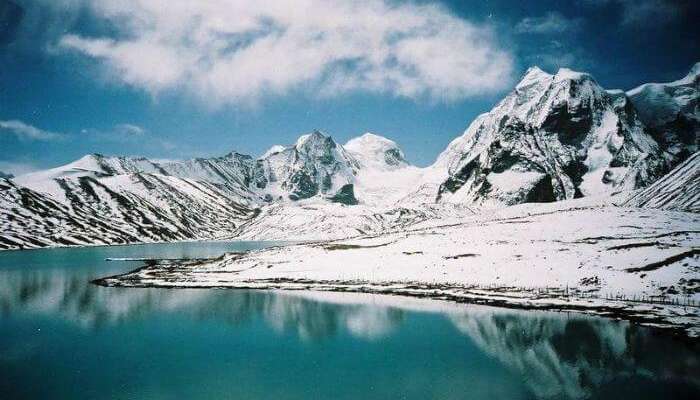 Gurudongmar Lake at a height of 17100 ft, is among the top 15 highest lakes in the world and is the second highest lake in Sikkim as well as in India. The panoramic and scenic beauty of the place is a sight to behold and puts it right on top of our list of most beautiful places in India. Surrounded by snow clad mountains and crystal clear icy water, it is considered to be a very sacred lake.
Best time to visit: November to June
18. Dudhsagar falls, Goa – The ivory cascades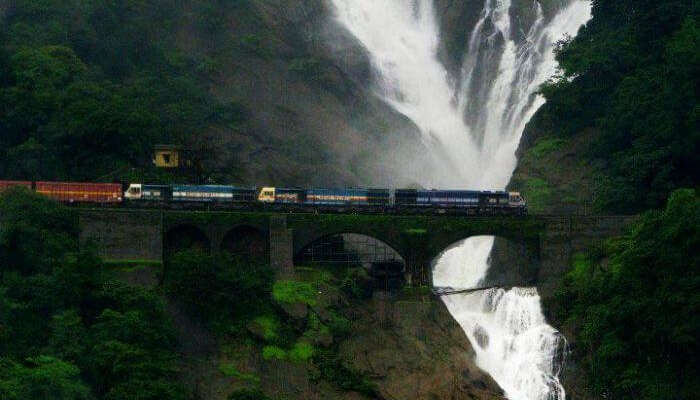 Dudhsagar waterfalls are one of the most spectacular natural phenomena in Goa. Water plummets hundreds of feet in cascades of large volume, creating a mist all around, giving it a milky white appearance, hence the name. This is a popular destination for trekkers and hikers.
Best time to visit: Mid-November to Mid-February
Must Read: 24 Places That Prove Goa Is The Hippest Destination In The World
19. Agatti Island, Lakshadweep – The Beautiful underwater atolls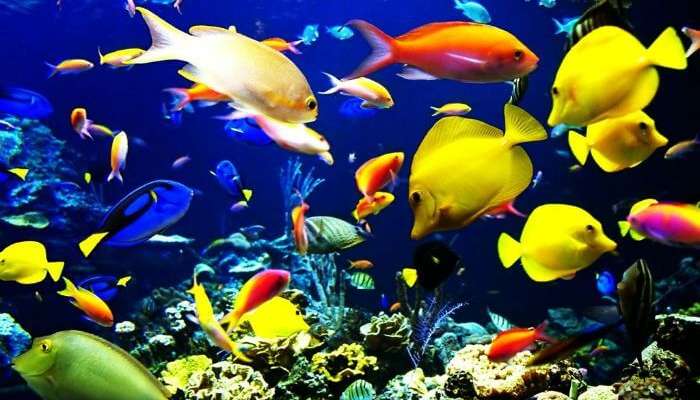 Agatti Island Beach Resort presents a breathtaking spectacle of sparkling coral reefs, turquoise blue lagoons, silvery beaches and lush green coconut palms. Here time stands still in the mesmerizing beauty of a virgin nature. It is one of world's most spectacular tropical islands untouched by the tourist rush and undoubtedly one of the most beautiful places to visit in India.
Best time to visit: Jan to March and October to December
Must Read: Covering The Colossal Indian Coastline: 50 Best Beaches In India
20. Munnar, Kerala – The hill town of God's own country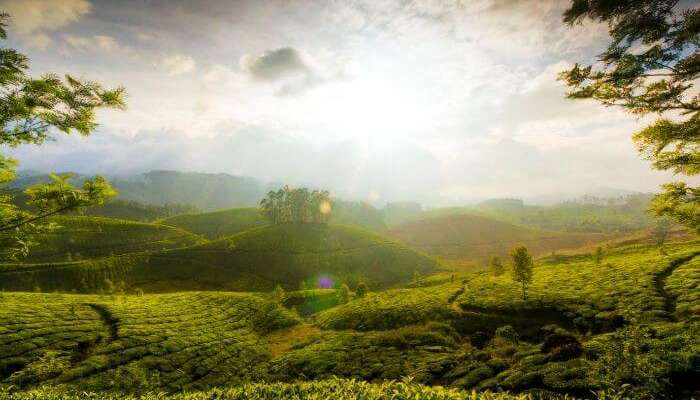 Munnar – breathtakingly beautiful – a haven of peace and tranquility – the idyllic tourist destination in God's own country. Sprawling tea plantations, picture-book towns, winding lanes and holiday facilities make this a popular resort town.
Best time to visit: October to November
21. Manali – The adventurous retreat in Himalayas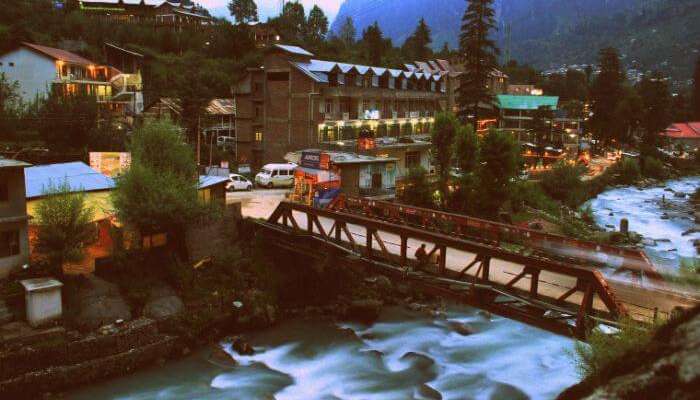 Image Source
Renowned for its snow-covered mountains, scenic beauty, history and culture, Manali, often referred to as the "Valley of the Gods". A paradise for lovers of adventure sports, Manali is best for trekking and paragliding.
Best time to visit: May to October
Must Read: Swoosh, Splash and Swing: 10 Things To Do In Manali
22. Matheran Hill, Raigad – Plethora of green, serene beauty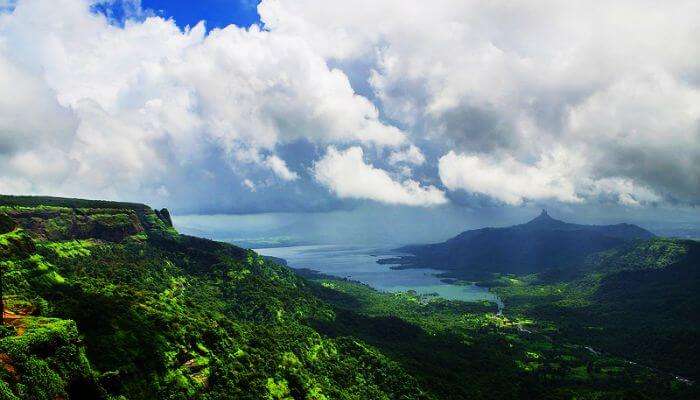 Image Source
Matheran is an amazing place where nature is playing active role with you and where you can enjoy every breath with nature within in the weekend time. Matheran is an eco-sensitive region, declared by the Ministry of Environment and Forest, Government of India. It is one of the few places in the world where vehicles are not allowed.
23. Zanskar Valley, Ladakh – A mystic dale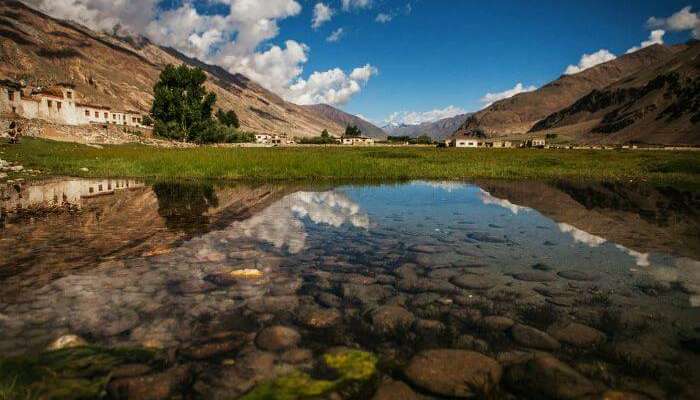 Image Source
Wrapped in snow capped peaks and huddled amidst two tiny alpine lakes, Zanskar is a beautiful tourist destination in the northern parts of India. It is one of the scantily inhabited Himalayan valleys blessed with immense natural scenic beauty.
Best time to visit: April to June
24. Tawang, Arunachal Pradesh – The calm monasteries
Image Source
A thinly populated mountainous tract lying on the Northwest extremity of Arunachal Pradesh in north east India, Tawang is the seat of one of the oldest and largest Buddhist monastery in India. Being the birthplace of the 6th Dalai Lama, it also houses Geluga, the premier Buddhist school in Tibet.
Best time to visit: March to October
25. Munsiyari, Uttrakhand – Miscellany of verdant slopes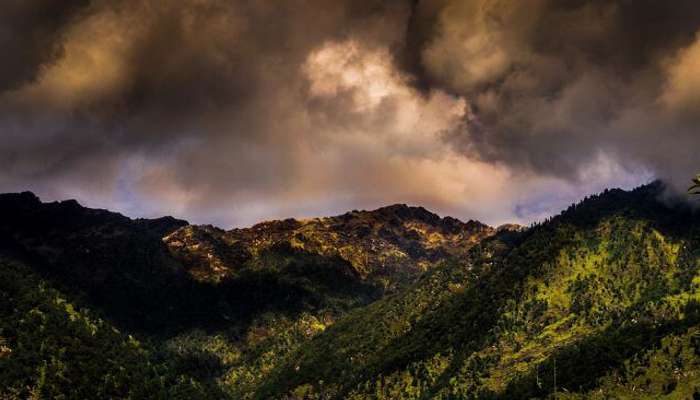 Image Source
Munsiyari literally translated means a place with snow. Also referred as the little Kashmir, it offers stunning views of snow capped higher Himalayan ranges. Panchachuli is a group of five peaks and is the star attraction at Munsiyari. It is rich in diverse flora and fauna.
Must Read: 10 Extraordinary Destinations Around Delhi That No One Talks About
26. Chilka Lake, Odisha – The unexplored, hidden gem of the East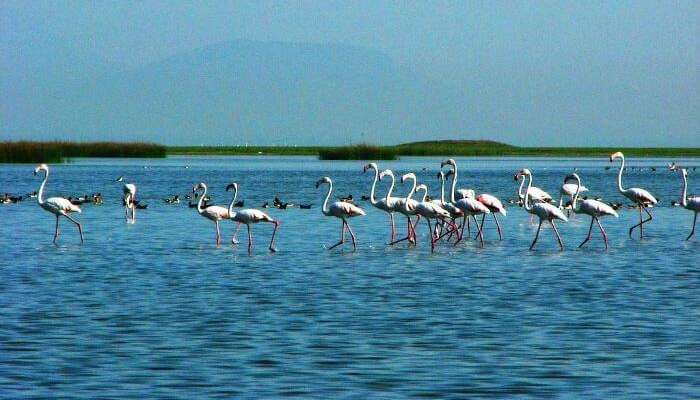 Image Source
Asia's largest brackish water lagoon with water spread, Chilika is recognized as one of the most important wetlands in the world because it is home to a phenomenal variety of birds. Chilika Lake offers visitors a spectacular display of its colorful avian charms in a thousand different hues presented by over 160 species.
Best time to visit: November to February
27. Agumbe, Karnataka – A dashing source of fresh air & vistas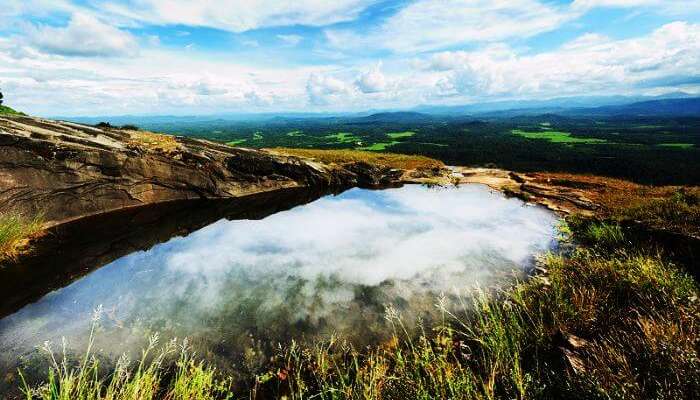 Image Source
The hill station of Agumbe is known for its scenic beauty and biodiversity. One can find several species of flora and fauna which are rarely found elsewhere. The lush green view all around, the attractions for the visitors is the spectacular sunset and vast opportunities it offers to the trekkers.
Must Read: 10 Hill Stations in Karnataka To Rejuvenate Yourself
28. Rann of Kutch – Salt Desert of the West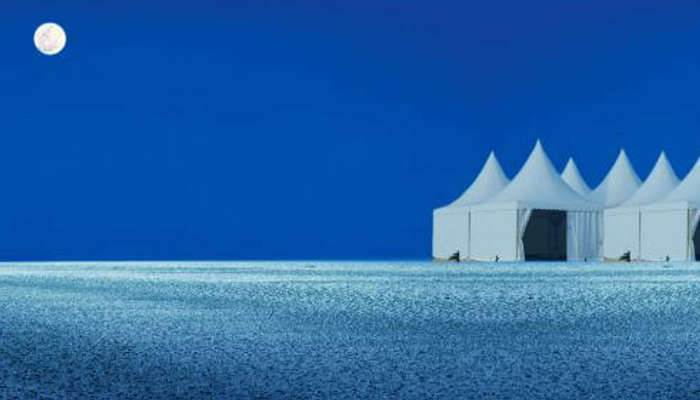 Image Source
Kutch district is the largest district of India having its origins from the Sanskrit word "Kutchboo" meaning tortoise. Kutch has always been a land brimming with festivity, excitement and an unparalleled vigour for life. This vigour is evident in every aspect of the lifestyle of its people. Kutch in every sense is a land which never fails to amaze.
Best time to visit: November to February
29. Loktak lake, Manipur – A source of power generation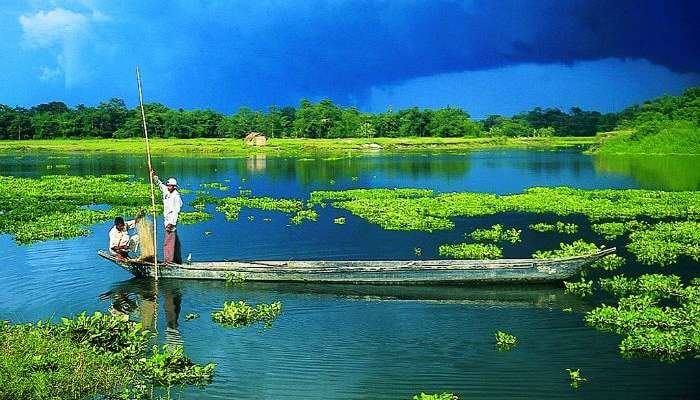 Image Source
Loktak Lake is the largest freshwater lake in northeastern India, located in Manipur. It is also called the only floating lake in the world due to the floating phumdis. This ancient lake plays an important role in the economy of Manipur. It serves as a source of water for hydropower generation, irrigation drinking water supply and wildlife.
Best time to visit: November to May
Must Read: 31 Reasons Why You Should Never Visit North East India
30. Caves, Meghalaya – Pothole of the East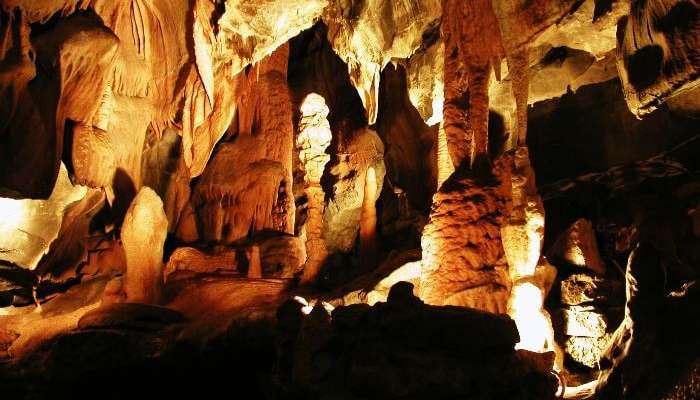 Image Source
Caves enhance the natural beauty of Meghalaya, located in most of the districts of Meghalaya. While exploring the caves, your journey will pass through the dark and murky interiors. Caves provide a sense of exhilaration to your journey.
Congrats, You made it through! Thank you for taking out time to read us out. And now, it is time to explore India.
Further Read: 30 Places To Visit In India Before You Turn 30
Frequently Asked Questions About Beautiful Places In India
Q. Which is India's most beautiful place?
A. Stok Range in Ladakh is considered to be one of the most beautiful places in India. The mountain range that runs across north India, Stok Range is a beautiful contrast of Brown Pointy Mountain ranges and ethereal white snow-capped Himalayas.
Q. Which is the most beautiful state in India?
A. Kerala is the prettiest state in India, truly known as the 'God's Own Country'. It has beautiful lush greenery and backwaters that make for an ideal getaway for a blissful vacation.
Q. Which is known as the beautiful city of India?
A. Jaipur is commonly known as the 'Pink City' due to its stunning buildings which were painted pink in 1876 to welcome the Prince of Wales and Queen Victoria. Jaipur is also the biggest city in the state of Rajasthan, and its capital.
Q. Which place is called heaven of India?
A. Kashmir is known as the heaven of India.
Q. Which is the cleanest city in India?
A. Indore has been adjudged India's cleanest city for the third straight year in the central government's cleanliness survey. Bhopal is India's cleanest capital/UT city and Ujjain is India's cleanest medium city.
Q. Which is the whitest beach in the world?
A. As for the honor of the world's whitest sand? Well, it goes to the little-known beach at Hyams Beach, on the shores of Jervis Bay in the Australia state of New South Wales.
Comments
comments