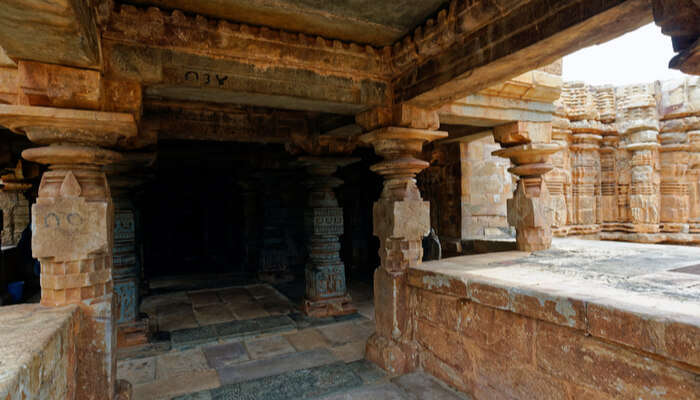 Nestled between the beaches of Gokarna and lovely gardens of Bangalore, Karnataka is a land of diverse landscape that offers offbeat destinations for a weekend getaway. It is an ideal holiday destination for all the history buffs & nature enthusiasts. One of the budding cities of Karnataka, Hubli officially known as Hubballi is a vibrant city placed 400kms from Bengaluru and is attracting many tourists because of its rich heritage.
Hubli is also known as Chotta Mumbai due to its immense commercial development. With its rich history, Hubli is a major city of South India and is education, automobile & commercial hub as well. With plenty of attractions, let's find out the best places to visit in Hubli to get more insight into the rich culture and history.
Top 6 Places To Visit In Hubli
Hubli is home to famous tourist destinations and excursions that will revive your soul & will give you a glimpse of the glorious past of this region. At present, Hubli seeks its fame from cotton ginning and handloom textile industry. There's a plethora of places to visit in Hubli, you can explore beautiful parks, temples, lakes and sanctuary. One will definitely get baffled as there are so many attractions to feast your eyes on.
1. Siddharoodha Math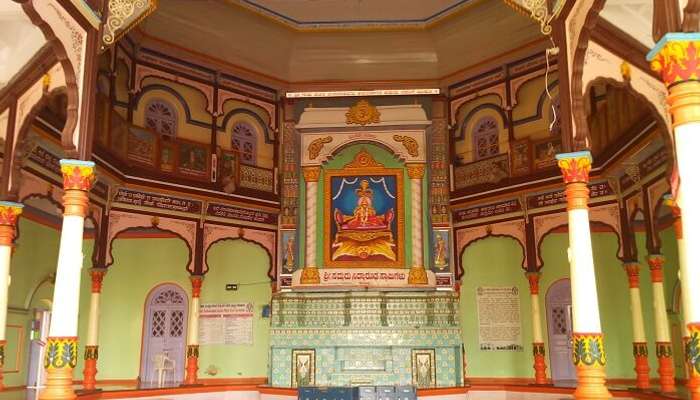 Built in remembrance of Shri Sidharoodha Swamy, Siddharoodha Math is one of the prime destinations to be explored by the tourists in Hubli. It holds unmatched significance in Hinduism culture and devotees gather here to celebrate Maha Shivratri with utmost enthusiasm. For the holy souls, Siddharoodha Math is one of the notable sightseeing places to visit in Hubli. Sidharoodha Math served his people without making any kind of discrimination in terms of religions. He had a Muslim disciple named Kabirdas and Parampoojya Shri Kalavati Devi was one of his supreme disciples. Gangadhar Tilak and Mahatma Gandhi are few freedom fighters who visited this math.
Timings: Open from 6.00 am – 6.00 pm.
Location: Karwar Road, Hubli.
How to reach: Hubli Airport is 5km from this Math and you can easily hire a taxi or take a government bus to reach this place.
Must Read: From Luxury To Budget, Top 10 Hotels In Hubli For You
---
South Weekend Holiday Packages On TravelTriangle
---
2. Unkal Lake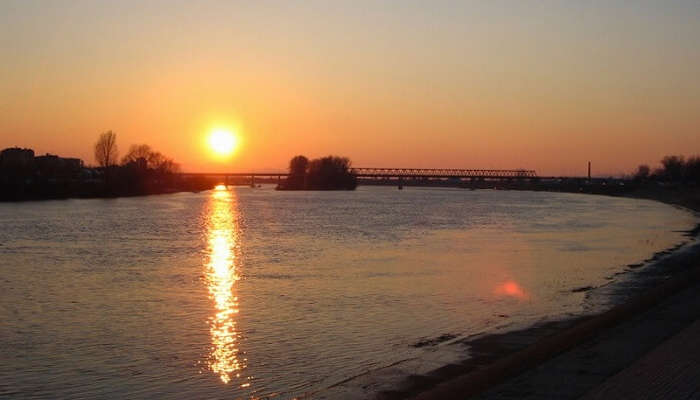 Being one of the most explored famous places in Hubli, this lake holds an important religious and historical significance in the pages of history.
One can enjoy boating and relish the view of the statue of Swami Vivekananda which is positioned at the center of the lake. Mostly people visit this lake during evening times as it offers captivating views where one can relax and spend some quality time. Diverse species of birds can be spotted from the watchtowers positioned at the river banks. This is a famous family picnic spot where the locals are found strolling in the park. Enticing views of the sunset and the serene atmosphere around the lake makes it one of the best places to visit in Hubli for couples.
Timings: From sunrise to sunset
Location: Bairidevarkoppa, Hubli
How to reach: This place is (8.6 km) via Gokul Road from Hubli airport.
Suggested Read: 12 Hill Stations In Karnataka In 2019 To Rejuvenate Yourself
3. Chandramouleshwara Temple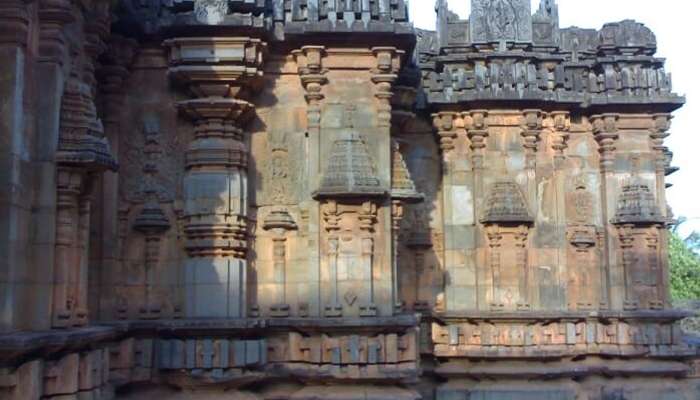 Showcasing the architecture of Badami Chalukyan era, Chandramouleshwara Temple is a 900 year old temple located at the banks of Unkal lake. Maintained and supervised by Archaeological Survey of India (ASI), this is a protected monument under the Ancient Monuments and Archaeological Sites (Act (1958)). Moreover, this is one of the sought after visiting places in Hubli. As this holy temple is dedicated to Lord Shiva, it incorporates two lingas. Moreover, the main shrine consists of four doors in four different directions.
Acknowledged as one of the best places to visit in Hubli, you can explore the beauty of the excellent carvings and the architecture of the Chalukyan temple right here.
Timings: 8.00 am to 6.00 pm
Location: Sai Nagar, Hubli, Karnataka
Suggested Read: Karnataka Cuisine: 15 Popular Karnataka Dishes For A Flavorful Culinary Journey
4. Indira Gandhi Glass House Garden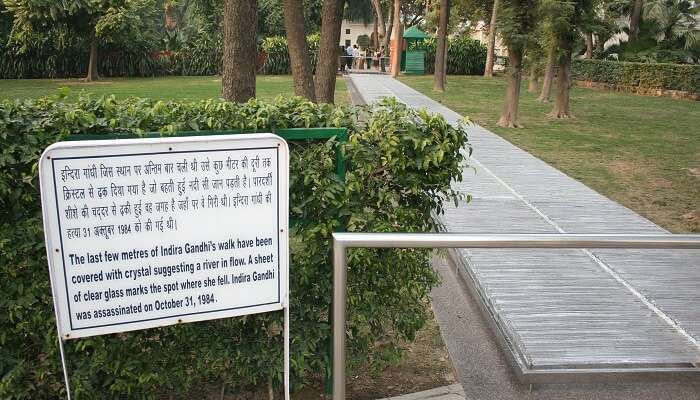 One of the amazing places to visit in Hubli is the Indira Gandhi Glass House Garden which is named after Smt. Indira Gandhi(the late prime minister of India). This glasshouse is a municipality maintained landscape garden with a central glass house which is a replica of a Lalbagh in Bangalore. This is a famous platform built with a primary intention of conducting cultural events, concerts, exhibitions and social gatherings.
Relax yourself in the tranquil surroundings, as this Indira Gandhi Glass House Garden is surrounded by lovely gardens with wide species of plants. Toy train, gorgeous sculptures and the musical fountain show are few prime attractions of this place. Also, this glass house features many medicinal shrubs, plants and flowers.
Best Time to Visit: Morning and Afternoon
Location: Sadashiv Nagar, Hubli.
Suggested Read: This Private Island Homestay In Karnataka Is A Treasure & You Won't Doubt It!
5. Nrupatunga Hill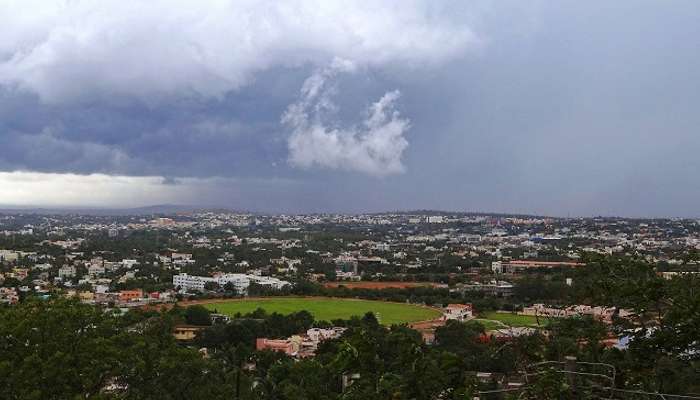 Positioned in the Unkal Lake, Nrupatunga Hill is a hillock known for its excellent view point and is a great escape from the hustle bustle of the city area. Rejuvenate yourself by strolling at the top of the hill and enjoying the lush green surroundings. Moreover, the atmosphere is filled with tranquility and offers a soothing effect on your mind.
Location: Hubli, Karnataka
How to reach: This hill is 6 km from Hubli Railway Station
Time: Monday to Sunday, 09:00 am to 01:30 pm and 02:00 am to 08:30 pm.
Suggested Read: 6 Itineraries Including Best Honeymoon Places In & Around Karnataka
6. Country Club Water World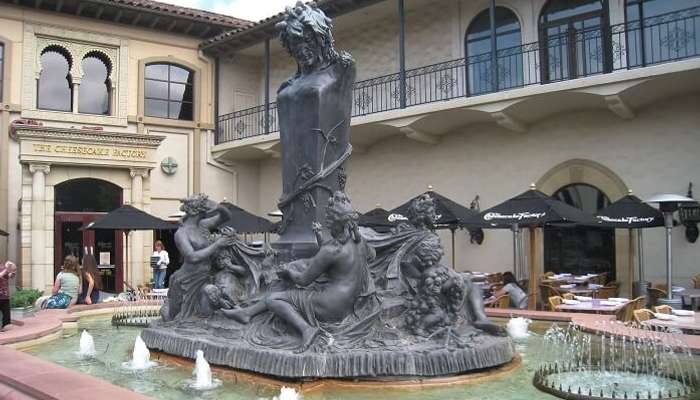 Located at Karwar Road, Country Club Water World is the much-admired places to visit in Hubli. The main highpoints of this Country Club Water World are serene ambiance, mountains covered with lush greenery and palm trees surrounding the park. Beat the heat of the sun by diving into the swimming pool. This place is a major weekend getaway destination for families as it is placed away from the city. Let the waves wash away all your worries and boost your energy level.
Dance and enjoy the beat played by DJ along with the sprinkling rain. Being one of the famous places in Hubli, the kids will love the exciting games and recreational activities organized here.
Timing: 10.30 am to 5.30 pm
Location: The Country Club Water World Anchatgeri, Karwar Road, Hubli
Further Read: Ecotourism Found New Meaning As Karnataka Unveiled 30 Foot Tall Canopy Walk
Being one of the largest cities in Karnataka, Hubli is blessed with important tourist attractions and heritage culture that one must explore while on a trip to Karnataka. Make sure you add these best places to visit in Hubli to catch a glimpse of the glorious past and unravel the culture.
Frequently Asked Questions About Places To Visit In Hubli
Q. What is famous in Hubli?
A. Besides being famous for its historic landmarks, it is also known for its production of cotton and iron.
Q. What is the Specialty of Hubli?
A. Old Hubli is also known as 'Eleya Purvada Halli' (Rayara Hubli or 'Purballi) which houses the famous Jain basti and Bhavani Shankara temple. During Vijayanagara Rayas, Hubli evolved as a commercial center with production of iron, saltpeter and cotton.
Q. Why is Hubli called Chotta Mumbai?
A. Hubli is termed as Chotta Mumbai due to its commercially strong existence. Moreover, it is one of the growth hotspots and the 3rd highest revenue generator of Karnataka.
Q. How do I get to Hubli?
A. If you are travelling via air, then Hubli airport is about 18kms from the city center. Direct flights are available from Hyderabad, Mumbai, Goa, Belgaum and many other locations. Also, there are various modes of public transport which ensures direct connectivity to airport.
Q. Which is the second most developed city in Karnataka?
A. Hubli is the second largest city of Karnataka.
Q. Is Hubli safe?
A. Yes, Hubli is the safest city in Karnataka. The crime rate in Hubli-Dharwad is lesser than the state average of 219.31.
Q. Why Hubli is called gandu Mettida Nadu?
A. Hubballi literally means flowering creeper in Kannada. Moreover, it is known for production of crops like cotton and peanuts which makes it a key trading center as well. Due to this, it is also known as called Gandu Mettida Nadu.
---
Looking To Book A Holiday Package?
---
Comments
comments