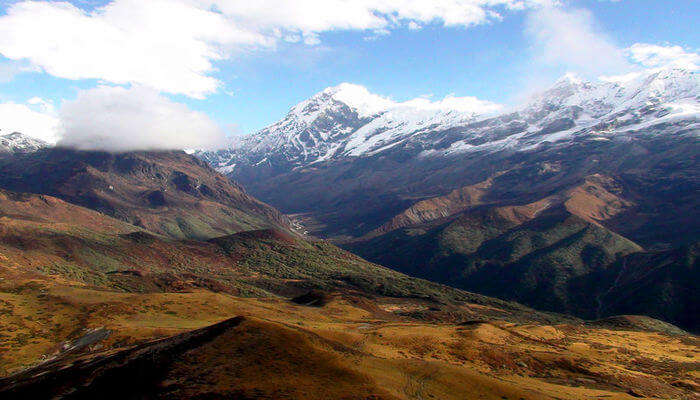 Cover Image Credit: Wikimedia
Dzongri trek is one of the most challenging treks in India, yet it's the most exhilarating, bewitching journey you can take. The trek is full of alluring views and entrancing attractions. Dzongri is almost fifteen thousand feet above the sea level. This trek will allow you to experience some of the most majestic and imposing grandiose peaks of Himalayas. The popular peaks include Ratang, Kabru, Pandim and many more. The trek is full of natural adventures and palatial beauties – alluring sunset & sunrise views at various sunset points.
Best Time For Dzongri Trek

Best time to go for this trek is from start of April to mid May. This is the time before monsoon and when cold is comparatively less. The second best time is from October to November. October offers beautiful views and appropriate environment for the trekkers. If you are a newbie trekker – avoid going in the later half of November as it can get colder, you can encounter heavy snow falls or storms at higher altitudes. Also, monsoon isn't a good time to take this trek as the area receives heavy rain and it can get very slippery and dangerous.
Must Read: Paragliding In Sikkim: 6 Spots Where You Should Definitely Try Out This Thrilling Activity
Dzongri Trek: Detailed Itinerary
The trek may take from 5 to 8 days – depending on how fast or slow you want to trek. Here is a suggested itinerary you can follow. You can modify the times of your stay or pace with the help of local guides – but the route will essentially be the same.
Here is how you itinerary will look like:
Day 1: Travelling To Yuksom

It will include your travel from your city to Bagdogra or Siliguri. And then from there to Yuksom through a road trip. Yuksom is a small village with a population of a few hundreds only. While travelling to Yuksom, you will start getting glimpses of intriguing natural beauty that awaits to enthrall you on your whole journey.
Suggested Read: 6 Amazing Things To Do In Yuksom On A Culture Trip To Sikkim In 2022
Day 2: At Yuksom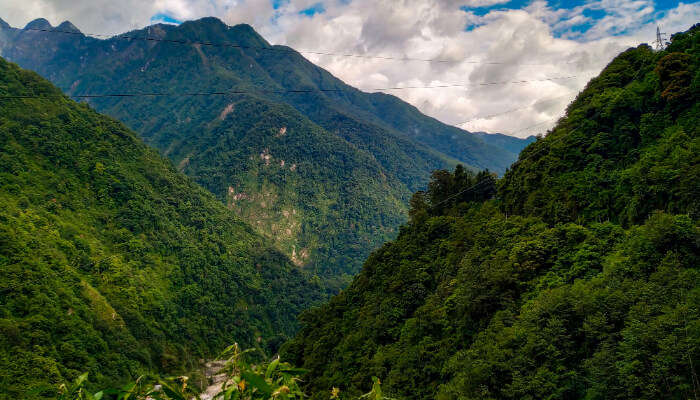 Yuksom is your base camp – and it is here you want to ensure that you are ready for the final climb. There are some good hotels in Yuksom where you can decide to take shelter. Cost of hotels may vary from INR 1000/- to INR 1800/-.
At Yuksom, you will want to buy all the necessary grocery, aids and required equipment that will be needed for the trek. There are many shops and you can comfortably buy all your grocery items, vegetables etc. Other equipment like tent can be borrowed basis rent from agents in Yuksom.
Before going higher, you will need to register with the nearest police station which is a prerequisite for every trekker. You will also need to visit the state tourism office to pay for campsite or trekkers hut. You can also pay for the Khangchendzonga National Park entry fee at their office. (which is around one hundred fifty only).
Suggested Read: Our 8 Days Family Trip To Sikkim Had Sightseeing, Adventure & Lots Of Fun!
Day3: Yuksom – Sachen – Tshoka

From Yuksom to Tshokha, it is around an eighteen kilometer trek. This may take approximately seven hours of trekking. You may want to hire porters from Yuksom if need be.
Sachen is situated at almost mid way from Yuksom to Tshokha. You can choose to get some rest at this place and have your lunch or snacks here. Sachen is at an altitude of more than seven thousand feet. During the trek, you will encounter a beautiful small river – Prek Chu and a bridge – Paha Khola across the river.
From Sachen, your next stop will be at Bakhim, a small scenic and enthralling village in the hills. It will start getting colder from Bakhim. Bakhim will be the perfect place to take a short break for a cup of tea and some snacks. Afterwards, it is a steep trek from Bakhim to Tshokha.
Suggested Read: Our 5 Days Family Trip To Sikkim And Darjeeling Was A True Affair With Nature
Day 4: Tshokha

Tshokha has some of the nice and top monasteries in Sikkim. It is a fascinating beautiful village in the hills with some nice cafes, huts and views of enthralling mountain ranges. There will be a lot of charming Rhododendron trees and enchanting forest areas in between. There are a lot of wooden pathways till you reach Phedang. At Phedang, you can get places to take a little break, have your cup of tea and get refreshed for the journey ahead.
Suggested Read: Top 7 Things To Do In Sikkim In 2022!
Day 5: Tshokha To Dzongri

It is a steep trek with some forest mid paths in between. Reach is less than ten kilometers away but may take around five to six hours – with Rhododendron trees and forest areas in between. There are a lot of wooden pathways till you reach Phedang. At Phedang, you can get places to take a little break, have your cup of tea and get refreshed for the journey ahead.
Suggested Read: This Sikkim Itinerary For 6 Days Gave Us A Wonderful Trip That Got Us Awestruck
Day 6: Dzongri

Dzongri is a spectacular spot. The peak is around 300 m away from the base. And it will take forty to sixty minutes to climb up the peak. Reaching the peak is a moment you will cherish for your life. It's extraordinarily spectacular. Especially the view of Mt. Pandim is amazingly fascinating and breathtaking. After relaxing and refreshing at Dzongri – you can get started to get back to Tshokha. Ensure that you leave Dzongri on time to reach Tshokha before dark.
Suggested Read: Gangtok Honeymoon: A Handbook About This Ultimate Paradise In Sikkim!
Day 7: Tshokha – Bakhim – Sachen – Yuksom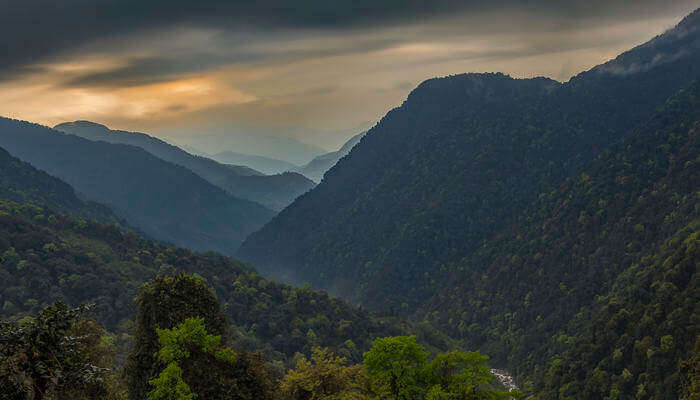 After relaxing and refreshing at Dzongri, you can start to get back to Tshokha. It will take around 7 hours. Downhill is steep and faster but it is not as fast as you would have imagined.
Suggested Read: 18 Best Places To Visit In Sikkim In December 2022: Find Exciting Experiences
Day 8: Yuksom to Bagdogra/Siliguri

From Yuksom, you will have to take local transportation back to Bagdogra or Siliguri.
Suggested Read: Our 4 Days Sikkim Local Sightseeing Trip Gave Us Innumerable Memories To Cherish
Approximate Budget For Dzongri Trek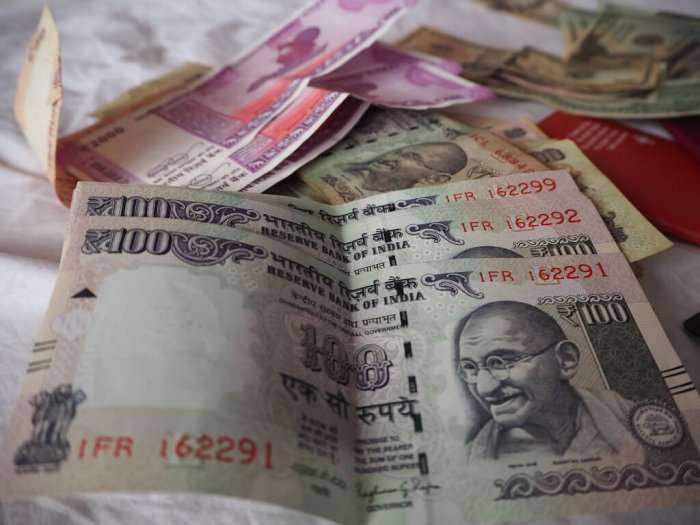 This trek will cost you a minimum of INR 10 – 12 thousand per individual. On the higher side and depending on the period/individual's requirement this can go to as high as INR 20 – 22 thousand per person. This is excluding the cost of air travel / train fare/travel to Yuksom.
At Yuksom – expense at the hotel can be around INR 1000-1500 /- depending on the hotel. Total of INR 2500-3500 /- can be parked for food. If you are taking tents for rent – then it will cost around INR 100 /- per day.
Suggested Read: 48 Places To Visit In Sikkim In 2022: Extraordinary Realms In The North East!
Dzongri Trek: A Delightful Experience
Dzongri Trek is full of natural wonders, delightful experiences and a trek to create fascinating memories. The natural breathtaking beauty of this trek and mountain's views make it a very different experience from other treks in India. Some of the captivating experiences that you will enjoy a lot and shouldnt be missed are as follows:
1. Rhododendron Trees and Forests

One of the best things When you start from Yuksom, you will encounter amazing dense forest of magnificent Rhododendron trees. Rhododendron trees are in bounty here. These stunning forests across the trek will straight away take you to another high and delightful tranquility. If you are a nature lover you will find these forests divinely.
Suggested Read: Check Out This Itinerary Of Sikkim Tour For Couples For A Hassle-Free Vacation!
2. Amazing People Of Sikkim

People here are extremely warm, simple and happy and are extremely nice to talk with and very hospitable. They will love to chit chat with the fellow trekkers and sometimes will also offer tea, and some amazing Sikkim food. Apart from the local people of Sikkim, there are also Tibetan people you will find at Tshokha and other places in the trek who have been living here since decades.
Suggested Read: Gurudongmar Lake: Visit This Pristine Lake In Sikkim In 2022
3. Views Of Mountain Peaks

Trek will present great spots to view the magnificent and splendid mountain peaks. Don't miss the view of Mt. Pandim range from Tsokha – you will witness an enthralling angelic beauty. When you reach Dhongri – the view that you will experience will be hair raising heart stirring beautiful. You will need some moments to absorb the whole enthralling experience and views.
Suggested Read: 20 Drool-Worthy Restaurants In Sikkim For A Scrumptious Retreat
4. Nature Around Tshokha

This trek is surely an enthralling journey that you can take at such high altitudes. The adventure is full of nature, serenity and memories to cherish for a long time to come. You will encounter dense forests as well as many exotic species of birds. Ravishing beauty of this trek will enrich your memories of it for a long time to come.
Suggested Read: Top 7 Places To Visit In Yuksom In Sikkim For A Unique Trip Experience
5. Wooden Trekking Trail

A good part of the trek is wooden. Especially around and before you reach Phedang. This has its own charm and experience – very different from other treks. Trail is very nicely defined and worked on – which will add to your pleasing experience of the whole trek and comfort you in your otherwise strenuous journey.
Suggested Read: 15 Vibrant Sikkim Festivals To Enjoy On A Vacation In 2022
How To Reach Dzongri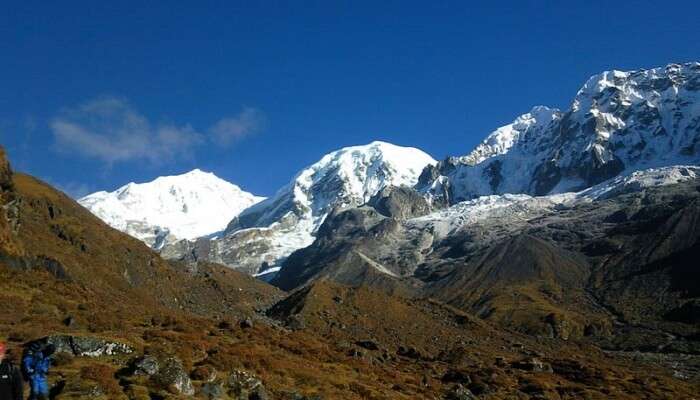 The trek starts from Yuksom. That is where trekkers usually set up their base camps. Yuksom is well connected to Bagdogra, which is the nearest airport. Bagdogra is well connected to other major cities of the country through flights. Bagdogra is around 150 kilometers away from Yuksom. It may take around seven hours of driving to reach Yuksom from the airport.
The major railway station near Yuksom is Silliguri, West Bengal. Siliguri is almost 150 kilometers away from Yuksom. One can get cabs easily or bus which will take you to your base camp in Yuksom.
Suggested Read: 28 Things To Do In Sikkim In 2022 For Unbeatable Adventures In Breathtaking Landscapes!
Tips And Tricks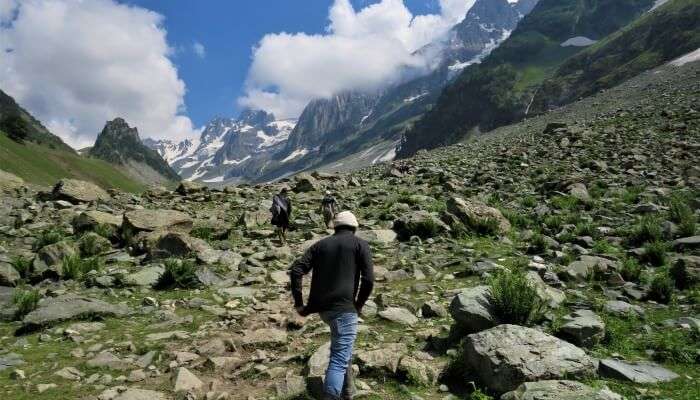 Here are some general tips to keep in mind while going for Dzongri Trek:

Wearing warm clothes are a must as temperatures are extremely low

You must carry a medical and first kid with yourself

Why not carry an amazing pair of trekking boots to get the best experience




Complete all the documentation, permits and paperwork beforehand




Carry your own trekking gear and be familiar with them




Acknowledge the company of a trained guide along your route




Carry spare batteries and camera roll electricity is a scarce resource
Suggested Read: River Rafting In Sikkim 2022: When On A Vacation, Just Go With The Flow
Dzongri Trek Location 

The Dzongri Trek is one of the best places to experience trekking in Sikkim. nestled within the Himalayan landscape and the charming views add a wonderful spectacle to your trek. The location of the trek is one of the most excellent trekking hotspots in North-Eastern India. Sikkim is one of the best for travelers citing its culture, monasteries, the views of Himalaya, in particular, the Kanchenjunga range, the temples and its exquisite food.
The place is a hidden gem in Sikkim. Trekkers do love the adventurous route on the backdrop of nature's splendor and exotic wildlife. The trek is often regarded as 'Walking in Paradise' that add to a traveler's delight
Further Read: On Our Trip To Sikkim With Family, We Explored The True Charms!
Dzongri is one of the best trekking destinations in India. A trip to Dzongri is highly recommended if you an adventure lover and want to explore more. Dzongri Trek is a challenging and demanding activity, so be prepared. Other than that, it is guaranteed that you will enjoy your time. Make sure to follow all safety protocols and be sure to enjoy the view from up top.
Disclaimer: TravelTriangle claims no credit for images featured on our blog site unless otherwise noted. All visual content is copyrighted to its respectful owners. We try to link back to original sources whenever possible. If you own the rights to any of the images, and do not wish them to appear on TravelTriangle, please contact us and they will be promptly removed. We believe in providing proper attribution to the original author, artist or photographer.
Please Note: Any information published by TravelTriangle in any form of content is not intended to be a substitute for any kind of medical advice, and one must not take any action before consulting a professional medical expert of their own choice.
Frequently Asked Questions About Dzongri Trek
Is there any mobile/phone connectivity during the complete trek?
No. You will have some network connectivity till Yuksom only. Beyond that, there is almost no mobile connectivity for any operator – so don't expect your mobile phones/internet to work during the trek.
What essentials should one carry ?
Do carry a swiss knife, some wet wipes or paper tissues. In case if you are travelling in October – do carry some good cold creams, and lip ointments. As sun rays can be sharp, you may want to carry good sunscreen lotion as well.
What are the essentials for first aid/medicine box ?
Bandages, cotton, dettol (or similar product), band-aids, have some generic medicines for fever, pain, nausea, upset stomach and constipation. Do keep electrolytes in case if you are dehydrated. Also keep balms, iodine, etc.. You may also want to keep some Chlorine tablets as at the treks you may not get bottled water.
Is the trek to Dzongri safe?
Yes, the trek is quite safe. But it is advisable to not carry any expensive material or jewelry with you.
Will this trip be physically demanding?
Yes. This trip isn't recommended for the faint-hearted or novices. Having said, this is not very hard or rock climbing trekking trek. If you are sufficiently fit, can walk for hours uphill – you will find it ok to travel.
Some people have reportedly suffered from AMS – acute mountain sickness on this trek. Ensure that you keep enough medications with you. Also ensure that you keep yourself hydrated throughout the trek.
Can you carry alcohol with you during the trekking?
No. Alcohol or even smoking isn't allowed on the trek as it is an eco-friendly zone.
Will there be enough ATMs?
No. You may find few ATMs at Yuksom but you can't rely on them. There will be no ATMs beyond Yuksom. It is advisable to carry enough cash with your for your trip.
Anything else that one should keep in mind?
Plastic bags are not allowed in Sikkim. Try to avoid plastic bags.
People Also Read: