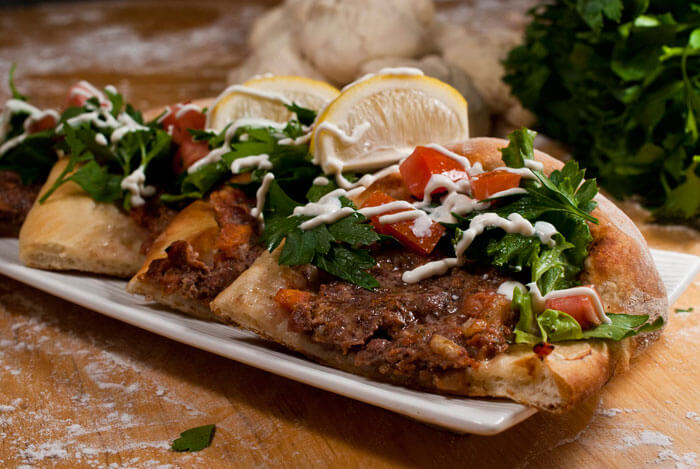 Planning a trip to Dubai and wondering what is on the platter for you? Well, worry not! With a combination of Iranian, Lebanese and Arabic food, the Dubai cuisine will only leave you craving for more.Whether a foodie or not, you just can't ignore the luscious flavors that Dubai food has in store for you. The titillating aroma of the piquant delicacies in Dubai will give you a foodgasm for sure. Take a look at all the gastronomical delights that will make your stomach growl with hunger.
Dubai Food: Meat Lover's Paradise
1. Manousheh
Manousheh – the local pizza is an apt choice for the piquant taste buds, especially if you are looking for Dubai specialities. It proves to be a perfect pick for a luscious breakfast. Stretched dough or flatbread, filled with exotic toppings like salty Akkawi cheese, earthy zaatar herbs and olive oil.
Must try: The variant topped with creamy sour labneh and sweet jam, eggs, and minced lamb
Must Read: 10 Best Dubai Beach Resorts For The Perfect Beach Vacation In The Middle East
---
Dubai Holiday Packages On TravelTriangle
Travel Dubai in Luxury. Visit grand Burj Khalifa or the breathtaking Palm Islands. Enjoy Dhow Cruise, International Buffet Dinner, Dubai City Tour, Desert Safari, Ferrari World and Abu Dhabi City Tour. Book your Dubai holiday package on TravelTriangle.
---
2. Iranian Sangak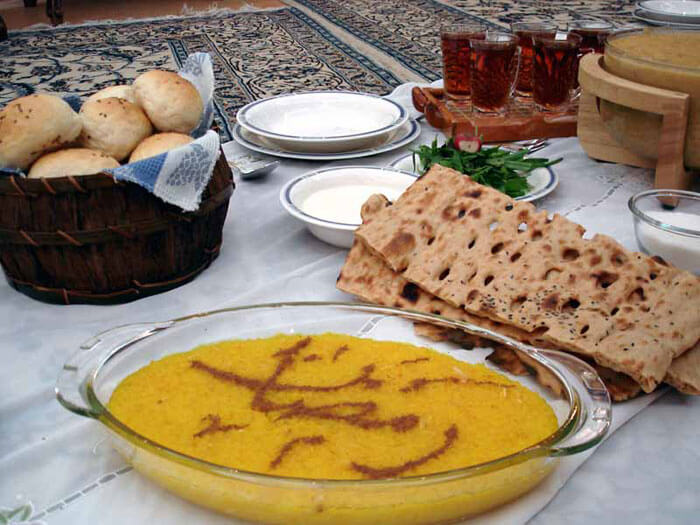 Hello bread lovers! Iranian Sangak is a delight that easily paves its way into the list of the best Dubai cuisines.  This Iranian leavened flatbread made out of whole wheat is served  plain or rectangular in shape. It is the famous food of Dubai which you must try!
Must try: With basil and Bulgarian feta
Suggested Read: 11 Absolutely Free Things To Do In Dubai
3. Chelo Kebab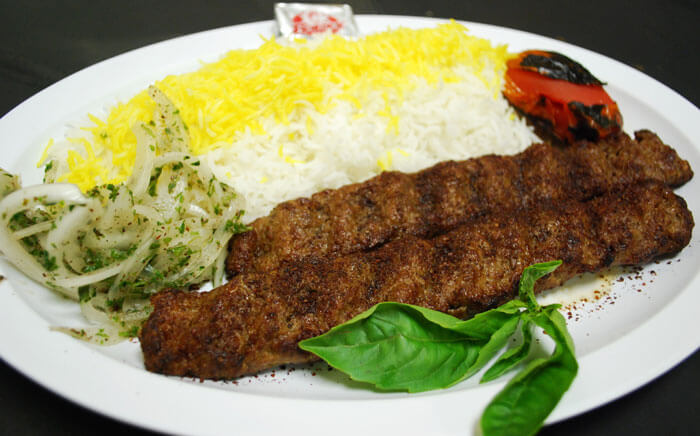 Aromatic saffron-scented basmati rice served with a pat of butter on kebabs – Chelo Kebab is another name in the list of mouth- watering Dubai famous foods.
Must try: Spiked with sour zereshk berries or fragrant dill
Suggested Read: 10 Wedding Venues In Dubai In 2018 For A Fairytale-Inspired Union
4. Al Harees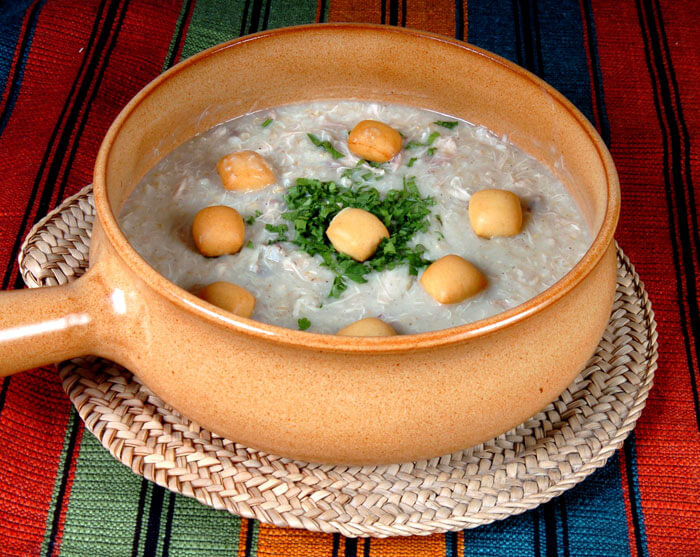 Wheat, meat, and a pinch of salt, when combined with some hours of baking, produces this really wonderful dish that will leave you craving for a second helping. Mostly savoured during Ramadan, Eid and weddings, Al Harees is one of the most traditional foods in Dubai.
Must try: With samen(butter) and powdered cinnamon; serve it with sugar for the ones with sweet tooth
Suggested Read: 6 Best Cafes In Dubai For Soothing All Your Hunger Pangs Like Never Before
5. Al Machboos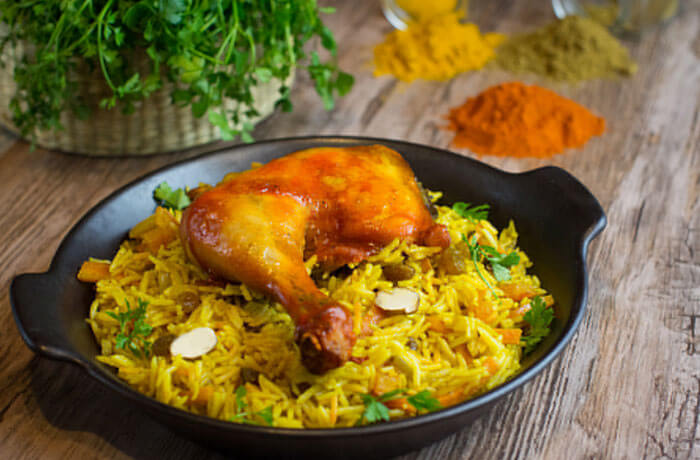 Rice, onions and meat, seasoned with spices, salt and dried lemon, does this excite you as much as it excites me? This dish has been listed in the list of famous food in Dubai, due to the zesty flavors.
Must try: With salad and yogurt raita; to enjoy it the authentic way, serve it on a large platter and allow everyone to eat from the same with their right hands
Suggested Read: Heads Up Shopaholics- The 10 Best Shopping Places In Dubai Are Calling You!
Aversion To Meat? No Problem
Unlike several foreign countries, Dubai is vegetarian-friendly. The country is a delight for vegetarians as a large number of the most popular Dubai cuisines are vegetarian in nature.
6. Tabbouleh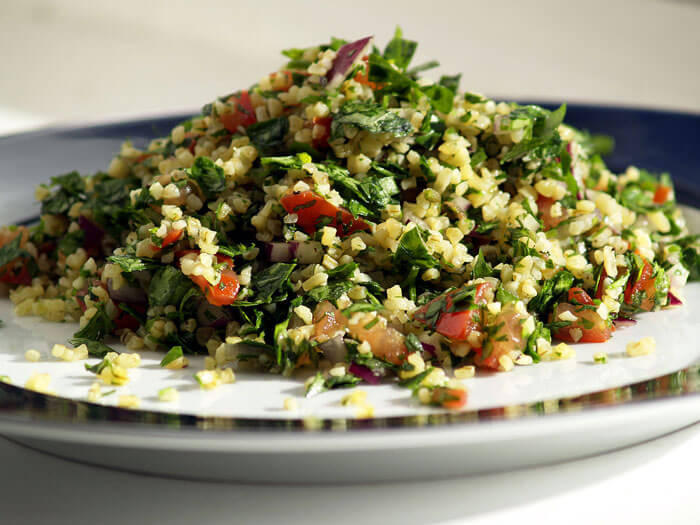 Delicious, irrespective of how you spell it. Tabbouleh is a salad, made from tomatoes, green onions and cucumber and is seasoned with fresh mint and lemon juice. Needless to say, it is the best food in Dubai for foodies who are looking for healthier options.
Must try: Flavored with Blueberry and Corn, the stuffed grape leaves version is also worth trying
7. Kousa Mahshi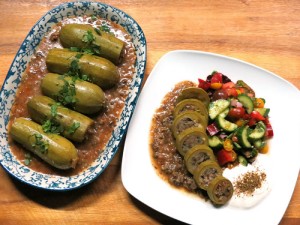 Kousa Mahshi is a classic from the list of best foods in Dubai. Eaten as a main course, it is courgettes or zucchini stuffed with rice. Its lip-smacking taste has also helped it in making to the list of 'Dubai special food'.
Must try: With Lebanese wine
Suggested Read: The Best Of Top 25 Romantic Restaurants In Dubai: Dine Like The Royals!
8. Shirin Polo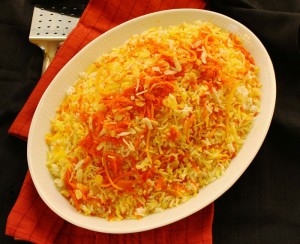 Thick, crispy tahdig crust, and the wonderful sweet garnishes are responsible for the popularity of this dish. Shirin Polo consists of basmati rice with carrots, currants, raisins, chicken, and nuts. If you are looking for Dubai's speciality in vegetarian, this is a must-try!
Must try: With barberries and pistachio ice cream
9. Baba Ganoush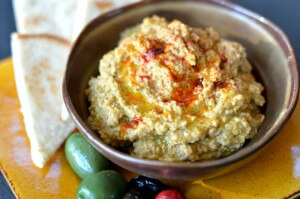 A delicious dip made of smoked eggplant mixed with onions, tomatoes, and olive oil. This Levantine dish is a great appetizer and has easily crawled into the list of the best food of Dubai.
Must try: Munch on with veggies and sliced bread.
Suggested Read: Special Dubai Pass: Travelers Can Now Enjoy Cash-Free Access To Major Attractions & Tours!
10. Fatteh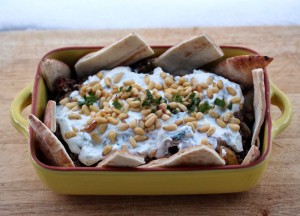 Perfect for an early evening meal, Fatteh consists of three layers. Bread soaked in stock forms the foundation, in the middle we have chickpeas, stuffed aubergines, and finally there is a yoghurt and tahini-sauce topping. Treat your taste-buds with this best food of Dubai!
Must try: With parsley, roasted pine nuts and paprika
11. Kellaj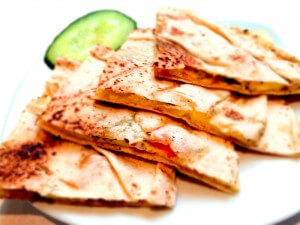 A bread filled with halloumi cheese and grilled charcoal, this is a perfect snack to try while in Dubai. This dish is a perfect pick for quenching the small hunger monster bombarding your stomachs. This is one of the best Dubai foods that will satiate your evening hunger!
Must try: With powdered sugar and serve hot
Suggested Read: Dubai Shopping Festival 2017-18: All You Need To Know
12. Falafel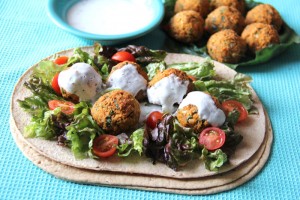 Falafel, a deep-fried ball or patty made out of ground chickpeas or fava beans, is a delight to eat. This is one example of the typical Dubai food that people love to relish.
Must try: Couple it with baba genus or hummus and pita.
13. Fattoush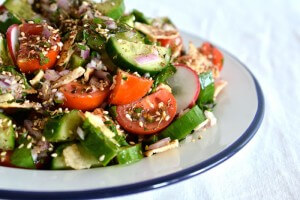 Fattoush is a delight to all the fitness and health freaks giving them a perfect flavor without gaining those extra pounds. It is a Levantine bread salad made using toasted or fried pieces of pita bread. Listed among Dubai's famous foods, this is something that will add to your taste and health.
Must try: Complement it with mixed greens with a tangy lemon dressing
Suggested Read: 10 Dubai Travel Tips To Help You Make The Most Of Your Perfect Holiday
Street Food Enthusiast?
14. Shish Tawook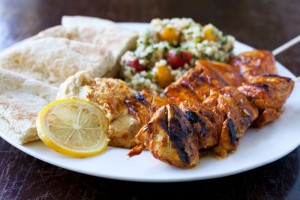 Shish Tawook has made it to the menu of almost every restaurant in Dubai.  Served as a traditional kebab, Shish Tawook tastes better when served sandwiched in bread.
Must try:  With Lebanese garlic dip, pickles, and fries
15. Lahem Bl Ajin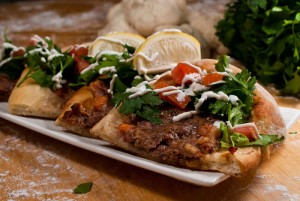 Better referred to as the Arab Pizza, Lahem Bl Ajin are amazing Lebanese flat bread pies with spicy ground meat toppings. People, who have an inclination for spicy food, regard this dish as one of the best foods in Dubai.
Must try: Flavoring with cayenne pepper, freshly squeezed lemon juice or tabasco sauce
Suggested Read: 20 Best Places To Visit In Dubai At Night For A Vacation In Starry Landscapes!
16. Taboon Bread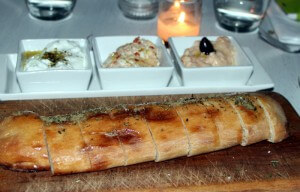 A very famous old Palestinian bread, Taboon Bread is extra delicious when served with olive oil and thyme. It is sold as street food stuffed with hummus and falafel.
Must try: With shaved meat
Must Read: Britain's Luxury Cruise Ship Is Now A Floating Hotel In Dubai & It's Elegance Exemplified!
Sugared Delights And Everything Nice
17. Mahalabiya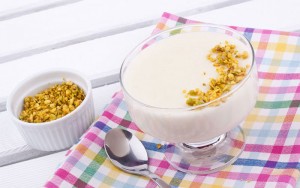 This is a constant favorite among the people with a sweet tooth. It is a rich pudding sprinkled with rosewater and pistachios.
18. Luqaimat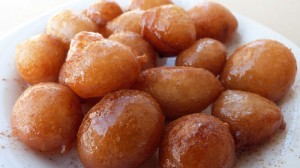 The most popular dessert during the month of Ramadan, Luqaimat are small deep-fried dumplings made out of butter, milk, sugar, flour, saffron, and cardamom. The more you eat, the more you fall in love with them. If you ask any local about Dubai famous food, they will suggest you this sweet dish.
Suggested Read: Dubai Miracle Garden: A Virtual Tour To World's Largest Flower Garden
19. Knafeh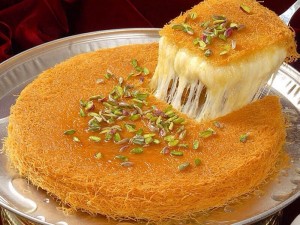 Popularly known as the queen of Arabic desserts, Knafeh is a sticky pastry made of gooey sweet cheese. With an essence of rose-scented syrup and chopped pistachios sprinkled, it's a traditional food of Dubai and favorite when we talk about special foods of the city.
20. Khanfaroosh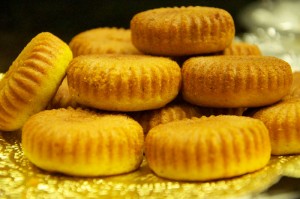 Khanfaroosh is a complete wonder made out of flour, egg, sugar, yeast, cardamom, saffron, and rose water. It is usually served with tea and coffee cake.
Frequently Asked Questions About Dubai Cuisines
Q. What Is Dubai's National Food?
A. While meat, fish and rice are the national foods of Dubai, Al machboos and khuzi are the traditional cuisines of the country.
Q. Is Dubai Food Cheap?
A. Dubai offers both cheap and expensive cuisines and it depends on your choice of restaurants. However, you can easily find cheap meals in Dubai.
Q:What type of food is eaten in Dubai?
A: The Emirati cuisine includes fish, rice and meat as a staple food. Among this lamb and mutton are mostly favoured meats, instead of goat and beef.
Are you already drooling? Well, don't wait and plan your Dubai holiday with TravelTriangle and eat merrily!
Further Read: Do Not Come Back Without Visiting These 12 Tourist Places In Dubai
---
Looking To Book An International Holiday?
Book memorable holidays on TravelTriangle with 650+ verified travel agents for 65+ domestic and international destinations.
---
Comments
comments