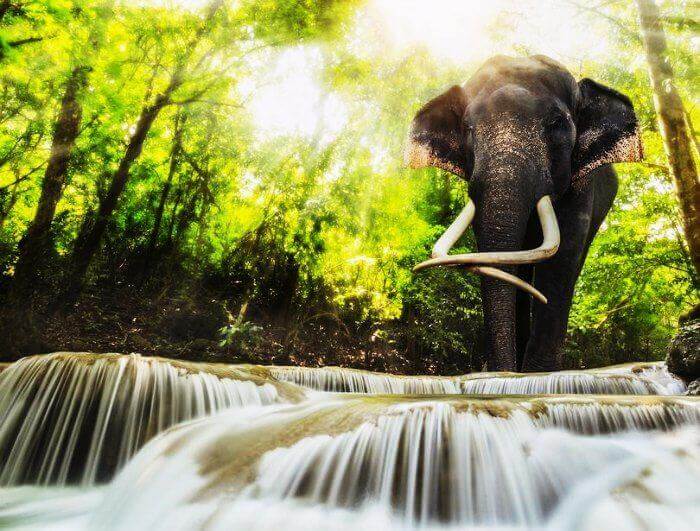 Statutory Warning: We're presenting a list of places to visit in Thailand, so you don't just stay put at Bangkok and see the varied colours of the Land of Smiles. Explore beyond its capital, this land of smiles radiates a concoction of flavours such as culture and history, full moon parties, exotic beaches, enticing floating markets, and more. Unpredictably lavish, yet largely wild – there's a lot to Thailand! The best time to visit Thailand is all round the year since it is a tropical island. However,the months between November to April is when the travel season peaks at its highest.
25 Best Tourist Places In Thailand
Here's a list of the best tourist attractions in Thailand that the traveller in you will yearn to explore. Scroll down to know what all awaits you in this charming land.
Beaches
Floating Markets
Full Moon Party
Ayutthaya
Mu Ko Chang National Park
Chiang Mai Night Bazaar
Koh Tao
Erawan National Park
Temples
Island Hopping
Bangkok
Khao Yai National Park
Koh Chang
Khao Lak
Pai
Railay
Koh Kood
Koh Lipe
Mae Hong Son
Lopburi
Phuket
Kanchanaburi
Trang
Surin
Hua Hin
1. Beaches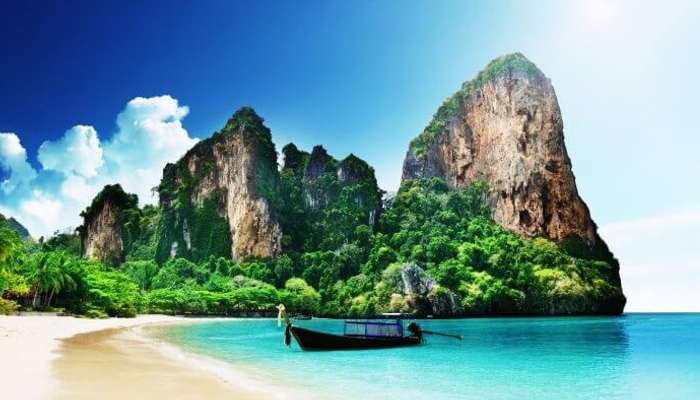 Of the many popular tourist places in Thailand, the beaches of the country top the list. Go snorkelling among the shallow coral gardens at Mu Ko Ang Thong, swim around the sea cliffs of Krabi – which is amongst the best must visit places in Thailand, indulge in scuba diving at the wild white beaches of Ko Lipe, dance around with gentle sharks at Kao Tao and Ko Pha – Nigam, learn about the gypsy life from the fishermen in Trang, gaze at the sun reflecting off the white sand at the Hua Hin. These Thailand tourist spots have majority of vacationers sunbathing and swimming on the beach. If you wish, you could also visit nude beaches in Thailand.
Best Time To Visit: November and April
Best For: Sunbathing, coral gardens, snorkeling
Must Read: How To Plan A Perfect 5 Day Holiday To Thailand With Friends Under 30k
---
Thailand Holiday Packages On TravelTriangle
Experience thrilling adventure sports, enjoy Thai cuisines, or pamper yourself with a relaxing spa. Book Thailand holiday packages on TravelTriangle and enjoy the beauty of the beaches of Krabi, Phuket, and Ko Samui.
---
2. Floating Markets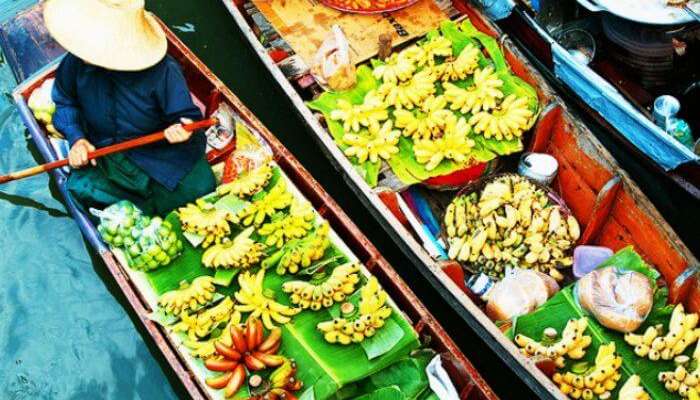 Floating markets are the top tourist places in Thailand. Damnoen Saduak Floating Market is the most famed tourist spot as it proudly embraces the title of being 100 year old. Some of the other famous floating markets are Taling Chan Floating Market, Tha Kha Floating Market, Amphawa Floating Market and Ayutthaya Klong Sa Bua Floating Market. Make sure you visit at least one of the markets during Thailand sightseeing.
Best Time To Visit: All throughout the year
Best For: Souvenirs, trinkets and groceries
Suggested Read: Top 20 Things to do in Bangkok-Thailand
3. Full Moon Party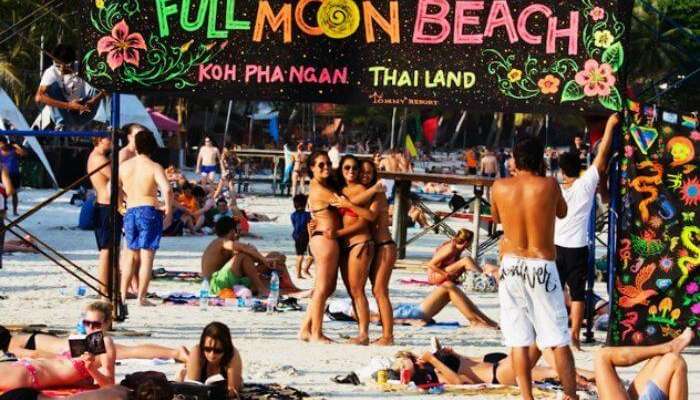 On a full moon night a group of tourist stumbled upon Koh Phangan and felt that it had the most splendid full moon. And to pay homage to it, they organized a full moon party along the beach of Haad Rin which makes it one of the most famous places in Thailand. Henceforth, people from across the globe come to party here. Put on your dancing shoes and explore other parties such as Half Moon, Black Moon and Shiva Moon. This is surely one of the most happening places to visit in Thailand for bachelors! Those who are planning to spend New Year in Thailand should definitely check this place out.
Best Time To Visit: November till January end
Best For: Nightlife and drinks
Suggested Read: Full Moon Party In Thailand In 2020 Is Going To Be Beach Madness At Its Loudest!
4. Ayutthaya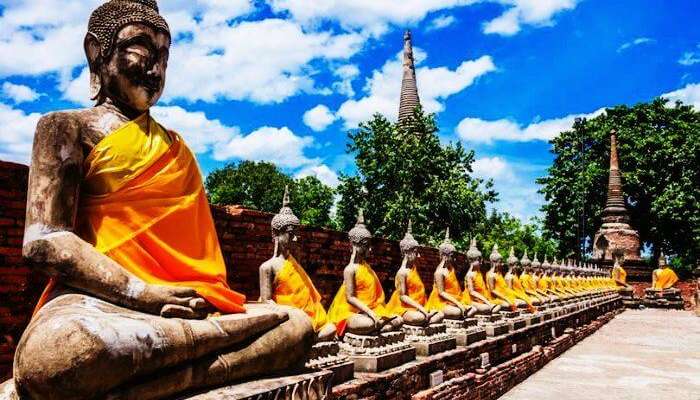 Stroll around the Thai capital for 417 years and you will get the feel of an open – air museum. Every corner of Ayutthaya speaks of structures dating back to centuries, ruins of the second capital of Siam and marvels of art and architecture. This is one of the best places to see in Thailand to learn about the country's glorious past. This place is ideal for those who really have some interest in the history of a particular country as each and every monument situated at this place tells us about the past of Thailand. This place comes under the world heritage site and has been protected by the UNESCO. Most of the things that were built here no longer sustain and what we see here is the remains of it. Whatever is left and is seen by people was recollected by the UNESCO. Most of the idols that we see here are of Buddha, but they are not in good condition at all. Some do not have their head and others do not have some other parts of the idol. One can come here by any of the local transport services and can spend the whole day watching these amazing and beautiful art forms.
Best Time To Visit: November to February
Best For: Temples
Suggested Read: Wet & Wild: 15 Exotic Places To Visit In Thailand For Your Honeymoon In 2020
5. Mu Ko Chang National Park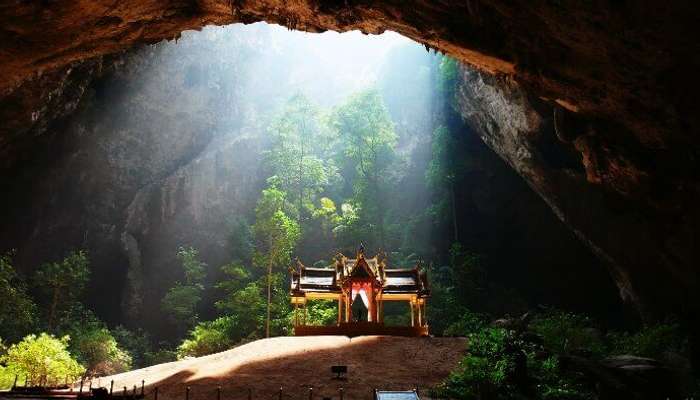 Soak yourself in this jewel of 50 islands and also one of the top places to visit in Thailand. Spend your mornings with wilderness and bookmark the evenings for the thriving parties. Mu Ko Ang Thong National Park is other beautiful place to explore flora and fauna of Thailand. Cherish doing nothing on the white sand beaches and then break the day's rhythm with snorkelling and diving. From being around the whimsical waterfalls to fishing to diving to kayaking, do something new every day. So, while you're wondering what to do in this scenic place, try exploring one of the best places to visit in Thailand in March!
Best Time To Visit: December to March
Best For: Wildlife and views
Suggested Read: 20 Killer International Trips Which Will Cost You Less Than An iPhone
---
Planning your holiday in Thailand but confused about what to do? These Thailand travel stories help you find your best trip ever!
Real travel stories. Real stays. Handy tips to help you make the right choice.
---
6. Chiang Mai Night Bazaar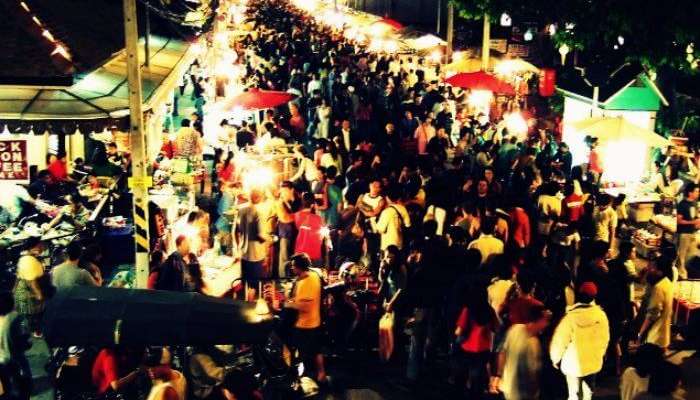 The shining star in Thailand's night sky is the Chiang Mai Night Bazaar. It sweeps across several city blocks embracing footpaths, inside buildings and temple grounds. Pick up handicrafts, arts, clothing's, souvenirs from here. This market was the stopping point of Yumnanese trading caravans along their ancient trade route between Siama and Mawlamyaing. So, while you're out and about, make sure you explore one of the best shopping places to visit in Thailand with friends. Apart from the nightlife, it has many other things that it offers to the tourists who come to visit this place. One such thing is the awesome food that it has. If you are a real foodie and love to try new food, then you are going to love this place. Along with the continental food, this place gives you some really awesome Thai food that is worthy of a try. It has been said that once you will eat the local cuisine that the restaurants here offer you, then you will become a fan of that food. Not just the food, this place has become the hub for the wanderers. While you are in Chiang Mai, then you could also enjoy cruises in Thailand.
Best Time To Visit: All throughout the year from 6 PM till 12 AM
Best For: Shopping
Suggested Read: 10 Underrated And Not-So-Raunchy Experiences That Electrify The Nightlife Of Bangkok
7. Koh Tao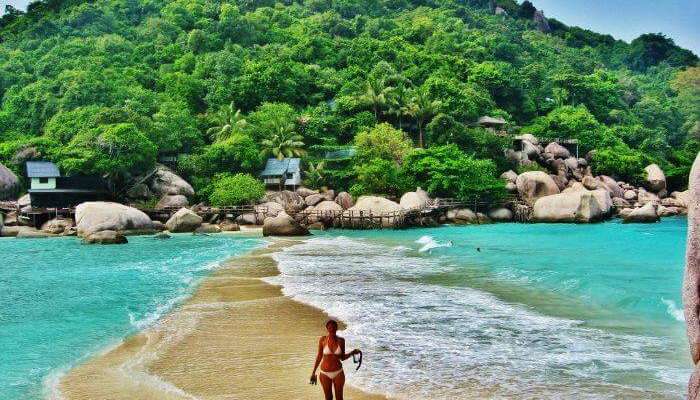 The smallest island of Thailand, Koh Tao is one of the best places to visit in Thailand. It owes its name to the copious sea turtles that inhabit its shores. Drifting tranquility in the Gulf of Thailand, this island is famed for its laid- back nature. Its got diverse diving sites off its shores. Do dance with sharks and raise a toast to Thailand on its white beaches. Ko Tao is also called the Turtle Island and is considered as one of those places that are a must-visit in Thailand. This place is perfect for the person who loves scuba diving. One cannot just do the diving for fun and with the help of an instructor, but can also learn it by doing a diving course at a very reasonable price and with the help of a really good and admirable instructor.
The best part about learning to dive is that one does not need to go to the pool and can actually learn it in the sea only. It may be sounding bit difficult and indifferent, but is actually very easy and one will enjoy here more as compared to the pool. If you are a person who is not much into these water sports then you can go for trekking and all as there are some good trekking sites also. Even if you do not like trekking and hiking also you can go to the various beaches that are on the island and can chill over there. So, together we can say that this island has at least something for every person of different taste and this is that one thing that makes it the place that one must visit whenever they come to Thailand.
Best Time To Visit: March to May
Best For: Beaches, swimming, snorkeling
Suggested Read: 11 Kickass Water Sports In Thailand For The Water Babies
8. Erawan National Park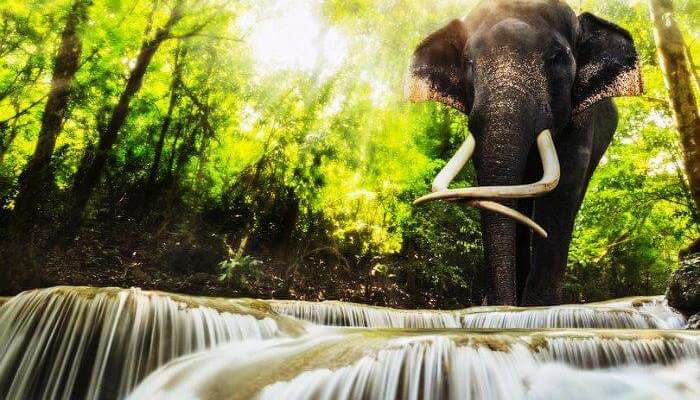 Erawan Falls owe their name to the three headed white elephant of Hindu mythology – Erawan. Walk around this impressive seven-tiered waterfall and spot macaques and water monitor lizards. Whilst exploring this park, stop at Tham Phra cave. And if geology is your area of interest, analyse the visible fault lines of the cave. Another spot can be Si Nakharin. This is amongst the most beautiful tourist places in Thailand.
Best Time To Visit: November to January
Best For: Wildlife
Suggested Read: 7 Awesome Places To Visit During Eid Holidays With Your Family This Year
9. Temples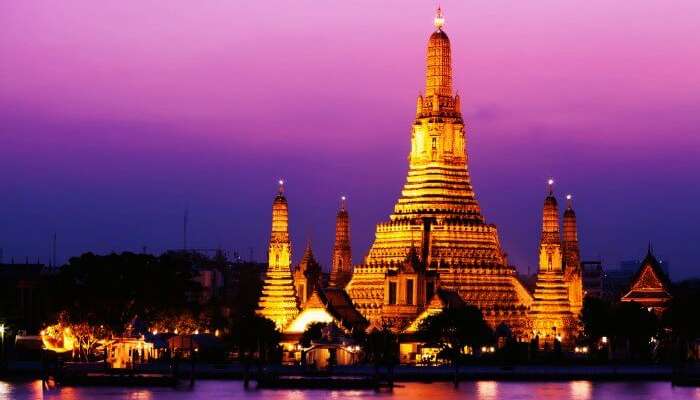 The magnificent tourist attractions of Thailand can soak you in the quintessential Thai culture. Pay homage to its glorifying temples – visit the birthplace of traditional Thai medicine and healing – Wat Pho. It is also home to the famed reclining Buddha. Be mesmerized by the three meter tall gold statue of Buddha that weighs 5.5 tons at Wat Tramit. Also, seek blessings at the Wat Benchamabophit. If you're looking for a sacred site in this stunning land, well, this is surely one of the most peaceful places to visit in Thailand!
Best Time To Visit: March to August
Best For: Architecture
Suggested Read: 17 Exotic Places To Visit In Thailand For Your Honeymoon In 2020
10. Island Hopping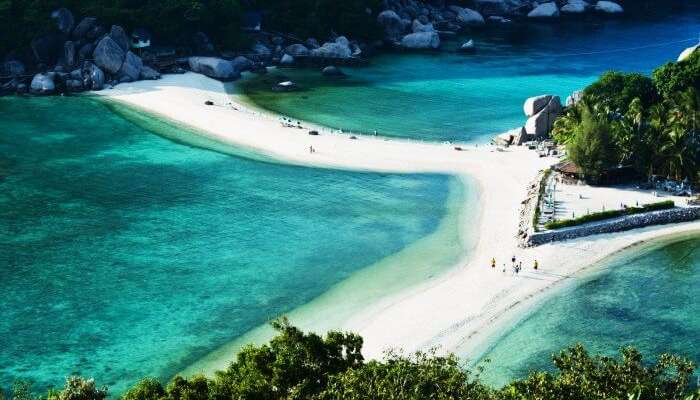 Sail through Thailand and find out what makes it truly enchanting. Relax on the yacht's deck, order delicious Thai cuisine for lunch and in the evening swim through the secret spots. The tour takes you through Phuket/Phang Nga Bay, Phang Nga Bay, Phang Nga Bay/Railay Beach, Railay Beach/Ko Phi Phi, Ko Phi Phi/Ko Yao Yai, Ko Yao Yai/Phang Nga Bay and Ko Phi Phi/Phuket.
Best Time To Visit: November till April
Best For: Beaches, marine life, snorkeling
Suggested Read: Wet & Wild: 6 Exotic Places To Visit In Thailand For Your Honeymoon
11. Bangkok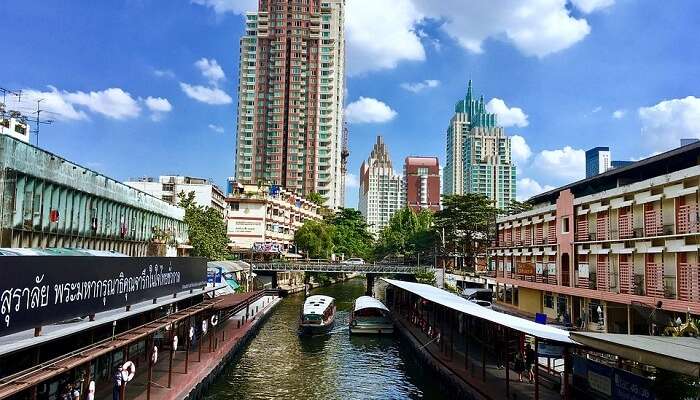 Image Source
The next place that should be mentioned in the list is Bangkok which is often called the 'city of angels'. There would not be any single person in this whole world who would not know about Bangkok and the kind of life you get to experience here. The things that you experience here are unparalleled as compared to any other place in this whole world. The city is ranked among one of the most happening places of the world and there are enough reasons available to make you fall in love with the city. The experience that this place has to gift its visitors makes it a place that everyone must visit once in their lifetime and especially in the time of their youth. Make your visit worth it by trying all the exciting things to do in Bangkok.
Best Time To Visit: November till early December
Best For: Shopping, Nightlife
Suggested Read: Celebrate Christmas In Thailand In 2020 To Bask In The Joys Of Festivities
12. Khao Yai National Park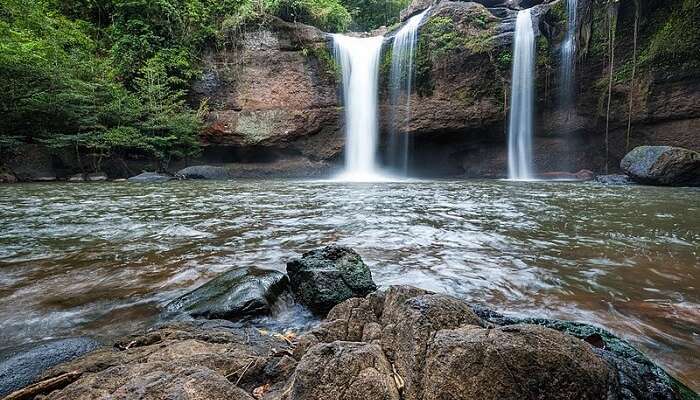 As mentioned earlier in the article, the whole Thailand is full of natural beauty and therefore it has a number of beautiful national parks. One of the most beautiful national parks of this place is the Khao Yai National park. The main attractions of this national park are the Asian elephants, gibbons, pythons, bears etc. It is said that this is the first national park of Thailand. If we talk about today, then there are more than 120 national parks in Thailand that one can visit. One can come here and visit the whole jungle by hiring any road transport available. Also, one can go and camp in the jungle and spend their night here. All these activities here make it so much fun and the tourists love coming to this place.
Best Time To Visit: November to February
Best For: Wildlife
Suggested Read: Things To Do In Khao Lak: Here Is Everything About The Hidden Gem In Thailand

13. Koh Chang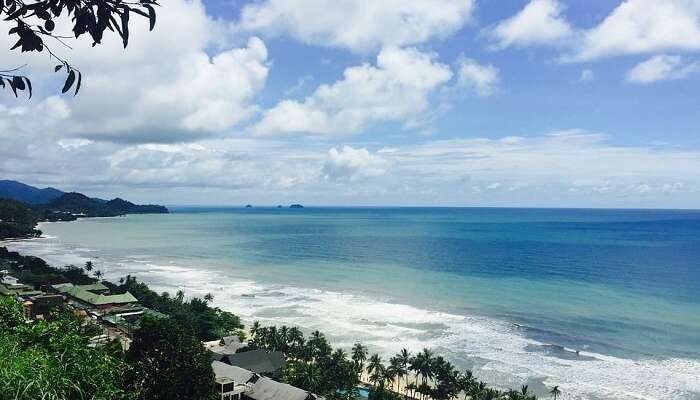 It is said that it is the most beautiful and the most visited Island of the country and the saying is very correct. You will also feel the same, once you will visit the place. Situated in the north of Thailand, this island has become the gateway of island hopping. The best part about this place is that it has mountains all around and you can get small huts on rent here. There are white sands all over and these add the charm to the beauty of this place. Also, due these awesome reasons this island happens to be the most crowded island of all. Apart from the beauty and crowd this also has excellent resort, where one can really spend some quality time. So, if we add all these points, this place is one of the best places to visit in Thailand.
Best Time To Visit: November to February
Best For: Accommodation, beaches, marine life
Suggested Read: Thinking About Thailand In April 2020? Here's All To See & Do That Will Blow Your Mind!
14. Khao Lak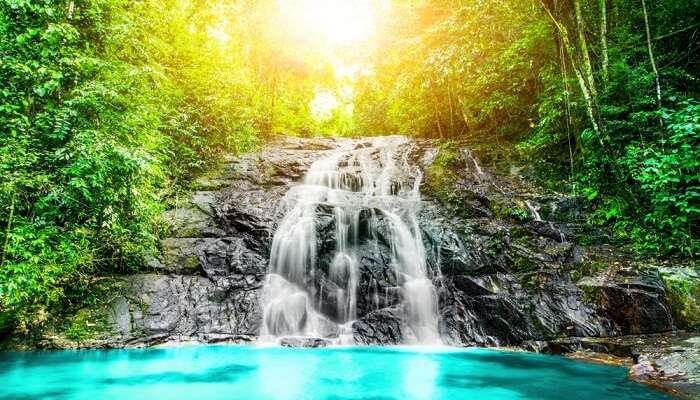 Image Source
Khao lak is among those beautiful, but unlucky islands which were almost destroyed by the Tsunami waters in the year 2004. This was ruined almost completely, but then has been restored back now. The beauty of this place may not be the same as it was before, but it no less. The authorities has set up a museum kind of place for the people to empathize with what had happened back in 2004. It is one of the best places to visit on your Thailand honeymoon.
Apart from this, the reasons why one should visit this place is that there is everything that an ideal island should give to its visitors. It offers you everything that you need to chill. The island is located in the Andaman Sea.
Not just the chilling ventures, but the beaches of Khao Lak also offers you amazing water sports out of which scuba diving is among everyone's favourite. So, if you are up for some underwater experience, then you can come to this place to learn scuba diving from some good instructors.
Best Time To Visit: November to February
Best For: Water sports, marine life
Suggested Read: Thailand Travel – Land of White Elephants Invites You For A Ravishing Thai Vacay

15. Pai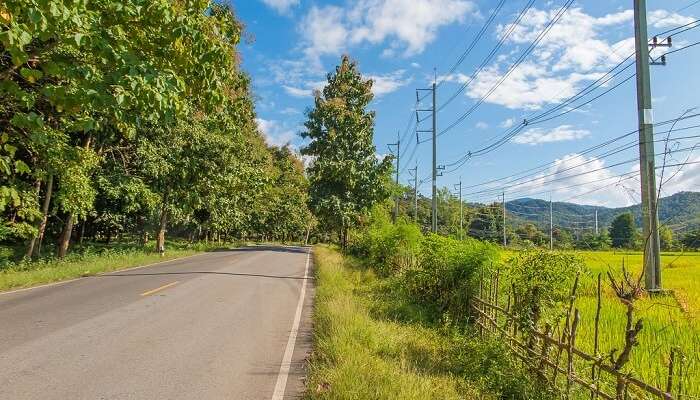 Image Source
Not everyone wants to go to a place that is overcrowded and commercialized. Some of us really want to go the places that are out of the world and offer us peace and calmness. If you too come in that category, then there is such a place for you in Thailand. The name of this place is Pai which is basically a village. The life that you will get to experience here is very simple and unique. The best thing about this place is that you will get to see the lifestyle of the local people very closely here. Also, there is utmost quietness, which will ultimately lead to peacefulness and solitude. You can spend your afternoon along the riverside, chilling and relaxing. If you are visiting this place, then do not miss the local food that people eat here, after all, this too comes in their tradition. These are the reasons because of which this place has become a must visit for the tourists that are coming from outside.
Best Time To Visit: December to January
Best For: Observe local etiquette and culture of thai folk
Suggested Read: Paragliding In Thailand: 6 Spots For The Adventurer In You In 2020!

16. Railay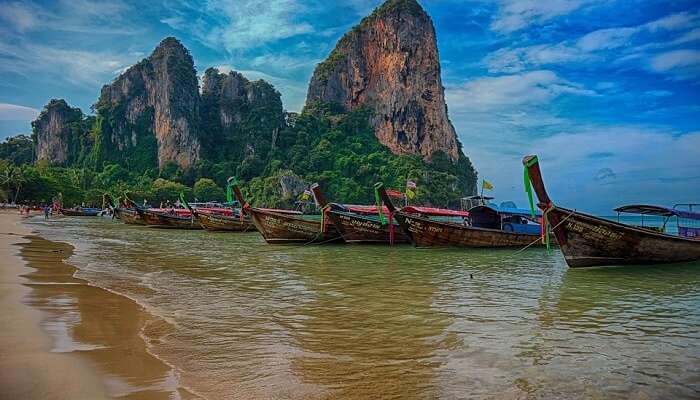 Next place in the list is the island of Railay. This is again one of the most visited places of Thailand and is normally the home for the people who love trekking and adventure. This is not ideally an island, but the reason why it is called so is that there is no other means of transport then boat to reach here. The area where this island is located s called Krabi. This place is the perfect example of the natural beauty personified. The moment you arrive at this place, you will feel as if you have landed on heaven and this feeling is incredible. It has almost 4 beaches to explore and all are very near to each other. so, all those who come to this place take a tour of all the four beaches and then go. There are many trekking sites and it is sod that one of the most beautiful of all is Railay viewpoint, which is said to be something one, cannot miss after coming to this place. So, this small place has a lot to offer you. Therefore, before coming here, make sure you plan out everything, so that you do not miss on anything and give a try to each and everything possible.
Best Time To Visit: December to April
Best For: Beaches and boat rides
Suggested Read: Ayutthaya Historical Park: A Guide To This Historical Land In Thailand
17. Koh Kood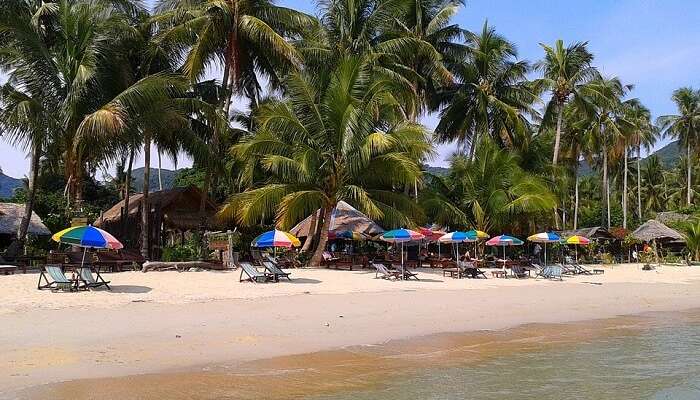 Image Source
Koh Kood is one such island in Thailand that has nothing much to offer its tourists and ranks among one of those places where you will like to spend your lazy and relaxed afternoons and evenings. This is definitely a place not so popular and not everybody comes to this place. But once you will come here, you will become a fan of this place. Although, the place has not much development, this is the best place to sit and relax and one should definitely come here. There is plenty you can do in Thailand in October and visiting this place is one of them. It is very obvious that one will get bored and tired of the places where there is just the crowd and even the beauty of the place is vanished due to it. So, if you too are tired of visiting such places, you should come here and should spend some quality time. Not just the beach, but this island has a beautiful waterfall too for you. The name of this waterfall is Klong Chao and it is mesmerizingly beautiful. So, there are enough reasons for which one can come and visit this place.
Best Time To Visit: October till February
Best For: Beaches and water sports
Suggested Read: Water Festival Thailand 2020: Your Personal Guide To Soak In All The Cool Thai Vibes
18. Koh Lipe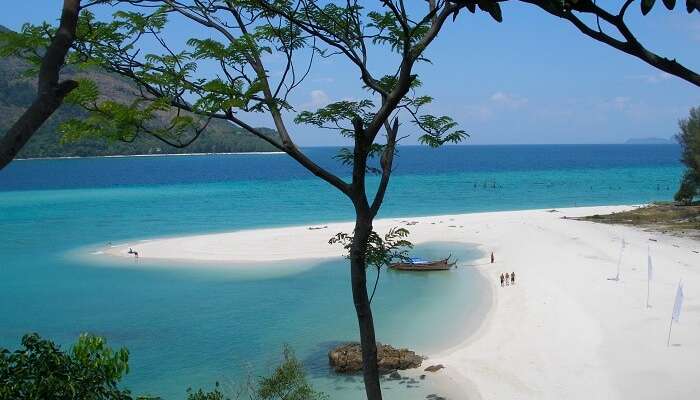 Image Source
Next up in our list of places is the small island of Koh Lipe. This island is again the part of the Andaman Sea. This island is small, but is extremely beautiful and offers a lot of things to its visitors that come here. One such happening thing is hiring a Kayak and going to the nearby beaches and places. This could be done in just 10 minutes. The still water of the island makes it even more beautiful by adding more charm to its beauty. Apart from this there are other options also for having fun on this island. Those who love trekking can come here all prepared as there are many trekking sites here. You can easily plan a day-long hikes and treks on this island as there are plenty of trails and routes to explore. This happens because the view of sunset looks fabulous here and nobody wants to miss it. Therefore, people start their trekking few hours before the sunset, so that they can be there on the time. All these reasons together make this place a must-visit attraction.
Best Time To Visit: November till April
Best For: Beaches, marine life
Suggested Read: An Insider's Guide To Unlock The Divine Secrets Of Wat Arun Temple In Thailand

19. Mae Hong Son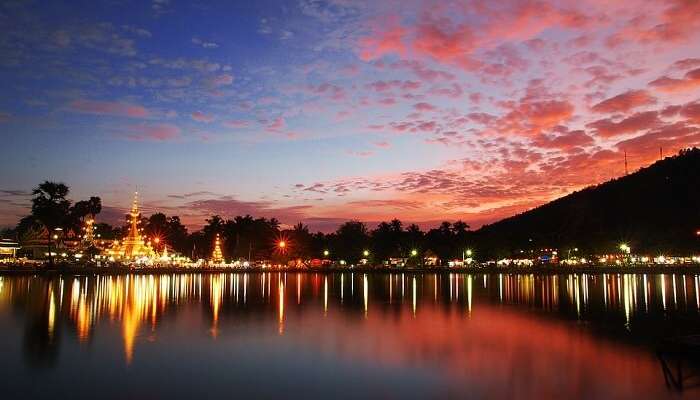 One must have heard about this place and the reason why this place is popular is that this by far one of the most adventurous places of Thailand. This is the ideal place for those who love bike riding and racing. One must have tried these rides on a plane road, but if you want some real adventure, come to Mae Hong Son and visit the 1,864 curves that this place has. It is requested to the people who do not have that strong heart, to not come here and ever try this as this is very risky and dangerous. These loops and curves are in the northern Thailand. This place is also one of those points which are chosen by the treks to jump. So, there are quite a number of insane activities that you can do here. Apart from this dangerous cum adventurous bike sport this place offers you some calm and beautiful places also. The other centers of attractions are the beautiful pond and the temple in this place. These two things are also a must visit when you come here. If you are not up for the bike ride and then also want to have some good view from the top of a mountain then you can go up on the hills to visit a temple that is there. Also, if you want to taste the local cuisine or some good Thai food, then you can head to the local night market that is there every night. The market seems very happening and has some really good food and other stuffs to offer you. So, there are plenty of reasons for which you can come to this reasons and then go happily.
Best Time To Visit: March
Best For: Trekking, Kayaking and other adventure sports
20. Lopburi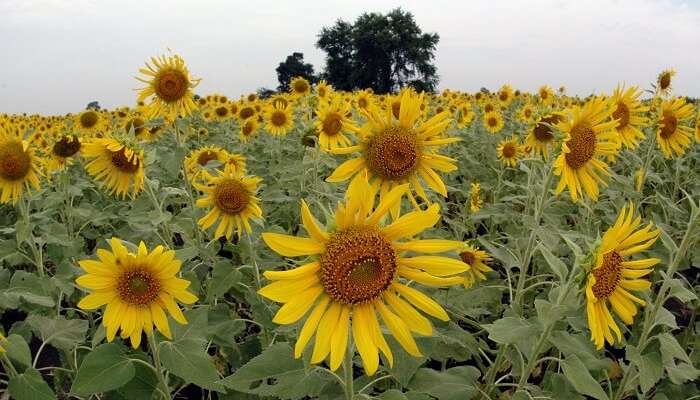 For those who are a travel enthusiast and also has a keen interest in history and culture, this place is ideal for them. Thailand is more popular for being a party place, so idea of visiting a place of history and tradition may look less appealing to you. But there are such places in Thailand also where you will get a close glimpse of the tradition and history. Lopburi happens to be one of the oldest cities of Thailand and was one of the former capitals of the country. This city has a lot to say about the history of the island. There are a lot of old monuments and cultural heritage sites here, through which you can see the history f the country. Apart from this, the place is a home to a lot monkeys. It is advisory to keep your bag and items with you carefully, unless these monkeys will do their work neatly. Not just this, this place too is good for hiking, trekking and rock climbing, so interested people can come with a plan prepared. The historical site of Ayutthaya is very near to this place, so one can go to that place from here very easily. So, it is advisory that either come to this place from there only or go to that place from here and this will be more convenient.
Best Time To Visit: May till October
Best For: Site seeing, trekking and rock climbing
Suggested Read: Kui Buri National Park: A Mini Guide To This Nature's Paradise In Thailand
21. Phuket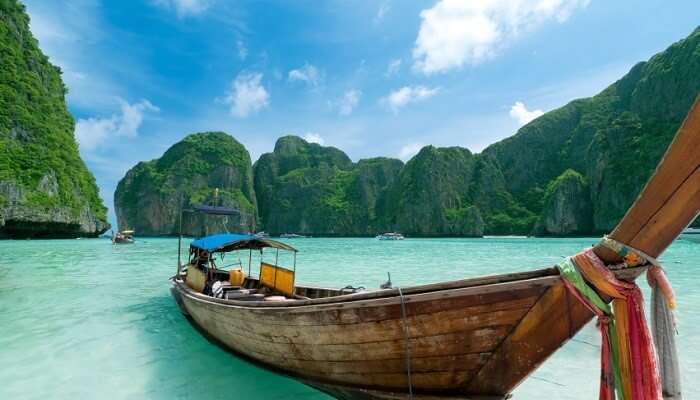 Coming to Thailand means coming to the places that has all the charm and all the heat within it. Almost all the places in Thailand are beautiful and therefore it is said that the whole country is beauty personified. So, among every other beautiful city that Thailand has, Phuket is the most popular one. This is the most visited place in Thailand. Phuket is known for the incredible night life that it offers to its tourists. You could also go bungee jumping in Thailand whhile you are in Phuket and in some need for adrenaline boost. 1-2 days are not enough for anyone to have a complete tour of this beautiful place. if you are coming to this place then you will have to come with a full proof plan and a list of places and things that you want to explore and do respectively.
Best Time To Visit: November to February
Best For: Nightlife, beaches and water sports
22. Kanchanaburi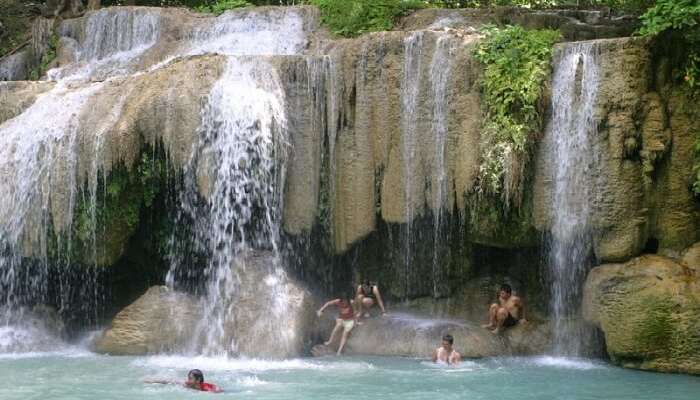 Located in the western part, Kanchanaburi is one of the unique places in Thailand where you can visit on your vacation. What makes this place fascinating to visit are the waterfalls and national parks where you can explore a variety of flora and fauna. Death Railway is a prominent attraction in Kanchanaburi that you have to check out. The railway tracks were constructed during World War II at a very dangerous place.
Best time to visit: November- February
Best for: WWII Reminiscence
23. Trang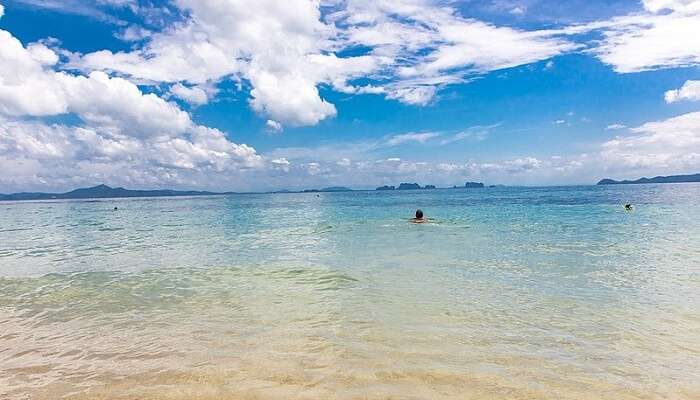 Trang is situated in southern Thailand and is known for its food and culture. What makes it one of the best tourist places in Thailand is that it is less crowded than its popular counterparts like Krabi and Phuket. So, if you want to escape the hustle bustle, you must include Trang to your itinerary.
Best time to visit: December-March
Best for: Food and culture
24. Surin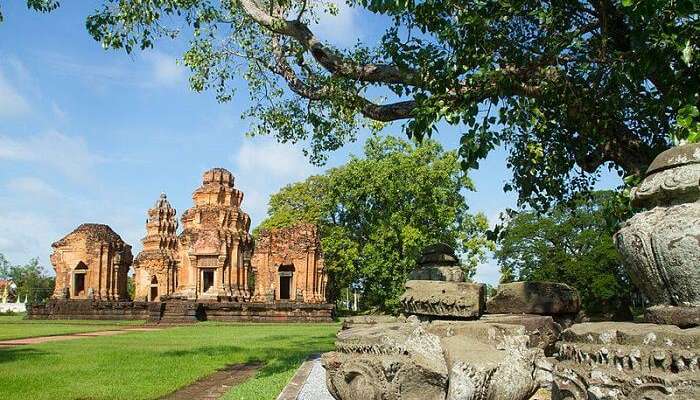 Can you find any quiet and peaceful spots in Thailand? It may sound hard but it is not impossible. Surin is one of the quiet Thailand tourist attractions. The only time you will experience the fanfare in this town is during the Surin Elephant Round Up when the place is drenched in festivities. It is altogether a different part of Thailand.
Best time to visit: November for attending the fest, otherwise the rest of the year
Best for: Serenity and peace
25. Hua Hin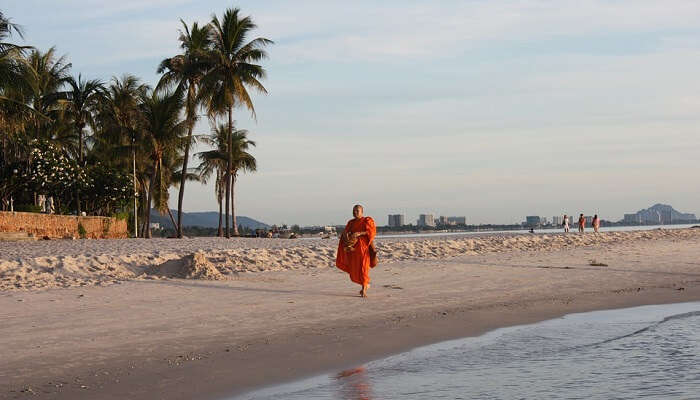 If you are not hard on partying and being drunk all the time on your vacation, then you could invest your time lazing off on a seaside resort in Hua Hin. It once used to be the holiday spot for royals and now travelers and nationals come to enjoy a relaxing time. No wonder it is one of the most famous places in Thailand.
Best time to visit: November-February
Best for: Watersports and adventure activities
Further Read: Thailand Waives Visa-On-Arrival Fee For Indians. Dear Travelers, Get Packing!

So, these were the most beautiful places to visit in Thailand that you cannot miss if you are coming to this country. With so many amazing tourist places in Thailand, the country definitely is sure to greet you to myriad experiences. WHat are you waiting for? Plan a trip to Thailand and have the time of your life.
Frequently Asked Questions About Tourist Places To Thailand
Q. How many tourists go to Thailand?
A. In 2016, Thailand had 32.6 million visitors, a rise of nearly nine percent from 2015. In 2017 the number of tourists visiting Thailand exceeded 35 million.
Q. Why is Thailand famous for tourism?
A. Thailand is located in southern Asia and is known for amazing cuisine, martial arts, beaches, and many temples. Thailand also has many islands that are well known that have numerous resorts for tourists. The chicken rice of Thailand may not be as famous as Singapore's, but it is still a popular comfort food.
Q. What is the best month to go to Thailand?
A. Although the climate varies throughout Thailand, you can visit all year round. The Best time to travel is during the cool and dry season between November and early April.
Q. What is Thailand famous for?
A. Thailand is world famous for its spa massages, beaches, Buddhist temples, nightlife, and, of course, shopping.
Q. Is Thailand safe?
A. Thailand is generally a safe country to visit, but it's smart to exercise caution, especially when it comes to dealing with strangers (both Thai and foreigners) and travelling alone. Assault of travellers is relatively rare in Thailand, but it does happen.
Q. Is Thailand, the most visited country?
A. According to official UNWTO stats, Thailand ranks #10 – most visited in Southeast Asia; China is Asia's #1 country with the most visitors. The world's most visited countries according to World Tourism Organization (UNWTO), is France, with 82.6 million overseas visitors.
Comments
comments