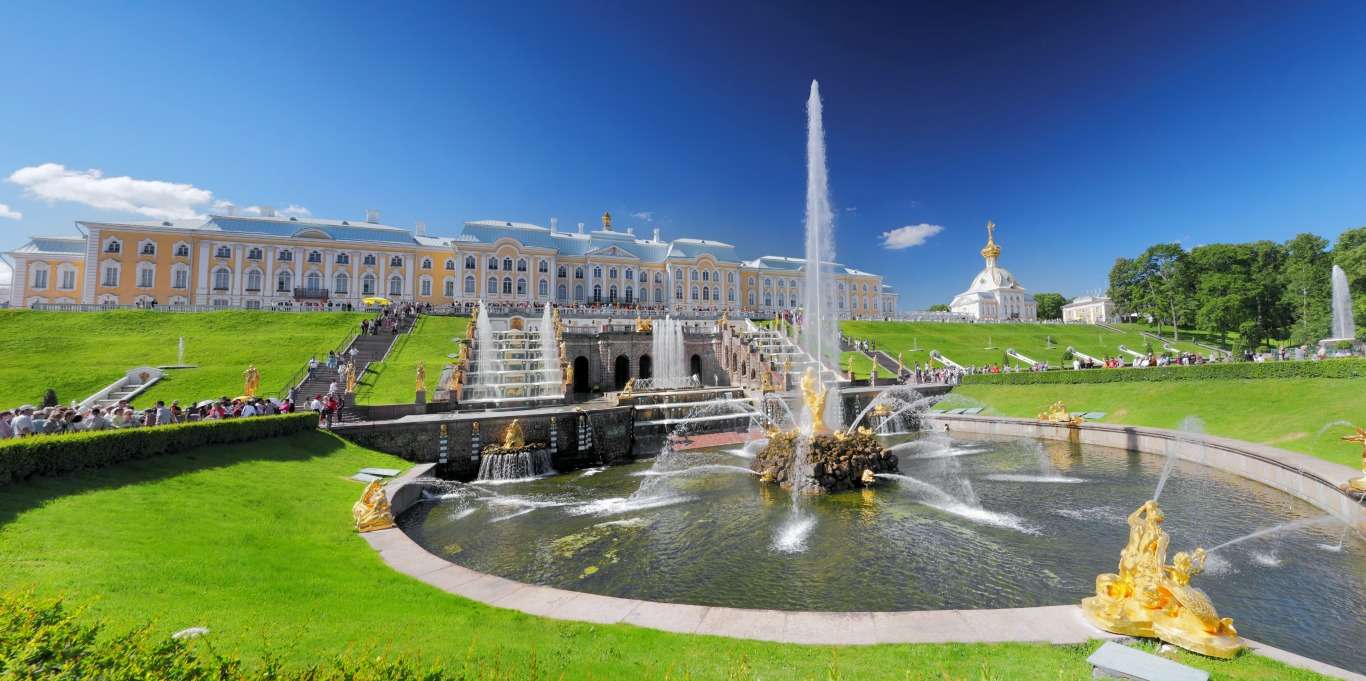 Russia
100.00% Positive Reviews
Based On 21 Ratings
Destinations
International>Russia
What People Say
Displaying 21 Testimonials
Travel Triangle and agent helped me to get the visa for Russia without any hassel.
Edul Patel
New delhi, 2 years ago
My experience with the travel triangle and the team was amazing for the Russia trip. Everything was customized as I wanted and Aditi was very helpful throughout the trip.
Mahwish Rashid
Bangalore, 2 years ago
Excellent. Perfect choice among many travel agents.
Annepogu Sushma
Delhi, 2 years ago
Good Good first time international tour experience.
Princealagh
New delhi, 2 years ago
Few tips to take care while planning a trip to travel agent: 1. Check all the hotels as I got the first hotel changed and was better then the other two. 2. Check on the luggage as how much one i...
s allowed to carry as should have been told by the travel agents if the flight inside the country will be domestic and luggage will be a problem. Had to pay 2700 rubbles extra. Then cabs booked for excursion we paid 300 rubbles for the parking which should be borne by the agents. The agents arranged the timely cabs for pick and drop. Rest all the other things has to be managed self.. I felt that arranging the trips are far better than doing through the agents.. Saint Petersburg was one of the best place to see in the entire Russia..
Namita Pande
Delhi, 2 years ago
Hello All I would like to thank all the staff of Holiday Access & team of travel triangle for the assistance provided for my tour to Russia. It was the best & the most memorable trip of my ...
life. Both my parents were treated with utmost respect & of course luxury. Everything was as per the scheduled timings & both the guide & drivers were extremely helpful & polite. My special thanx to Sumit & Anusha who took all my worries & kept checking with me during the trip for any problems. Highly professional & most humble team assisted me. Holiday Access will be my travel agency for lifetime. And yes I can surely say goodbye to Make My Trip and welcome Holiday Access for lifetime. God Bless U all & sincere apologies for my temperament at times. All I can say it sometimes it not about money but the care & gesture someone does for U. Thanx once again
Neha Malhotra
New delhi, 2 years ago
My experience in Russia very good just b.coz my travel agent.....he treat me like a friend...... thanks travel triangle.... Thanks
Maddy Udaiwal
Jaipur, 2 years ago
"Your Perfect Dream Planner" Your dream comes true when you meet the perfect dream planner that is "Tripoholidays". I have booked Russia trip from Tripoholidays and the hotel as per the expectati...
on is very satisfactory. All the arrangements were very satisfactory and I had a very memorable moments.
Shwetakanojia
Mumbai, 2 years ago
Overall it was a good trip. Due to language issue, we were not able to interact much with Cab drivers in Moscow. Also traffic in Moscow is really bad, which was one of the pain points for us. St...
ay in petersburg was a memorable one. The cab driver was a Pakistani so no language issue. Though the hotel was small, but hotel staff was very friendly and cooperative. Stay in Petersburg will always be in our good books (from cab driver to hotel staff and food).
Priyanka Tomar
Delhi, 2 years ago
The hotels selected in St. Petersburg needs to be changed.its in the centre of city, but has no elevator & rooms are on the 4 th floor.real inconvenience to tourists. The overall package value is...
a little high when compared to the places of visit proposed, couls have more additional fight seeing trips. indian food could have been organised / complimented atleast for one day in both the cities. Night cruise on Moscow river.
Gadi Ramakrishna
Hyderabad, 2 years ago
You need to take extra care while dropping tourists at hotels because nobody knows Enough Local agent is required to guide us We enjoyed a lot by engaging a cab on our own Poor response from lo...
cal agent
V S R Murthy
Indian airlines colony, 2 years ago
Complete value for money! I had done my bookings for my Russia trip with Tripo Holidays. There were multiple iterations that we discussed before finalising the itenary. The travel advisors at ...
Tripo were patient enough to address and also rework the itenary. They were also always available during my trip and for any queries that I had, they responded immediately. Would surely look to book trips to more destinations through Tripo as well as through Travel Triangle registered travel advisors.
Parimal
Mumbai, 2 years ago
Thanks for your support. Much appreciated your response. It was great trip. I enjoyed a lot.
Rohit Singh
New delhi, 2 years ago
The peoples of Travel Triangle are very helpful..they guided me in everysteps of my journey and they helped me a lot.Special Thanks to Teavel Triangle and their teammates. Rever Cruise in Moscow ...
city.
Partha Swarnakar
Kolkata, 2 years ago
Deepak Bhatt
New delhi, 2 years ago
Awesome trip enjoyed. Very organised and expected facilities have been provided.
Rinki Das
Delhi, 2 years ago
Perhaps the only reason why this trip was awesome and unique is because of traveltriangle and their efforts in connecting us to Tripoholidays and their team of Mr Sumit and Shyne. Thanks and ...
I'll be waiting for the best one. Only tip : AVOID HOP ON HOP OFF TOURS
Shantanu Joshi
New delhi, 2 years ago
quick service i recently booked the Russia packaage from Trip holidays. everything were in order. very quick service given by Mr Sumit. i had a best trip so far really appriciate Mr Sumit.
Vivek Garg
Delhi, 2 years ago
Very disappointed for half information given about the hotel and the check in procedures. Very unprofessional.
Sheetal Mehra
Mumbai, 2 years ago
Since last 10 years it's very first time that I availed customized travel services from an Indian tour operator. And my experience is very good. They fulfilled each commitment. And best part was ...
that SUMIT was always in communication mode, instead of time difference. Their support while my flight was cancelled by airline, appreciable. I wish Sumit & Shyne all the best & thanks a lot. Each moment & destination was awesome.Russia is a fantastic destination/depends upon your taste. I gained a lifetime memory with my family.
Gurvinder Mandav
New delhi, 2 years ago
1)The staff who was assigned to us Ms Parul Sharma was totally irresponsible & non communicative. 2)They made us to travel to delhi from chennia wasting 55000rs. for forged VISA application giv...
en by their agent & no response 3) In the voucher its given complimentary breakfast but both the hotels at Moscow & St.Petersburg did not provide. After that wrote mail to Travel triangle & Holiday Aces no response . Irresponsible team.
Selva Ganapathy
Chennai, 2 years ago
Plan For Your Next Holiday
Browse Packages, Choose Your Next Destination
View All