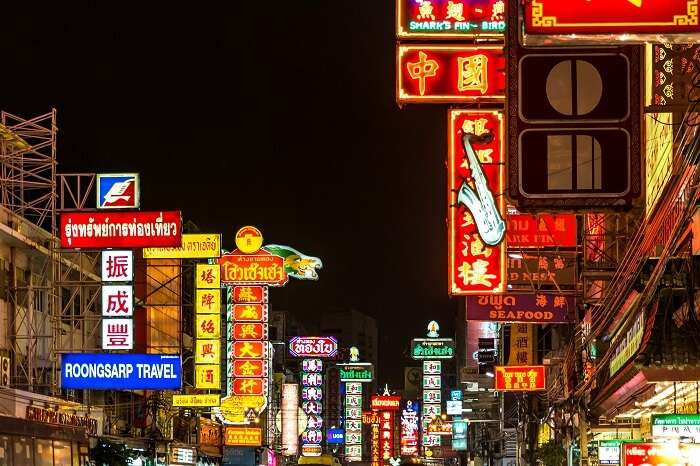 Overview
Trips are incomplete without accommodation and a large part of any vacation success also depends upon the hotels selected at the destination by the visitor. Often people end up adjusting for average hotels to stick to their budget or because they are not sure what kind of hotel they should go for. If one is on a budget and planning a fabulous trip to Bangkok, then these 2 star hotels in Bangkok would be some appropriate choices.
Bangkok, also known as the "City of Angels" is truly a bliss. It has its own variety of wildlife, food, people, and architecture. The city is well-planned and is solely based on streets and canals. It also has the three-headed elephant statue that is quite astonishing. Almost all the 2 star hotels and other resorts here, house numerous massage artists who are experts of the Thai massage. With mighty, humongous, and lustrous shopping centers and rich beaches and boutiques, the city is also known for its lavish style. Bangkok hotels do not just provide authentic Thai food, but they also provide pleasurable experiences that leave the customers more than satisfied. Be it five-star hotels or 2 star hotels in Bangkok, all warmly welcome guests from all over the world. One must not hesitate at all while making a booking in these hotels.
Special Experiences
The common opinion among people is that there are only a few special experiences that are offered by two-star hotels in any country. However, 2 star hotels in Bangkok would be sure to surprise their guests. The hotels here do not fall short in terms of a great holiday experience. In fact, even a two-star hotel features spacious rooms accompanied by modern amenities. Hotels like Niras Bankoc offers walking tours that guests can enjoy with their friends, family, and acquaintances One can also play a fun match of water volleyball at the Wild Orchid Villa. The hotels also provide a decent Thai massage session by experts of reflexology.
Facilities
The 2 star hotels in Bangkok are not just known for excellent experiences, but there are also known to provide their best facilities. Every morning, a healthy breakfast is served either in the room or in a common area where one can enjoy the bright mornings. The housekeeping makes sure the rooms are cleaned regularly without disappointing the customers. The rooms are provided television, internet, telephone, and radio. Some suites and executive styled rooms in hotels like Siam Court and the Violet Tower at Khaosan Palace have a minibar and beverage machines as well. The fitness centers have required machines for the workout. Laundry, dry cleaning, ironing services are also offered on request.
Dining
The 2 star hotels in Bangkok serve some truly mouthwatering and good quality food. The chefs make sure that they leave their customers fully satisfied. The kitchen experts at properties such as Khaosan Art hotel or the Casa Picasso Hotel have their masters in hotel management and culinary arts which makes them excellent in their field. They are the local heroes of the hotel who accept all kinds of requests ranging from customizing dishes to extra meal services.
FAQ's
Q1. When are the hotels in Bangkok the most crowded?
A. The best time to visit Bangkok is from the month of March to June. November to February is also a good time to visit when tourists from all over the world flock here. It is always better to book the hotel well in advance if the plan is to travel during this time.
Q2. Do the 2 star hotels in Bangkok provide airport shuttle services?
A. No, the two-star hotels in Bangkok do not provide airport shuttle services. However, the concierge can always assist guests in booking taxi services.
Q3. Can people order special diets in the Hotels in Bangkok?
A. Yes, the chefs in all hotels in Bangkok are always at service and should a customer be in need of a special diet or meal plan, all they have to do is let the kitchen know and their request will be taken care of.
Q4. Are pets allowed in the Hotels in Bangkok?
A. Very few 2-star hotels in Bangkok are pet-friendly. It is advisable that the guest not bring along their pet when traveling to Bangkok for a vacation.
Q5. Which are some of the best 2 star hotels in Bangkok?
A. Rambuttri Village Plaza, Cubic Bangkok, The Royal ThaTien, and the Samsen Sam Place are a few of the best hotels in Bangkok that will fit into the budget category.
Bangkok is a beautiful city that one must-visit in a lifetime. A question people often have is whether there are good hotels that fit within their budget and also equally spectacular then, the 2 star hotels in Bangkok are all that should be selected. These hotels have well-trained staff and management who hold expert degrees in their respective fields. The rooms are properly maintained and hygienic. Food is of great quality that doesn't have to be compensated or comprised at all. There is a wide range of cuisines that are also cooked in the hotel as the staff understands that everyone has their own preferences. The rooms come in various styles such as standard, business, and suites with large amenities such as the internet, telephone, and radio. Pool, dining, massage, facial, and art displays are all the fun one can indulge in these hotels. One can capture moments with loved ones and choose these impeccable 2 star hotels in Bangkok to make any trip the finest.