Hard Rock Hotel Bali, Bali
Jalan Pantai Kuta, Banjar Pande Mas, Kuta, Kabupaten Badung, Bali 80361, Indonesia
Price Range
Above ₹ 10,000
Highlights
Have an unforgettable gastronomic affair at the hotels multi-cuisine restaurants.

Experience different activities like swimming, yoga, and rock climbing.

Revitalize mind, body, and spirit at the hotels spa facility.

Try signature cocktails and mocktails at on-site bars.

To keep kids entertained, Hard Rock Kuta Bali maintains a kids club.

Fitness enthusiasts can hit the fully-equipped gym
Overview
Hard Rock Hotel Bali is one of the most impressive 5-star properties in Kuta that never fails to charm its guests. With lush green surroundings, Asias first Hard Rock Hotel offers a comfortable shelter for couples, honeymooners, families or business and leisure travelers looking for a serene destination to escape from everyday chaos. Hard Rock Hotel Bali features several facilities in order to offer a relaxed stay Guests can take a plunge at the hotels swimming pool, which is the largest free-form pool in Bali, or refresh mind, body, and spirit at the Rock Spa. For all the fitness freaks, the hotel provides two facilities namely Rock Om and Body Rock, wherein one can indulge in yoga sessions or get a full body workout respectively. Hard Rock also boasts of its attractive design and modern-day amenities. Further, its warm hospitality and incomparable amenities help offer memories for the lifetime.
Couple and Family Friendly
3.1 km from Airport
Airport Transfer
Beachfront
Rock Spa
Yoga Sessions
Music Collection
Teens Club
Want best Kuta Packages
with this Hotel?
Fill in the form and get a callback from our experts.
Rooms & Room Types
Hard Rock Bali with friendly staff features a total of 418 elegant and carefully decorated rooms and suites in order to make guests feel comfortable and relaxed. Hard Rock Hotel Kuta Bali offers rooms under various categories. All the hotel rooms and suites exude warmth and are a perfect combination of modern trends and style. All the rooms are air-conditioned and are equipped with LED TVs, lockers, mini-bars, tea/coffee making facilities, as well as free Wi-Fi. Moreover, the King Suite at the hotel comes with two spacious balconies and a kitchenette. It also features a pool table, Jacuzzi, home theater system and dining room.
Deluxe Room
Deluxe Courtyard Room
Deluxe Premium Room
Deluxe Premium Pool Access Room
Loft Room
Deluxe Suite
Roxity Family Suite
Rockstar Suite
Luxury Kids Suite
King Suite
Facilities
Hard Rock proudly boasts of a swimming pool, fitness center, spa facility and kids club, apart from conducting yoga sessions for its guests. Hard Rock also features a private spot wherein travelers can enjoy a delightful breakfast or afternoon tea in peace. For the adventure lovers, the hotel offers 5-meter rock climbing facility, while for all the die-hard music fans, this hotel is the place to be as it features over 500 pieces of rock n roll collection. Additionally, Hard Rock hotel has an on-site clinic in order to deal with any medical contingency. Guests can also shake a leg and rewind at the hotels TABU Teens Club.
Dining & Cusine
The hotel features exceptional restaurants and bars offering delightful culinary experiences throughout the day and the ideal settings for the night. Hard Rock Hotel Bali maintains eight restaurants and bars namely Sunset Point, Hard Rock Cafe Bali, Starz Diner, Splash Bistro, Starz Deli, The Shack, Centerstage and Jamies Italian Bali. The Sunset Point is a trendy lounge where the guests can enjoy exotic drinks while relishing tasty snacks. At Hard Rock Cafe Bali, one can enjoy scrumptious dishes while shaking a leg to live band performances. Starz Diner is hotels all-day dining restaurant, which has indoor as well as outdoor seating arrangement, while at Splash Bistro, one can gorge on appetizing food with a glass of refreshing cocktail.
Outdoor Dining
LiveBand
Mediterranean Cuisine
Italian Cuisine
International Cuisine
Asian Cuisine
Indonesian Cuisine
Indian Cuisine
While surrendering oneself to the tranquillity of the place, let go of all the stress and anxieties and indulge in a range of well-being activities arranged by Hard Rock Hotel Bali. Yoga classes are likely to engage one in a total mind-body workout. Also, the hotel is known for striking the right balance between lavishness with contemporary richness.
FAQ's
Queries about this hotel
The hotel is located nearly 8 km away from Ngurah Rai International Airport.
Yes, the hotel provides airport shuttle services to its guests but at an additional cost.
Hard Rock Hotel Bali Kuta offers a variety of cheerful activities ranging from yoga to live band performances to rock climbing. For invigorating senses, one can avail spa, sauna and steam sessions within the hotel premises. Moreover, guests can take a plunge in the tranquil waters of the free-form swimming pool or test vocal skills by recording their own voices at the hotels Boombox Recording Studio.
Yes, the hotel features eight meeting rooms, which are equipped with state-of-the-art amenities.
Yes, the hotel provides a variety of special offers and discounts. Hard Rock Hotel Bali deals are offered to the guests for an enhanced experience.
Nearby
Legian Bali

1 km

Legian

1 km
Natural Painting Gallery

art_gallery

0 km

Bali Boat Gallery

art_gallery

1 km

The Gallery \- Oberoi

art_gallery

4 km
Ngurah Rai International Airport

airport

2 km
Discovery Shopping Mall

shopping_mall

1 km

Park 23 Mall

shopping_mall

1 km

Lippo Mall Kuta

shopping_mall

1 km
NAV KARAOKE JIMBARAN

bar

3 km
Agung Putra Restaurant

restaurant

0 km
Atithi

Warung Pappys

Sarong
Expert Reviews
Read on to find out what Experts have to say about this Hotel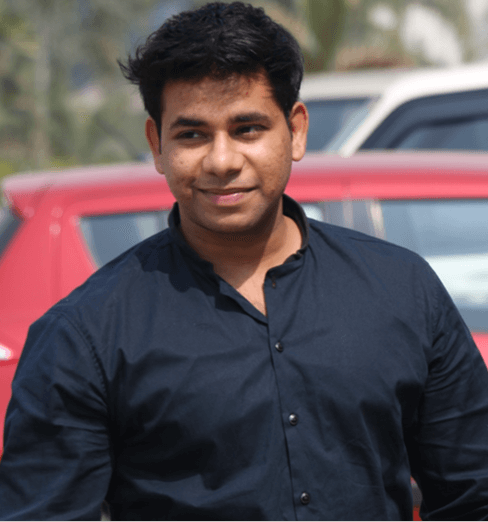 Pulkit Chaturvedi
Travel Consultant,Bali
Luxury coupled with entertainment, this hotel offers you a spectacular stay. You can enjoy by the enchanting pool, cabana suites, sumptuous breakfast spread and a rocking band that performs every night. The staff is genuinely friendly and the impeccable rooms filled with a wonderful ambiance further make your stay extremely peaceful.
Summary
Located along the scenic Kuta Beach, Hard Rock Resort Bali is a perfect place for nature lovers! Here, experience the beauty of raw nature and find solace while being surrounded by vibrant greenery and soothing ambiance. The hotel is also known for offering warm hospitality with friendly staff. Whether its a spa treatment, yoga sessions, or swimming, the guests have endless ways to unwind. Get a taste of authentic local cuisine made from the freshest ingredients in the in-house restaurants. Further, the hotel offers a number of fun activities for kids that keep them engaged. Meanwhile, adults can enjoy the hotels bars to experience the nightlife of the place. Whether relishing an exquisite meal at the on-site restaurants or witnessing the remarkable sunset, Hard Rock hotel ensures that its guests get an exclusive slice of paradise.
kuta Packages
Unlimited choices. Trusted agents. Best prices. Happy memories.
View All
Starting from:
₹ 16,499/-₹ 17,934/-per person
Upto 4 Stars
Flights
Meals
Sightseeing
Private Cab
Starting from:
₹ 27,999/-₹ 31,460/-per person
Upto 4 Stars
Flights
Meals
Sightseeing
Watersports
Starting from:
₹ 34,999/-₹ 38,888/-per person
Upto 5 Stars
Flights
Meals
Sightseeing
Stay Included
Starting from:
₹ 18,000/-₹ 19,149/-per person
Upto 4 Stars
Flights
Meals
Sightseeing
Stay Included
Starting from:
₹ 20,000/-₹ 21,978/-per person
Upto 3 Stars
Flights
Meals
Sightseeing
Stay Included
Starting from:
₹ 21,000/-₹ 22,826/-per person
Upto 4 Stars
Flights
Meals
Sightseeing
Stay Included
Starting from:
₹ 25,000/-₹ 27,472/-per person
Upto 4 Stars
Flights
Meals
Sightseeing
Visa
Starting from:
₹ 25,999/-₹ 28,888/-per person
Upto 4 Stars
Flights
Meals
Sightseeing
Watersports
Starting from:
₹ 26,000/-₹ 28,571/-per person
Upto 4 Stars
Flights
Meals
Sightseeing
Stay Included
Starting from:
₹ 26,000/-₹ 29,213/-per person
Upto 4 Stars
Flights
Meals
Sightseeing
Private Cab
Starting from:
₹ 27,000/-₹ 29,032/-per person
Upto 4 Stars
Flights
Meals
Sightseeing
Stay Included
Starting from:
₹ 27,000/-₹ 28,723/-per person
Upto 4 Stars
Flights
Meals
Sightseeing
Stay Included
Starting from:
₹ 27,000/-₹ 29,348/-per person
Upto 4 Stars
Flights
Meals
Sightseeing
Stay Included
Starting from:
₹ 30,000/-₹ 32,967/-per person
Upto 4 Stars
Flights
Meals
Sightseeing
Stay Included
Starting from:
₹ 30,999/-₹ 34,065/-per person
Upto 4 Stars
Flights
Meals
Sightseeing
Stay Included
Starting from:
₹ 33,999/-₹ 37,362/-per person
Upto 4 Stars
Flights
Meals
Sightseeing
Stay Included
Starting from:
₹ 34,399/-₹ 38,899/-per person
Upto 4 Stars
Flights
Meals
Sightseeing
Watersports
Starting from:
₹ 34,600/-₹ 39,093/-per person
Upto 4 Stars
Flights
Meals
Sightseeing
Watersports
Starting from:
₹ 35,000/-₹ 37,634/-per person
Upto 5 Stars
Flights
Meals
Sightseeing
Stay Included
Starting from:
₹ 35,000/-₹ 38,043/-per person
Upto 4 Stars
Flights
Meals
Sightseeing
Stay Included