147 Soi Rambutree Chakrapong Rd., Phanakorn Bangkok 10200, Thailand
Price Range
₹ 300 - ₹ 2,500
Highlights
The hotels restaurant provides an unforgettable food delight with Thai & International cuisines

One can relax with a full body massage offered in the hotel

Biking and walking tours can be arranged by the staff

Airport shuttle and private car rental service are available to explore the place

Travelers can avail traditional Thai cooking classes under the guidance of master chefs
Overview
Conveniently located close to the shopping and entertainment centres, Sawasdee House is a striking 3-star guest house. The hotel, showcasing Thai culture, is an ideal place for both solo travelers and honeymooners who are looking for peace and privacy in the city of Bangkok. The hotel features a 24-hour restaurant with bar and 24-hour reception. One can get a relaxing Thai massage on request by skilled professionals. It also allows its guests to freely use the swimming pool which is just a 2-minute walk from the hotel. Equipped with all the modern amenities and comfortable accommodation options, Sawasdee House Bangkok is a 15-minute walk from Wat Phra Kaew Temple and 2 km from the museum at the Grand Palace. On a bustling lane lined with restaurants and bars, this cosy guesthouse is just 35 minutes away from Don Mueang International Airport.
Couple Friendly
30 Km from Airport
Nearby Noted Attractions
24-hour Restaurant
Shuttle Service
Laundry Service
Want best Bangkok Packages
with this Guest_house?
Fill in the form and get a callback from our experts.
Rooms & Room Types
Sawasdee House Bangkok offers 77 comfortable and spacious guest rooms under the category defined as Standard Double Room, Superior Double Room, Twin Room with Shared Bathroom, Standard Twin Room and Single Room with Shared Bathroom. All the air-conditioned rooms with colourful decor offer complimentary Wi-Fi and fans, as well as private bathrooms simply equipped with a hot shower. Each room comes with a cable TV. Known for its warm hospitality, the hotel offers in-room breakfast facility to its guests during their stay. Laundry and dry cleaning service are also provided to the guests. Apart from this, the hotel maintains a designated smoking area for the convenience.
Standard Double Room
Superior Double Room
Twin Room with Shared Bathroom
Facilities
With decor crafted with the rich art and culture of Thailand, the hotel is known for the splendid hospitality that it offers to its guests. For rejuvenation of mind and body, tourists can unwind at the beautiful swimming pool situated a few minutes away from the hotel or can enjoy the full body massage provided by the hotel. Not just this, this hotel boasts of its 24-hour restaurant with bar and 24-hour reception. Luggage storage and a safety deposit box are available at the reception. Other services include laundry and a tour desk. Sawasdee House offers an airport bus service and also provides tickets to attractions or shows at an added cost. Moreover, the team of friendly staff serves its guests in both Thai and English languages.
Dining & Cusine
Other than this, Sawasdee House Bangkok maintains a restaurant and bar which serves Thai and Italian meals to all its guests. Apart from this, one can enjoy soft and sizzling drinks at the in-house bar. In-room breakfast service is also offered to the travelers for their convenience.Visitors can enjoy Asian, American and continental dishes in the breakfast. Furthermore, offering a comfortable experience in the lively area of Phranakorn in downtown Bangkok, the hotel is situated close to shopping as well as eating centres. There are a number of restaurants in proximity to the hotel that offers local and International cuisines to the tourists.
Asian Cuisine
American Cuisine
Thai Cuisine
Restaurant
Bar
Whether it is about learning the local culture of this place or indulging in activities like hiking, the hotel provides everything. By maintaining quality service and featuring a multitude of facilities, it offers absolute shelter for couples and travelers who are looking for an amazing retreat. With comfortable rooms and an in-house restaurant, the property proves to be an ideal destination to spend a fun-filled vacation.
FAQ's
Queries about this hotel
Sawasdee House Bangkok is about 35 minutes away from Don Mueang International Airport.
Yes, the hotel offers high-speed free Wifi in the rooms.
One can enjoy scrumptious Thai dishes at the in-house restaurant during their stay at Sawasdee House Bangkok. Other than this, travellers can explore different noted attraction located in proximity to the hotel. One can indulge in activities like hiking arranged by the hotel at an additional cost.
No, the hotel doesn't feature a swimming pool.
Yes, the hotel provides laundry and dry cleaning services at an additional cost.
Expert Reviews
Read on to find out what Experts have to say about this Hotel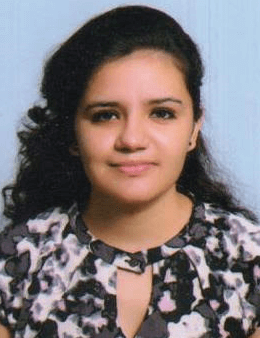 Priya Dhingra
Senior Travel Consultant,Thailand
If you are looking for a cozy guests house in a great location, this hotel is a good choice for a short stay. It is located close to the Khao San Road with the easy availability of tuk-tuk and numerous shops nearby. Decent WIFI and an indoor pool along with a restaurant are a few other good reasons to choose this property.
Summary
Offering an elegant stay with a team of welcoming staff, this 3-star guest house fits into ones budget by providing a range of services and facilities. Having the decor which is truly inspired by the rich Thai art and culture, Sawasdee House Bangkok encourages the Thai culture by balancing it with modernity. One can enjoy a comfy stay at the rooms and can relax down by availing the massage service provided by the hotel. Guests can unwind with a wide range of facilities like indulging in hiking and bike tours or enjoying happy hours and themed dinner nights during their stay at the hotel. Further, the in-house restaurant is the culinary paradise for the foodies. Tourists can also indulge themselves in Thai cooking classes or classes about local culture. Furthermore, tourists can avail the private rental car service offered by the hotel to explore the surrounding areas and noted attractions. Moreover, one can chill at the swimming pool located a few minutes away from the property without any cost. Boasting of its free Wi-Fi facility and 24-hour reception service, Sawasdee House is an ideal place for all kinds of travelers in the capital city of Thailand.
bangkok Packages
Unlimited choices. Trusted agents. Best prices. Happy memories.
View All
Starting from:
₹ 13,999/-₹ 15,554/-per person
Upto 4 Stars
Flights
Meals
Sightseeing
Stay Included
Starting from:
₹ 14,250/-₹ 15,489/-per person
Upto 3 Stars
Flights
Meals
Sightseeing
Cruise
Starting from:
₹ 15,998/-₹ 17,776/-per person
Upto 3 Stars
Flights
Meals
Sightseeing
Stay Included
Starting from:
₹ 18,999/-₹ 21,374/-per person
Upto 3 Stars
Flights
Meals
Sightseeing
Stay Included
Starting from:
₹ 22,999/-₹ 25,274/-per person
Upto 3 Stars
Flights
Meals
Sightseeing
Stay Included
Starting from:
₹ 23,000/-₹ 25,000/-per person
Upto 4 Stars
Flights
Meals
Sightseeing
Airport Pickup-Drop
Starting from:
₹ 25,998/-₹ 28,887/-per person
Upto 4 Stars
Flights
Meals
Sightseeing
Stay Included
Starting from:
₹ 29,999/-₹ 33,707/-per person
Upto 4 Stars
Flights
Meals
Sightseeing
Cruise
Starting from:
₹ 49,000/-₹ 54,444/-per person
Upto 3 Stars
Flights
Meals
Sightseeing
Transfers
Starting from:
₹ 11,999/-₹ 13,186/-per person
Upto 3 Stars
Flights
Meals
Sightseeing
Stay Included
Starting from:
₹ 11,999/-₹ 13,186/-per person
Upto 3 Stars
Flights
Meals
Sightseeing
Stay Included
Starting from:
₹ 11,999/-₹ 13,186/-per person
Hotels
Flights
Meals
Sightseeing
Stay Included
Starting from:
₹ 12,000/-₹ 13,187/-per person
Upto 3 Stars
Flights
Meals
Sightseeing
Stay Included
Starting from:
₹ 12,000/-₹ 15,000/-per person
Upto 3 Stars
Flights
Meals
Sightseeing
Safari
Starting from:
₹ 12,825/-₹ 14,175/-per person
Upto 3 Stars
Flights
Meals
Sightseeing
Cruise
Starting from:
₹ 12,999/-₹ 14,285/-per person
Upto 3 Stars
Flights
Meals
Sightseeing
Stay Included
Starting from:
₹ 13,500/-₹ 16,615/-per person
Upto 3 Stars
Flights
Meals
Sightseeing
Airport Pickup-Drop
Starting from:
₹ 13,774/-₹ 16,357/-per person
Upto 3 Stars
Flights
Meals
Sightseeing
Airport Pickup-Drop
Starting from:
₹ 13,999/-₹ 15,384/-per person
Upto 3 Stars
Flights
Meals
Sightseeing
Stay Included
Starting from:
₹ 15,000/-₹ 16,483/-per person
Upto 3 Stars
Flights
Meals
Sightseeing
Cruise