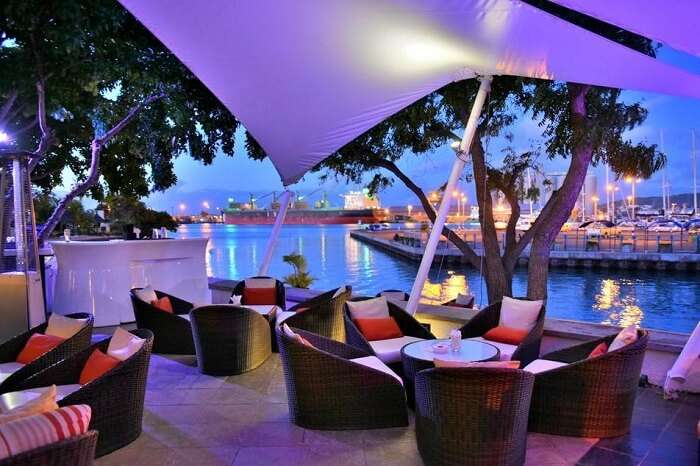 Overview
Mauritius is a top favorite holiday destination when it comes to couples who want to spend some quality time together in the perfect backdrop of pristine beaches and amidst the charm of the magical natural beauty. The capital city of this beautiful country, Port Louis has some beautiful places that tourists can visit for an amazing experience. Owing to the popularity of the city, all the hotels are well equipped to serve all the needs of the travelers. The most popular hotels in the city are the 4 star hotels in Port Louis Mauritius as they have a plethora of amenities that make for the absolute satisfaction of tourists at affordable prices. These hotels provide a wide variety of luxury at a considerably low rate and have many inclusive facilities that combine into making the stay as smooth and hassle-free as possible.. One can enjoy impeccable concierge services that relentlessly strive to make the stay as cozy and comfortable as possible. Guests can pick from various nature walks, hikes, and tours that the thr 4 star hotels in Port Louis Mauritius conduct for their guests to know the culture, history, and heritage of Mauritius better.
Special Experiences
Authentic Mauritian massages are a truly invigorating experience offered at almost all the 4 star hotels in Port Louis Mauritius. Sitting on the sun terrace after a blissful day and just enjoying a serene sunset is also another perk offered at the hotels. At some of the hotels, especially in their in-house bars, an enthralling atmosphere is created when live sports broadcasts take place so that the guests do not miss out on their favourite games even when on vacation. Part of the unforgettable experience is also the diving course, snorkeling activities and hiking tours that are provided by all the hotels. Hotels like
Le Suffren Hotel & Marina, The Address Boutique Hotel, Le Meridien Ile Maurice, and Tamarina Golf & Spa Boutique Hotel are some of the best 4 star hotels in Port Louis Mauritius where one is sure to get all the worth out of the money spent in booking the stay.
Facilities
Most 4 star hotels in Port Louis Mauritius offer a wide variety of services. These hotels offer the best of services, great location, the comfort of a 4-star, pools, and also additional recreational activities, which are set to make the guest's stay a complete and memorable one. The hotels also provide free shuttle services to various parts in Port Louis, and vehicle for rent to different parts of the country, so that one doesn't have to worry about transportation. In addition to that, laundry, dry-cleaning services along with luggage storage and 24-hour front desk service, guests can find all the basic and luxurious amenities at the hotels. Most of the hotels have a well-equipped fitness centre for the guests who don't want to miss their fitness regime while traveling. The tour desk with a helpful staff is always ready t help the guests with their travel plans. Also, various other amenities including free wifi, free parking, shuttle service, car rental, airport transfer, etc. are offered at  4 star hotels in Port Louis Mauritius in order to provide the guests their best stay.
Dining
Most  4 star hotels in Port Louis Mauritius have their own dining area so that the guests don't have to worry about finding a restaurant if in are in a hurry, or if they are too tired to go out for lunch or dinner. Most of the hotels also offer a wide selection of dishes from various cuisines on their menus. Travelers can gorge on traditional Mauritian Cuisine, also cuisines including Italian, Chinese, Continental, International and many more are offered at most of the hotels. Few of the hotels also have the option of getting Indian food, however, if the hotel is not able to provide the travelers with Indian cuisine, they have the option of going to a restaurant closely. Owing to the popularity of the city, there are ample options to help the travelers find the food of their preference.  4 star hotels in Port Louis Mauritius also have in-house bars with trained bartenders where one can unwind after a long, tiring day of explorations.
FAQs
Q1. Which area should one stay in Mauritius?
A. Port Louis being the capital city of the country is one of the most popular area with all best-selling hotels in Mauritius.
Q2. Do Hotels in 4 star hotels in Port Louis, Mauritius offer water sports activities?
A. With all most all the best hotels situated on the beachfront, they offer water sports activities like the diving course and boating sports.
Q3. Are 4 star hotels in Port Louis Mauritius in Port Louis wheelchair accessible?
A. Yes. All hotels in Port Louis offer wheelchair assistance and are easy to access.
Q4. Do hotels offer Airport shuttles?
Almost all the hotels in Port Louis have the facility of an airport shuttle. While some hotels offer it free of charge, there are quite a few where travelers have to pay extra to avail of this service.
Q5. Do 4 star hotels in Port Louis Mauritius serve Indian Food?
A. Yes. Almost all 4-star properties in Port Louis have an amazing assortment of dishes to serve including Indian cuisine.
Port Louis is the capital city of Mauritius, is a one-stop solution if one wants to book a nice hotel and unwind self at the property while taking a dip in luxury at affordable prices.  4 star hotels in Port Louis Mauritius are a value for money deal as they do not dig a hole in the pocket while providing a luxurious experience. Some of the hotels offering the best of services are Villa Anakao – Mauritius, Le Suffren Hotel and Marina and Hotel Champ de Mars. All these hotels have glowing recommendations from the guests. The hotels make the stay in Port Louis, Mauritius comfortable, plus they provide easy access to various facilities without any hassles.