Best Time to Visit Nainital
An encyclopedia of the city of lakes, assisting the tourists to relish the beauty of the highlands in the north; breathing within the majestic steps of the Kumaon Hills
Tourism in Nainital
Rated 3.9/5 (based on 690 reviews )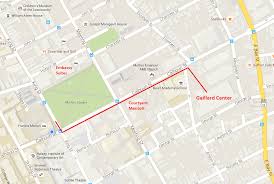 Quick Information
Best time to visit
Mar - Jun
Boating
Religious Tour
Hills
Weather in Nainital
Wed, Feb 20 2019
12.72ºC | 12.72ºC
Rain from morning to night
80.0% Humidity
Thu, Feb 21 2019
15.92ºC | 12.41ºC
Rain from morning to night
87.75% Humidity
Fri, Feb 22 2019
20.83ºC | 7.38ºC
Clear in morning , afternoon and night and rain in evening
80.25% Humidity
Sat, Feb 23 2019
18.04ºC | 6.44ºC
Clouds from morning to night
77.5% Humidity
Sun, Feb 24 2019
18.47ºC | 4.58ºC
Clouds in morning , rain in afternoon and clear from evening to night
75.5% Humidity
Mon, Feb 25 2019
16.88ºC | 3.64ºC
Rain in morning and afternoon and clear from evening to night
72.0% Humidity
Best Time To Visit Nainital
Plan your trip during best season to experience the best of this stunning destination
Nainital is a quaint little town nestled in the Himalayas, and a majorly popular tourist haven. The best time to visit Nainital and Ranikhet is all through the year, since the weather here is sub-tropical. It is mildly hot in the summers and cold in the winters with some snowfall too. Monsoons are pleasant because it takes the edge off the heat, and the rain drops bouncing off the lake surface is a mesmerizing sight to watch. There are a plethora of places to visit in Nainital, for tourists. For those who want to enjoy snowfall in Nainital, the best time to visit Nainital for snowfall is in the months of December and January. Expect a lot of crowds since this is the Nainital peak season. These two months are also the best time to visit nainital for honeymoon thanks to the romantic weather.
This small hill station is home to several lakes, small and large, which add to its allure, attracting more and more tourists every year. It is set about 2000 meters above sea level in the Kumaon region of Uttarakhand. The town is built around the Nainital Lake and is home to the famous Naina Devi Temple, as well as several other points of interest. The mountain peaks and the meadows hold within them many places that a visitor can enjoy. 
Climate in Nainital
Summer Season in Nainital
For adventure lovers and nature tourists, the best season to visit Nainital are from March to June, when summer it is and brings out the natural beauty of the place. The flora is in full bloom bringing out the animals and the birds. Natural trails abound in the hills and this makes it a wonder to be soaked in. Though one might find the afternoon sun a little overbearing, the mornings and the evenings tend to be cool and pleasant. Temperatures range from 14°C to 30°C. This is the best time to visit Nainital for honeymoon.
Take a ride in the Ariel express ropeway to the Naina Devi Peak. This will accord you superb views of the area. This is also an ideal time to visit the Jim Corbett National park. You might be lucky to catch a glimpse of the majestic Royal Bengal Tiger. With activities galore, summer is the ideal time to visit Nainital.
Monsoon Season in Nainital
Monsoon in Nainital the rains down in torrents, soaking the town through and through. This brings the landslides causing road blocks and muddy terrain. This is not the popular tourist season, and hence can be ideal for the budget traveller. With hotels offering huge discounts, Monsoon in Nainital is a season when a budget traveller can visit here. Nature is still in all its glory, but only wet, wet, wet.
Winter Season in Nainital
October is the time when Nainital starts to get ready for the winter. The temperature drops with nights turning cold. This month is the best time to visit Nainital. But if you want to see the snow then December and January are the time to come here. But be forewarned, you can get snowed in and will have to huddle in your place of residence before you can get out again. So, for the romantic at heart, this is the best time to visit Nainital for honeymoon. It is also a time for ski lovers with several beautiful trails popping up.
Popular Packages
Unlimited Choices. Trusted Agents. Best Prices. Happy Memories.
View All
Starting from:

₹ 4,499/-₹ 4,838/-

Upto 3 Stars

Flights

Meals

Sightseeing

Stay Included

Transfers

Starting from:

₹ 9,999/-₹ 10,752/-

Upto 3 Stars

Flights

Meals

Sightseeing

Stay Included

Transfers

Starting from:

₹ 9,999/-₹ 10,752/-

Upto 2 Stars

Flights

Meals

Sightseeing

Stay Included

Transfers

Starting from:

₹ 10,000/-₹ 10,638/-

Upto 3 Stars

Flights

Meals

Sightseeing

Stay Included

Transfers

Starting from:

₹ 13,000/-₹ 13,978/-

Upto 3 Stars

Flights

Meals

Sightseeing

Stay Included

Transfers

Starting from:

₹ 13,000/-₹ 13,978/-

Upto 3 Stars

Flights

Meals

Sightseeing

Stay Included

Transfers

Starting from:

₹ 13,000/-₹ 13,978/-

Upto 3 Stars

Flights

Meals

Sightseeing

Stay Included

Transfers

Starting from:

₹ 15,000/-₹ 16,304/-

Mussoorie
Dehradun
Rishikesh

Upto 4 Stars

Flights

Meals

Sightseeing

Stay Included

Transfers

Starting from:

₹ 15,000/-₹ 16,304/-

Upto 3 Stars

Flights

Meals

Sightseeing

Stay Included

Transfers

Starting from:

₹ 15,000/-₹ 16,304/-

Upto 3 Stars

Flights

Meals

Sightseeing

Stay Included

Transfers

Starting from:

₹ 15,000/-₹ 16,129/-

Upto 3 Stars

Flights

Meals

Sightseeing

Stay Included

Transfers

Starting from:

₹ 15,000/-₹ 16,304/-

Upto 3 Stars

Flights

Meals

Sightseeing

Stay Included

Transfers

Starting from:

₹ 20,000/-₹ 21,739/-

Upto 2 Stars

Flights

Meals

Sightseeing

Home Stay

Transfers

Starting from:

₹ 20,000/-₹ 21,739/-

Upto 3 Stars

Flights

Meals

Sightseeing

Stay Included

Transfers

Starting from:

₹ 23,999/-₹ 26,086/-

Ghangaria
Haridwar
Rudraprayag

Upto 2 Stars

Flights

Meals

Sightseeing

Stay Included

Transfers
Our experts would love to create a package just for you!
Fill in your requirements here >
Fastest Growing Holiday Marketplace
Traveler Reviews
Read on to find out why our customers love us!
View All
Trip to Uttarakhand

Thank you very much for a wonderful experience in Provence. We enjoyed every moment, from the time deepak picked us up at the DEH until we returned back to DEH again. Deepak was a wonderful driver.your customized program was good and we appreciated the changes we were able to make.Just want to drop a note of thanks for the wonderful trip My absolute favorite memory was sitting on snow,playing with it and skiing.Everything was awesome .It was an absolutely mesmerizing experience .

Trip to Uttarakhand

Thanks you very much that you tell me the truth in the best plan. Very well in the best plan and low rate ...... thanks khusboo & Travels team. Best memories of your trip..throughout everthing is excellent...then next time definitely choose for travel traingle..

Trip to Uttarakhand

They helped me so much. I planned at the last minute and Leena (Travel Agent) has planned everything with patience and care. They are a wonderful bunch of team and will assist you immediately if there is any issue. I would like to thank the whole team and especially Leena for making this happe .

Trip to Uttarakhand

It was awesome trip. We enjoyed a lot. Thanks to Mr. Deepak who coordinated and arranged very well

Trip to Uttarakhand

It was well arranged and managed. Special thanks to Sanjay and Induction who helped us throughout and made the trip a memorable one. Thank you.. Many good memories taken back and highlight was the camp stay and the view from the camp. Also the food was too good.

Trip to Uttarakhand

Our trip was planned in the last moment so we did not have option to research much and relied on the experts. Let me begin by writing the good things first: 1) The initial response was good & quick 2) Mr Sandeep the agent was polite and accommodative of our requests and modifications These were the only things that went well. Now let me share the list of things that went wrong. 1) Problem between the driver and the agent - we had no clue of what was going on between these guys. Each of them wanted to change the trip itinerary on their own way. The driver complained about the agent and the agent kept saying the driver has no clue. The nagging of the driver started right from the moment we landed at Dehradun. It was very upsetting when the driver put the mobile on speaker and agent Mr Sandeep said to the driver - "Sir handle karlo, aur jo bhi setting karni hogi hum apne beech main kar lenge." 2) Excessive Drive time - the drive from Mussoorie turned into a nightmare coz we drove 350+kms on hills in a day, which by no means is safe and recommended. We could have taken a halt. When I said this to the Agent Mr Sandeep, the first response was, "You should have started late". He said that without even asking what time did we start. We got stuck in the land-slide and the agent instead of supporting during the panic situation, stopped responding and then when responded it was rude and ruthless. He had no clue of the drive and the location, he kept saying I have 5 years experience and the driver kept saying I have 25 years experience. We were stranded for long . We tried calling travel-triangle guys as well and had no response from them either. 3) After all this, for rest of the days we decided to ignore both the agent and the driver and enjoy the trip but the worse was yet to come. We had asked for a camp site next to the river at Rishikesh and we were given some unsafe place in some remote village near Rishikesh. It was called adventure camp and nothing other than reaching their was adventure. The first sight we saw was a bunch of men sitting and drinking. The camp was in remote village with no place to go. We literally had to beg for food which was part of the package. The food arrived late and the guys at the camp kept drinking all night. This clearly shows that the agent does not have any understanding of what does a camp sight mean. We missed the whole experience of sitting next to river at the bourne fire. This was the most disappointing experience. I was with my wife and we could hear these drunk men screaming all night. 4. Lies of the agent - Mr Sandeep said, other hotels were not available while almost every hotel we tried to check had enough rooms. This was a outright lie by the agent. The cost of the trip was way to higher than the kind of hotels and service that we received. To save few bugs they booked us in simple hotels. I would never recommend travel triangle and neither 1point 5billion inches.

Trip to Uttarakhand

The trip was very good and Mr Deepak had been continuously monitoring and co-ordinating the programme. He spoke to the people concerned and made our stay more comfortable. The Hotels arranged were very good, except the Hotel Vishaka Palace at Kausani. The Pine Oak Resort was the best and service and food was excellent here. The other hotels at Raniketh and Corbett were also very good. As I mentioned except Kausani all the hotels and food was very good. Even at Kausani the staff are cordial and service was also good. But the standard of the hotel is not at all good, if compare with other hotels. I have already briefed our experience with Mr Deepak. He has been taking corrective measures and assured us that the errors like Kausani will not reccur. On the whole we enjoyed the Himalayas. The cab and the driver was also very good from the point view of service and travelling.

Trip to Uttarakhand

Once again Travel Triangle has given us a memorable trip experience. We had our trip of Lansdowne in Sep 2018 with Trip Birbal. N thanks to Trip Birbal team that they did every effort to make our trip easy n memorable. From booking to payment, cab to driver, Hotel to food n sight seeing to end of the trip..all management was very good. The only drawback in the trip was..the hotel we stayed in was lacking the mobile network except BSNL which we didnt have

Trip to Uttarakhand

I must say Mr. Ashish from Holiday Mentor is very professional and for him customer's satisfaction is primarily thing. Before starting my trip, I disturbed him even at night for my queries and he answered all my questions very well. The cab driver he chose Mr. Kamlesh was very nice and helpful person. Our stay at Gajraj Trails Resort was adorable. Food was very good and their staff was very polite. Hospitality was very good. Thanks for making our trip memorable and unforgettable. Keep it up guys.

Trip to Uttarakhand

Everything went average but at the time of checkout there was an issue related to payment as I need to pay remaining 20K of total booking amount but hotel gave me the bill of 24K and were adamant that u need to pay this amount only. Check with ur travel agent gor any issues. When I called up Travel Triangle/Trip Seller, they were not picking up the call. Mr. Pranav Gupta (Travel Triangle) and Ms. Nikita from travel agency were highly unprofessional. Hotel manager Mr. Kapil Mehta was not helpful at all, he was only focussed on speaking in English with an accent and non responsive. To the surprise, he was not having any numbers of the travel agency too. Finally Mr. Saurabh helped out and we checked out. The resort is small spreaded in the shape of a rectangle where you cannot do too much barring sitting outside in the lawn. Rooms were clean and service of the housekeeping staff specially a boy named Arif was very nice, he also took us to the nearby forest acted as a guide. Food of all three times was included but was not up to the mark at all. They also arranged the so called Gala Dinner on 31st Dec with live music but it was too pathetic and the dancer that they called up was a man turned woman dancing too badly and other guests from the hotel were teasing and touching him weirdly, overall it was a horrific experience and not good for a family. Another bad part of the trip was jungle safari as Trip Seller has booked our hotel to one end of Corbett that is near Jhirna Gate and arranged safari at Sitavani right at other end too far from Hotel Corbett Treat and that zone is one of the less visited by the tourists as one spots very less animals there. This was too rude by the agent as we were very near to Jhirna Gate but they didn't booked the safari there and I know it was due to the cost factors. Agent misleaded us and this is not good. Icing on the cake was Mr. Kapil Mehta (Operations Manager) of Hotel Corbett Treat, he was least bothered in servicing the guests and most of the time he was sitting outside in the sun involved in himself. How can a manager be like this who doesn't care about anything at the hotel. Overall it was very average experience and I don't think I will go with Travel Triangle/Trip Seller to book my next trip. Best part of this trip is the location where our hotel was located. It was right near the jungle which gave us the opportunity to visit the jungle walking 2-3 times and it was thrilling. Rest everything was below average
Want best packages handpicked just for you?
Fill the form and get a callback from our holiday experts
FAQ's of Nainital
Read on to find out why our customers love us!
Travelers can enjoy snowfall in Nainital between last week of December and mid-February.
In terms of shopping, the specially different things to buy in Nainital include handmade candles, home-made jams, fruit concentrates and fruit preserves. It is an excellent place to buy a number of fresh fruits including different types of berries, peaches and apples. Other shopping can also be done in markets like Bara Bazaar, the Mall Road and the Bhotia Bazaar.
Honeymooners can have a wonderful time in Nainital, with various places to stay. The picture of a visit to Nainital in the cold weather, staying in a beautiful old hotel with warm and quaint fireplaces and a gorgeous view of the lake is an enticing prospect for any honeymooning couple. This can be found in places like Hotel Krishna which is supposed to be the best stay for honeymooners. Opportunities to engage in activities like trekking together are a wonderful experience as well.
If you are planning a Nainital trip that's fairly comfortable and clean, accomodation will cost you anything in between Rs. 3000- Rs. 5000. Commuting within and 2 meals included, a day on a middling budget in Nainital will cost you something around Rs. Rs. 2500- Rs. 3000 per person.
There are various options when it comes to staying in Nainital. From really nice resorts to some nice, budget hotels, you can find anything here. Some of the best hotels to stay at around Naini lake and Mall road are Hotel Himalaya, Hotel Elphinstone and the Hotel Royal.
Nainital has a number of things to do and see for tourists. The first and foremost is Nainital lake which is beautiful to simply gaze at and offers the opportunity to go boating as well. Nearby Sattal, with it's 7 lakes is a beautiful site to trek to as well. There is also the Pt. G. B. Pant High Altitude Zoo which is one of the must visit places in Nainital.
1
Personalise This Package
Make changes as per your travel plan & submit the request.
2
Get Multiple Quotes
Connect with top 3 agents, compare quotes & customize further.
3
Book The Best Deal
Pay in easy installments & get ready to enjoy your holiday.
Corporate Office:
Holiday Triangle Travel Private Limited
Address: Plot No - 29 , 3rd & 4th Floor,
Dynamic House, Maruti Industrial Complex, Sector 18,
Gurugram -122015,Haryana
Landline: 1800 123 5555
All rights reserved © 2019