Shantikunj in Haridwar
A perfect place to fill your heart with peace and purity
Tourism in Haridwar
Rated 3.9/5 (based on 690 reviews )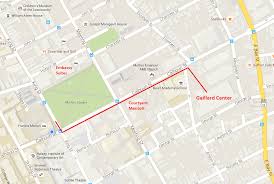 Quick Information
Best time to visit
Feb - Mar, Aug - Oct
Temple
Holy City
Ganga Aarti
Shantikunj in Haridwar
Shantikunj is located in the holy city of Haridwar in the Indian state of Uttarakhand. It is situated on the bank of the holy river Ganga and between the Shivalik ranges of the Himalaya. It is a very popular tourist attraction in Haridwar and also for people who are seeking spiritual guidance. Shanktikunj Haridwar is considered as the nerve centre of the spiritual and social organization all world Gayatri Pariwar (AWGP). It was established in the year 1971 and has emerged itself as a focal point of the global movement of Yug Nirman Yojana.
Shanktikunj Haridwar was established by the patron founder Pt. Shriram Sharma Acharya on a small piece of land. It expanded to a larger area and came to be known as Gayatri Nagar. After the expansion pt. Acharya organized many spiritual camps where many people participated. In 1979 brahmavarchas shodh Sansthan (research institute) a satellite campus was constructed at the distance of half a kilometer to the south.
In 1990 shraddhanjali samaroh was organized to pay homage to the memory of Acharya and it was attended by lakhs of his devotees. In 1998 one more campus known as gayatrikunj was added half a kilometer to the north, it is now known as dev sanskriti vishwavidyalaya. Pandit Acharya followed the footsteps of Mahatma Gandhi and worked towards the social upliftment of the Indian society.
The cardinal objective of Shantikunj is the cultural, moral, ethical and spiritual arousal of the devotees and the national integration keeping the Indian heritage in the spotlight. Shantikunj Haridwar ashram is a huge spiritual centre which is fully managed by its dedicated volunteers. Visitors of all faiths and linkages visit the ashram to fulfil their spiritual needs and engross themselves in the development of the divinity of the mankind.
There are many spiritual camps which are organized on a regular basis where the main aim is the complete development of the country and its individuals which bring out the noble sentiments of the people in the spotlight. They train the individuals to adopt a scientific approach towards spirituality which is the ultimate answer to all the troubles which our nation is facing right now.
Haridwar ashram Shantikunj is an abode to bring moral, ethical, cultural and spiritual regeneration among people and remove all the negatives such as jealousy, hatred, ignorance, and strife from their life. Shantikunj has been visited by various saints, scholars, leaders which include H.H Dalai lama, Mahatma Anand Swami of Arya Samaj, Swami Ramdev, bhairav dev Shekhawat and also by the popular environmentalist Sundar Lal Bahuguna, Abdul Kalam, Harish Rawat etc. To find peace and get spiritual guidance. Today lakhs of devotees gather here to find inner peace and try to make the world a better place.
Similar Destinations
Popular Packages

Unlimited Choices. Trusted Agents. Best Prices. Happy Memories.

View All

Starting from:

₹ 2,800/-₹ 3,080/-

Upto 3 Stars

Flights

Meals

Sightseeing

Transfers

Starting from:

₹ 5,999/-₹ 6,827/-

Jim Corbett National Park

Upto 3 Stars

Flights

Meals

Sightseeing

Safari

Transfers

Starting from:

₹ 7,999/-₹ 8,695/-

Rudraprayag
Badrinath
Haridwar

Upto 3 Stars

Flights

Meals

Sightseeing

Transfers

Uttar Pradesh ( 8D & 7N )

Starting from:

₹ 9,999/-₹ 11,363/-

Sitapur
Haridwar
Pipalkoti
Badrinath

Upto 3 Stars

Flights

Meals

Sightseeing

Cab Transfer

Starting from:

₹ 10,000/-₹ 10,989/-

Jim Corbett National Park

Upto 4 Stars

Flights

Meals

Sightseeing

Stay Included

Transfers

Starting from:

₹ 10,500/-₹ 11,538/-

Upto 3 Stars

Flights

Meals

Sightseeing

Stay Included

Transfers

Starting from:

₹ 12,999/-₹ 14,285/-

Upto 3 Stars

Flights

Meals

Sightseeing

Cab Transfer

Starting from:

₹ 14,999/-₹ 16,666/-

Upto 3 Stars

Flights

Meals

Sightseeing

Stay Included

Transfers

Uttar Pradesh ( 11D & 10N )

Starting from:

₹ 17,000/-₹ 19,318/-

Barkot
Haridwar
Sitapur
Uttarkashi
Badrinath

Upto 3 Stars

Flights

Meals

Sightseeing

Transfers

Starting from:

₹ 20,000/-₹ 21,978/-

Upto 3 Stars

Flights

Meals

Sightseeing

Stay Included

Transfers

Uttar Pradesh ( 12D & 11N )

Starting from:

₹ 22,000/-₹ 23,913/-

Barkot
Haridwar
Srinagar Garhwal
Sitapur
Uttarkashi
Badrinath

Upto 3 Stars

Flights

Meals

Sightseeing

Cab Transfer

Starting from:

₹ 23,000/-₹ 24,971/-

Kausani
Nainital
Jim Corbett National Park

Upto 2 Stars

Flights

Meals

Sightseeing

Safari

Transfers

Starting from:

₹ 24,999/-₹ 27,173/-

Mussoorie
Haridwar
Nainital
Kausani
Ranikhet

Upto 3 Stars

Flights

Meals

Sightseeing

Airport Transfer

Starting from:

₹ 24,999/-₹ 27,777/-

Upto 3 Stars

Flights

Meals

Sightseeing

Stay Included

Transfers

Starting from:

₹ 35,000/-₹ 38,462/-

Rishikesh
Mussoorie
Haridwar

Upto 3 Stars

Flights

Meals

Sightseeing

Stay Included

Transfers

Uttarakhand ( 11D & 10N )

Starting from:

₹ 37,499/-₹ 42,613/-

Dhanaulti
Mussoorie
Nainital
Kausani
Jim Corbett National Park
Ranikhet

Upto 3 Stars

Flights

Meals

Sightseeing

Transfers

Starting from:

₹ 55,000/-₹ 61,111/-

Auli
Dehradun
Dhanaulti
Mussoorie

Upto 3 Stars

Flights

Meals

Sightseeing

Stay Included

Transfers

Starting from:

₹ 55,000/-₹ 61,111/-

Auli
Dehradun
Dhanaulti
Mussoorie

Upto 3 Stars

Flights

Meals

Sightseeing

Stay Included

Transfers

Starting from:

₹ 2,300/-₹ 2,527/-

Upto 3 Stars

Flights

Meals

Sightseeing

Stay Included

Transfers

Starting from:

₹ 2,700/-₹ 2,967/-

Upto 3 Stars

Flights

Meals

Sightseeing

Stay Included

Transfers

Places To Visit In Haridwar

Let the experts guide you to the best of this mesmerizing destination

View All

Things To Do In Haridwar

Your list of the best things to do, compiled on the basis of actual traveler experiences

View All

How to reach Shantikunj in Haridwar

Read about the best & quickest routes to save time & money, as suggested by our travelers

Our experts would love to create a package just for you!

Fill in your requirements here >

Fastest Growing Holiday Marketplace

Traveler Reviews

Read on to find out why our customers love us!

View All

Trip to Uttarakhand

Thanks you very much that you tell me the truth in the best plan. Very well in the best plan and low rate ...... thanks khusboo & Travels team. Best memories of your trip..throughout everthing is excellent...then next time definitely choose for travel traingle..

Trip to Uttarakhand

They helped me so much. I planned at the last minute and Leena (Travel Agent) has planned everything with patience and care. They are a wonderful bunch of team and will assist you immediately if there is any issue. I would like to thank the whole team and especially Leena for making this happe .

Trip to Uttarakhand

Thank you very much for a wonderful experience in Provence. We enjoyed every moment, from the time deepak picked us up at the DEH until we returned back to DEH again. Deepak was a wonderful driver.your customized program was good and we appreciated the changes we were able to make.Just want to drop a note of thanks for the wonderful trip My absolute favorite memory was sitting on snow,playing with it and skiing.Everything was awesome .It was an absolutely mesmerizing experience .

Trip to Uttarakhand

It was awesome trip. We enjoyed a lot. Thanks to Mr. Deepak who coordinated and arranged very well

Trip to Uttarakhand

It was well arranged and managed. Special thanks to Sanjay and Induction who helped us throughout and made the trip a memorable one. Thank you.. Many good memories taken back and highlight was the camp stay and the view from the camp. Also the food was too good.

Trip to Uttarakhand

Our trip was planned in the last moment so we did not have option to research much and relied on the experts. Let me begin by writing the good things first: 1) The initial response was good & quick 2) Mr Sandeep the agent was polite and accommodative of our requests and modifications These were the only things that went well. Now let me share the list of things that went wrong. 1) Problem between the driver and the agent - we had no clue of what was going on between these guys. Each of them wanted to change the trip itinerary on their own way. The driver complained about the agent and the agent kept saying the driver has no clue. The nagging of the driver started right from the moment we landed at Dehradun. It was very upsetting when the driver put the mobile on speaker and agent Mr Sandeep said to the driver - "Sir handle karlo, aur jo bhi setting karni hogi hum apne beech main kar lenge." 2) Excessive Drive time - the drive from Mussoorie turned into a nightmare coz we drove 350+kms on hills in a day, which by no means is safe and recommended. We could have taken a halt. When I said this to the Agent Mr Sandeep, the first response was, "You should have started late". He said that without even asking what time did we start. We got stuck in the land-slide and the agent instead of supporting during the panic situation, stopped responding and then when responded it was rude and ruthless. He had no clue of the drive and the location, he kept saying I have 5 years experience and the driver kept saying I have 25 years experience. We were stranded for long . We tried calling travel-triangle guys as well and had no response from them either. 3) After all this, for rest of the days we decided to ignore both the agent and the driver and enjoy the trip but the worse was yet to come. We had asked for a camp site next to the river at Rishikesh and we were given some unsafe place in some remote village near Rishikesh. It was called adventure camp and nothing other than reaching their was adventure. The first sight we saw was a bunch of men sitting and drinking. The camp was in remote village with no place to go. We literally had to beg for food which was part of the package. The food arrived late and the guys at the camp kept drinking all night. This clearly shows that the agent does not have any understanding of what does a camp sight mean. We missed the whole experience of sitting next to river at the bourne fire. This was the most disappointing experience. I was with my wife and we could hear these drunk men screaming all night. 4. Lies of the agent - Mr Sandeep said, other hotels were not available while almost every hotel we tried to check had enough rooms. This was a outright lie by the agent. The cost of the trip was way to higher than the kind of hotels and service that we received. To save few bugs they booked us in simple hotels. I would never recommend travel triangle and neither 1point 5billion inches.

Trip to Uttarakhand

The trip was very good and Mr Deepak had been continuously monitoring and co-ordinating the programme. He spoke to the people concerned and made our stay more comfortable. The Hotels arranged were very good, except the Hotel Vishaka Palace at Kausani. The Pine Oak Resort was the best and service and food was excellent here. The other hotels at Raniketh and Corbett were also very good. As I mentioned except Kausani all the hotels and food was very good. Even at Kausani the staff are cordial and service was also good. But the standard of the hotel is not at all good, if compare with other hotels. I have already briefed our experience with Mr Deepak. He has been taking corrective measures and assured us that the errors like Kausani will not reccur. On the whole we enjoyed the Himalayas. The cab and the driver was also very good from the point view of service and travelling.

Trip to Uttarakhand

Once again Travel Triangle has given us a memorable trip experience. We had our trip of Lansdowne in Sep 2018 with Trip Birbal. N thanks to Trip Birbal team that they did every effort to make our trip easy n memorable. From booking to payment, cab to driver, Hotel to food n sight seeing to end of the trip..all management was very good. The only drawback in the trip was..the hotel we stayed in was lacking the mobile network except BSNL which we didnt have

Trip to Uttarakhand

I must say Mr. Ashish from Holiday Mentor is very professional and for him customer's satisfaction is primarily thing. Before starting my trip, I disturbed him even at night for my queries and he answered all my questions very well. The cab driver he chose Mr. Kamlesh was very nice and helpful person. Our stay at Gajraj Trails Resort was adorable. Food was very good and their staff was very polite. Hospitality was very good. Thanks for making our trip memorable and unforgettable. Keep it up guys.

Trip to Uttarakhand

Everything went average but at the time of checkout there was an issue related to payment as I need to pay remaining 20K of total booking amount but hotel gave me the bill of 24K and were adamant that u need to pay this amount only. Check with ur travel agent gor any issues. When I called up Travel Triangle/Trip Seller, they were not picking up the call. Mr. Pranav Gupta (Travel Triangle) and Ms. Nikita from travel agency were highly unprofessional. Hotel manager Mr. Kapil Mehta was not helpful at all, he was only focussed on speaking in English with an accent and non responsive. To the surprise, he was not having any numbers of the travel agency too. Finally Mr. Saurabh helped out and we checked out. The resort is small spreaded in the shape of a rectangle where you cannot do too much barring sitting outside in the lawn. Rooms were clean and service of the housekeeping staff specially a boy named Arif was very nice, he also took us to the nearby forest acted as a guide. Food of all three times was included but was not up to the mark at all. They also arranged the so called Gala Dinner on 31st Dec with live music but it was too pathetic and the dancer that they called up was a man turned woman dancing too badly and other guests from the hotel were teasing and touching him weirdly, overall it was a horrific experience and not good for a family. Another bad part of the trip was jungle safari as Trip Seller has booked our hotel to one end of Corbett that is near Jhirna Gate and arranged safari at Sitavani right at other end too far from Hotel Corbett Treat and that zone is one of the less visited by the tourists as one spots very less animals there. This was too rude by the agent as we were very near to Jhirna Gate but they didn't booked the safari there and I know it was due to the cost factors. Agent misleaded us and this is not good. Icing on the cake was Mr. Kapil Mehta (Operations Manager) of Hotel Corbett Treat, he was least bothered in servicing the guests and most of the time he was sitting outside in the sun involved in himself. How can a manager be like this who doesn't care about anything at the hotel. Overall it was very average experience and I don't think I will go with Travel Triangle/Trip Seller to book my next trip. Best part of this trip is the location where our hotel was located. It was right near the jungle which gave us the opportunity to visit the jungle walking 2-3 times and it was thrilling. Rest everything was below average

Want best packages handpicked just for you?

Fill the form and get a callback from our holiday experts

FAQ's of Haridwar

Read on to find out why our customers love us!

Only vegetarian meals are served in Shantikunj.

One can simply walk into Shantikunj any day of the week and stay for a maximum of two days. Visitors are required to participate in daily activities of the ashram.

Entry to Shantikunj is free for everyone.

1

Personalise This Package

Make changes as per your travel plan & submit the request.

2

Get Multiple Quotes

Connect with top 3 agents, compare quotes & customize further.

3

Book The Best Deal

Pay in easy installments & get ready to enjoy your holiday.

Corporate Office:

Holiday Triangle Travel Private Limited

Address: Plot No - 29 , 3rd & 4th Floor,

Dynamic House, Maruti Industrial Complex, Sector 18,

Gurugram -122015,Haryana

Landline: 1800 123 5555

All rights reserved © 2019