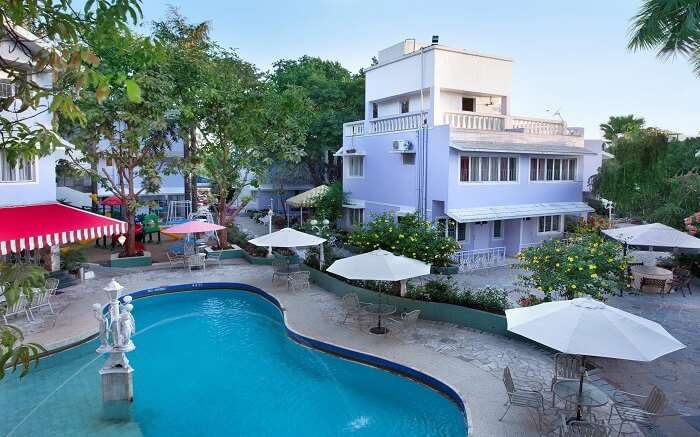 The beauty of the Ghats is rightly reproduced by the hill-stations and the beauty of these hill-stations is reproduced by the resorts. If you are in Mumbai or Lonavala and planning a quick getaway to Khandala then these Khandala Resorts account for a memorable stay. Apt for every type of traveler, these resorts display world-class services and thrive on state-of-the-art facilities.
The close proximity of Khandala from major cities in Maharashtra like Pune and Mumbai means getting there is no big deal and all of the popular resorts in Khandala are merely a few hours of drive away from the city. A straight drive on the Mumbai-Pune highway followed by a small detour would easily take you to these resorts. Once you are there the majestic outdoors of Khandala perfectly charms you with its bewitching beauty. The Khandala resorts are also special also because of the fact that they loom over the Sahyadri Range and boast of enchanting nature views around.
Popular Khandala resorts in the vicinity of Mumbai-Pune highway
1. Della Adventure Resort – Elegance personified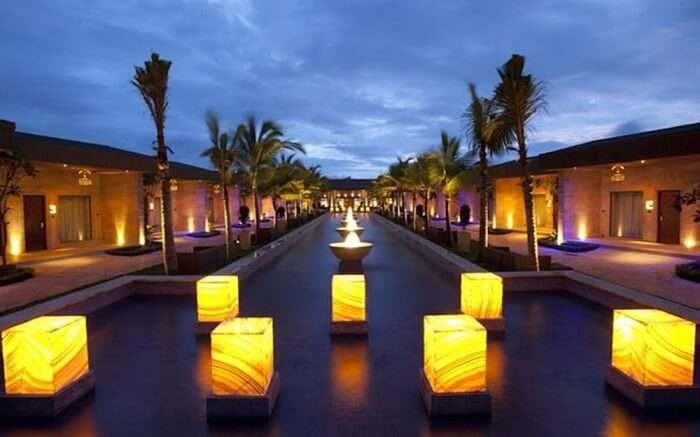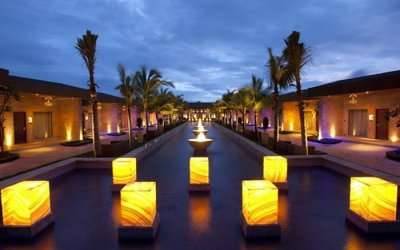 Image Source
Nothing beats the thrill of Della Adventure Resort if you are looking for a place in the vicinity of Mumbai. The Khandala Resort has the right mix of fun and adventure to make your holidays extra special. Be it planning a kickass weekend getaway with friends or a fun-filled family vacation, Della Adventure resort is the place to be. The resort's close proximity with Mumbai means that you don't have to stress yourself with an extended session of planning.
Tariff: INR 9,800/- per night onwards
What's special: Jacuzzi, pool, spa, and adventure activities
2. The Dukes Retreat – A class act with unparalleled service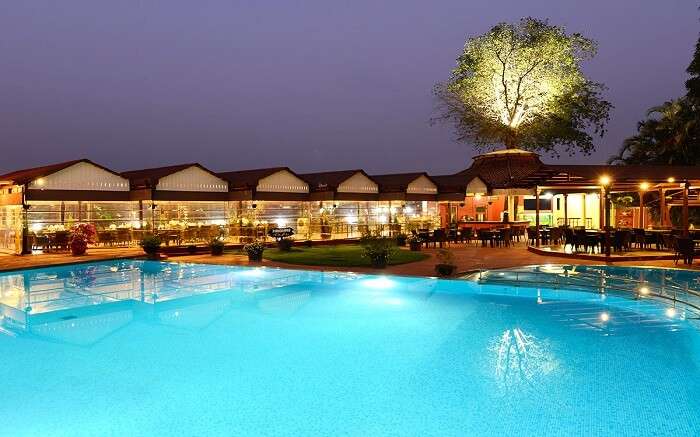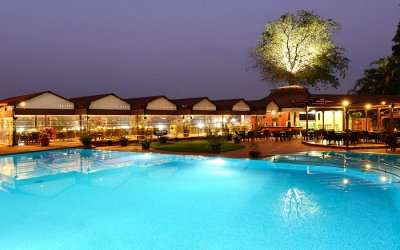 Image Source
Dukes Retreat is a plush 5-star luxury resort located in Khandala in Lonavala. The elegant resort in the heart of the city located not too far from the Mumbai-Pune highway is such a delight for the young couples. Especially those who are planning to get hitched. Yes, the resort offers exciting pre-wedding photoshoot package. The resort is primarily known for the wonderful views of the surroundings. Duchess Restaurant makes the highlight of this place which offers splendid views of the remarkable outdoors.
Tariff: INR 6,300/- per night onwards
What's special: Pool and spa, minibar, cafe, and excursion to Khandala
3. Fariyas Resort – Leave all your blues at the Fariyas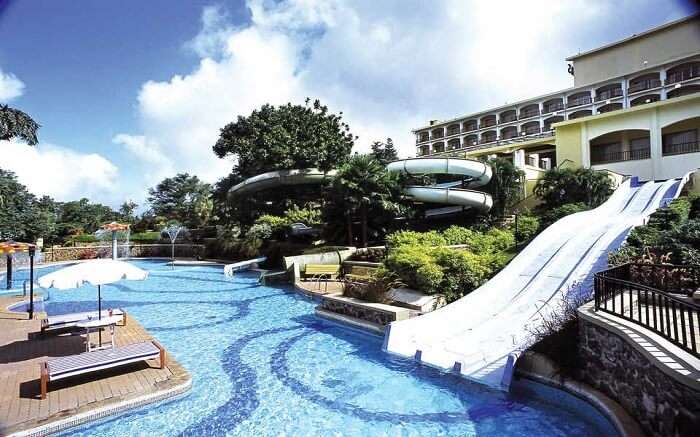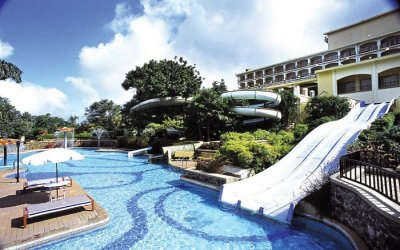 Image Source
Hundreds of happy travelers have lauded its indoor swimming pool on TripAdvisor, while some have found the buffet dinner and impeccable service just too good. Fariyas resort is another popular resort near Pune that would lure you into a visit on any weekend. All you need to do is figure out your company. This place has something for everyone.
Tariff: INR 5,600/- per night onwards
What's special: Recreational facilities and spa, and other exciting packages for family and couple
Must Read: 16 Best Things To Do In Khandala For An Unforgettable Experience In 2022!
4. Krushnai Resort – Hospitality at its best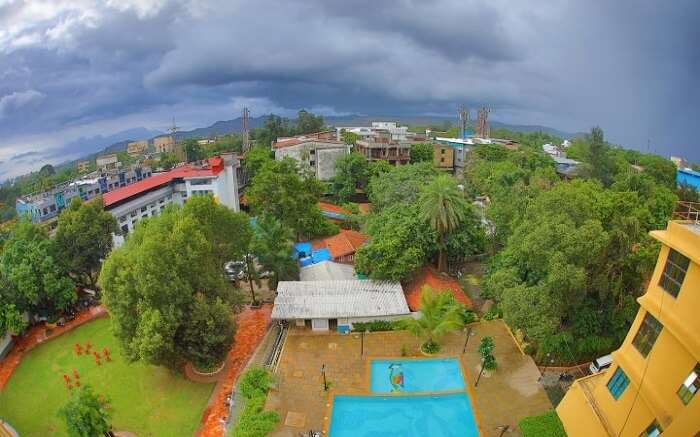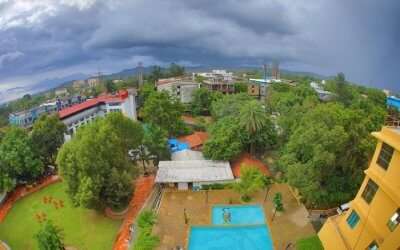 Image Source
It is the Royal Executive rooms that hog the limelight at Krushnai Resort in Khandala. But there's is more to Krushnai Resort – one of the popular resorts in Khandala. Apart from a swimming pool and lush green surroundings, the courteous staff needs a special mention too. Among other notable features, the super luxury suites are a treat for every discerning traveler. The jacuzzi installed in the bathroom is another noticeable feature that would leave you pleasantly surprised.
Tariff: INR 5,000/- per night onwards
What's special: Safe parking, banquet hall, and lush green lawns
Suggested Read: 20 Finest Places To Visit In Lonavala In Rainy Season
5. Picaddle Resorts – Top notch luxury retreat in Khandala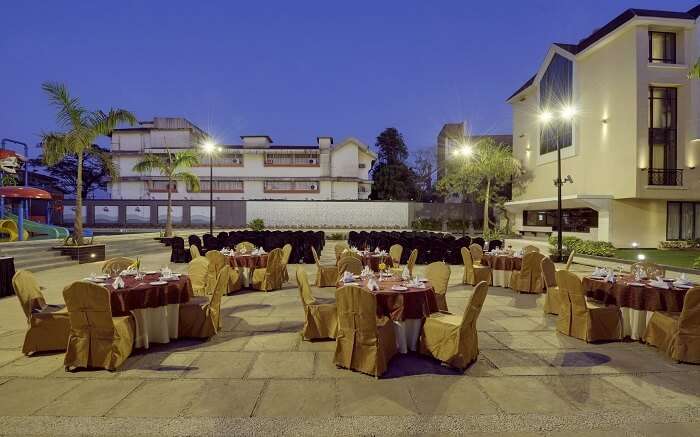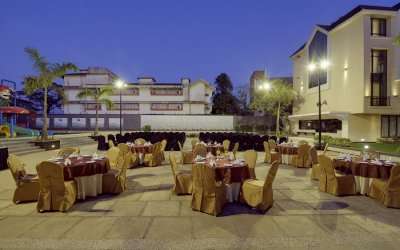 Image Source
At Picaddle Resorts joy knows no bounds. Ranked among one of the top Khandala resorts, Picaddle Resorts is a fun place. With a multitude of services at your disposal, there is barely anything that you would ask for. Urban Nirvana, spa and lounge bar covers almost every aspect of an elegant stay. While spacious surroundings give kids ample of place to play around. Picaddle has the right property and facilities to stay that it's certainly among the best Khandala resorts.
Tariff: INR 4300 per night onwards
What's special: Waterpark, game zone, play area, and gym, and jacuzzi
6. Avion Holiday Resort – Perfect for business and family trips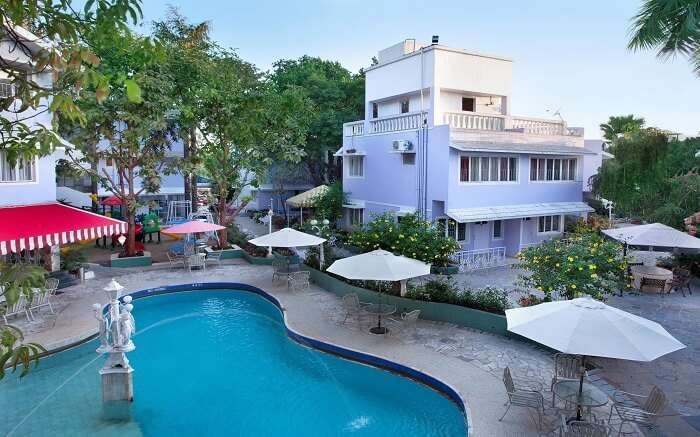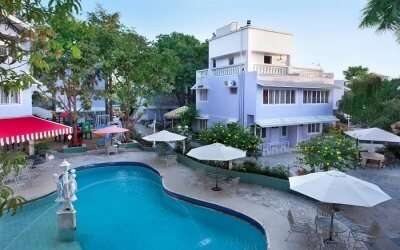 Image Source
If you are looking for a mid-range resort for official meetings, corporate outing, or a family get together, then you search ends here. Avion Resort in Khandala is 3-star property located 100 km far from Mumbai and is an ideal holiday retreat. There is plenty of play area for kids and for elders, there is restroom well laid-out for guests. Magic shows are also organized at the resort to keep the visitors engages. If you are in the vicinity of Khandala (Pune – 70 km) then you know which way you should be headed.
Tariff: INR 3,900/- per night onwards
What's special: German Bakery, swimming pool, and multi-cuisine restaurant
Suggested Read: 27 Honeymoon Destinations Near Mumbai For Couples Who Wish To Travel But Not Too Far!
7. Mystica Resort – Perfect escape for lovebirds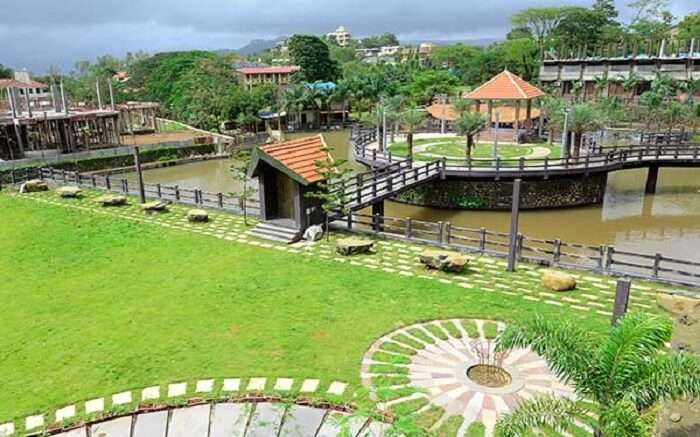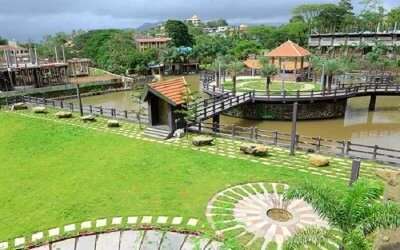 Image Source
Plenty of decors and heartwarming activities await you at Mystical Resort. The resort thrives on a multitude of activities. By the time sunsets, the resort lights up in a myriad of colors and it is such a treat to watch the beautiful spectacle. The highlights of Mystical Resort are honeymoon suite for the wonderful couples, health club, trekking zone, fishing, and many more activities. The best of mountain views and lights await you in the gripping environs of Mystical Resort.
Tariff: INR 3,500/- per night onwards (approximately)
What's special: Waterfall, wedding island, and houseboat barbecue restaurant
8. Zara's Resort – Tailormade for perfect weekends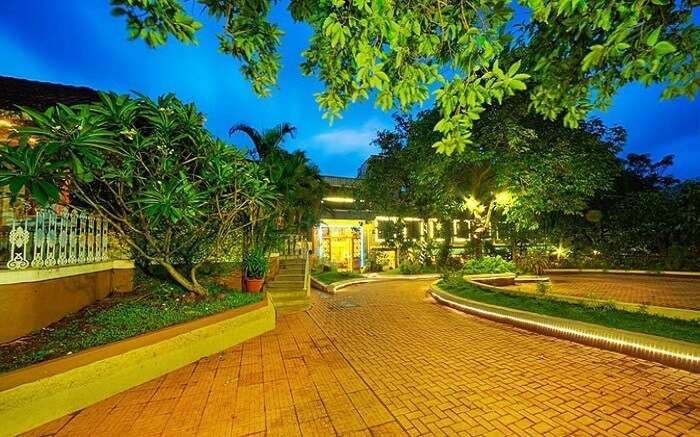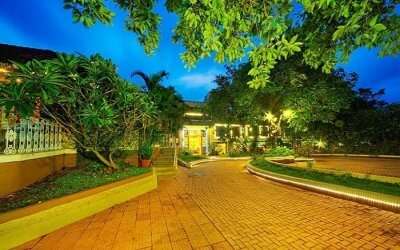 Image Source
Located 500 meters from the center point of the hill station, Zara's Resort is the best deal you would strike in a while. Needless to mention the Zara's Resort offers world-class stay which makes it a top-notch Khandala Resort. Luxury rooms have been categorized as per your needs. The tempting weather conditions and wonderful garden view make sure that you have an exciting time with family or friends. Located near old Mumbai-Pune highway, Zara's Resort is perfectly the place you have been looking all this while.
Tariff: INR 3,000/- per night onwards
What's special: Play area, kids pool, multi-cuisine restaurant, and garden view from all rooms
Resorts in Lonavala quite close to Khandala
These resorts in Lonavala are a mere 30-minute drive away from Khandala – one of the best hill-stations in Maharashtra. If you are traveling from Mumbai or Pune these resorts make a creamy retreat tucked in the untarnished environs around Khandala in Lonavala.
9. Cloud 9 Hills Resort – Take to Cloud 9, experience nature at its best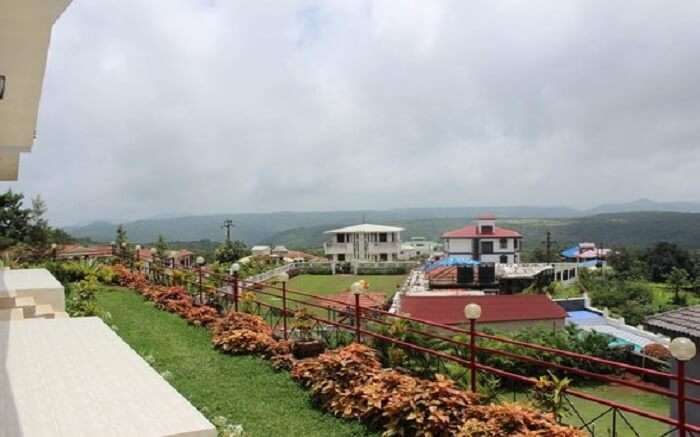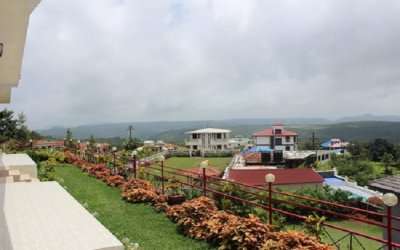 Image Source
19 km from Khandala, the Cloud 9 Hills Resort is a 3-star hotel located in the vicinity of Khandala. The stay offers sweeping mountain views from the balcony.
Tariff: INR 5,000/- per night onwards
What's special: Swimming pool, rain dance, mushroom shower, wedding lawn, Dj and campfire (on request)
10. The Lagoona Resort – An environmental-friendly stay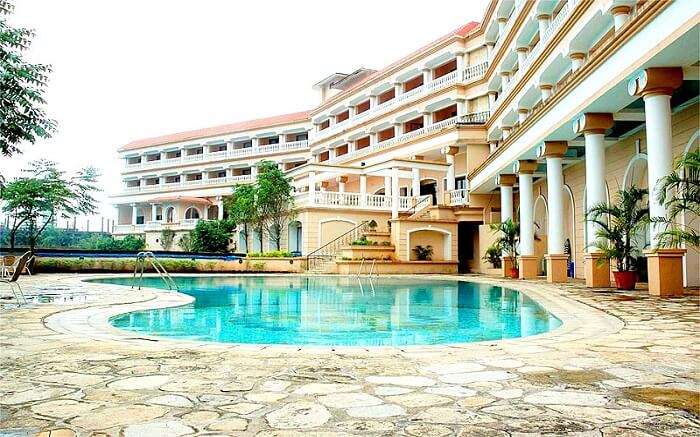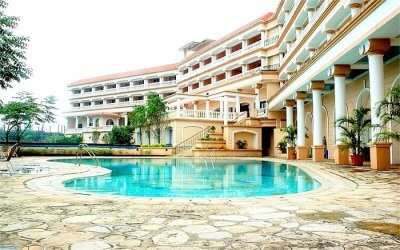 Image Source
14 km from Khandala the Lagoona Resort is India's first environmentally eco-friendly resort and is well endowed with optimum facilities.
Tariff: INR 4,000/- per night onwards
What's special: Indoor games, luxury banquet facility, play station for kids, and artificially created eco-friendly lagoon fishing and boating
Must Read: 20 Best Villas In Lonavala To Spend A Luxe Vacation In The Hills
Plan a trip soon, and when you do, don't forget to book a stay at these Khandala resorts. They complement the mountains aptly!
---