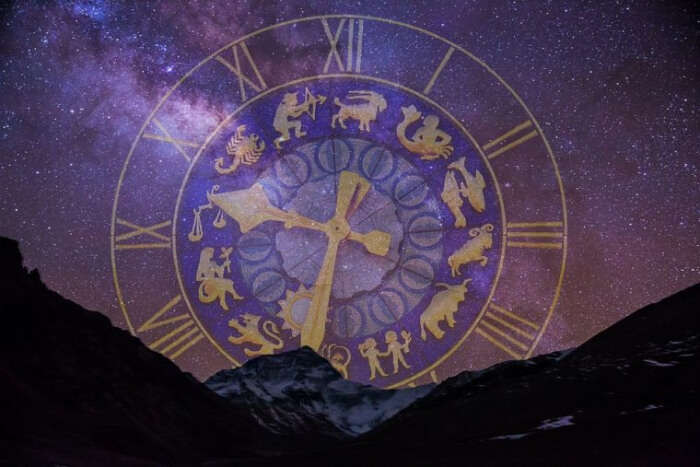 Did your horoscope just read "Travel is on your Cards", and now you are daydreaming about the same? Sadly, your horoscope didn't suggest the travel destinations. While your Sun Sign tells a lot about your outward personality; the Moon Sign reveals a lot about the inner/emotional aspect. Based on the readings of your Sun sign, we have picked the choicest destinations that best suit your personality. Check out the national as well as international holiday destinations and get your travel itinerary ready. Finally, it's time to tackle those long-due birthday trips!
Best Places To Visit According To Your Zodiac Sign
Here's the list of the places, both in India and abroad, that you can visit according to your zodiac. Also, we have suggested the best travel companion in case you do not like to travel solo. Stay safe, travel more and keep ticking off your bucket-list!
Aries (March 21 – April 19)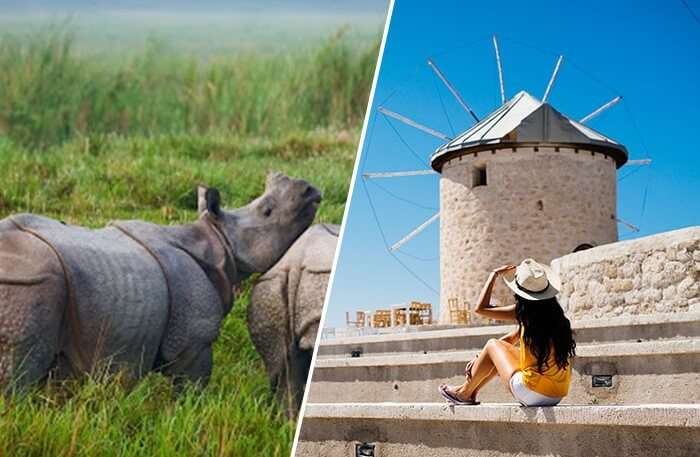 As a torchbearer for the whole Zodiac clan, you, astrologically, are a child-at-heart. Pioneering and spontaneous, boy! you do know how to kick-start the party. Head to the stunning Southern California and keep the vibe going on. We say – Do it the Aries Way! Register for a surfing lesson or drive to Las Vegas or hit the road to San Diego just for the hell of it! These places not only bring out the excitement in life but make you love your adventurous self a little more. Since Fire is your ruling element and nothing can dim you down a notch, do not restrict your travel plans and just pack your bags! Do not forget to indulge in adventure activities like white water rafting, bungee jumping and skydiving.
National Destinations – North East India
International Destinations – South US, Greece and Europe
Best Travel Companion – Gemini, Sagittarius and Virgo
Must Read: These Greece Travel Tips Are All You Need To Turn Your Vacation Into A Delight
Taurus (April 20- May 20)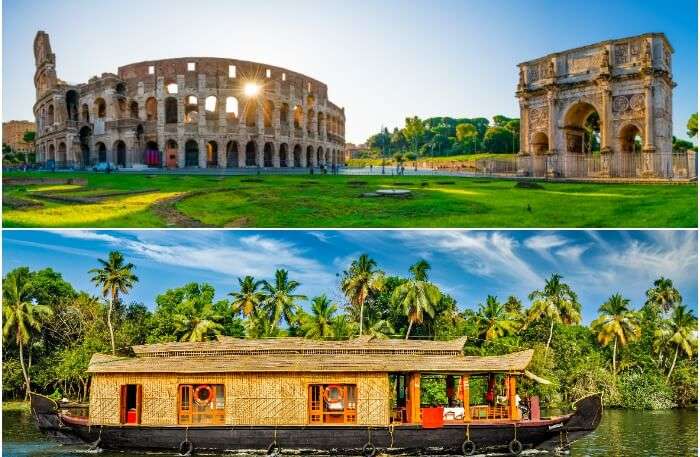 The royal Taurians sure take pleasure in luxury trips more than anyone else! The picturesque landscape of Amalfi Coast in Italy is calling you, and the stars have aligned just perfectly to take you where you belong. Fine-dine at this gorgeous island and take your time to climb the cliffs and explore this island. The Earth sign that you are, nature compels you more than anything else. Your ruling planet, Venus, pulls you close to the Port city of Salerno which is abundant in terraced vineyards and lemon groves.
Satiate your love for sophisticated tastes and exotic surroundings by taking a trip to Tuscany, Italy. Deck up in a cosy villa or pop open a bottle of fine Chinati to celebrate life. Also, plan a day to discover the finest artworks by Botticelli in France.
When traveling domestically, Goa is your go-to-place. The city's vibe is in tune with your unique features.
National Destinations – Goa, Kerala
International Destinations – Italy
Best Travel Companion – Cancer, Capricorn and Pisces
Gemini (May 21 – June 20)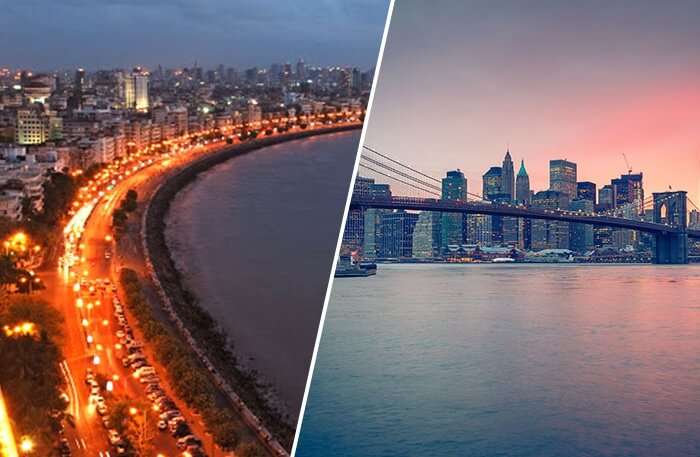 As sociable as a Gemini. Heard the saying? The saying goes well for the traveler in you. Given your unending love for the fast-paced city, New York is the place you should visit. As lively as your personality, New York offers an array of opportunities and experiences for the social traveler in you. Not only that, New York is so full of possibilities and facilities which are already right there, just at your fingertips. A visit to the "Big Apple" is also a good option to tame your fluctuating nature. Since the hot Mercury is your ruling planet, a getaway to the twin-city of Tel Aviv and Jerusalem will feed your curiosity. A perfect mix of inquisitiveness and a quick pace, like your Zodiac, Jerusalem is definitely the suggested place for your vacation.
The city that never sleeps and the sign that never dims- Mumbai and Gemini go hand-in-hand. Mumbai is the hub for your frenzy side and you will certainly love the vibe that matches your personality just fine.
National Destinations – Mumbai
International Destinations – Jerusalem, New York, Singapore
Best Travel Companion – Libra, Aquarius
Suggested Read: 20 Romantic Places To Visit In Singapore For Honeymoon
Cancer (June 21 – July 22)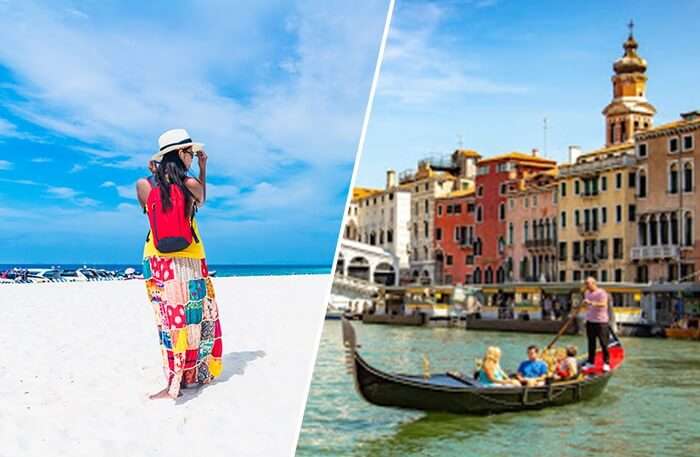 Cancerians love their comfort zone and this feature makes them a homebody. A cancerian will step out of home only when the sun shines. A trip to the English countryside will certainly make you feel at home. The water element in Cancer is responsible for your choice of seas and islands. Take a dip in the Great Barrier Reef off the coast of Queensland and discover a new world beneath the sea. Indulge in water-sports such as snorkeling and scuba diving. Also, the easy-going pace of a Cancerian is well-matched with France's food centers and rental apartment dwelling. Enjoy peaceful moments to reconnect with yourself.
National Destinations – Andaman
International Destinations – Italy, Europe
Best Travel Companion – Virgo, Taurus and Scorpio
Leo (July 23 – August 22)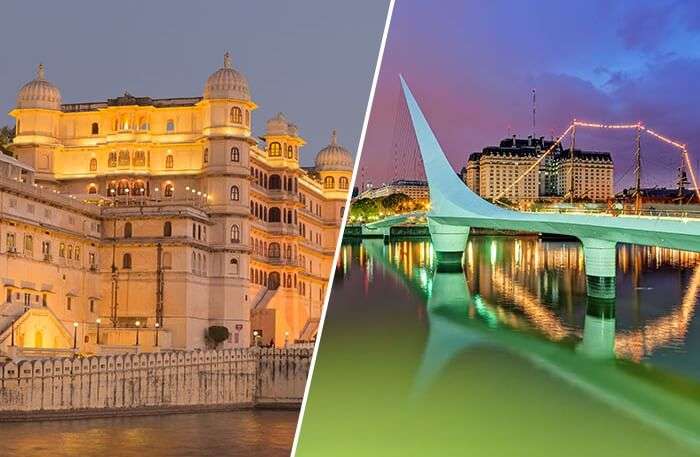 The royal, fierce and regal Leos are artistic, exciting and bold. They let their hearts roar louder than their words. An inspiring and happening place that connects best to their wild spirit will unleash the fun in you. The beautiful island of Bali offers not only the luxurious spas and resorts but also acts as a perfect place for Leos to get on the island top and scream at the top of their voices! The great story-tellers that Leo are, a trip to Buenos Aires will sum up your life experiences. The nightlife at Buenos Aires will definitely give you the kick to rekindle your travel passion. Indulge in wine-and-dine or plan a hiking trip here. A little bit of Hong Kong's energy also works wonders for the Leos. The hip bars, high-rise spas and quieter beaches perfectly complement the fiery Leos.
Udaipur and Jaipur in India are the perfect travel destinations for Leos. The royal and grandeur of the cities tune finely with the vigour of Leos.
National Destinations – Udaipur and Jaipur
International Destinations – Bali, Buenos Aires and Hong Kong
Best Travel Companion – Aires, Gemini
Suggested Read: Top 50 Things To Do In Bali That Will Let You Explore This Island Paradise Like A Local
Virgo (August 23 – September 22)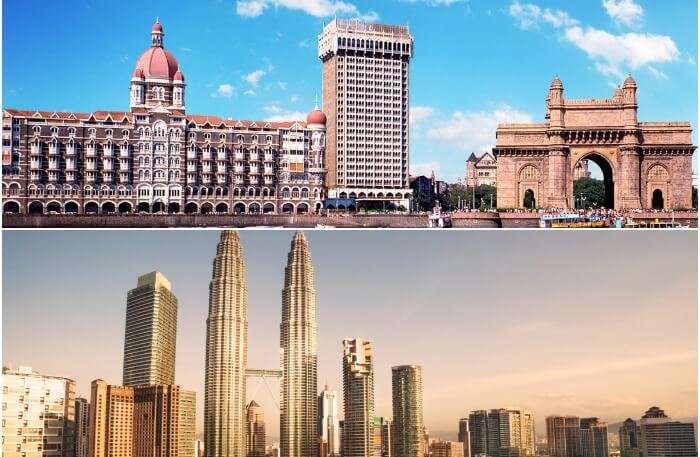 Although the ruling sign of Virgo is the Virgin yet the asteroid Chiron is the practical creator in astrology. The main characteristics of Virgo are organized, clear in head, luxury-lover and wellness. You are a helper by nature and seek comfort in a peaceful life. For all the ways you love to fix lives, Virgo, you definitely need nourishment for the same. Malaysia offers you the opulence and comfort that you seek during travel. The trickling streams and private pools boost the unending energy inside you. A hike through Machu Picchu will get going the nature loving Virgo. The high trails will definitely inspire the enthusiastic Virgo.
A cultural trip of Mumbai and Rajasthan will also add up to your analysing mind too.
National Destinations – Mumbai and Rajasthan
International Destinations – South Asia, Malaysia
Best Travel Companion – Taurus and Cancer
Libra (September 23 – October 22)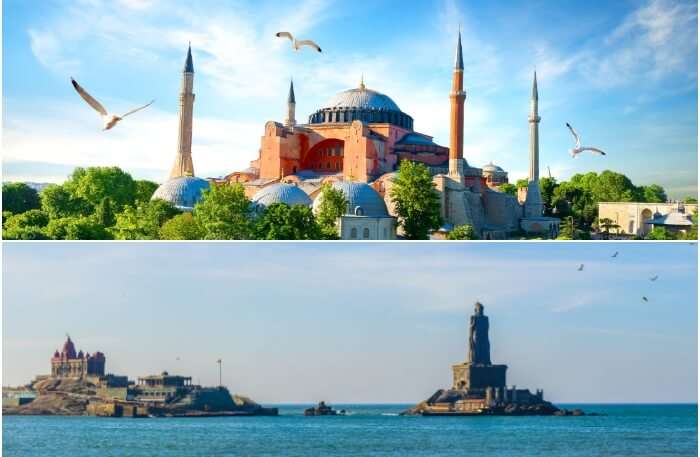 Known as the most balanced sign in the Zodiac family, Libra derives it constellation name from the weighing scales. Fair judgement and love for peace and harmony are the major attributes of Librans. Although a hopeless romantic, you cannot help but still love all the beautiful things in life. Librans appreciate everything well-weaved. The place that perfectly matches the symmetry in your life is Istanbul. Straddling two continents on either side, Istanbul suits the "weighing scales" more metaphorically than any other place. When you hate to choose between Asia and Europe, Istanbul is always the answer.
Nothing appeals the amorous Librans more than the city of Paris. Explore the City of Love to experience the love within your inner self. You can simply walk down the quiet banks of the Seine or take a tour of the majestic Louvre Museum, and still want to do more!
In India, Kanyakumari and Munnar are the places that invite Librans to leave them excited. Here, the fun-filled personality comes to life for Librans.
National Destinations – Munnar and Kanyakumari
International Destinations – Paris, Istanbul, South Asia
Best Travel Companion – Virgo, Aries and Gemini
Suggested Read: Nightlife In Istanbul: 17 Best Experiences To See The Night Spreading Its Charm
Scorpio (October 23 – November 21)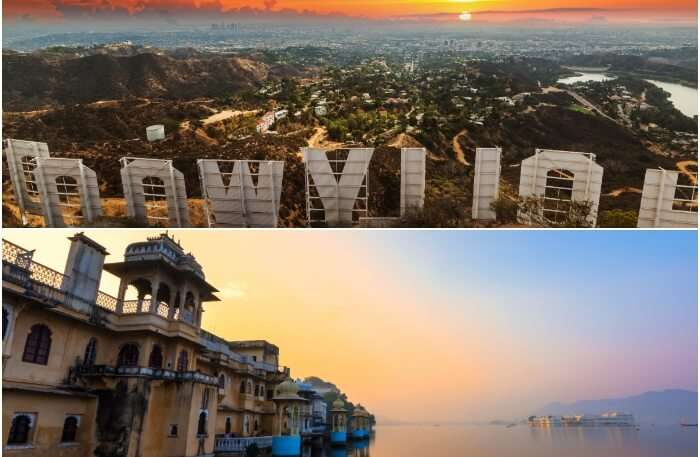 Scorpions are passionate, emotional and brooding – just like Los Angeles! Whether the moody Scorpion loves to walk by the sea or trek to the snowy mountains, US is definitely the place to do so. A road trip to the stunning valleys & mountains of South California will please your ruling planet Pluto. Scorpions have an eye for beautiful things, and they are not pleased easily. The natural atmosphere of Los Angeles is arguably one of the best places to quench your travel thirst. Scorpions are powerful and they have a great appetite for life. So, just like you, Johannesburg has become stronger with scars received and appears so strikingly beautiful on the inside and out. The city's strength to hold itself up during crisis and division makes you relate with your own self.
When Scorpions love to be quiet, the country of Iceland soothes them. Enjoy the beauty of nature in its best form here. Or just sit by the fire with a novel in your hand.
National Destinations – Udaipur
International Destinations – Los Angeles, Johannesburg and Iceland
Best Travel Companion – Capricorn and Libra
Sagittarius (November 22 – December 21)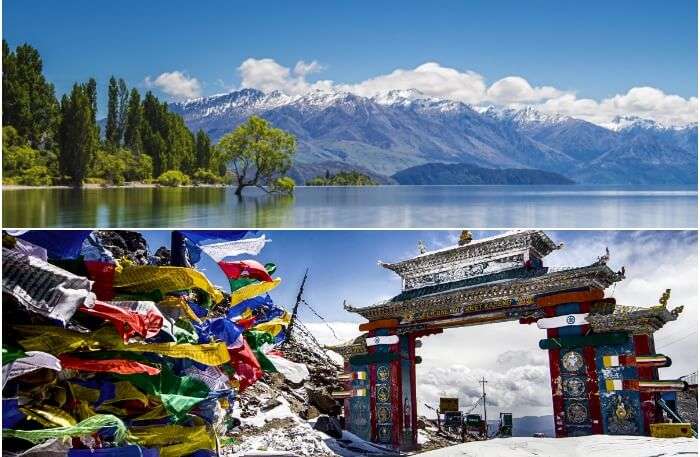 The uninhibited Sagittarius is ruled by the biggest planet – Jupiter. Jupiter is connected with bounty and optimism which makes Sagittarians the known wanderers, by default. You seek truth in your path and love to achieve the difficult things in life. Restless, passionate and hustler, you know when to fly off to suit your mood. Camping under the skies and swimming across the glistening lakes appeal to you during your travel. Where a weekend getaway does not satisfy your soul, we suggest you take a long break and set off backpacking to South America. The vibrant culture of South America will fuel the fire in your soul and relocate you to the fountain of youth. What more you want when you have the whole continent at your disposal!
The mountains of Tawang and Shillong catalyse your thirst for adventure. Channel the natural archer that you are and aim for these destinations soon!
National Destinations – Shillong and Arunachal Pradesh
International Destinations – South America and New Zealand
Best Travel Companion – Aries, Gemini and Leo
Suggested Read: 31 Popular Places To Visit In Shillong That Will Treat Your Eyes, And Calm Your Soul!
Capricorn (December 22 – January 19)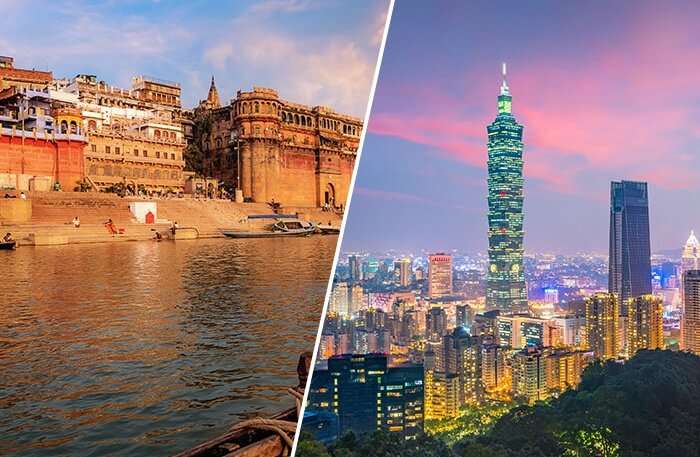 Capricorns are the most ambitious, diligent and driven among the other Zodiac signs. While you deserve a vacation more than any other, a short break will never satisfy you. Hard-working Capricorns, ruled by Saturn, who ushered in the Golden Age of earth, party harder and love to feast on life. Therefore, we suggest you might as well party harder in Taiwan.Taiwan is your license to freedom – to travel, party and enjoy. The cleanliness and work-ethic of the place relate to your personality and you cannot help but appreciate it all the more! When the lights dim down and pubs shut, make your way through the temples and beaches for a peaceful retreat amidst a vibrant showdown.
Capricorns love to be successful in whatever they do – travelling is no exception. For the driven Capricorns, we suggest you plan a vacation to Spain. The country gives you a sense of accomplishment and you might venture on a further spiritual quest. Talking of which, a trip to either Agra or Varanasi will definitely please your inner God.
National Destinations – Varanasi and Agra
International Destinations – Spain, Europe and Taiwan
Best Travel Companion – Taurus and Virgo
Aquarius (January 20 – February 18)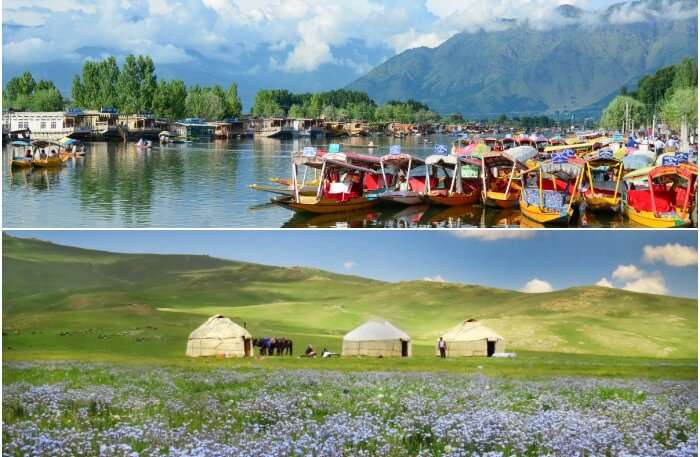 Although a rebel among the Zodiacs, an Aquarian is a true humanitarian at heart. You constantly seek innovation, and love to experiment. For you, freedom is above all materialistic pleasures and you hate to compromise with that. What can be a better place than Detroit for the quirky Aquarians! Detroit is so full of creative people, who freaking love DIY stuff, that you would join the locals to save the city from an economic crisis! On the top of it, Detroit is home to the Eastern Markets' souvenirs. Aquarians are great lovers of music. And which is why we suggest you visit the great Motown Historical Museum. Some Aquarians often love to take the off beaten path. Why don't you hit the road to Kyrgyzstan and unwind at the mountain tops of the remote Tian Shan?
In India, Kerala and Srinagar (yes the mountains and coasts,both!) will be the best destinations for you.
National Destinations – Srinagar and Kerala
International Destinations – Detroit, North America and Kyrgyzstan
Best Travel Companion – Aries and Gemini
Pisces (February 19 – March 20)

Dreamy and compassionate, Pisceans are known as healers and lovers in the Zodiac family. A fan of old-school, a spiritual seeker and a hardcore romantic, Pisceans enjoy peaceful and calm surroundings. Since crowd do not please you much, you long for a quiet getaway to an unusual destination. We suggest you take the route to Tibet. Being a water sign, lakes and beaches comfort you more than nightlife and parties. Tibet is home to a number of lakes where you can just sit and stare at the azure blue waters or go for a swim. It would definitely be a birthday treat if you plan an alternative getaway to the Pampa Colorada in Peru. An array of obscure and strange ancient geoglyphs, called the Nazca Lines greet you with intrigue, and you have an eye for all things aesthetic and mystery. Explore the truth behind the geoglyphs and feel at home while pondering all this.
The Indian destination, Lakshadweep will make for a great vacation destination. The calmness of the island complements your personality and you cannot love it any less!
National Destinations – Lakshadweep
International Destinations – Peru and Tibet
Best Travel Companion – Gemini and Aries
Further Read: Here's Why Off Season In Kerala Is The Best Time To Travel, Explore, And Chill!
Stars have aligned and now they are guiding you to places. What else are you waiting for? Save the "birth-date", and jet, set and explore! Above predictions are purely based on universal Zodiac readings that take into account only the birth dates and months. Hence, subjective traits may vary from person to person. 
Still wondering how to plan your best trip? Check out the top budget-deal packages customized for every traveler. 
Disclaimer: TravelTriangle claims no credit for images featured on our blog site unless otherwise noted. All visual content is copyrighted to its respectful owners. We try to link back to original sources whenever possible. If you own the rights to any of the images, and do not wish them to appear on TravelTriangle, please contact us and they will be promptly removed. We believe in providing proper attribution to the original author, artist or photographer.
Please Note: Any information published by TravelTriangle in any form of content is not intended to be a substitute for any kind of medical advice, and one must not take any action before consulting a professional medical expert of their own choice.
Frequently Asked Questions About Places To Visit According To Your Zodiac
Where should Aries travel in India?
Since, their energy level is very high so the recommended places for them are the Ladakh region, Garhwal Himalayan region, Lahaul-Spiti in Himachal Pradesh, vast ecosphere of Sikkim, Arunachal Pradesh and Meghalaya.
Which are the best adventurous destinations in India?
These are the best activities one can do at these adventurous places:
1. Roopkund Trek – Uttarakhand
2. Motorcycle Touring – Shimla To Leh
3. Caving – Meghalaya
4. Parasailing – Kerala
5. Flyboarding – Goa
6. Skydiving – Mysore
7. Flying Fox Adventure – Kerala
8. Rock climbing – Satpura Mountains, Madhya Pradesh
Which are the top places in Istanbul for couples?
These are the best romantic places in Istanbul where couples can spend a lovely time:
1. Camlica Hill Istanbul
2. Galata Tower & Maiden Tower
3. Prince Islands
4. Hagia Sophia Museum
Is Lakshadweep open for tourism?
Lakshadweep is typically accessed from Kochi (Kerala) and a permit is required to visit Lakshadweep for all tourists (including Indians). After permit, Indians are permitted to visit all islands, however, even after permit, foreigners are permitted to just visit Agatti, Bangaram and Kadmat Islands.
Which are the best romantic destinations in India?
Here is the list of top romantic places in India:
1. Auli
2. Munnar
3. Alleppey
4. Andaman Islands
5. Darjeeling
6. Gulmarg
7. Lonavala
8. Kanyakumari
What is the best time of year to visit Machu Picchu?
From April through May and September through October, the crowds tend to thin out while the weather remains relatively dry and pleasant. Many consider this the best time of year to visit Machu Picchu, as tourists are few, flight and accommodation prices remain relatively low and the heavy rains haven't set in yet.