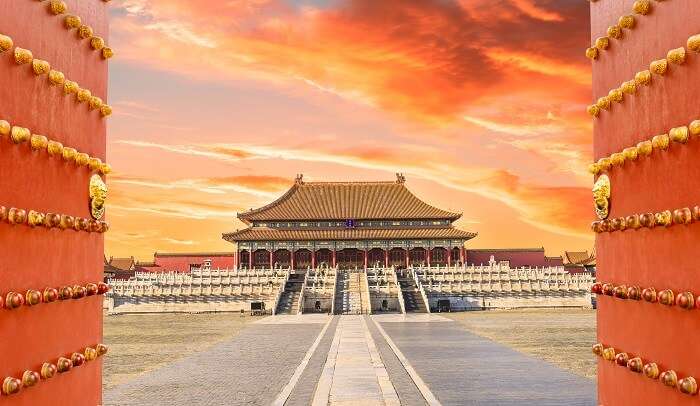 China is home to some very interesting and intriguing gems that will titillate the deepest corners of your mind. If you are in quest of something eccentric that will satiate your curiosity, then we have a news that would make you jump for joy. The famous UNESCO world heritage site Forbidden city, Beijing is opening long forbidden buildings and we cannot wait!
The imperial palace of China, named as Forbidden city has been attracting travelers from all over the world since times immemorial. It is home to courtyards, pavilions, gardens and much more.
Suggested Read: 10 Indian Restaurants In Beijing To Treat Your Tastebuds Like Never Before!

According to World Monument Fund, the process of restoring the buildings is in progress and the Forbidden city, Beijing will open its doors for you in 2022! Inside the city is Qianlong garden, a two-acre long garden which is more beautiful than a dream. It is being opened after many years and waiting for you with open arms.
Further Read: 10 Best Restaurants In China To Indulge In A Dreamy Fine Dining Experience
This is a huge opportunity for the culture vultures to expand their horizons and witness one of the world's most precious heritage sites. The experience will be totally jaw-dropping and a high-resolution camera is recommended! Gear up and book your tickets to China for your 2022 visit!