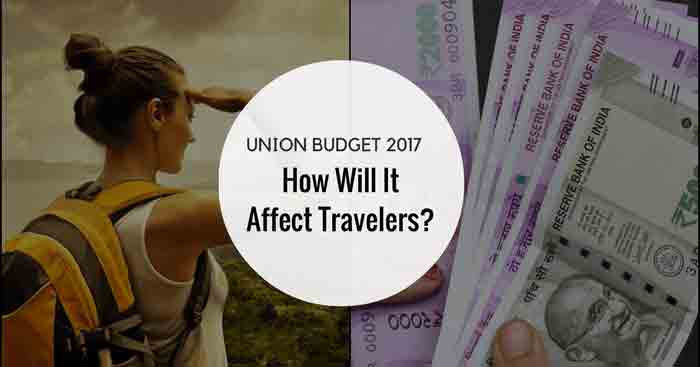 After the demonetization drive, a lot was expected from the Union Budget in Feb 2017. Arun Jaitley created history by being the first man to present both the General and Railway Budget together. The budget brought forth many changes and a lot of talking points for travelers.
The demonetization process run by the Indian government came through with a lot of challenges for everyone. A shortage of cash flow certainly provided a lot of hurdles for travelers especially in remote locations where the idea of electronic transactions is still a concept of the future. Here's how the new budget affects your travel plans for 2017 :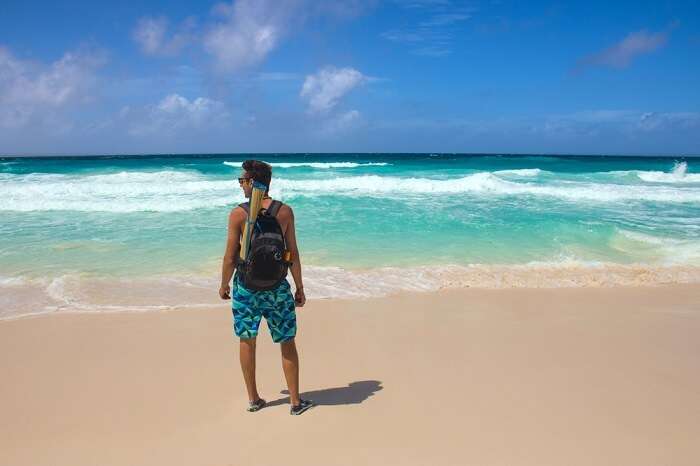 1. Cheaper Train Tickets
Train tickets to cost cheaper if booked online, as no service charge will be levied for travellers who will book rail tickets via IRCTC.
2. Ease in making a Passport
Head Post Offices will now double up as passport offices to ease the strain on Passport Seva Kendras across the country.
3. Referral and Cash back scheme benefits for BHIM app users
To help promoting the usage of cashless transactions through UPI (Unified Payment Interface) via the BHIM mobile app, the government will introduce cash back and referral bonus schemes for people who make their payments via BHIM application.
The usage of BHIM mobile apps across India will help travelers who visit remote locations where the use of e-transactions was earlier negligible or non existent.
4. Increased Railway connectivity in India
In an effort to increase connectivity and ease travel within India, the government has sanctioned 3,500 km of new railway track to be built for the upcoming financial year.
5. Travel made easier for differently-abled people
The government launched a much needed step to make travel easier for differently-abled people by planning to make 500 more railway stations across India completely differently-abled friendly.
6. Faster grievance management in Indian railways
In an effort to provide better amenities to travelers in Indian railways, the government introduces 'Coach mitra' facility– a single window grievance portal for all complaints regarding to the train journey.
7. Ease of income tax slab
The government slashed down the personal income tax rates for people coming in the slab of INR 2,50,000- 5,00,000 from 10% to 5% to ease the burden of demonetization and put more money in the pockets of the middle class people.
Here is how people reacted on twitter to the Union Budget 2017 presented by Arun Jaitley:
Starting with the Prime Minister..
Budget 2017-18 respects the honest taxpayer & paves the way for clean politics & political funding, which is strongly needed in a democracy.

— Narendra Modi (@narendramodi) February 1, 2017
And followed by mixed reviews from others..
Model Shops and Establishment Bill to open up additional opportunities for employment of women. #Budget2017 — Harsimrat Kaur Badal (@HarsimratBadal_) February 1, 2017
#Budget2017 has done away with Modi's Smart Cities and Bullet Trains and now focusing on UPA's MNREGA.

— Navin Khaitan (@navinkhaitan) February 1, 2017
India finally heading towards a low-tax rate, wider tax base economy. Will make it more efficient, transparent #Budget2017 — Minhaz Merchant (@MinhazMerchant) February 1, 2017
A controversial #Budget2017 which is clueless, useless, baseless, missionless and actionless. Heartless 1/4

— Mamata Banerjee (@MamataOfficial) February 1, 2017
No big surprises in #Budget2017 .Some good corrective steps though but people who stood in lines during demonetisation were expecting more. — Sudhir Chaudhary (@sudhirchaudhary) February 1, 2017

Whereas, some saw the funny side to the budget..
Dont shy away from expressing your opinions on #Budget2017. If Abu Azmi can be an expert on Women Safety, we can surely be experts on budget

— Sagar (@sagarcasm) February 1, 2017

Have paid taxes for 16 years. Come on, Arun Jaitley: give Customer Rewards! Jet Airways, Starbucks, even CCD has it. 5% rebate bhi chalega. — Sorabh Pant (@hankypanty) February 1, 2017
Congress must be wondering if they can declare the budget as anti-poor right now, or should they wait till the speech is over.

— Ramesh Srivats (@rameshsrivats) February 1, 2017