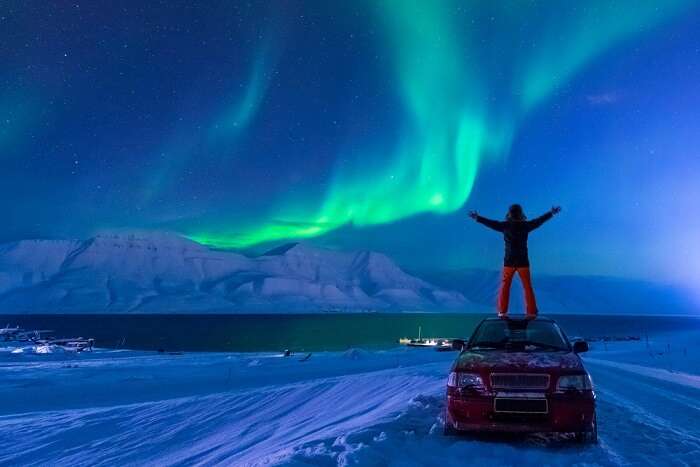 Only a handful of destinations in Southeast Asia have good weather in June. The heatwave in the subcontinent can send the summer temperatures soaring and the onset of monsoons threaten to derail your travel plans. Thankfully, this is not the case everywhere. June is usually the best time to travel with your family since most of the schools and universities shut down for the summer break. We have shortlisted the top places to visit in June in world to escape the summer heat and enjoy an incredible traveling experience
10 Best Places To Visit In June In World
Here are 10 best places to visit in June in world that you can visit with your family and friends to make the most out of your summer break. Keep the sunscreen handy and scroll through this extensive list:
Turkey
England
Denmark
New Zealand
Peru
Malaysia
Finland
Spain
Japan
Italy
1. Turkey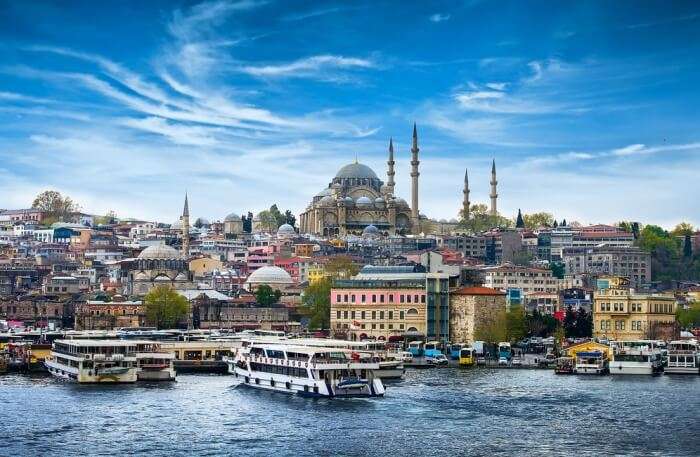 Turkey enjoys lovely dry summers in June. Having said that, the coastal spots on the Black Sea are comparatively less warmer. The best places to visit in June in world include Cappadocia, Oludeniz and Adana. Cappadocia offers you an opportunity to stay in cave hotels, go on an air balloon with your significant other and admire numerous popular historical sites. Oludeniz is famous for paragliding. Adana is the fifth largest city in Turkey and is known worldwide for its mouthwatering cuisine and Hamam baths. When you're in Turkey, don't forget to try kebabs, lokma (dough fried in oil and flavored with honey, sugar syrup, or cinnamon) and baklava.
Top attractions: Pamukkale pools, Ephesus, Munzur Valley National Park, Ani
Must Read: 15 Rivers Of The World: The Most Stunning Natural Attractions
2. England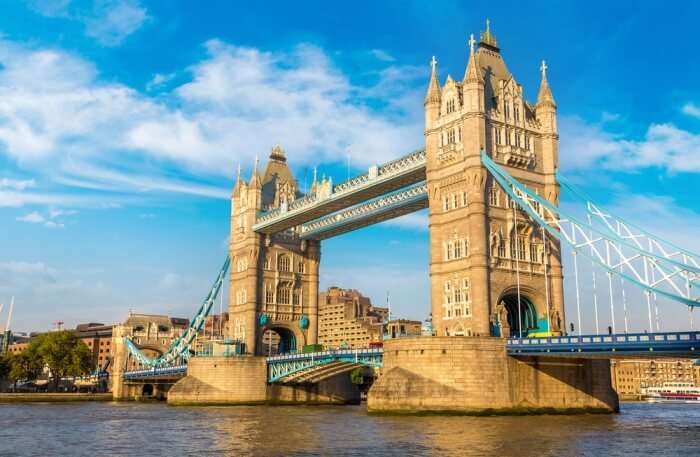 England's jaw-dropping countryside and scenic beaches feature on everyone's bucket list. Some of the cheapest places to travel in June in England include the English Riviera, Southport, Pembrokeshire and Llandudno. English Riviera boasts of sandy beaches and glamorous resorts. It is an ideal getaway for families with kids and couples. We recommend you to check out Babbacombe Model Village which is a hit with the tourists thanks to its stunning gardens and occasional laser shows in the night. Southport's Victorian-styled buildings, shopping spots and cute cafes are ideal for the traveler who's looking for a laidback vacation.
Top attractions: Pembroke Castle, South Downs National Park, Conwy Castle, Blue Flag beaches
3. Denmark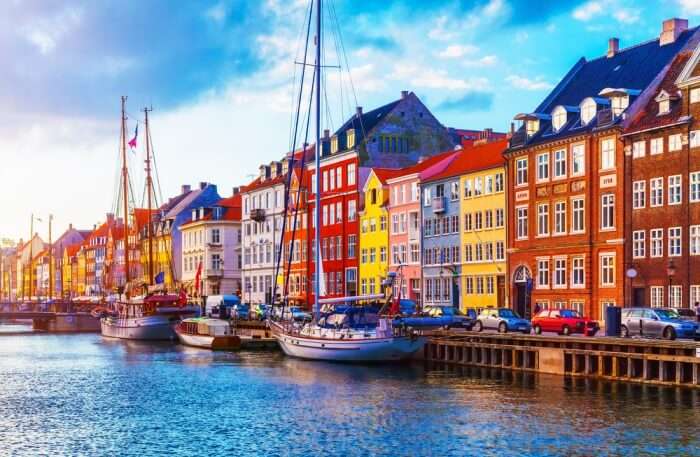 One of the best places to visit in June around the world is Denmark and you must add it to your list! If you want to travel overseas and keep your carbon footprint to the bare minimum, we suggest you make a beeline for Denmark. Everyone bikes in Denmark. In Copenhagen, streets are built for bikes and pedestrians, not for cars. No wonder why it is the world's most livable city. All the popular tourist attractions in Copenhagen are within walking distance from each other. You can easily cover some of the most prominent beaches, national parks and fjords within a day. The world's best restaurant, Noma, is based in Denmark. Tuck into Nordic cuisine and document your unique culinary journey on Instagram.
Top attractions: Maritime Museum, Stroget, Mon, Aarhus
Suggested Read: 10 Marvelous Rock Formations In The World Which Will Leave You Mesmerized!
4. New Zealand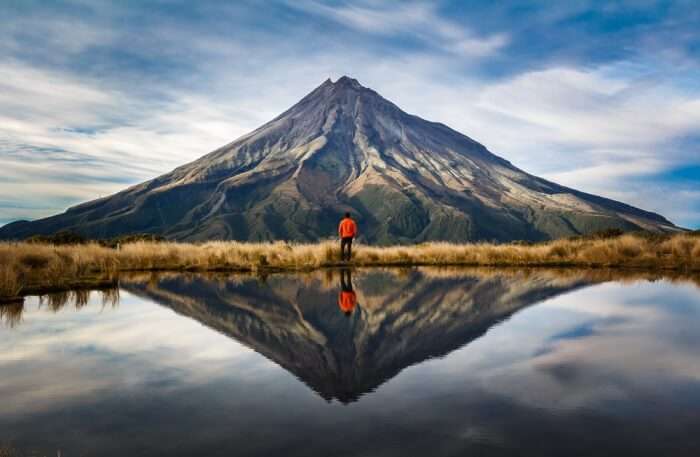 The best places to travel in June 2022 in New Zealand are Hawkes Bay and Marlborough. They are the leading wine regions. It is a well-known fact that New Zealand wine is famous all over the world for its decadent quality. Don't forget to tuck into local food paired with a glass of wine in some of top-notch restaurants of Auckland, Wellington, and Christchurch. The country offers a range of adrenaline-inducing adventure activities like snowboarding, kayaking, tramping, sailing, swimming and parachuting.
Top attractions: Fiordland National Park, Queenstown, Lake Taupo, Tongariro National Park
5. Peru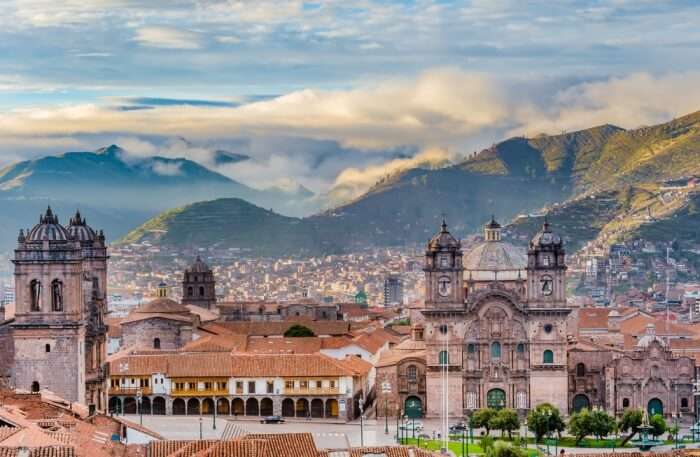 You will always feel the weight of history no matter where you go in Peru. It is home to the Inca Ruins, which are considered to be some of the most beautiful and mysterious sites in the world. But the Inca Ruins are not the only highlights of this place. You will find ancient temples, civilisations, museums, towns and villages in Chan Chan, Puno and Nazca Lines. The Peruvians are extremely polite and helpful. Your interaction with them will enhance your traveling experience.
Top attractions: Cañón del Colca and Cañón del Cotahuasi
Suggested Read: Make Your Reservations At The Upcoming World's Largest Underwater Restaurant In Norway
---
Planning your holiday but confused about where to go? These travel stories help you find your best trip ever!
Real travel stories. Real stays. Handy tips to help you make the right choice.
---
6. Malaysia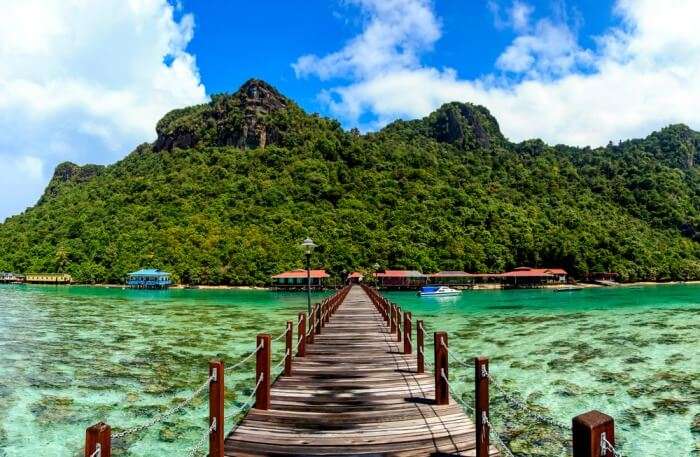 The best places to visit in June in Asia lie in Malaysia. They include Perlis, Penang and Langkawi. Perlis is home to some of the most mouthwatering Thai and Malay cuisine. While it is not as urban as Penang and Langkawi, its historicity attracts tourists from far and wide. Penang's white sand beaches offer innumerable avenues for adventure like scuba diving and snorkeling, to name a few. Langkawi, on the other hand, is a haven for duty free shopping.
Top attractions: Sungai Klah Hot Springs, Kenyir Lake, Sam Poh Tong Temple, Batu Caves
Suggested Read: 7 Turkey Waterfalls That Are Counted Among the World's Most Stunning Waterfalls
7. Finland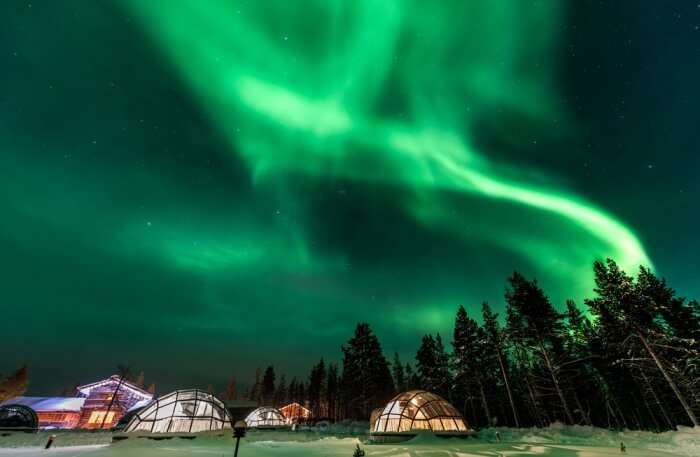 There are many reasons to fall in love with Finland. Although it is an year-round destination, June is considered as an ideal time to see the Northern Lights. The best way to explore Finnish history is to take a tour of its cities, namely Turku and Helsinki. Turku was the capital city of Finland during Swedish rule that lasted from the Middle Ages to 1809. Helsinki, on the other hand, houses several historical sites like the Suomenlinna Fortress, the National Museum, and the Helsinki Cathedral.
Top attractions: Baltic Sea, Museum of Contemporary Art, Koli National Park, Lapland
Suggested Read: Pyramids Of Egypt: 10 Places To Marvel At The Mysterious Ancient Wonders Of The World
8. Spain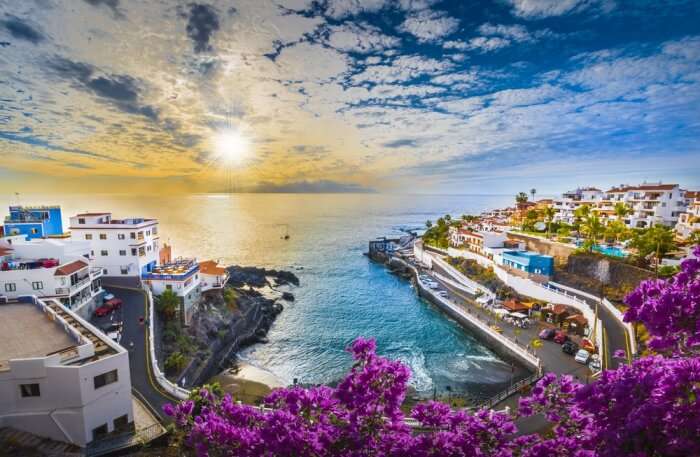 Spain's sandy Atlantic beaches draw tourists from far and wide in the month of June. They're dotted with numerous shacks that serve mouthwatering Spanish delights like croquettes and tortilla espanola. The mountains are just around the corner. Spain is the second most mountainous country after Switzerland in Europe. It houses Casa Botin, the world's oldest running restaurant.The whole place is riddled with magnificent beaches, churches, water parks and mosques. There's something for everyone here and so it is counted among one of the best places to visit in June in the world.
Top attractions: La Sagrada Familia, The Mezquita, Lago Martianez, Balearic Islands
9. Japan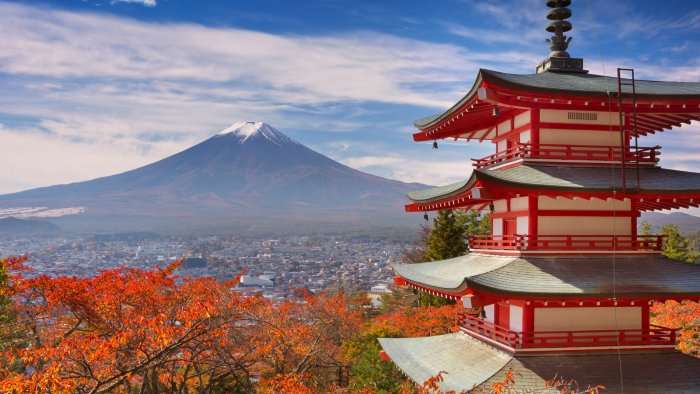 Japan is a country with a different culture that will impress you to the core. Known as the 'Land of the rising sun', it is one of the popular destinations to visit in June. The best thing about Japan is its delicious food and techno-friendly environment which attracts visitors from all over the world. You will also find many world heritage sites here. The country becomes all the more enchanting in the month of june and many festivals are held that you can attend for a heartwarming experience.
Top Attractions: Nijo Castle, Meiji shrine, Todai-ji temple
10. Italy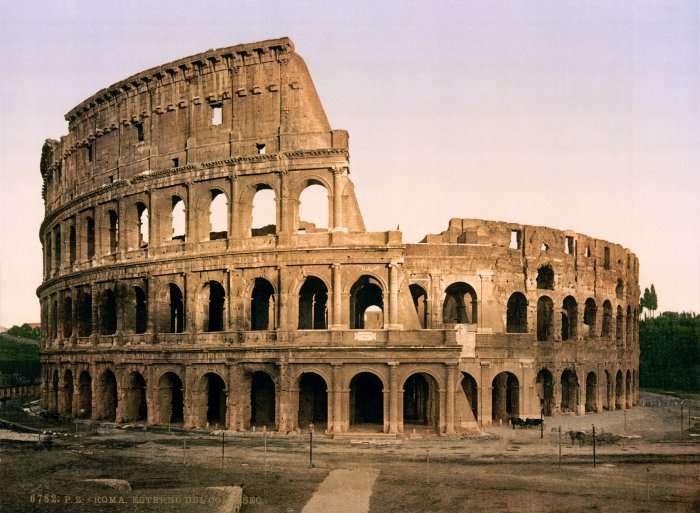 How can you miss Italy when it comes to going on an expedition during the summer vacation. Known for its unique tourist attractions, architecture, food and more, Italy is definitely one of the best places to visit in June in world. If you are literature buff, you will surely fall in love with the country and even if you are not, you will marvel at the amazing places that it boasts of! During the month of June, the temperature ranges from 20 to 24 degree celsius which is quite good to explore the beautiful country.
Top Attractions: Leaning tower of Pisa, Colosseum in Rome, Milan Cathedral
Further Read: 11 Largest Castles In The World That You Must Visit At Least Once In A Lifetime!
You have to consider so many things while zeroing in on a destination for your family vacation. Truth be told, it can be slightly exhausting for a single person to book the accommodation, flights and plan the itinerary at the same time. We have an attractive alternative for you. Book your world trip with TravelTriangle to have the ultimate travel experience of your life. Sit back, relax and leave it to the holiday professionals! With their help, you can cover as many places to visit in June in world as you want to.
For our editorial codes of conduct and copyright disclaimer, please click here.
Frequently Asked Questions About Places To Visit In June In World
What are the international destinations to travel in June?
You can visit countries like Italy, Spain, Japan, Finland, Denmark, England, Turkey, New Zealand, Peru and Malaysia with your friends and family to enjoy your summer vacation during June.
Is it safe to travel internationally in the upcoming weeks or months during Covid?
The tourism industry is slowly reopening, and you can visit most of the above-mentioned places and more if travelling in a small group while following all the guidelines released. But don't take our word for it: check up on the latest travel advisory, Covid-19 measures, and the number of cases before your departure.
What is the best time of the year to visit Europe?
Europe experiences a different climate as it varies across different countries. However, the months of May to October are considered the best time to visit Europe.
Which are the best experiences one can enjoy in Finland?
June is considered to be an ideal time to see the Northern Lights in Finland. You can visit the Baltic Sea, Museum of Contemporary Art, Koli National Park, Lapland for a better experience. Plan your honeymoon here to feel magical with your loved ones.
What are the most famous hill stations in the world?
Here is the list of the most famous hill stations in the world.
1. Hallstatt, Austria
2. Faroe Island, Denmark
3. Lecco, Italy
4. Tyrol, Austria
5. Torres del Paine National Park, Chile
6. Wengen, Switzerland
7. Krasnaya Polyana, Sochi, Russia
8. Leh- Ladakh Jammu & Kashmir, India
9. Val di Funes, Italy
10. Grindelwald, Switzerland
What are some of the adventurous things to do in India in June?
Surfing in Goa, motorbiking in the Himalayas, Champakulam Moolam boat race in Kerala and trekking in Karnataka are some of the popular things to enjoy in India during June.
Where are the best holiday destinations to visit in June?
June is the ideal month to hit these fantastic holiday destinations.
1. Cancún, Mexico
2. Kos, Greece
3. Phuket, Thailand
4. Athens, Greece
5. Madrid, Spain
6. Milan, Italy
---